There's a Crowdsourcing Effort to Map the Stone Walls of New Hampshire
Part of the goal is to inspire greater appreciation for these mossy structures.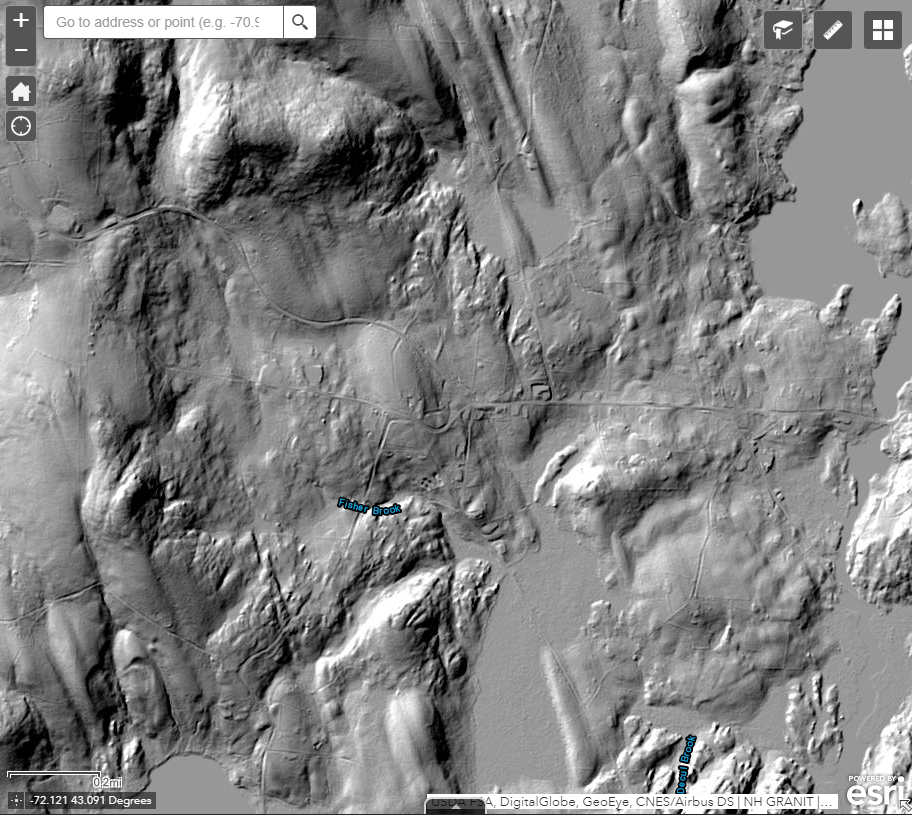 Have you ever walked down your local trail and stumbled upon a random stone wall that looks as if it grew from the ground itself? No doubt it was built by someone and is extremely old, but why was it built? Was it the boundary for livestock on an old homestead, or perhaps a line of defense? The New Hampshire Department of Environmental Services is trying to answer some of those questions for the state's mossy partitions.
New England is somewhat of a stone wall hotspot. Around 100,000 miles of walls dot the region's woodlands and countrysides. Most of these walls weren't built deliberately, but were instead a convenient way for farmers in previous centuries to discard plow-impeding rocks from their fields. In the years since, many of those stretches of farmland have become reforested.
To learn more about these structures, the DES launched a crowdsourced initiative to map every stone wall in the state, using Light Detection and Ranging (LiDAR) mapping. LiDAR utilizes lasers to produce geological surveys showing land elevation.
Through an interactive interface known as the New Hampshire Stone Wall Mapper, interested parties can map the plethora of walls from the resulting aerial imagery. The platform allows anyone with a computer and internet access to trace the walls right onto LiDAR images. Once complete, users can input where a given structure is located, along with any observations about the wall's condition. You can also upload images. It then appears on the main map as a pink line, containing all the relevant information. DES state geologist Rick Chormann also hopes that people will take the time to write about their personal experiences with the wall they mapped.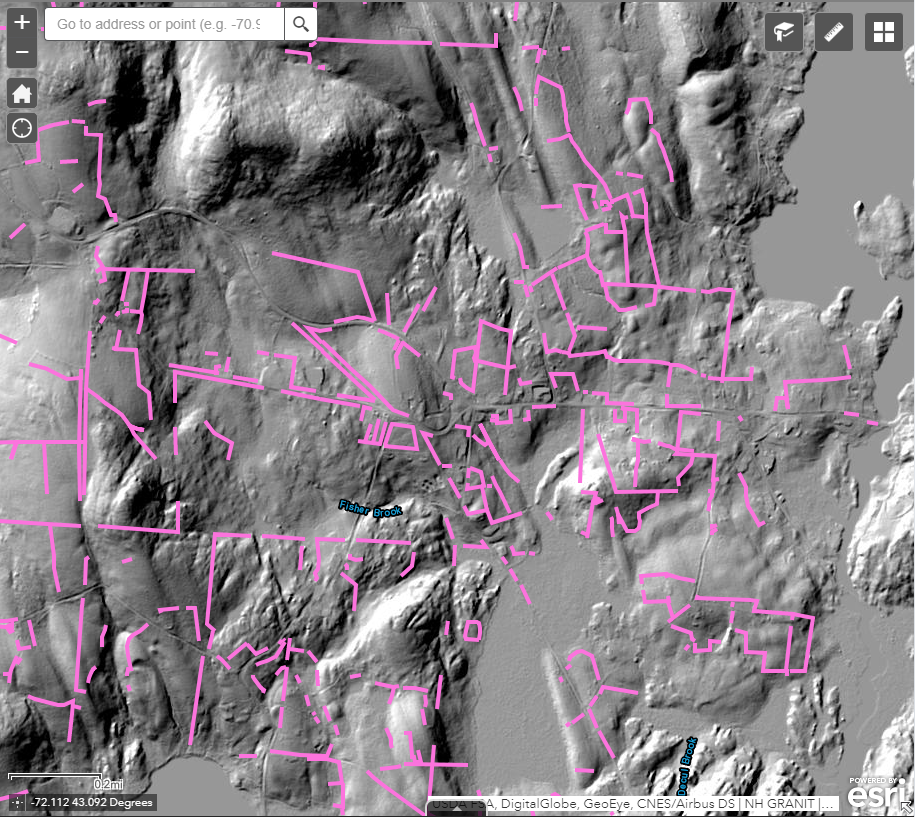 The ultimate goal is to develop a historical database that can be used for decades to come. But it's also about garnering more love for the walls.
"My primary motivations for the project were to raise awareness of the state's stone wall legacy and inspire greater appreciation for them, which hopefully will lead to greater preservation, and to promote use and understanding of the state's LiDAR data," says Chormann, in an email.
By taking this unique approach, Chormann hopes it provides a fun new perspective on New Hampshire's landscape. It also gives people the chance to learn more about their state's past.