Mysterious Road Signs to Fictional Places Have Appeared in Didcot, England
This way to Narnia!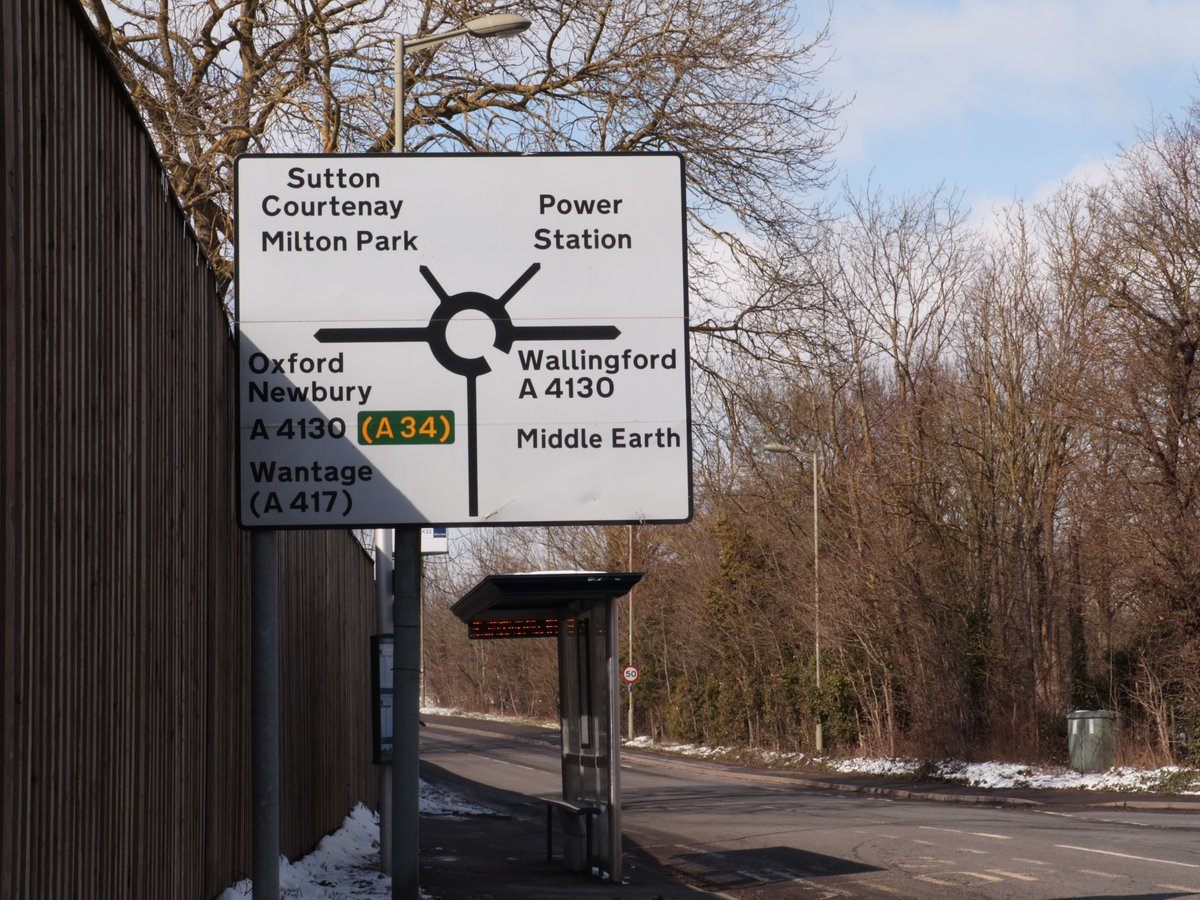 Conventional wisdom places Middle-earth in New Zealand, where much of The Hobbit and Lord of the Rings trilogies were filmed. But a prankster in Oxfordshire, England, has other ideas. If road signs in Didcot are to be believed, you can reach "Middle Earth," as they write it, by going along the A4130 to Wallingford.
Middle Earth isn't the only place that has sprung up like a fairy toadstool on the town's road signs: Gotham City is en route to Oxford; Neverland is not far from the train station; and Narnia and the Emerald City just past the evocatively named Power Stations A and B. The sign alterations show impressive attention to detail—the vandal has taken care to render them in the typeface Transport Medium, which has been the standard on British road signs since 1963.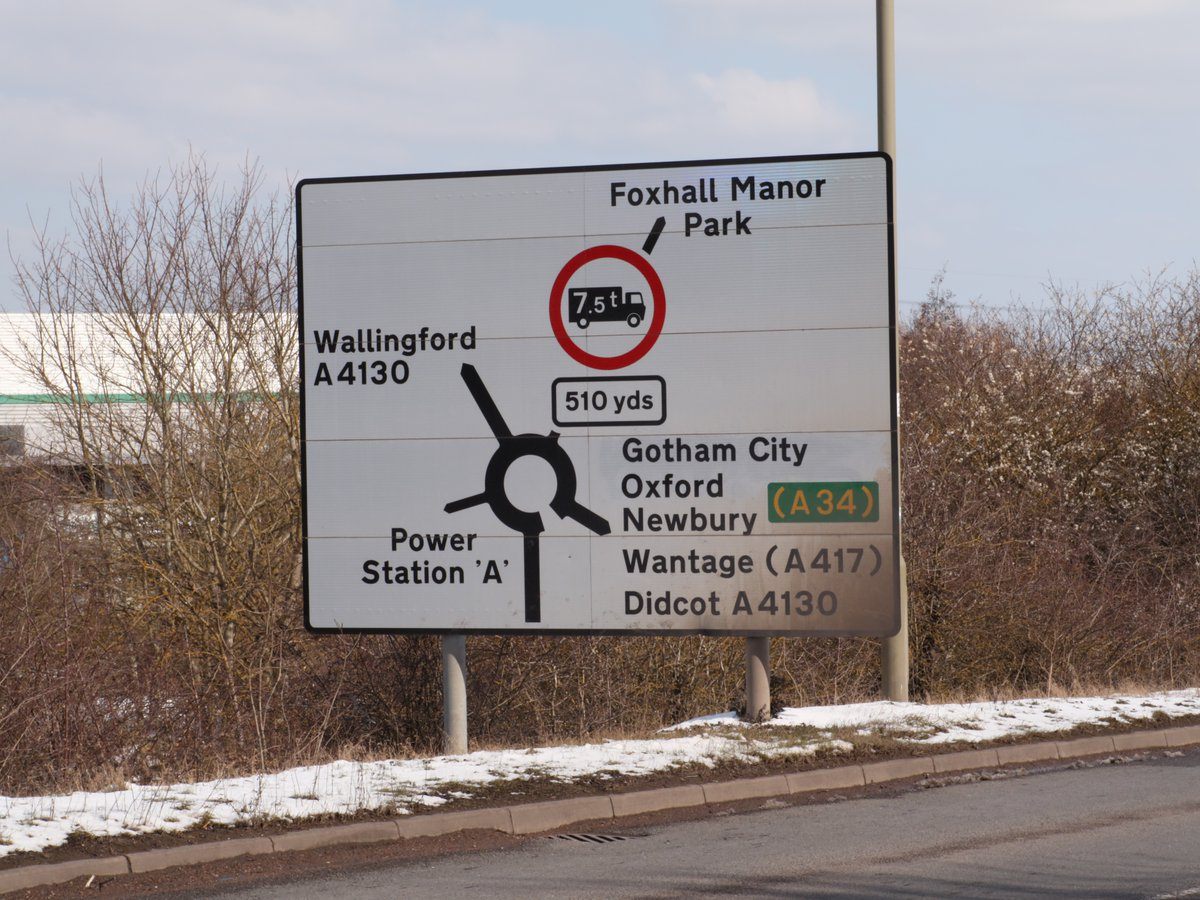 Local residents, the BBC reports, are largely delighted with these off-the-map revisions. "If you speak to the majority of people in Didcot they're of the same opinion, it's put Didcot on the map again," mayor Jackie Billington told the broadcaster. Though they may technically be vandalism, the altered signs are likely to stay in place for the time being, she said, while the council addresses the more mundane issue of potholes. In the meantime, the mysterious saboteur remains on the loose—though if they have found the way over the rainbow and into the Emerald City, authorities may be looking for some time.