Inside an Incredible Collection of Objects From Disneyland's Past
From Dumbo to the Haunted Mansion, and much much more.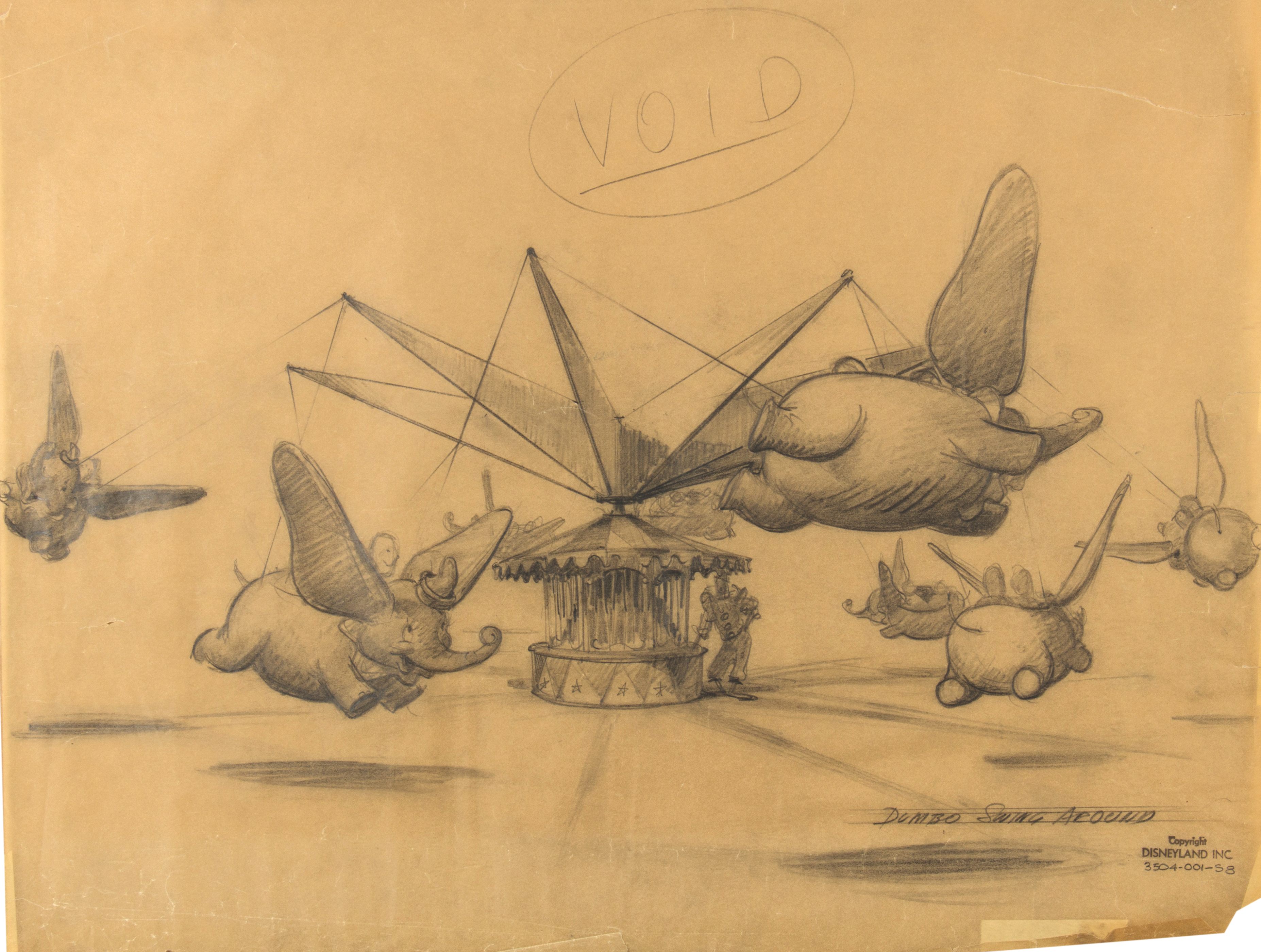 For years, the Southern California home of Richard Kraft, an agent for film and theater composers, was known as Kraftland or, sometimes, "The Happiest Place in Encino." It was filled with bits and pieces of Disneyland—posters, art, toys, even parts of old rides. For years, Kraft was one of the world's most avid collectors of Disneyland memorabilia, but now he's ready to let it all go.
Before the collection is auctioned off at the end of August, though, it's on exhibit in Sherman Oaks, in the San Fernando Valley, near Los Angeles. "That's From Disneyland!" has it all—carriages from Mr. Toad's Wild Ride, original drawings from early in the park's conception, the animatronic parrot that once lived in the Tiki Room.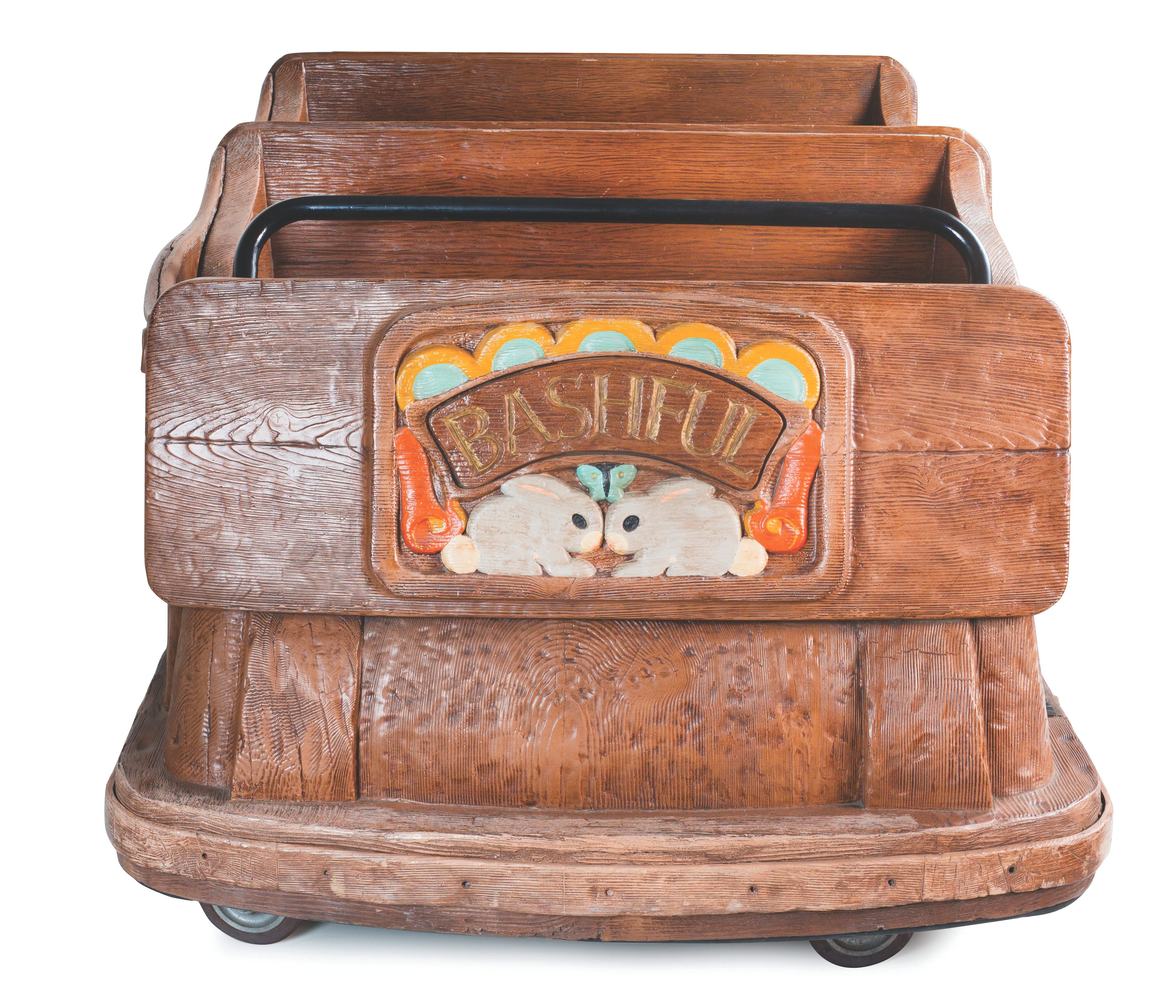 Kraft started his collection after his older brother David died in 1993. Their childhood visits to Disneyland had been a highlight of their lives. The first item he bought was a poster of Autopia in Tomorrowland, and then the collection just grew and grew, until it started to take over the house.
"There was a 'PeopleMover' vehicle decorating the backyard, the 'Submarine Voyage' Sea Serpent lounged by the pool, a 'Mr. Toad' car plonked in the library, six 'It's a Small World' dolls gyrated in the foyer, a 'Snow White's Scary Adventures' mine car adorned the front yard, a 'Rocket Rods' vehicle parked in the garage, and a 'Dumbo' ride vehicle soared victoriously over the living room," Kraft recalls. (That Dumbo item was the most expensive piece in the collection—Kraft bought it for $35,000 at auction.)
In recent years, as Kraft's attention has turned to his young daughter, the collection has gone into storage, and he decided to sell it. At the exhibition, you can pose with Jose the parrot, see humorous paintings from the Haunted Mansion, or simply marvel at the iconic park's long past—all in one place.
Atlas Obscura has a selection of images from the pop-up exhibition.