How to Build an Unsettlingly Real Apocalyptic Landscape
One artist's stark, brutalist, dystopian vision of the future.
At first glance, Iranian photographer Pouria Khojastehpay's landscapes seem vaguely recognizable. The buildings have a familiar, brutalist style, the monolithic statues look as though they're from a totalitarian state, the letterbox format suggests that they could be stills from a movie. But these images—collectively called Dustwound—are purely fictional, products of Khojastehpay's imagination, cinematic influences, and elements of his personal history.
"I was born in Iran and spent almost six years in a refugee camp in the Netherlands," he recalls. "I later grew up in Eindhoven, which back then was a quite raw city that mainly consisted out of bricks and concrete. To describe the environment in more detail, think of industrial buildings, street prostitution, back then legal, so it was big, and rainy gray weather. I think this influenced me unknowingly."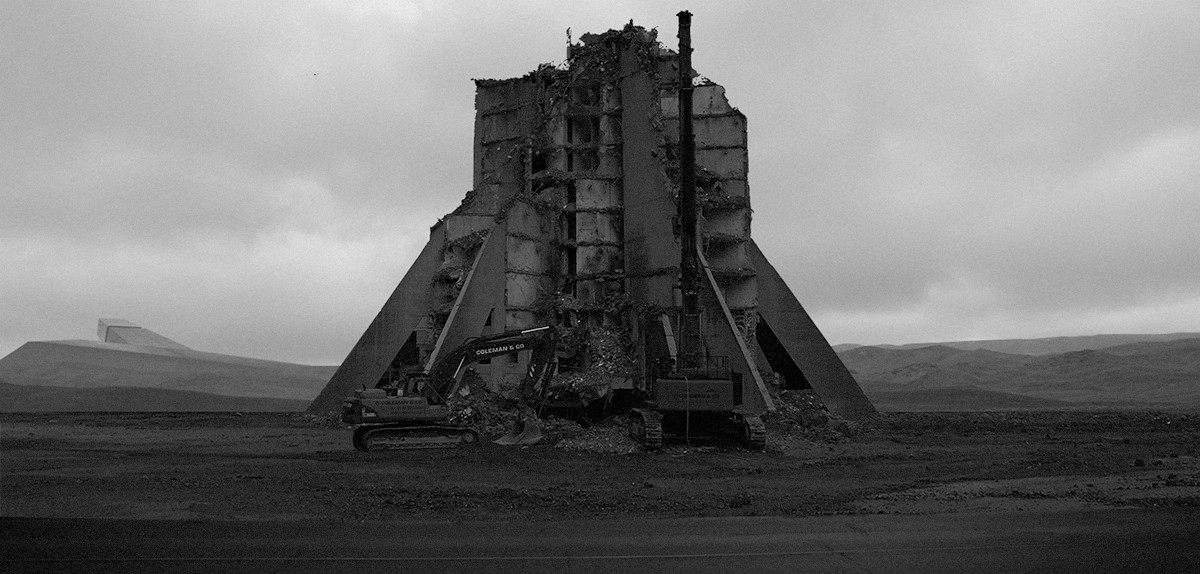 There are also other, more direct influences—the war stories from his father. "He is a war veteran and fought during the Iran-Iraq war in the '80s. Both my parents experienced the Islamic Revolution, followed by the war against Iraq, I think that environment inspired my landscapes the most."
Each of his dystopian visions has a strong cinematic mood. There are hints of life—a plume of smoke, a parked car—as though someone has just run out of the frame. While the cinematic feel is intentional, Khojastehpay is influenced by documentaries more than film, particularly the work of Iranian photojournalist Kaveh Golestan and Serbian photographer Boogie.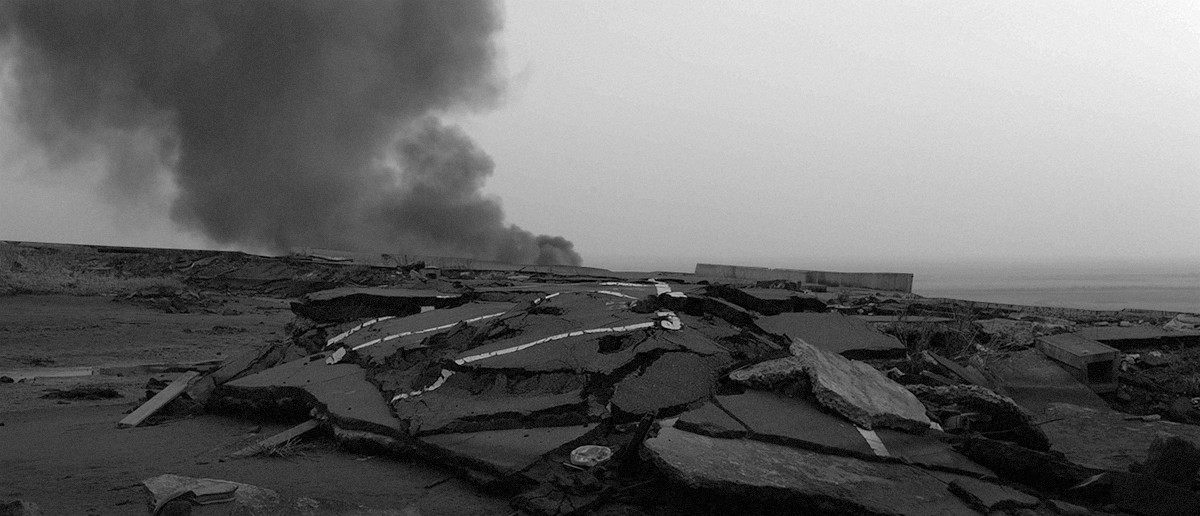 The starting point for any of his imagined landscapes is research. "I gather information from different sources, both digital and analog," he explains. "For example the local newspaper publishes a photo of an irrelevant small fire in a town, I can use the plume of smoke, resize it to make it look huge and combine with a photo of damaged asphalt near a construction site that I took with my iPhone while driving around. This is a simplified description of my process, of course. The research and gathering of material takes me a while before I have the right ingredients to cook, if that makes sense."
Dustwound creates an apocalyptic, dystopian world that is both eerily familiar and mesmerizingly strange. Or, as Khojastehpay describes it, "handfuls of dust in a desolate future past." Atlas Obscura has images of his work.