A Lone Dolphin Keeps Swimming Into Pisa
This is rare.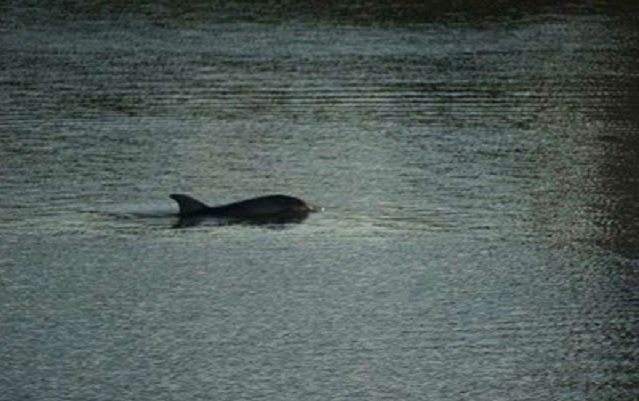 The Arno, a river that connects the northern Italian city of Pisa with the Mediterranean Sea—and, going inland, Florence—has been a thoroughfare for commerce for centuries. 
Over the past month, it's also been a thoroughfare for a dolphin.
Residents in Pisa have spotted what's assumed to be the same dolphin several times on the river, with the first such sighting on New Year's Eve, according to the Local. 
For a while, the sightings were infrequent, but, lately, the dolphin's been seen more frequently as it's traveled farther and farther inward, getting closer to Pisa's city center, which is about five miles from the river's mouth. 
Officials said they would keep an eye on the dolphin, but that it appeared to be in good health. They also noted that the noise from bridges overhead and the decreased brackishness of the water (compared to the Mediterranean) had not scared off the animal yet, suggesting that, whatever it's doing, it's doing intentionally. 
"This is a very rare event and such a dolphin sighting has not been recorded in Tuscany before," a regional environmental agency said, according to the Local.
Maybe then, like the rest of us, the dolphin just decided it needed an extended break.