Virtually Tour a Dutch Smuggler's Shipwreck in Iceland
Without jumping in the frigid North Atlantic.
On a stormy October night several centuries ago, Melckmeyt ("Milkmaid"), a Dutch merchant ship, wrecked off the miniscule Icelandic island of Flatey, in a smuggler's run gone awry. Since the wreck of the 108-foot vessel was rediscovered under 40 feet of water in 1992, maritime archaeologists have pored over the remains to learn everything they could about it and the circumstances that brought it to Iceland and then sent it to the depths. Now, to commemorate the 360th anniversary of the shipwreck, archaeologists have released a 360-degree virtual dive experience so the public can experience Melckmeyt (nearly) firsthand.
The dive, which can be navigated on YouTube (below; click and drag to look around) or using a VR setup, takes viewers on a brief tour of the length of the vessel's remains as they appear today, with labels for the parts of Melckmeyt. Then, the experience takes another pass—this time alongside a reconstructed Melckmeyt, showing what it may have looked like the day after the storm that ended its maritime career.
John McCarthy, a maritime archaeologist at Flinders University in Adelaide, Australia, built the model, which was originally only available to be experienced at the Reykjavík Maritime Museum. He describes it as 2.5-D, since a more immersive 3-D version would have taken some serious computer power, making it available to fewer people.
"We wanted it to go out into the public, and show it to people," he says. "We showed it to every single person that lives on [Flatey]. All five of them."
To build the model of the wreck as it appears today, McCarthy's team created a photogrammetric mesh—combining sonar data with actual photos—of the entire wreck. And to develop the historical view of the ship just after it sank, McCarthy used as a reference his collection of dozens of model ships.
"I've traveled all over Europe to get them, to try and build up this library of 17th- and 18th-century Dutch merchant ships," he says. "These are some of the most famous ships in the discipline of maritime archaeology."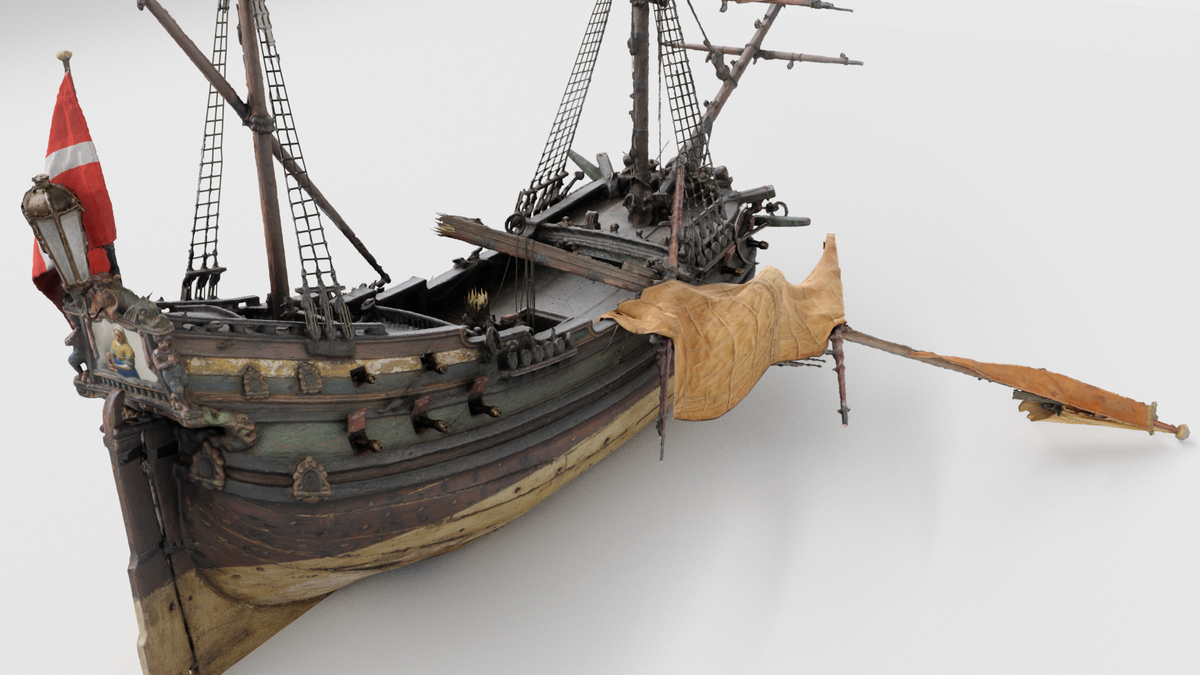 Melckmeyt was a flute ship—what some call the "workhorse of the merchant marine," McCarthy says. It was owned by Dutchman Jonas Trellund, for whom business was booming in 1659. Sweden was at war with Denmark, and Trellund was a merchant of the most intrepid sort. He sent his fleet of seven ships to Danish-ruled Iceland under a false Danish flag, which enabled him to fill the trade vacuum created by Sweden's pressure to keep actual Danish ships in port. So the wreck of Melckmeyt represents war profiteering, gutsy commerce, and the opportunism of the Dutch mercantile empire. Though Melckmeyt was the only ship that ran aground that night, Trellund's fortunes turned in time, and he died destitute around 1680.
"The Baltic was filled with thousands of these ships every year," says McCarthy. "They were the backbone of the wealth of the Netherlands. You see them in a lot of paintings, but actually finding intact shipwrecks of the type is quite rare."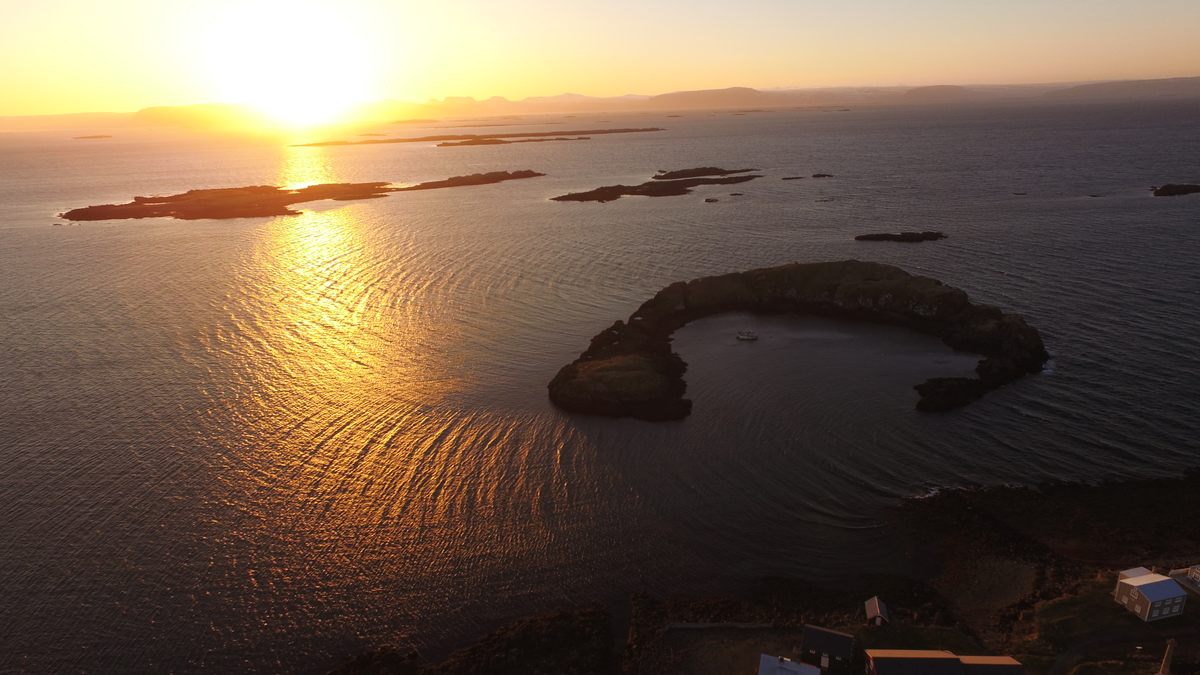 Now digitally recreated and widely available, Melckmeyt offers a glimpse of this submerged history to people who would rather stay high and dry than brave the frigid North Atlantic in person.
"Most people have never been to Iceland or these remote locations where these shipwrecks are found," McCarthy says. "I'm hoping that people will get an otherwise completely impossible chance to experience what it's like to visit this site."