The Gloriously Inappropriate Restoration of a 16th-Century Wooden Icon
San Jorge has a whole new look.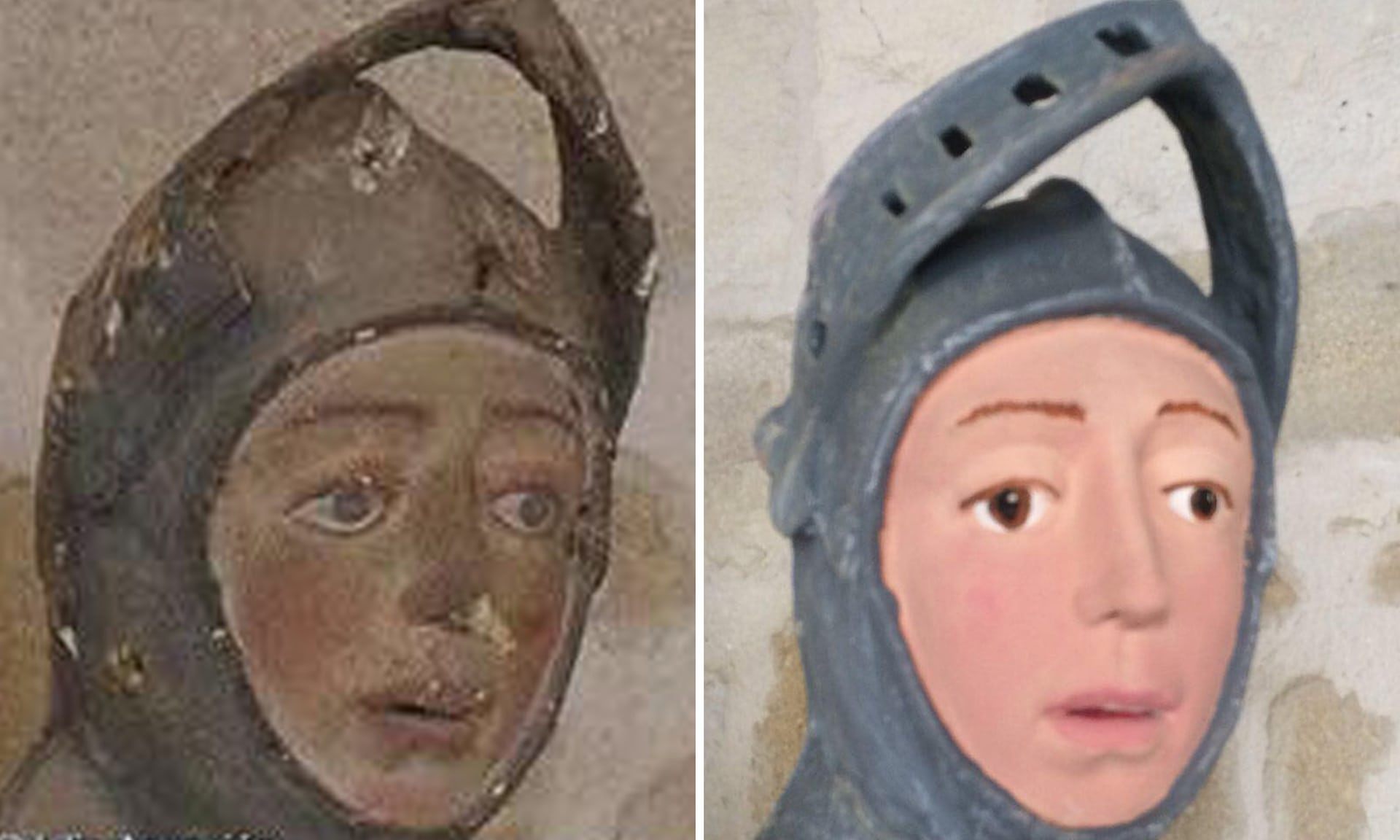 The pretty, tiny town of Estella, Spain, lies 60 miles south of the French border. It is home to just under 14,000 people; a selection of wineries, eateries, and monasteries; and a painted wooden effigy of San Jorge, dating from the 16th century. Located in the Chapel of San Jorge, the saint sits astride his wooden horse, his arm aloft as if in victory.
But despite this triumphant stance, in recent years, the statue has shown its age. Paint flaked from his nose and eyelids, and his horse had seen better days. And so, much like the amateur restorer Cecilia Giménez, of Ecco Homo fame, a local handicrafts teacher stepped into the fray, paintbrush in hand. The polychrome statue now has the rosy glow of a Pixar character, with arching eyebrows in a near-constant state of surprise.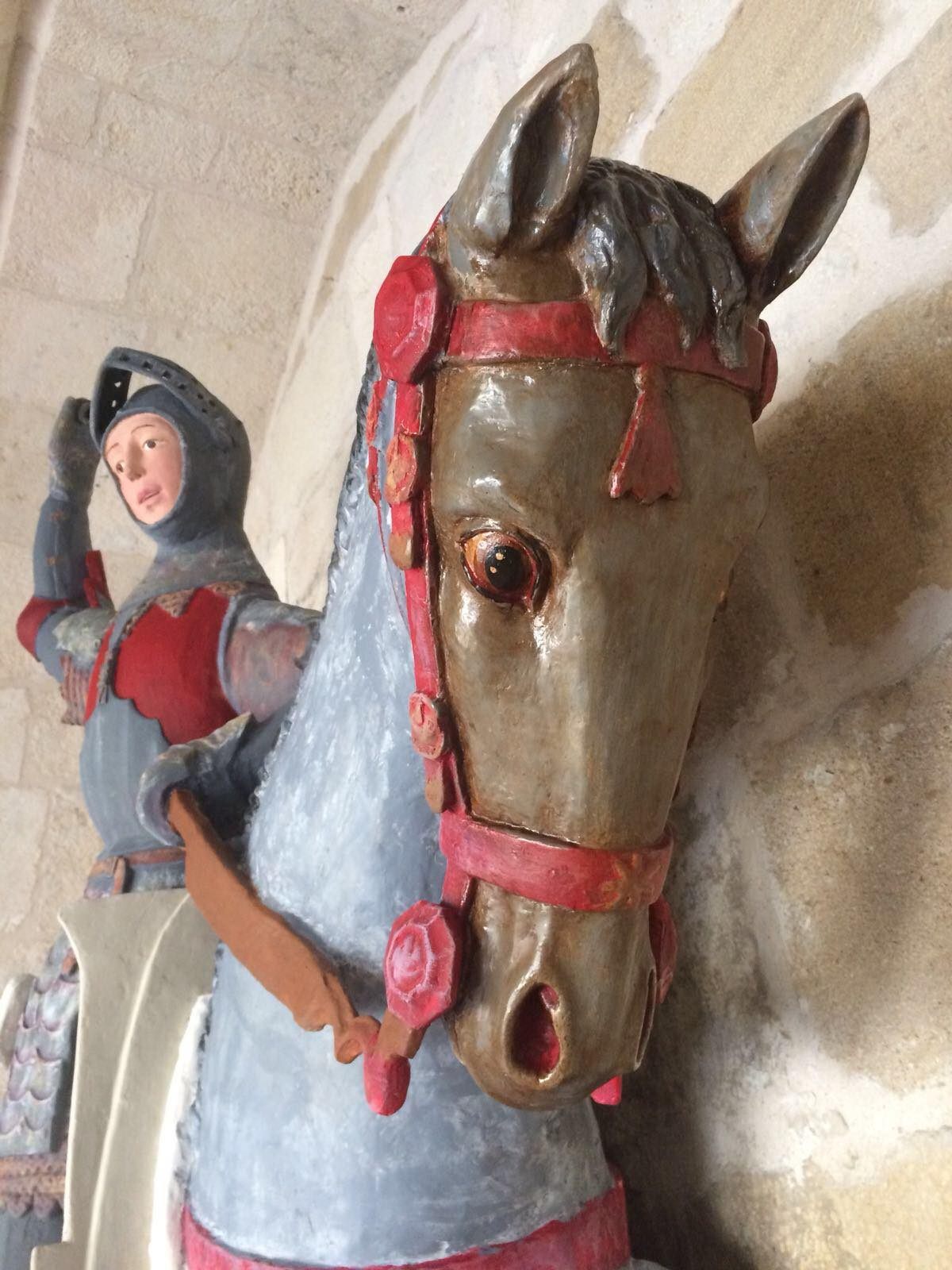 Speaking to The Guardian, the local mayor Koldo Leoz expressed his dismay with the work. "It's not been the kind of restoration that it should have been for this 16th-century statue," he said. "They've used plaster and the wrong kind of paint and it's possible that the original layers of paint have been lost." Restoring anything of that age usually requires expertise, or at least familiarity, with antique conservation, which the teacher seems to have lacked—experts are now trying to see whether the statue could be "unrestored," he said.
The prognosis is poor, however. In an interview with the Spanish newspaper ABC, the art restorer Carmen Usua suggested that it might be impossible to bring the statue back to its original state, due to incorrect sanding, questionable coloring, and dodgy work on the plaster. The culprit now faces a fine from the Spanish association of art conservators and restorers, who plan to bring the issue to the Prosecutor's Office of Navarra. Somewhere, a local handicraft teacher is wringing their hands—while poor old San Jorge continues to stare, terrified, into the void.