Ethiopia Just Set the World Record for Most Trees Planted in a Day
The country came together—and installed 350 million trees in just 12 hours—to combat climate change.
On June 22, 2013, Pakistan's Sindh Forest Department set a Guinness World Record when 300 people planted 847,275 trees in 24 hours. Three years later, on July 11, 2016, India eclipsed that mark, planting 49.3 million tree saplings (comprising 80 different species) in the same amount of time.
But yesterday, the arboreal record was shattered again—in half the time. A nationwide planting spree in Ethiopia saw volunteers plant more than 350 million trees across 1,000 designated sites—in just 12 hours.
This latest eco-challenge was designed as part of Prime Minister Abiy Ahmed's "Green Legacy Initiative," a reforestation plan to address Ethiopia's rapid tree loss. At the start of the 20th century, 30 percent of the country's land was forested. Now, less than 4 percent of it is.
Ethiopia is not alone when it comes to tree loss. In 2015, 10 African countries launched the African Forest Landscape Restoration Initiative, which aims to restore 386,000 square miles of the continent's land by 2030.
The benefits are legion.
"Restoring our landscapes brings prosperity, security, and opportunity," Vincent Biruta, Rwanda's minister of natural resources, said at the time. "With forest landscape restoration, we've seen agricultural yields rise and farmers in our rural communities diversify their livelihoods and improve their well-being. Forest landscape restoration is not just an environmental strategy; it is an economic and social development strategy as well."
As part of this effort, Ethiopia pledged to tackle 57,915 square miles of its landscape. On July 29, Prime Minister Ahmed encouraged millions of Ethiopians to each plant a minimum of 40 seedlings. The citizenry took him very seriously. Some schools and government offices closed to encourage full participation.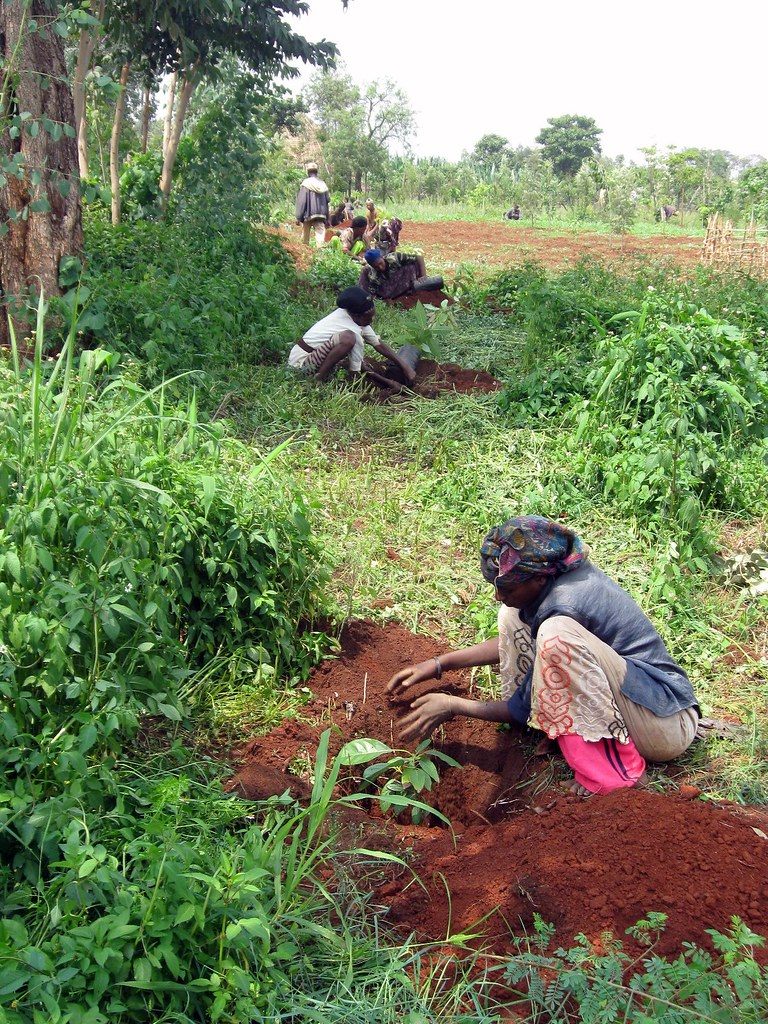 Ethiopia's primary industry is agriculture, which has contributed to frequent droughts—and forest decline—thanks to land degradation. The "Green Legacy" campaign to re-green the east African country aims to counteract that—and climate change more generally—by planting 4 billion indigenous trees between May and October, the rainy season.
Trees offset climate change's effects by absorbing carbon dioxide—a large contributor to greenhouse gases—from the air. According to Dan Ridley-Ellis, head of Edinburgh Napier University's Center for Wood Science and Technology, trees are a particularly effective antidote to the predations of climate change, "combating desertification and land degradation, particularly in arid countries. They also provide food, shelter, fuel, fodder, medicine, materials, and protection of the water supply."
While planting millions and millions of trees is a huge step in the right direction, more strides need to be taken. If the saplings in Ethiopia aren't watered properly in the coming weeks, for instance, they'll be susceptible to disease and death—which would undermine the heroic efforts Ethiopians just made.
The country's record-breaking tree-planting day is nothing if not timely. Earlier in July, a study published in Science argued that planting a trillion new trees over the next few decades could absorb roughly 205 billion tons of carbon dioxide from our compromised atmosphere.
Time will tell if Ethiopia's recent effort has planted the seeds for a brighter—and greener—tomorrow.