How to Find 'Comets' and Other Wonders Just Around the Corner
A nature photographer uses clever camera work to turn his own neighborhood into a visual wonderland.
Alexey Korolyov has some strong feelings about where to find wonder.
"I am absolutely sure you do not need to travel far distances to capture a once-in-a-lifetime shot," says Korolyov, a photographer based in Russia. "Just around the corner you can find inspiration."
Korolyov's Instagram is full of unexpected close-ups that play with expectations: Frosty clumps of fallen leaves look like a satellite image of snow-dusted mountains, and stands of trees beside a pond transform into an Impressionist painting. He finds most of his subjects within a few miles of his apartment in Kremenki, a small town south of Moscow.
At twilight on a wintry evening, a short walk from his home, Korolyov captured an ethereal sight that evokes fairy lights moving through a magical, frozen forest. He calls the image Small Comets, but there's nothing otherworldly about it. The photograph is of birch trees and falling snowflakes, which "can be found everywhere," he says. "Location is not the key ingredient here… It's all about atmosphere and [the] feelings of winter evening."
To create that fairy-tale feeling, Korolyov decided to try something new. "The idea was born just on location, in the process of shooting," says the photographer, who had already taken a number of shots that outing, using a flash to turn the gently falling snowflakes into big, round puffs. He wasn't satisfied, and wanted to emphasize their motion. "I am always drawn to details, rhythms, and patterns."
Using a slow shutter speed, Korolyov moved the camera vertically as he took the shot, giving the snowflakes comet-like tails and creating the sense that "they fly through the air like an arrow from a bow," he says. The intentional camera movement also transformed the backdrop of ordinary birch trees into something more mysterious.
"When you look at this photo, you cannot say for sure what kind of trees are shown here," says Korolyov. "And this is an important point for me … because it's rather impressionistic, and a fantasy work rather than a true representation of reality."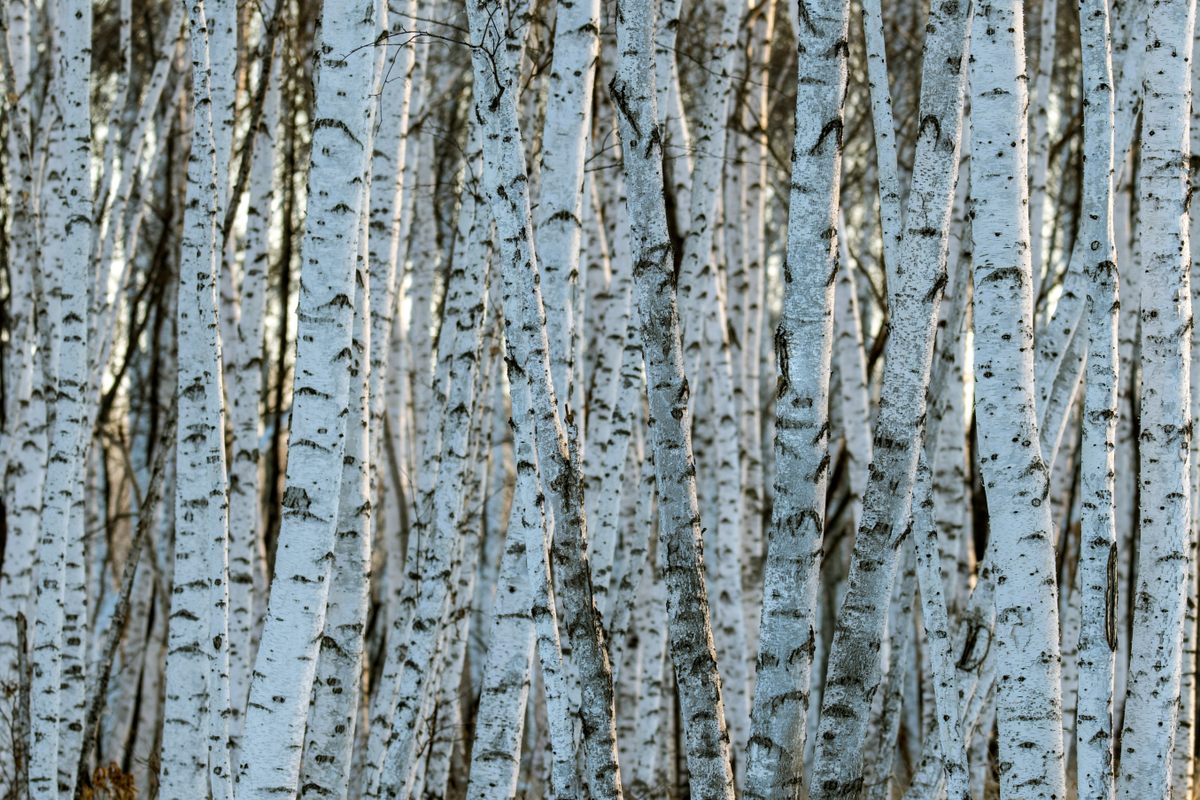 Korolyov's creative approach paid off. Small Comets was recently named a Highly Commended Image in the GDT European Wildlife Photographer of the Year 2021 competition. It's one of several recent accolades he has received for his work, which is rooted in the summers he spent as a boy in the Russian countryside.
Inspired by the Japanese anime show "Maya the Honey Bee," young Korolyov set off to find the hidden worlds right at his feet. "I remember myself crawling through the field," he says. "I liked to observe the secret life of grasshoppers, butterflies, ants." Today, he hopes his images inspire others to find wonder wherever they are.
"Nature's beauties are almost everywhere. You need simply to notice them," Korolyov says. "We live in a very dynamic world. We are often in a hurry. I think it's maybe useful sometimes to slow down a bit … to watch how snow is falling, the wind is blowing, or the sun is shining."