Tell Us Everything About Your Favorite Local Ice Cream Shop
Pretty please, with a cherry on top.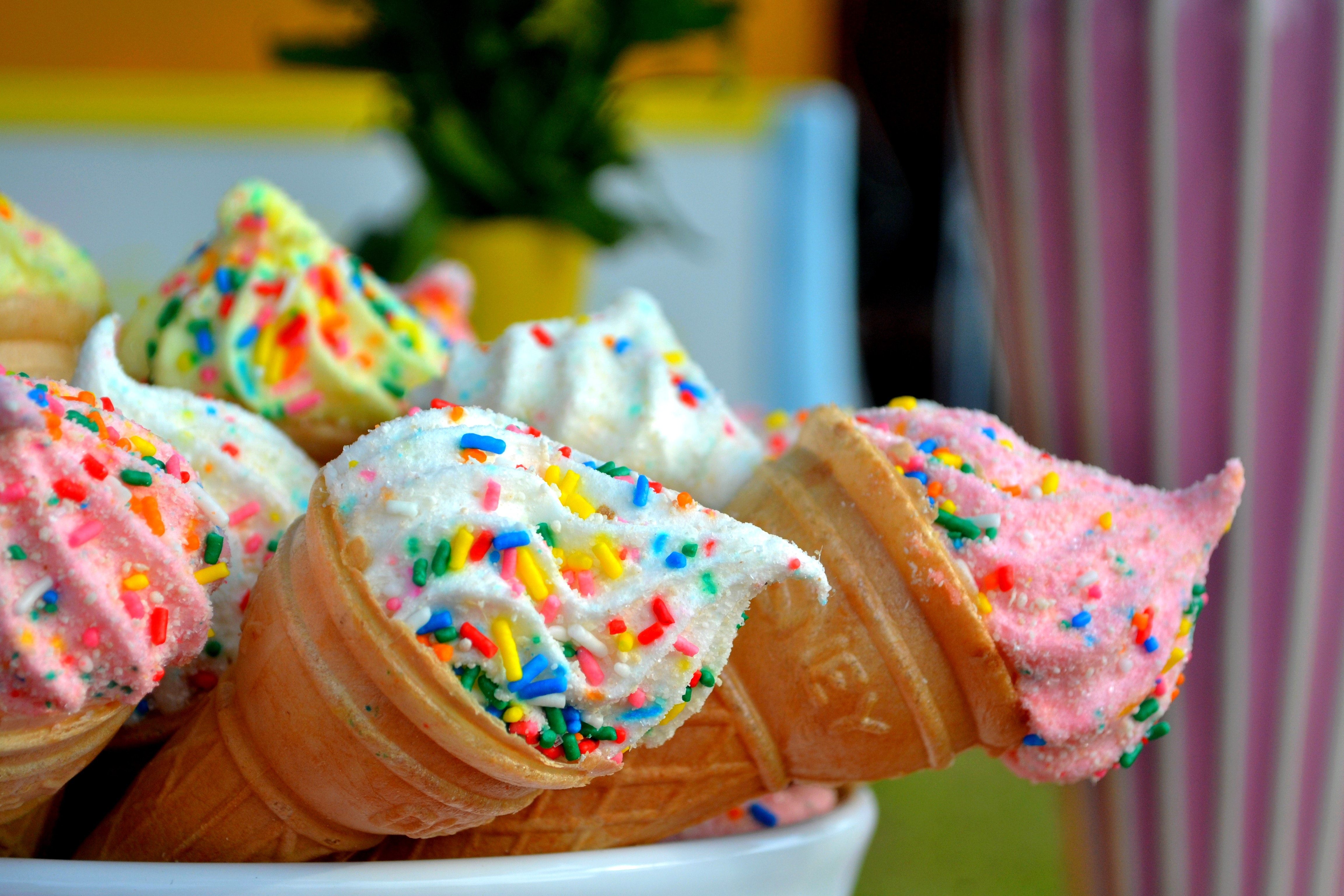 Here in New York, it's too hot not to be eating ice cream. Whether you go in for the traditional variety, you're more of a gelato fan, or you prefer a non-dairy alternative like sorbet (raises hand), you probably have a favorite place to pick some up. And with National Ice Cream Day just around the corner on July 15, it's as good a time as any to talk about ice cream parlors.
While there's nothing wrong with a Baskin-Robbins, it's the independent ice cream shops of the world that really make the ritual of indulging in a cold sweet on a hot day something to remember. In every country on the planet there are small shops and stands that are putting their own unique spin on everyone's favorite summertime staple. Near the Atlas Obscura offices here in Brooklyn, we rely on Davey's Ice Cream and its locally made flavors. In Bar Harbor, Maine, Ben and Bill's Chocolate Emporium serves ice cream infused with real bits of lobster. And in Savannah, Georgia, Leopold's has been dishing out perfect scoops for just shy of 100 years. Whatever it is that makes it special, we want to hear about the independent ice cream parlor that consistently calls to you on those sweaty summer days.
Fill out the form below to tell us about your favorite independent ice cream shop, and we'll share a selection of your responses in an upcoming article. We'd also love to see pictures of the shop, or its best flavors—email those, with the subject line "Independent Ice Cream," to eric@atlasobscura.com.
I'll just be over here, finishing this tub of strawberry sorbet. Or as I like to call it this time of year, "dinner."
If you have a favorite ice cream store of your own to share, head over to our community forums and tell us about it!
Gastro Obscura covers the world's most wondrous food and drink.
Sign up for our email, delivered twice a week.