Meet the United States's Only Female Lighthouse Keeper
Sally Snowman belongs to a tradition of freedom, loneliness, and pride.
"Do you believe in past lives?" asked Sally Snowman. I hesitated, and she changed the subject. Later, she mentioned it again. "When I asked you about past lives," she said, "I feel as if I've done this before, and that I came home."
For the past 17 years, Snowman has served as the keeper of Boston Light, a centuries-old lighthouse, out on a freckle of treeless land in Boston Harbor, in Massachusetts. It's a lifelong love story—at 10, she first visited the island with her father. "I stepped out of the dinghy, and I looked up at the lighthouse tower, and I said, 'Daddy, when I grow up, I want to get married out here.' And I did, in 1994." Then, in 2003, after more than three decades as a U.S. Coast Guard Auxiliary volunteer, she became its civilian keeper.
But when we spoke, she was nowhere near the lighthouse. Ongoing safety issues as well as COVID-19 had confined her to her home on the mainland, in Weymouth*, and she'd been struggling with cabin fever. Surrounded by trees, unable to see the sun rising or setting, "I feel claustrophobic," said Snowman, in her profoundly Bostonian accent. "That's probably what I miss the most about the island—that expansiveness, and being close to the water, in the elements, in the fog, in the snow, in the sleet."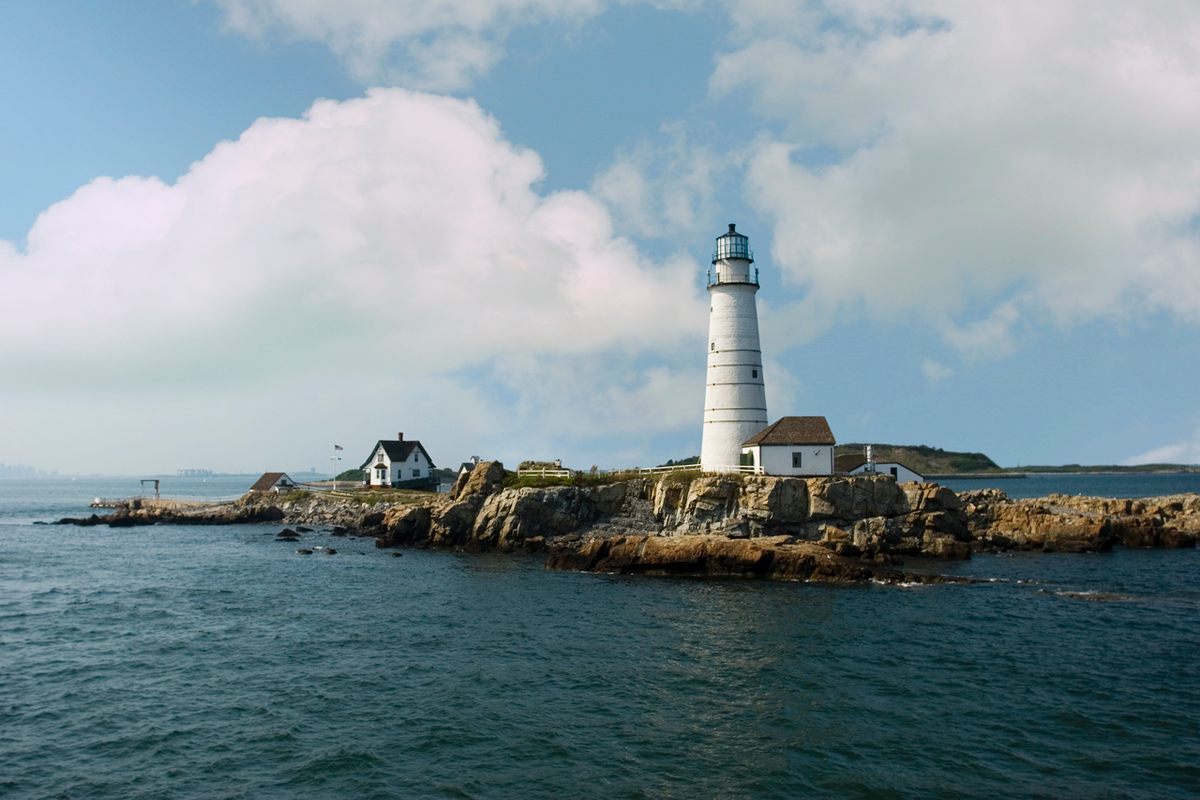 Of the 70 keepers who have tended to Boston Light since 1716, Snowman is the first and only woman. Over three centuries of U.S. maritime history, however, she's not quite so unique—even if it's hard to pinpoint precisely how many female lighthouse keepers came before her. "It was just presumed that women were going to help out whether they were paid or not," says Elinor DeWire, a historian and the author of more than a dozen books about lighthouses. "But I would not be presumptuous if I said there were several thousand."
Many of these women are lost to history. Some records were destroyed in a fire in the National Archives in the 1920s. Others never existed in the first place. "It was a wonderful chapter of women's history, the way they served in this man's job," says DeWire. "But it was by no means a liberating experience."
"Lighthouse keepers in the 18th and 19th centuries, male and female, faced much danger and performed heavy physical labor," write Mary and Candace Clifford in their 1993 book Women Who Kept the Lights. Beyond the mundanity of day-to-day housework and general "keeping" of the light, there was a significant maritime requirement: Lighthouse keepers were often expected to risk their own lives to save others, sometimes with tragic consequences.
A select few of these women became widely known: Over her 54-year career, Rhode Island's Ida Lewis became something of a national treasure, appearing on the cover of Harper's Weekly magazine in 1869 with the caption "Ida Lewis, The Heroine of Newport." She was, for a time, the country's best-paid lighthouse keeper, with the particular distinction of having saved more than 18 lives. (Lewis, it was often noted, did not keep count.)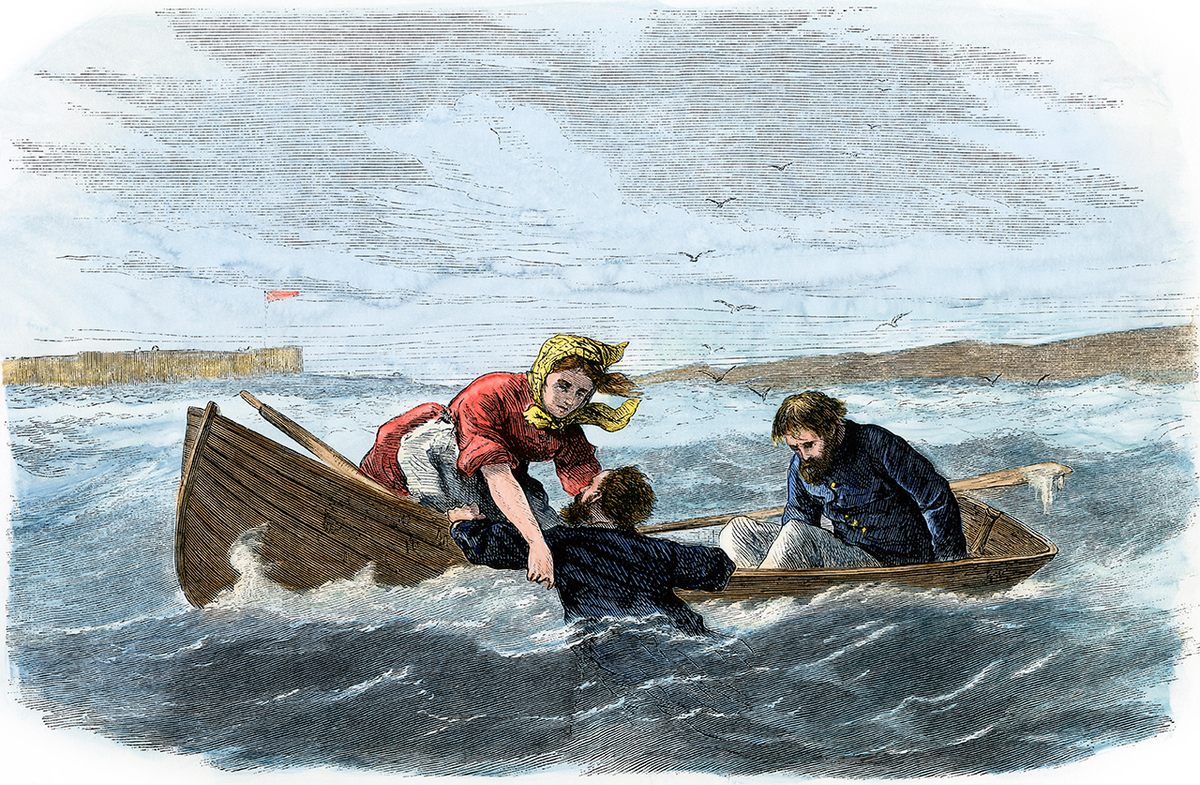 But most of her counterparts lived and died in obscurity. Lighthousekeeping was one of few jobs available to women in the 18th and 19th centuries, provided they inherited the post from a husband, father, or other male family member. "The lighthouse service thought the easiest thing to do would be to let the widows take over, because they were so familiar with the operation," says DeWire. The actual job remained the same. "What really struck me was that they immediately took a reduction in pay, because they were women," she says. They were also not permitted to wear the brass-buttoned lighthouse keeper uniforms, introduced in the 1880s. "That's why I always called them 'keepers in skirts.'"
For some, it was a bleak existence. After her husband died in 1873, Mary Ryan spent seven years alone, keeping the lighthouse at Calumet Harbor, Indiana, a few miles from Chicago. Though little is known about her life, her logbook tells a story of something like abject misery, which came to an end only when her replacement arrived, in 1880:
April 7, 1874: So dull, this place it is killing me. Wind blowing violently.
Oct. 1, 1880: The news is that the light will soon go from me forever.
Nov. 1, 1880: This is all gloom and darkness.
Others experienced it more as a calling. Lewis's lighthouse was set out on an island, then known as Lime Rock. (These days, it's named for its famed keeper.) "In her day, it was separated from shore by water," says DeWire. "She really preferred not to go ashore—she just wanted to stay out on her lighthouse … She said, at one point, that the light was her child. She preferred not to marry—she just wanted to stay there." A two-year marriage, to one William H. Wilson, ended quietly and without fanfare. Her obituary in the Newport Daily News noted that "she had not heard of her husband for more than 25 years."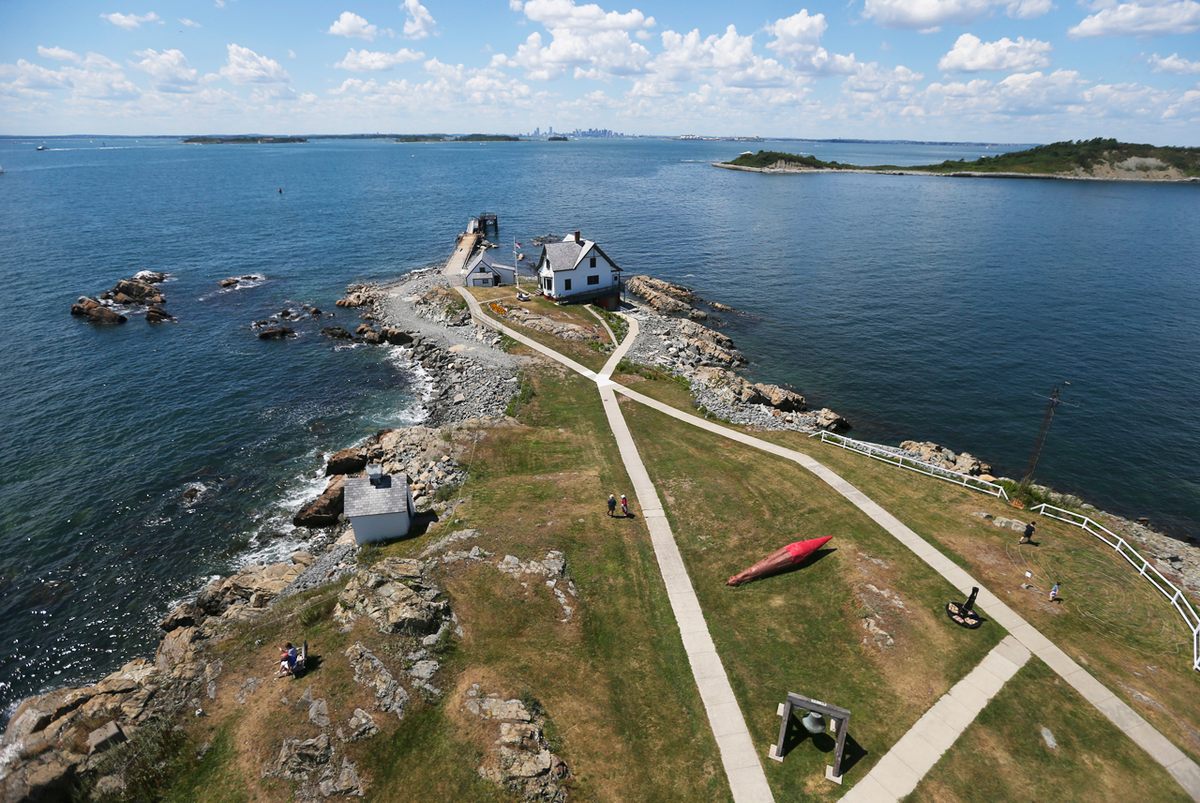 Male lighthouse keepers, if unmarried, would often seek a wife as quickly as possible, DeWire says, both for companionship and to share the ample responsibilities. Female lighthouse keepers, if they had been widowed, were less likely to do so. When Harriet Colfax took the post at Michigan City Light in Indiana in 1861, at the age of 37, there were rumors that she had done so in the wake of some kind of heartbreak. A 1904 profile of Colfax in the magazine The Technical World describes how she lived with her assistant, Ann Hartwell, a friend from childhood. It's hard to know the precise nature of their relationship, though the magazine observes that the two women never married: "Friends for three quarters of a century … they are still living together in the lighthouse, faithful to their lonely but beneficent task. So one who is inclined may let his fancy play as it will." Known by their friends as "Ann and Tat," the two women spent four decades together, and died just three months apart, in 1905.
Snowman met her own husband, James Thomson, through a shared enthusiasm for lighthouses and maritime history, as fellow volunteers in the Coast Guard Auxiliary. He is also an assistant keeper and the coauthor of her books on Boston Light. When she was first hired, she said, he was still working full time and would "come up" for the weekends from their home in Weybridge. He has since retired.
Snowman's own responsibilities only somewhat resemble her predecessors'. The author of two books about the lighthouse and its history, she normally gives guided tours to visitors, mows the lawn, helps maintain the place, and spends untold hours catching up on decades of paperwork. From May to October, under normal circumstances, she lives in a house next-door to the tower; the rest of the time, she visits the island about once a month to ensure that everything is shipshape. She is at once cleaner, keeper, historian, site supervisor, safety officer—and the lighthouse's biggest fan.
The light itself has long been mechanized, but the original 1859 Fresnel lens is still in place. Unsurprisingly, cleaning it requires a herculean effort. "It's my meditation," Snowman said. Standing nine feet tall, and with 336 prisms, it's so precious that she must remove any clothing with buttons to avoid chipping it. Over four hours, she and her husband swab the lens with lint-free cloths dipped in a mixture of distilled water and white vinegar. "I feel like I'm a part of something bigger than me," she added, "that there's something universal about this glass that came from Finland, from a beach over in France, that made this gorgeous lens—that I get to clean."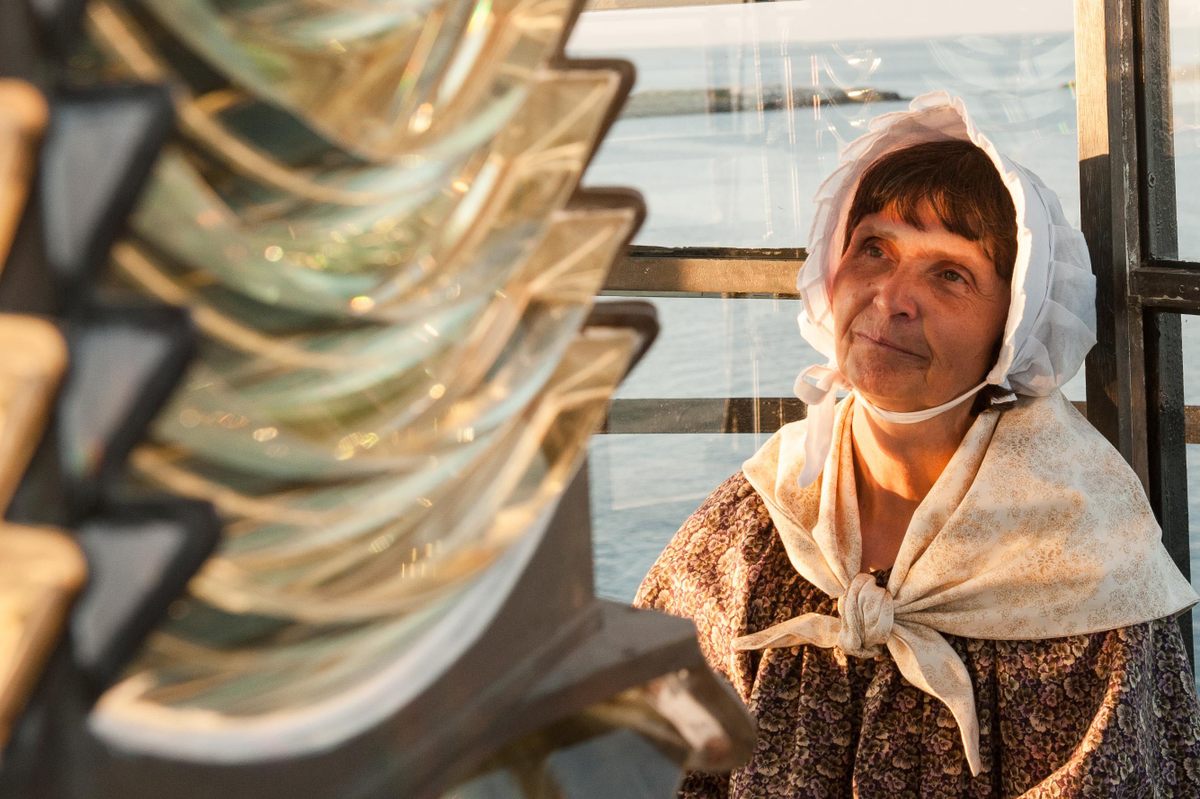 What she loves most of all, she says, is to go up to the gear room. On a clear June day, at about 5:00 p.m., "when the sun is at a certain angle, it cuts through the glass," she said. "Down below, in the shadow, is a rainbow. I love to stand so, as it turns, as the light is turning, the rainbow flashes across me. I call it being rainbowed."
But at 69, it's unclear how much longer Snowman will be rainbowed, or will continue to keep the lighthouse. Today, she said, she is helping to oversee the handing over of the lighthouse from the U.S. Coast Guard to some as-yet-undecided entity, "that can really do it justice out there [and] make a wonderful visitor experience," she said, "while also maintaining the historical aura about the whole thing." The process might take five years or more. "I just think that destiny just took charge of this, and I'm in the right place at the right time," she said. "I'm not going to say what I'm going to say from an egotistical point of view, but from every cell in my body and my heartspace. For some reason, I think I'm supposed to be the one to help make this transfer—that that was what I was actually hired, 17 years ago, to do."
* Correction: This story originally stated that Snowman lives in Weybridge. She lives in Weymouth.