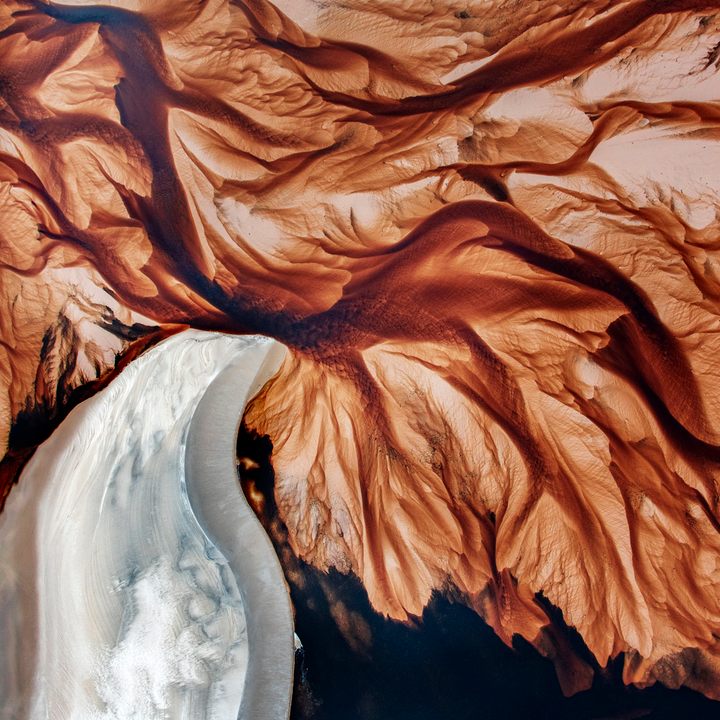 The Brazilian Desert That Turns Into a Thousand Lagoons
These otherworldly landscapes are no mirage.
During the dry season, it's not hard to see how Brazil's Lençóis Maranhenses National Park got its snoozy name. Lençóis maranhenses is Portuguese for "bedsheets of Maranhão," referring to a state in the northeast of the country and its endlessly undulating, whipped cream-white landscape—the largest field of sand dunes in South America. Without a guide, one can get lost easily in the vast territory of drifts that can reach over 65 feet in height.
At first glance, the miles of sand can make Lençóis Maranhenses look like a typical parched desert. But this vista is located close to the Amazon Basin and gets drenched for four months of the year with intense rainfall. Strong winds and rain transform the land as rainwater fills the valleys between the dunes, creating a surreal lacework of thousands of seemingly miraculous lagoons between ribbons of sand. The blue and green patches reach their peak in July, with some reaching 300 feet long and deep enough for swimming.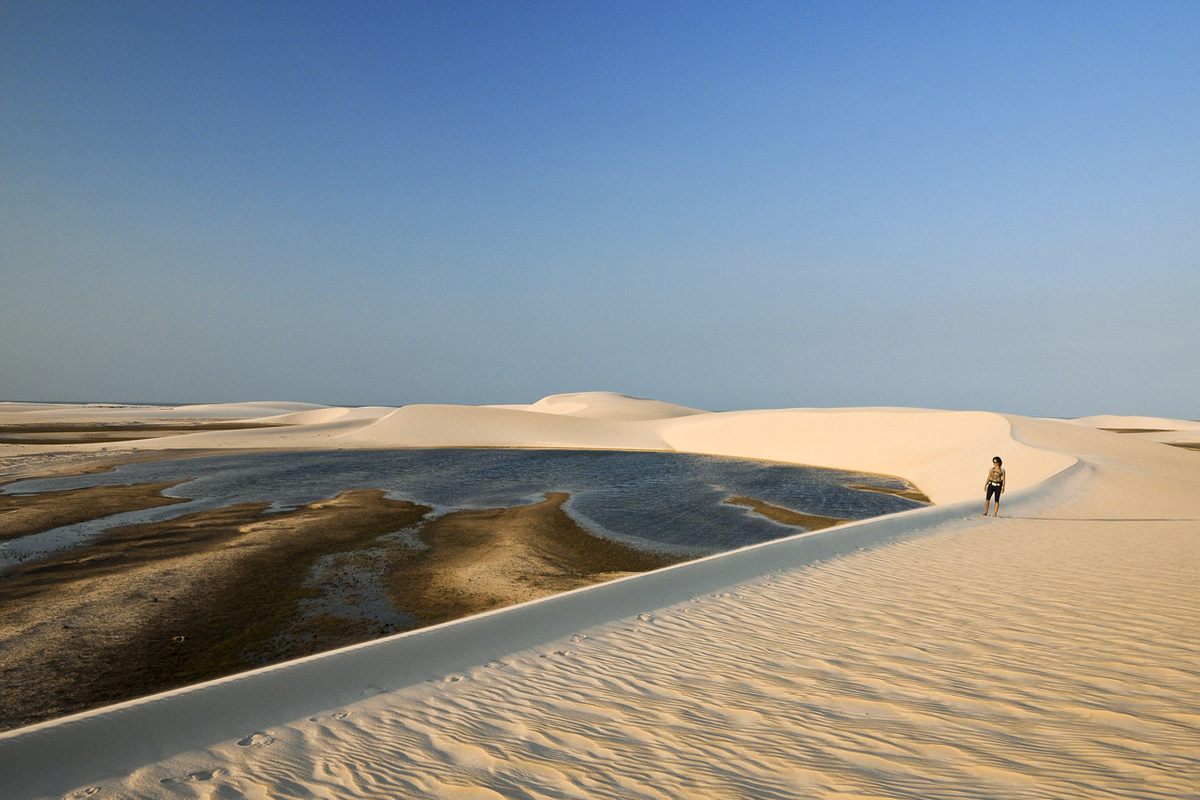 These freshwater lagoons also can be linked when rivers, such as the Rio Negro, snake their way through the dunes. Tannins from decaying vegetation stain the river's waters to the color of tea, coffee, or a redder substance. From above, the dark fingers of the Rio Negro look like arteries, bleeding abstract patterns out into the white sand.
Eventually the rains end, the dry season returns, and the tropical sun dries up the magical patchwork. The bedsheets go clean again until next year's rains.