The Female Spies Who Helped Win World War II
The women of England's SOE fought on the beaches of Normandy, sabotaged the Nazis within France, and turned the tides of the war.
In Atlas Obscura's Q&A series She Was There, we talk to female scholars who are writing long-forgotten women back into history.
It was April 1943 and a man was staring at her. British secret agent Odette Sansom (codename: LISE) noticed him immediately, with his "puffy red face" and thinning black hair. The stranger followed her into Hôtel de la Poste, a stucco-and-wood lodge that was her home in the quaint French alpine town of Annecy. Inside, another agent introduced the man as Colonel Henri and produced a letter. Henri was a friend, it read, a turned Gestapo member who sought to end the war. Twenty-nine-year-old Odette knew better: Her cover was blown. Sergeant Bleicher—Henri's real name—arrested and interrogated her. But Sansom never broke. "I have nothing to say," was her pat reply even when other Gestapo agents began torturing her. Sansom was eventually transferred to a concentration camp and sentenced to death. But she survived, going on to become England's most decorated WWII spy.
The Special Operations Executive (SOE), a top-secret espionage organization charged to "set Europe ablaze," hired 39 women in total. These women jumped from planes, infiltrated communities behind enemy lines, and built up the French resistance. Following the declassification of SOE documents, author and historian Sarah Rose dug through the archives, collecting the whispers these women had left behind. Her book, D-Day Girls: The Spies Who Armed the Resistance, Sabotaged the Nazis, and Helped Win World War II, tells their stories. Atlas Obscura spoke with Rose about learning morse code, the first female paratrooper, and the legacy of some of England's bravest soldiers.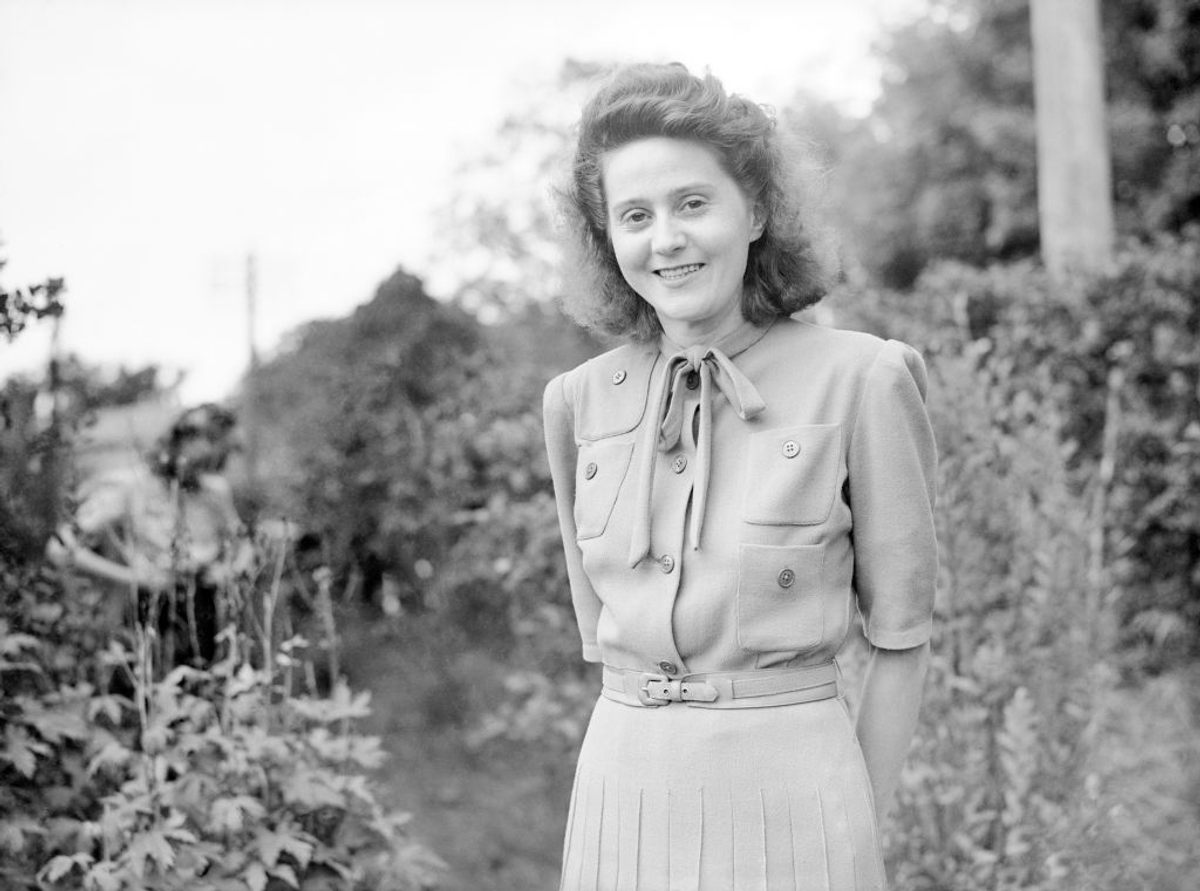 What made you want to write about World War II's female spies?
It was these 39 women from SOE. England knows about these women. England hasn't forgotten them. They've also crept into our culture in ways we don't realize. Miss Moneypenny was based on a woman from SOE. All of the little gadgets that James Bond uses are very much based on the gadgets that were being built in World War II for these women. We've been hearing about [World War II spies] our whole lives, and we just hadn't connected it with the actual people who'd done the work.
And then as I was reading around, I realized one of these women was in command of troops in Normandy on D-Day. And I was like, "Wait a minute, hold on! There was a girl on D-Day and people answered to her?" And yeah, her name was Lise de Baissac. She was in control of the French resistance behind the lines during the invasion. She commanded troops. She blew up things. She was shooting people. And she hadn't been really remembered. So that was when I was like, this story doesn't just need to be told. It needs to be recentered around the women.
Is there a spy who's your favorite from the book?
I really like Andrée Borrel. She was lower class, French, uneducated, out of school by the time she was 14, really loved being outdoors. And when Hitler marched into France in May and June of 1940, she went south of the demarcation line into Vichy, France, [which wasn't controlled by the Nazis] to get away and basically starts working on the underground. She was part of this line that got Allied airmen out of France over the Pyrenees, into Spain, into Portugal, home through Gibraltar. One night, she got nearly 50 airmen out all at once. Then someone turned the entire operation in to the Nazis. So suddenly she's getting out too. She went to London and said, "Sign me up. I want to do it all over again." So she does it for the other Allied nations, and she is incredibly scrappy. She's the first female combat paratrooper and really tough as nails. Even when she was in prison, she's sending secret messages out. In every operation, she's got a boyfriend she's working with; she falls in love pretty easily. She's still another 22-year-old. Her life was full, even if it was not long enough.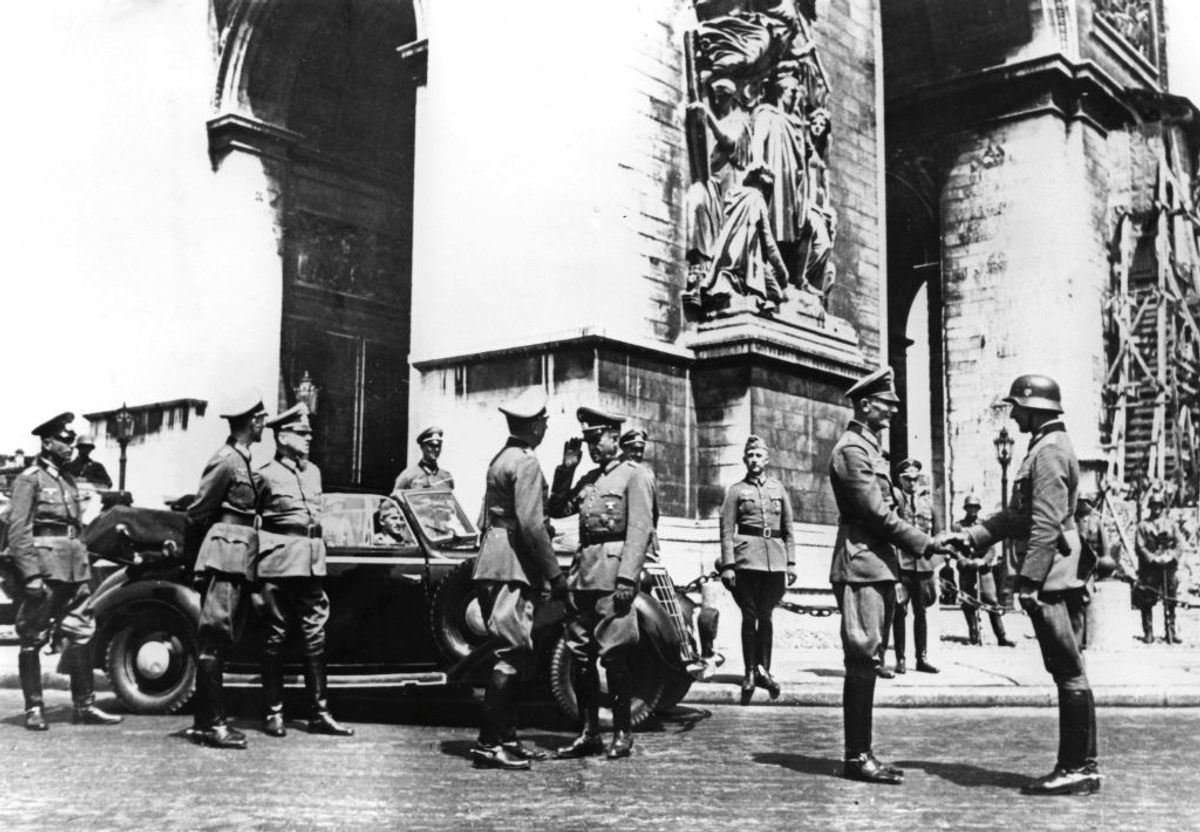 Why were women well-suited to espionage?
The work that they were doing most was recruitment, which is something that women turned out to be incredibly good at. And the Allies, to their credit, realize that. Women are really good at talking to a teenage boy, listening to his problems, using the powers of persuasion and concern and consideration to get them on board [to join the resistance in France].
And then when D-Day comes, it works. They do have this force of many hundreds of thousands that are ready, trained, armed. They hear [an Allied secret message] on June 5th. It's broadcast across the BBC. The whole army rises up, and in the morning, they have made almost 1,000 cuts on roads, bridges, telephone lines. Normandy is completely isolated. It's a trip that Hitler's tanks should have been able to make in about three days. It takes them two weeks to get to the beaches, to get to the battle zone.
You've said that history remembers these women more as symbols than as real people. Why do you think that is?
Every culture has a combat taboo: women and children don't belong in war. Wars are fought for women and children. So you're really swimming upstream when you put women in war. It does trigger a lot of anxiety and protectiveness and masculine posturing. And then these were among the first [women to enlist] and many of them died. They died in combat. So that became very embarrassing to Britain. And it also became very symbolic of the kind of bravery the nation had lost. Celebrating these women was one way to give a story to the national sacrifice.
It wasn't, unfortunately, the right story. It wasn't the story of actually where they were and what they were doing. It was mostly about their concentration camp experiences, which isn't what their war necessarily was. It was primarily an active, kinetic combat story.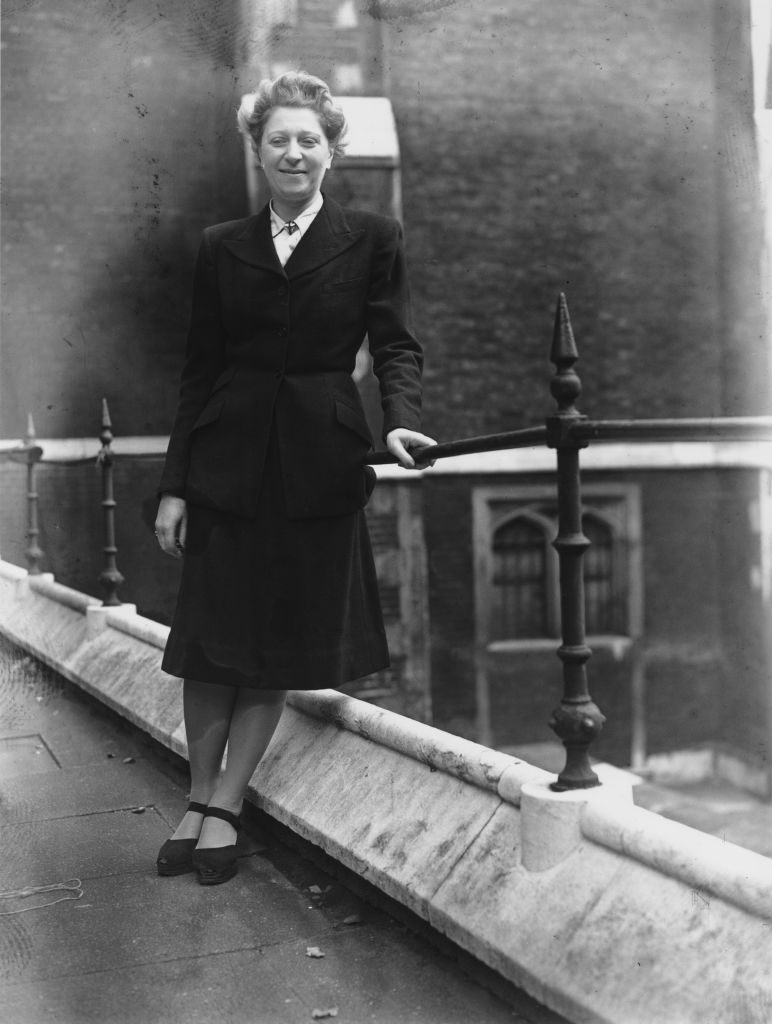 Why was it important for you to jump out of a plane and build radios, to do the things these women would have done when researching the book?
I really had this realization that they were extremely ordinary women. They were ages 20 to 55, from all classes of British society, and they weren't super fit. The thing they had was native French. And if they were ordinary women doing all this and I was going to try to inhabit that story and make it feel alive to readers, shouldn't I, some ordinary woman, at least try? Shouldn't I jump out of a plane because they're jumping out of planes? They're doing extraordinary things. Should I do some target practice? Should I learn morse code? Should I build a radio? All of the things that they were trying to learn, I wanted to learn. I wanted to read their handbooks. I tried to do a boot camp. And I discovered that I'd be an absolutely worthless spy. I would not have passed any test, but it was good to know.
What is their legacy?
In their own words, they were glad they could be useful. Women were not supposed to be useful in the war. Or if they were, it was protecting the home front. It was sewing things and driving other people around and playing a kind of secondary backseat role to the actual action, the actual utility of making Europe safe for democracy. And these women could all say at the end of the war, I'm glad it was useful. That was what they joined up for, and that was what they got out of it. Every bit of admiration we have for those boys on the beaches, I have for these women.
This interview has been edited for length and clarity.