An Underwater Grave Site Was Untouched for 7,000 Years
Once far above sea level, this gravesite is now deep under the ocean.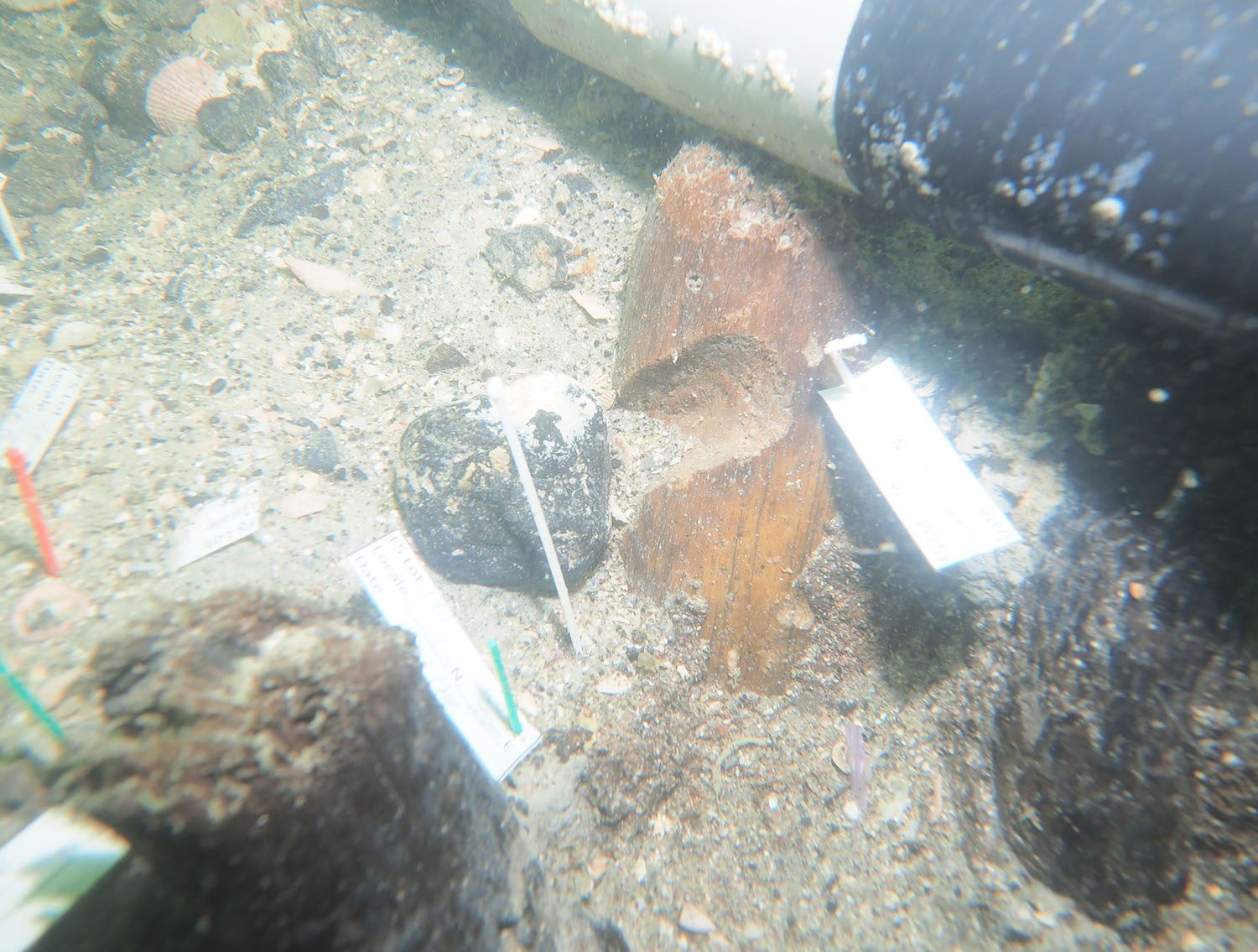 More than 7,000 years ago, a group of indigenous people in Florida picked a shallow pond as a burial site. They would have, as far as archaeologists understand, sunk the body into the peat-bottomed body of water and marked the grave with sharpened stakes, the tops sticking out above the water. At least six people were buried in this particular pond.
All those millennia ago, this pond was far from Florida's shoreline, and nine feet above sea level. But over time, the sea level has crept up dramatically, so that when this gravesite was discovered in June 2016, it was more than 20 feet below the surface of the water.
In this part of Florida's west coast, about an hour south of Tampa, divers are often hunting for fossils in the rich underwater deposits. The site was discovered when a diver pulled a human jawbone from the sea floor; once he realized what he'd found, he reported the discovery to the state's Bureau of Archaeological Research. The jaw's one tooth hinted that it had belonged to a person who lived thousands of years ago.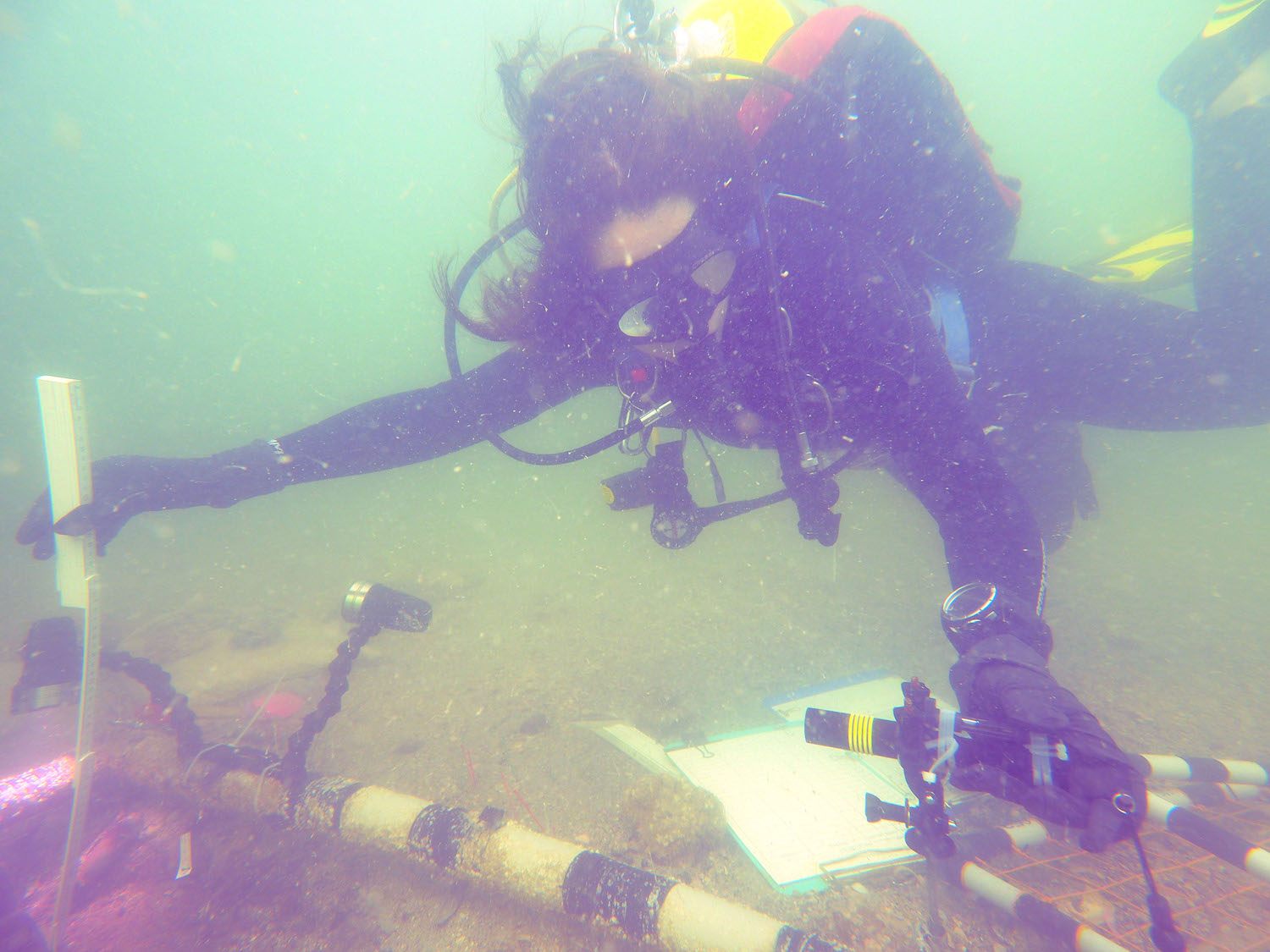 Since then, archaeologists have uncovered fabric fragments, burial stakes, and more human remains at the site. The peat bottom of the pond helped preserve the site, but generally it's thought that sites like this one, long covered by the encroaching sea, should have been destroyed by hurricanes and other disturbances. "Seeing a 7,000-year-old site that is so well preserved in the Gulf of Mexico is awe inspiring," one of the state's archaeologists said in a press release.
The state is working with the Seminole Tribe to ensure the remains of these ancient people are treated with respect. For now, the long-forgotten underwater grave is marked by buoys, meant to warn boaters and divers away from graves that lay undisturbed for so long.