For Sale: Original Poetry, Handwritten by Bonnie and Clyde
The outlaw lovers had some literary tendencies.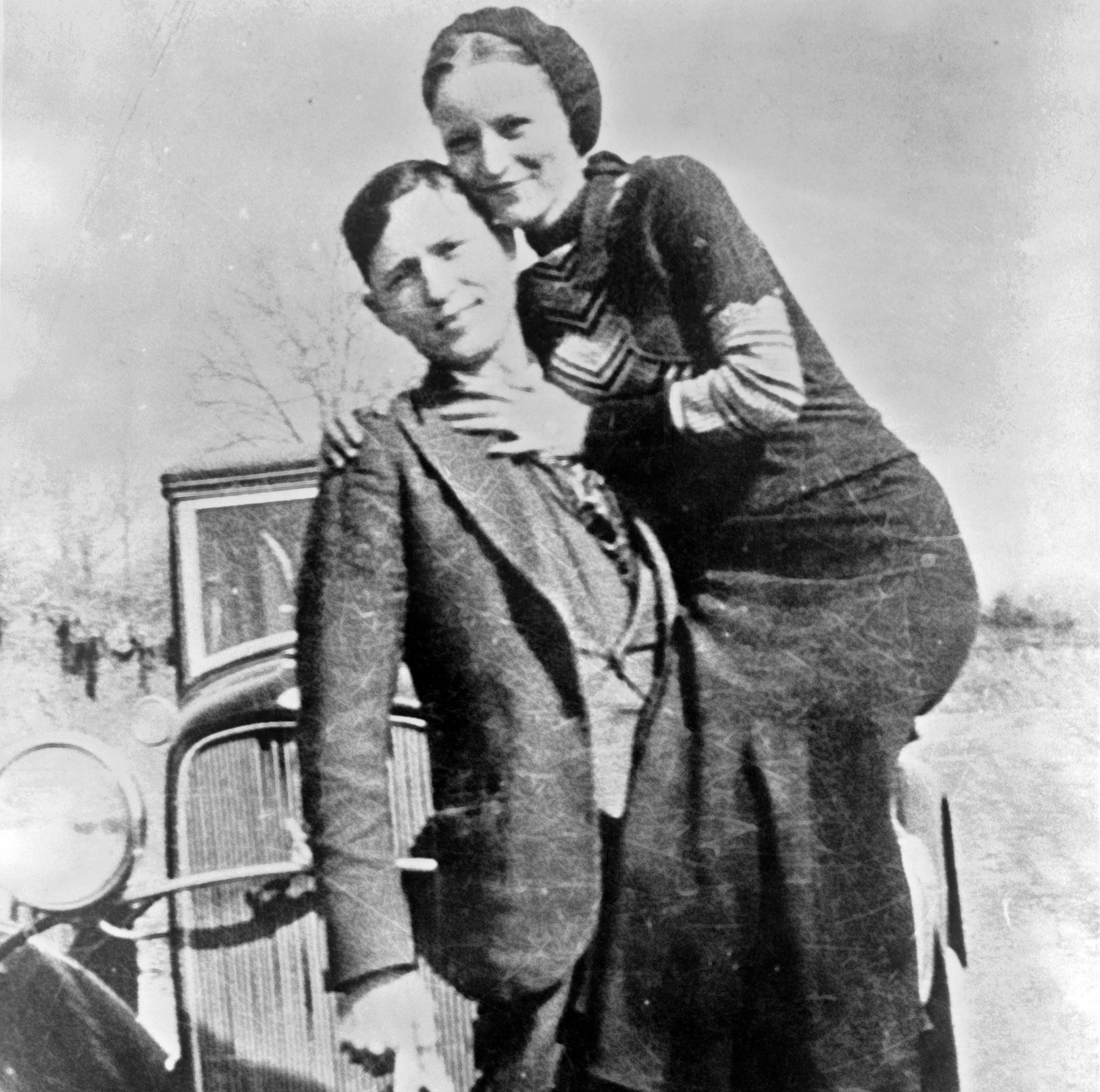 Bonnie Parker and Clyde Barrow may be the United States' most famous outlaw lovers. Together, they racked up a record of murders, thefts, and kidnappings from Texas to Missouri, Arkansas to Oklahoma. They were immortalized on screen by Faye Dunaway and Warren Beatty, and in song by Beyoncé and Jay-Z.
So it's easy for the couple's literary achievements to fly under the radar. But in April, Heritage Auctions in Dallas, Texas, will sell a notebook containing what appears to be original poetry written by Bonnie and Clyde.
The notebook, made of green leatherette, is a 1933 "Year Book"—essentially a daily planner for the year. The book's original owner, apparently a serious or even professional golf player, seems to have tossed the book before the couple recovered it and converted it into a poetry workbook, a creative outlet for them to document and ruminate on their deeds. The poems have been held by the Barrow family since the couple's deaths, and were consigned to Heritage by Clyde's nephew.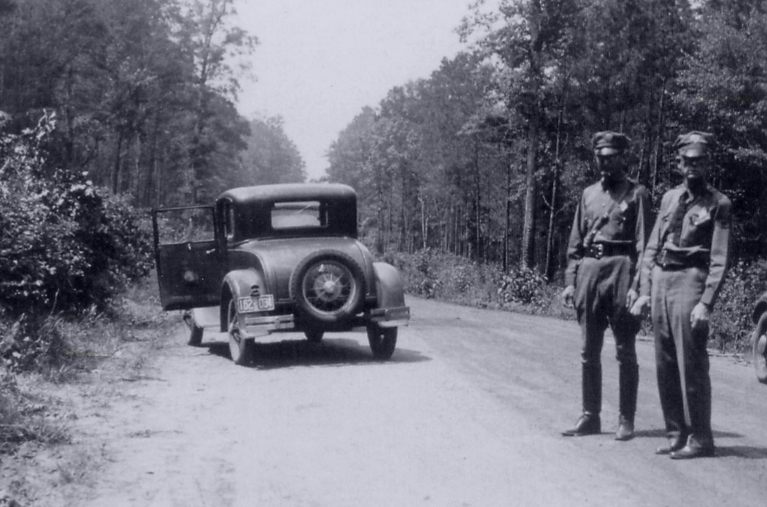 The longest poem—16 stanzas spread over the pages for March 17 through March 25—was long ago ripped out of the book, and has since sat in an envelope labeled "Bonnie & Clyde. Written by Bonnie." Included in the auction alongside the notebook, the poem, known as "The Story of Bonnie and Clyde," begins:
You've read the story of 'Jesse James',
Of how he lived and died.
If you're still in need
Of something to read,
Here's the story of 'Bonnie and Clyde.'
Now 'Bonnie and Clyde' are the 'Barrow Gang',
I'm sure you all have read
How they 'rob' and 'steal',
And how those who 'squeal'
Are usually found dying or dead.
A separate poem, attributed to Clyde, runs 13 stanzas over the pages dated from September 20 to September 23. The poem is a response to Bonnie's, and suggests that Clyde was less comfortable with spelling than his partner. He writes:
Bonnie's Just Written a poem
the Story of Bonnie & Clyde. So
I will try my hand at Poetry
With her riding by my side.
Later:
We donte want to hurt anney one
but we have to Steal to eat.
and if it's a shoot out
to live that's the way it
will have to bee.
Both poems indicate that the bandits understood the precarious nature of living on the run, with Bonnie writing that "they do not ignore / that death is the wages of sin." Her poem concludes:
Some day they'll go down together
they'll bury them side by side
to few it'll be grief
to the law a relief
but it's death for Bonnie and Clyde.
Police officers from Louisiana and Texas shot and killed Bonnie and Clyde near Sailes, Louisiana, on May 23, 1934. This month, an original indictment of the couple issued in May 1934 was found in Tarrant County, Texas.