Found: An Unusually Pristine, 400-Year-Old Shipwrecked Dress
It was preserved beneath sand.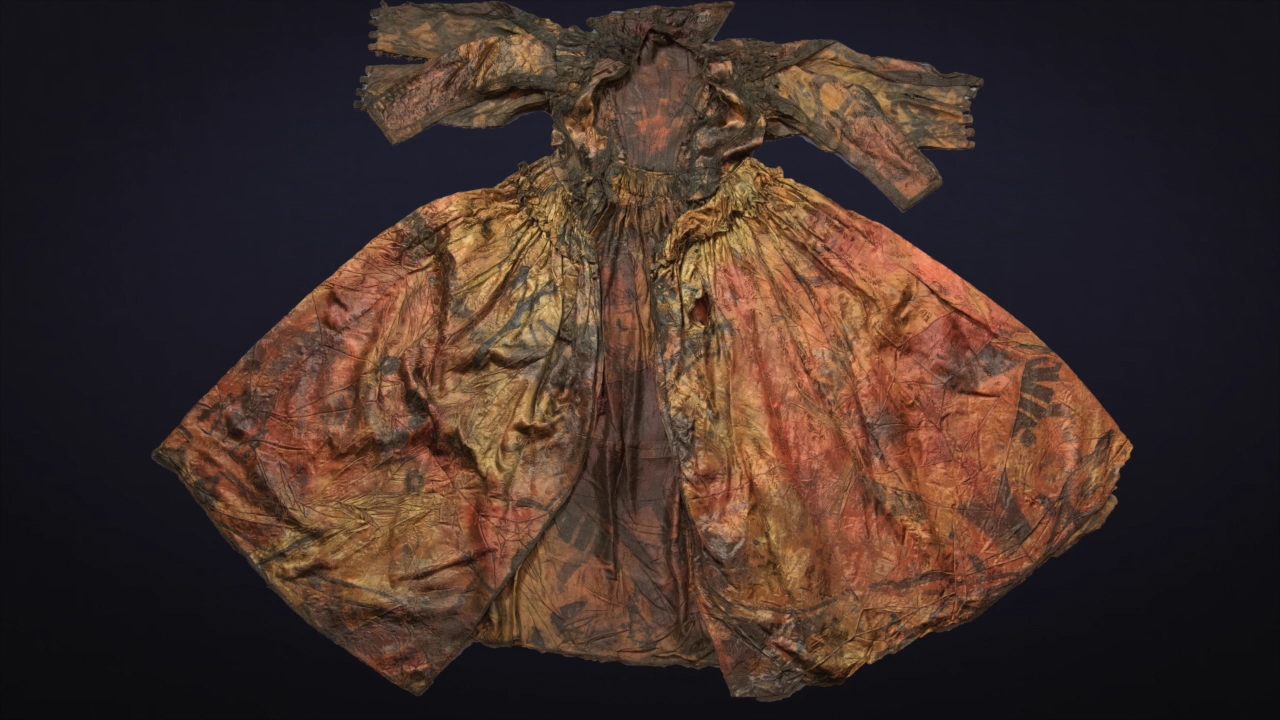 A detail of the dress. (Photo: Kaap Skil Museum)
Texel Island is part of an archipelago that starts just north of Amsterdam and curves along the coast of the North Sea. Since the 17th century, a parcel containing the belongings of a wealthy woman sat underneath the sands of the sea floor. Its contents were preserved for hundreds of years, until a diving club uncovered them.
Inside the package, they found a book with the seal of British King Charles I, a lice comb, stockings, and a metal ball that would have be stuffed with sweet-smelling leaves, flowers and other matter that could mask the smell of a person's body.
The most important find, though, was a silk damask dress, the sort of object that's rarely preserved as well as this one.
The dress had a pattern of flowers, but unlike the silk bodices in the package, had no embroidery, beading or other ornamentation. Although to 21st century eyes, it might look like a fancy dress, it's the sort of outfit that wealthy women in the 17th century would have worn every day.
The woman's belonging weren't the only finds from this shipwreck, either. Divers also uncovered highly-prized wood, material used for varnish and crates that likely held spices. The shipwreck was full of luxury items and, combined with the clue of the kingly seal, that's led conservators to believe the passengers may even have been royalty.
Bonus finds: Tunnel, old wallet, bad websites
Every day, we highlight one newly found object, curiosity or wonder. Discover something amazing? Tell us about it! Send your finds to sarah.laskow@atlasobscura.com. 
Update (5/2): The spelling of Texel Island has been corrected from "Telex."