Found: A New Species of Shark
New research shows that Atlantic sixgills are distinct from their Indo-Pacific cousins.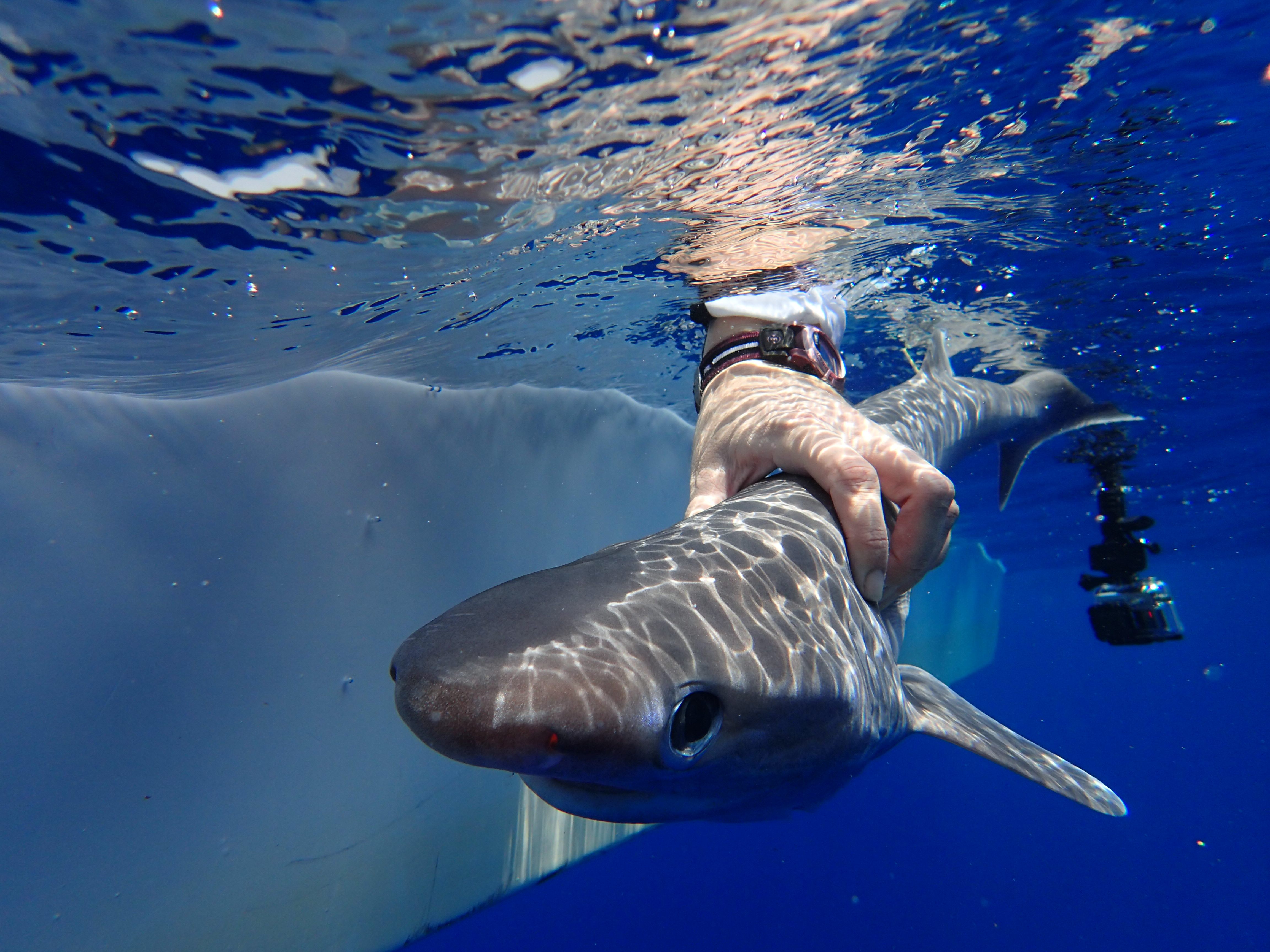 For decades, scientists thought that all bigeye sixgill sharks, named for their distinct number of gills (most sharks only have five), belonged to the same species, Hexanchus nakamurai. But new research shows that sixgill sharks swimming in the waters of the Atlantic Ocean are actually a different species from those in the Indian and Pacific Oceans.

A team of marine biologists led by Toby Daly-Engel, the director of the Shark Conservation Lab at the Florida Institute of Technology, analyzed 1,310 base pairs of two mitochondrial genes found in sharks from the three different oceans. Their results, published in the journal Marine Biodiversity, prove that the Atlantic sixgills are indeed a different type of shark. The newly recognized species is called Hexanchus vitulus, the Atlantic sixgill shark.
An adult Atlantic sixgill swimming in the deep waters of the Caribbean Sea. Thomas Meyer/MarAlliance
Despite this new discovery, there is still a lot that we don't know about these elusive creatures. They are mostly found in deep-sea waters that are out of reach for biologists. "What's amazing about this shark is that they're incredibly cryptic; the genetics was really the only clue [that they belong to a different species]," Dr. Daly-Engel says. "Part of it is that they're so big, and so deep, that they're rarely caught, and it's difficult to compare one specimen to another."

These ancient creatures evolved over 250 million years ago, before dinosaurs were around. They are known for their solitary lifestyle. They reproduce very slowly, which could become a problem as commercial fishing moves ever deeper into the ocean. Researchers hope that documenting sixgill diversity will raise awareness of the need to protect them.

"Because we now know there are two unique species, we have a sense of the overall variation in populations of sixgills," Dr. Daly-Engel said in a statement. "We understand that if we overfish one of them, they will not replenish from elsewhere in the world."