Found: The Location of London's Oldest Mosque
It opened in 1895.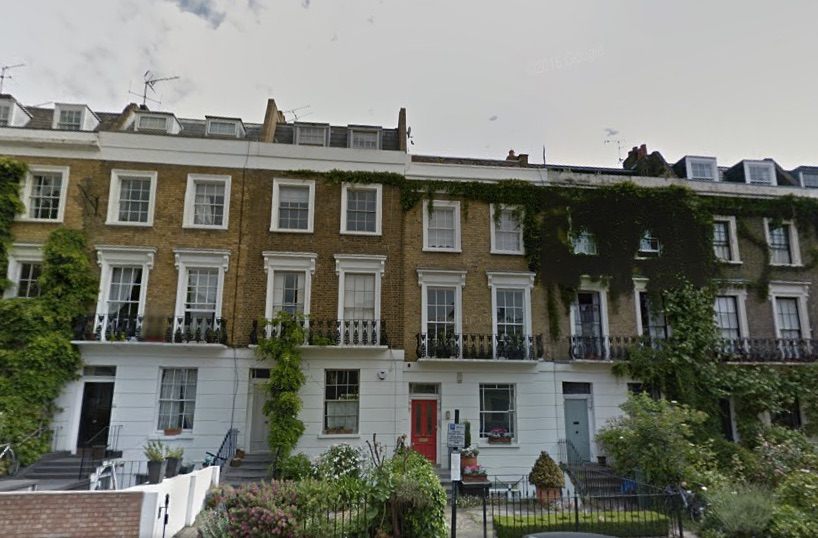 In London, the first ever mosque built explicitly as a house of worship was the Fazl Mosque in Southfields, which opened in 1926. But decades before, an immigrant from South Africa opened the city's first-ever mosque, a makeshift space in his Camden apartment, dedicated to prayer and learning.
Haji Mohammed Dollie came to England in 1894 with his wife and two sons, reports Londonist. He quickly became connected to the city's small Muslim community, which numbered a few hundred people at the time.
AbdulMaalik Tailor, a tour guide who specializes in London's Muslim history, first read about Dollie in a biography of Abdullah Quilliam, who had opened England's first mosque, in Liverpool, in 1887. Tailor started researching Dollie, and he found newspaper accounts telling the story of how Dollie had opened London's first mosque in 1895. One 1899 story reported:
Gradually the parents themselves took to assembling in Mr Doullie's [sic] house for worship. Gladly did he suffer the intrusion and gladly did he set apart his drawing room, first at Albert-street and now at Euston-road, for the purposes of a mosque.
But there was no other details about the mosque's location. Recently, though Tailor tracked down a record at the Camden Local Studies and Archives Center that listed Dollie and his address. When Dollie lived there, the street would have been filled with horses and carriages; now it's a quiet street of row houses with a Whole Foods around the corner and a hidden piece of history tucked into its past.