Found: The Owner of a Message-in-a-Bottle Sent in 1983
It took 34 years for the finder to track down the sender.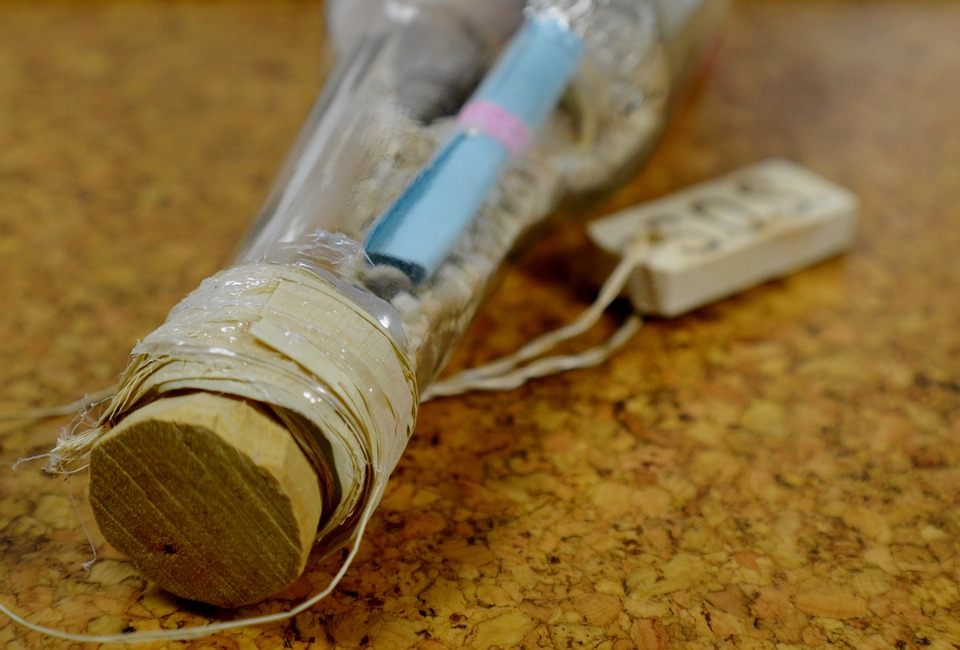 In 1983, the USS Coral Sea CV-43 Catapult One was cruising the Atlantic Ocean, and the engineering department discovered a small problem. The ship had an excess of small plastic bottles, meant to test oil. Someone in the department came up with a fun way to deal with the overstock: Let the crew use them to send out messages into the open ocean.
Ron Herbst was 19 and serving on the ship as a petty officer. He wrote two messages, put them in two bottles, and dropped them into the ocean.
Sometime that year, Gordon and Cindy Brevik found his message. And recently they finally found Herbst, reports the Pensacola News-Journal.
The Breviks were living in Palm Springs at the time time, and they had taken a boat out to dive in the Florida Keys. They found Herbst's bottle and his simple message:
"I am sending this off of the USS Coral Sea CV-43 Catapult One! We are currently on a world cruise deployment."
Not long after that, the Breviks moved to Mena, Arkansas, and for many years they pulled out that message-in-a-bottle as a curiosity to show Cindy Brevik's students. Eventually, they forgot about it, but recently, getting ready to move again, they rediscovered the bottle and the message.
This time, they decided to track Herbst down.
The original message had included his name and address, so the Breviks had a few clues as to how to find him. They found a likely candidate on Facebook and sent him a message: "Were you by any chance on the USS Coral Sea in 1983?"
After he threw those bottles of the ship back in 1983, Herbst had forgotten about them. The other message was found that same year, by a woman in Virginia Beach, who contacted him to let him know she'd found it. The other disappeared from his memory, until he heard from the Brevik this past Christmas.
"I couldn't believe they had held onto it for that long," he told the News-Journal.