How Post-Revolutionary France Grew Obsessed With Gardens and Gadgets
As park and garden space expanded, middle-class fleuristes needed shears, watering cans, and umbrellas topped with pruning shears.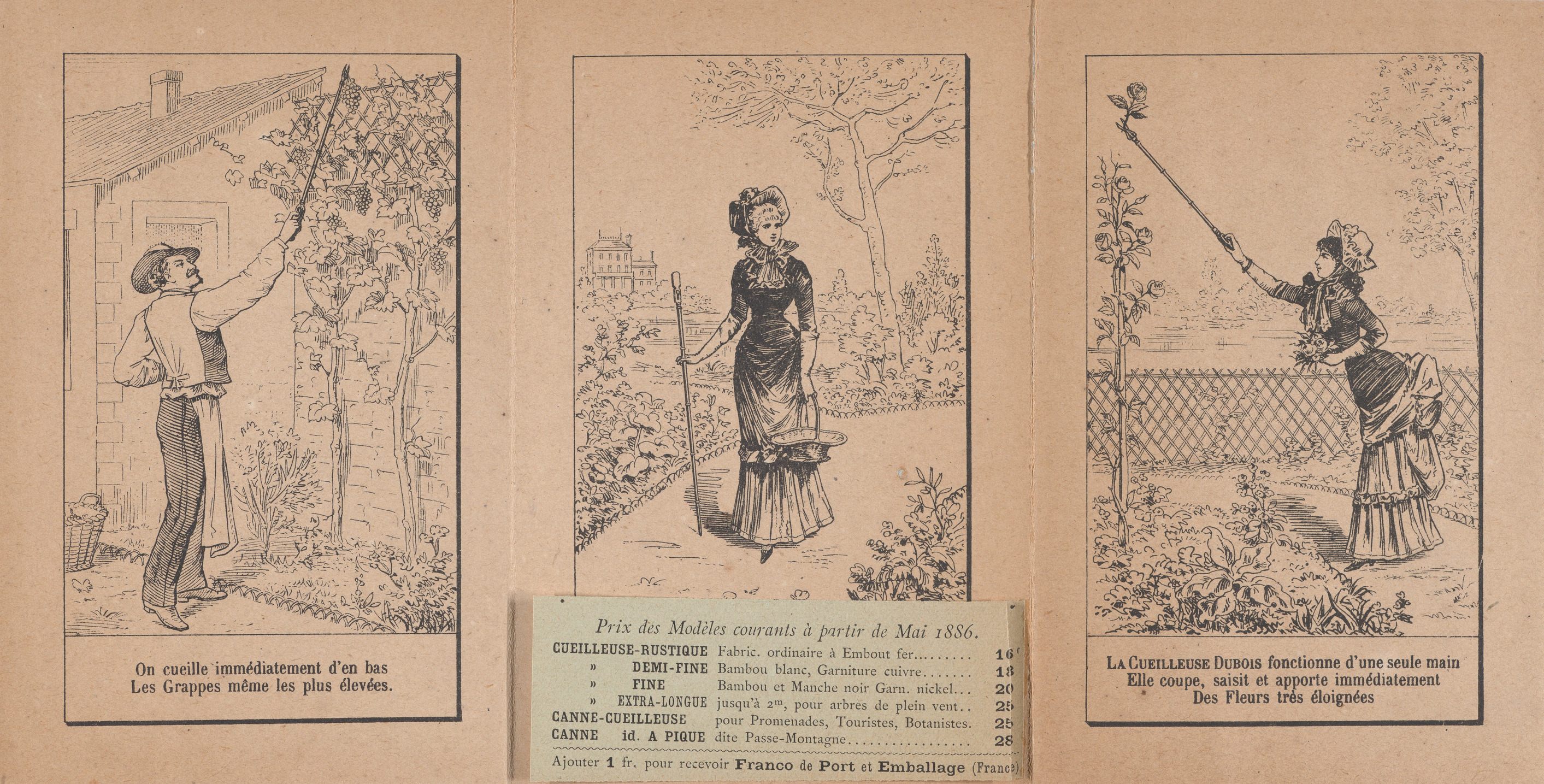 A middle-class woman tending her garden in 19th-century Paris had a lot working against her. Heavy, swirling skirts could catch on her ankles or, at the very least, drag in the dirt. Gloves might offer some protection from thorns, but they also made it easy to fumble pruning.
It certainly wouldn't do to forgo the flowers. "Gardening had become all the craze for the middle class, bourgeois" residents, says Susan Alyson Stein, a curator of 19th-century European painting at the Metropolitan Museum of Art, and organizer of the new exhibition, Public Parks, Private Gardens: Paris to Provence. In addition to canvases by Van Gogh, Matisse, and other painters enamored of flowers, the show tracks the social and political roots of the broader cultural obsession with gardening. "Maybe in the past, people didn't think to spend whatever small amount of money they had to buy a flowerpot for the windowsill or set aside a piece of land to grow pretty flowers," Stein says, but by the middle of the century, "that becomes more of the mindset."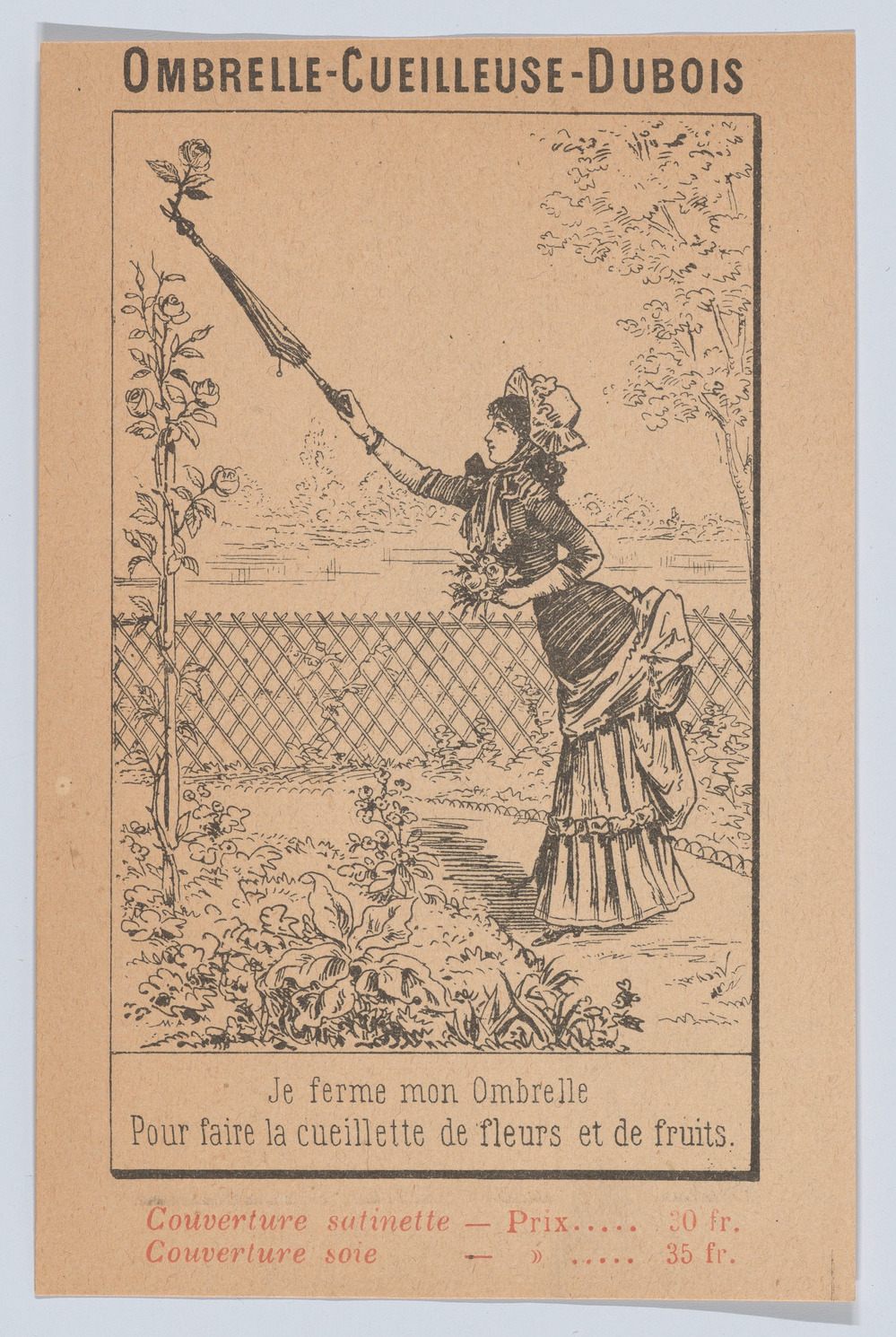 So gardeners in billowing dresses and slippery gloves reached for contraptions such as the Dubois Parasol Pruner. Mechanically, it was straightforward. "I close my umbrella to pick flowers and fruit," reads an 1886 advertisement. The umbrella's handle was an elegant extension for one's reach—a dainty, fin de siècle version of the claw you might use to nab a roll of toilet paper perched high on a grocery shelf. A little pair of shears, affixed to the top of a silk or satin sunshade, could be used to snip anything the gardener's hands couldn't quite get to. Without straying from the path, where her shoes and hems were relatively safe, she could build her bouquet.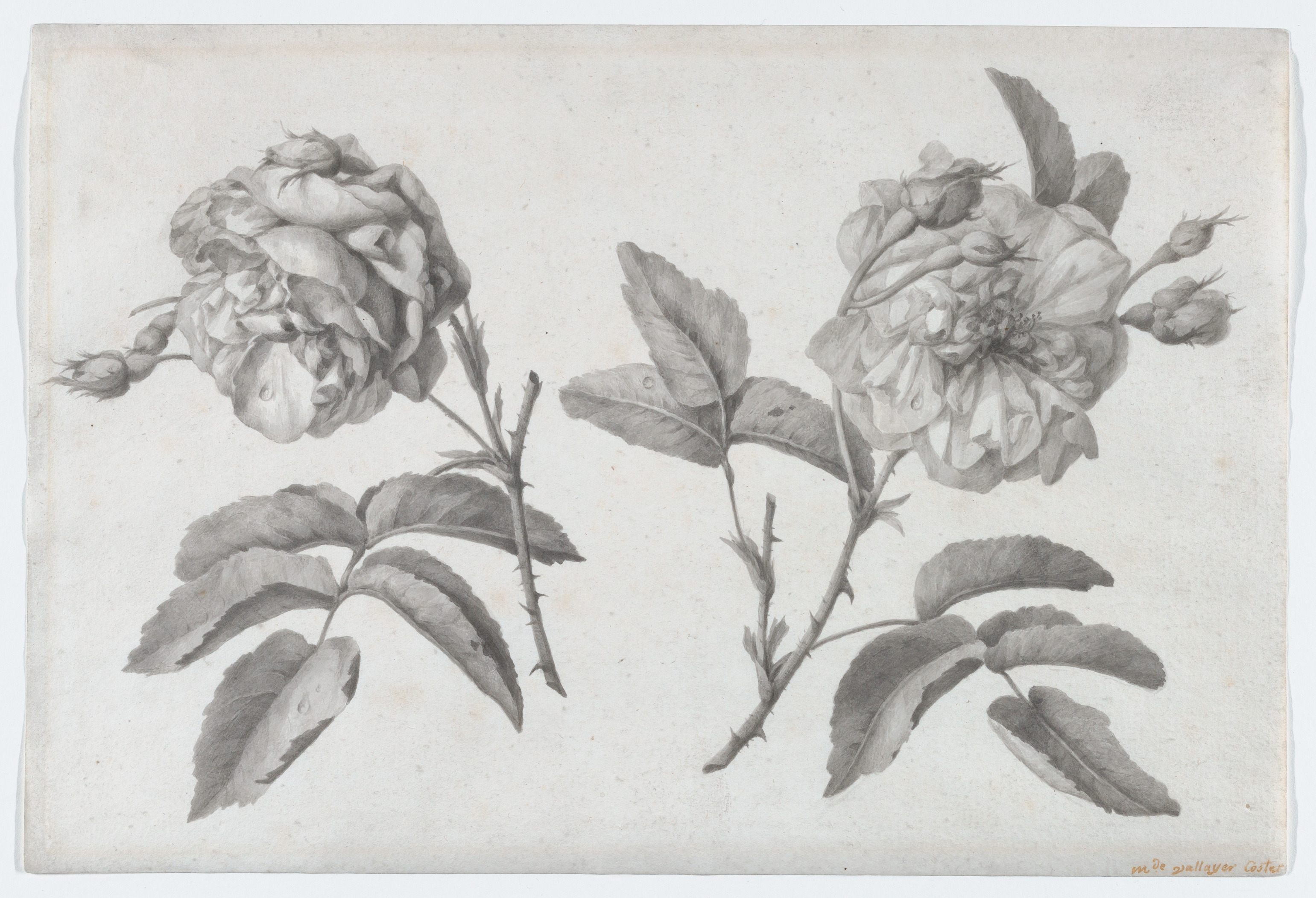 ---
Floriculture wasn't new to France. The 17th century had given rise to the fleuriste, defined by one contemporary dictionary as "one who is curious about rare flowers, or those who traffic in them." Cultivating or collecting blooms was proof of one's sense of curiosity and taste, traits that were highly valued among the upper crust, according to historian Elizabeth Hyde. (This fascination and the repute it brought could be doubled for especially resplendent blossoms, such as anemones, irises, and ranunculi, that fed the national appetite for the exotic.) "Flowers, like medals, coins, books, specimens (preferably oddities) of natural history, and paintings, were collected by individuals who fashioned themselves as learned," Hyde writes. But such a collection only served as a membership card if others could see it. For this reason, some gardeners catalogued their prized blooms—often in Latin—commissioned engravings, or wrote manuals.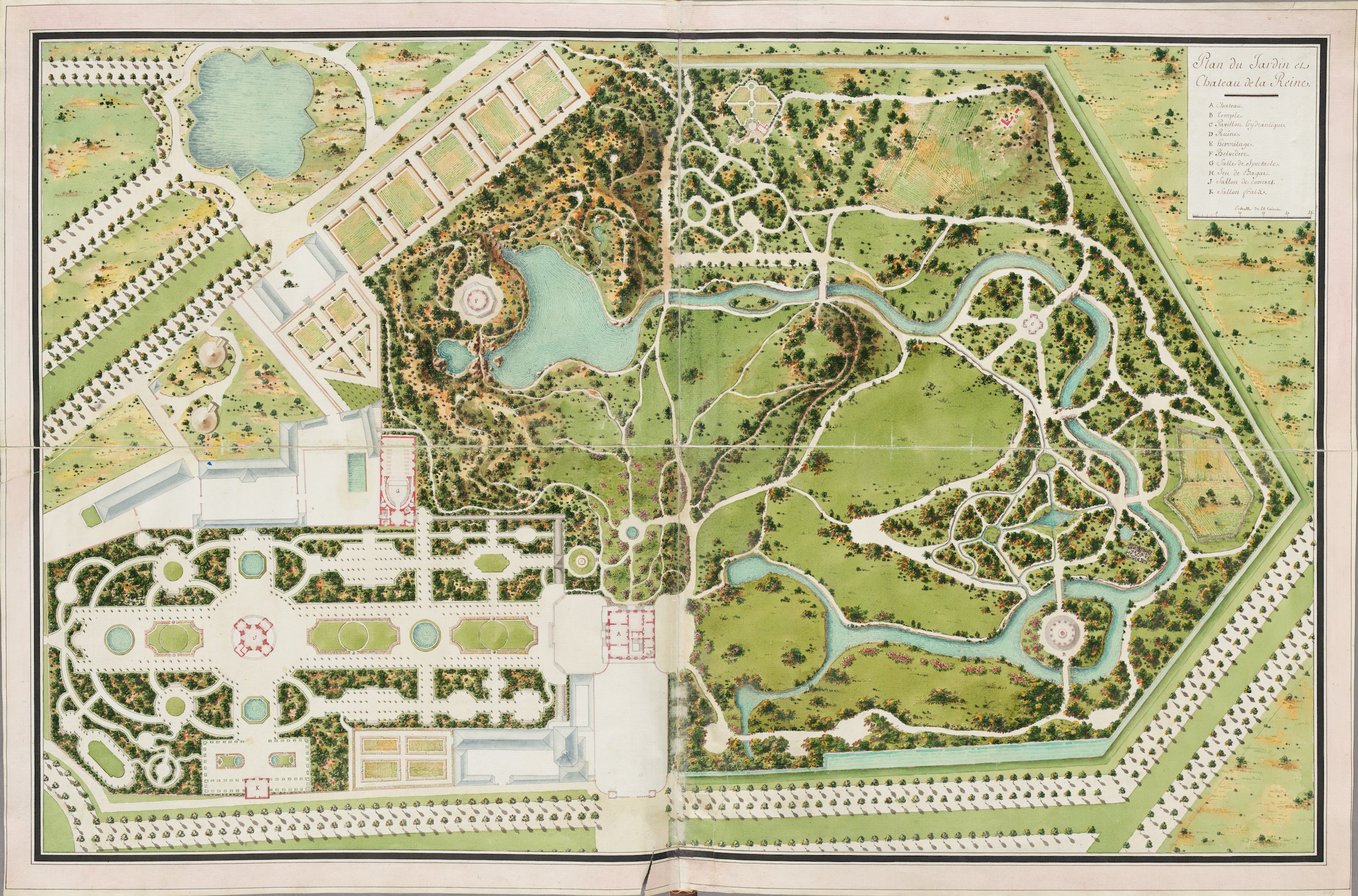 Formal gardens such as on the palace grounds of Versailles, were grand, vast, and usually off-limits to the public. Then the French Revolution changed the way that people related to green spaces and the flowers that sprouted there.
Land that had previously been inaccessible to all but the elite of the elite reopened as leafy retreats for the masses. Under Georges-Eugène Haussmann's city planning efforts, some pastoral parcels were divvied up, and others were planted. Paris's green spaces grew from 47 acres to 4,500, and hundreds of thousands of newly planted trees took root. By the middle of the 19th century, artists were flocking to paint their landscapes and the people ambling in the scattered sunlight. Claude Monet and Gustave Caillebotte spent many an afternoon at their easels in Parc Monceau, and Claude Monet, Édouard Manet, and Auguste Renoir once converged in Monet's garden at Giverny to paint among his famous water lilies.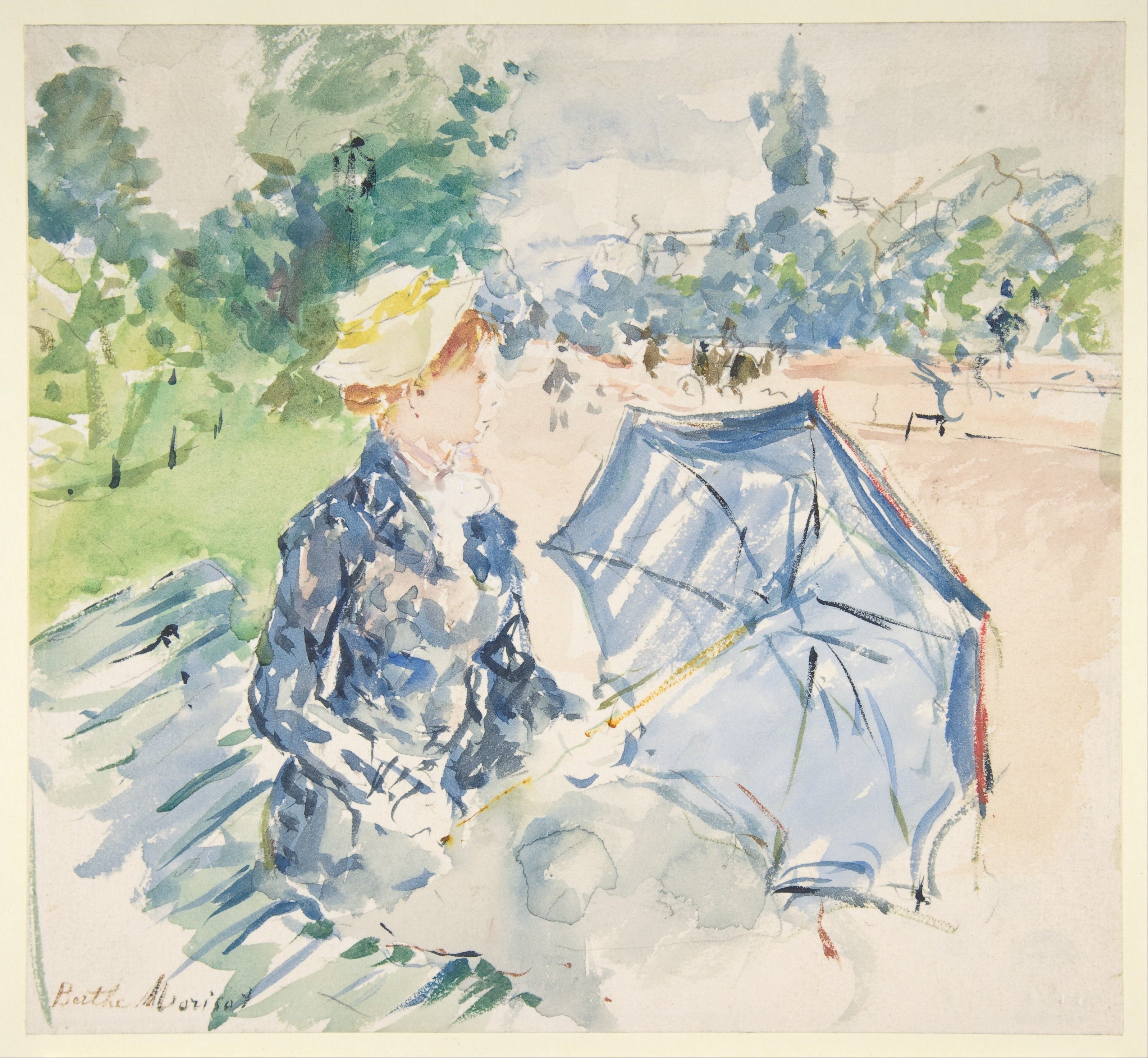 Among the middle class, a mania for blossoms and leaves was growing. "In no other era," one journalist observed at the time, "have flowers and plants been so widely appreciated; they preside at all our ceremonies, take part in all our festivities; their use has increased a hundredfold in 20 years."
Seed catalogs, flower markets, and "a steady rollout of all kinds of new magazines, activities, [and] lectures really catered to this great interest on the part of Parisians to plant their own gardens," Stein says. Families indulged the horticultural itch to different degrees, according to their means. Some focused on small window boxes, or planted a few beds near the door, so that the blooms' smell would tangle in the breeze. Others sprung for large greenhouses. Gardeners bought watering cans, shears, and sheds' worth of other tools to support their hobby.
Some critics chided the enthusiasts for taking things too far, or for being dabblers who hadn't thought things through. In his series of lithographs satirizing the overblown romance of country life, Honoré Daumier poked fun at the figure of a disheveled man glowering next to beds of drooping flowers as he mopped sweat from his brow. "I thought it would be more fun than this to water flowers during a heatwave," it reads in French. The gardeners' rosy view may have wilted, at times, but at least they had fancy, oddball parasols to give them a hand.