Gävle Goat Copycat Goes Up In Iceland
Everyone's favorite doomed goat has gone international.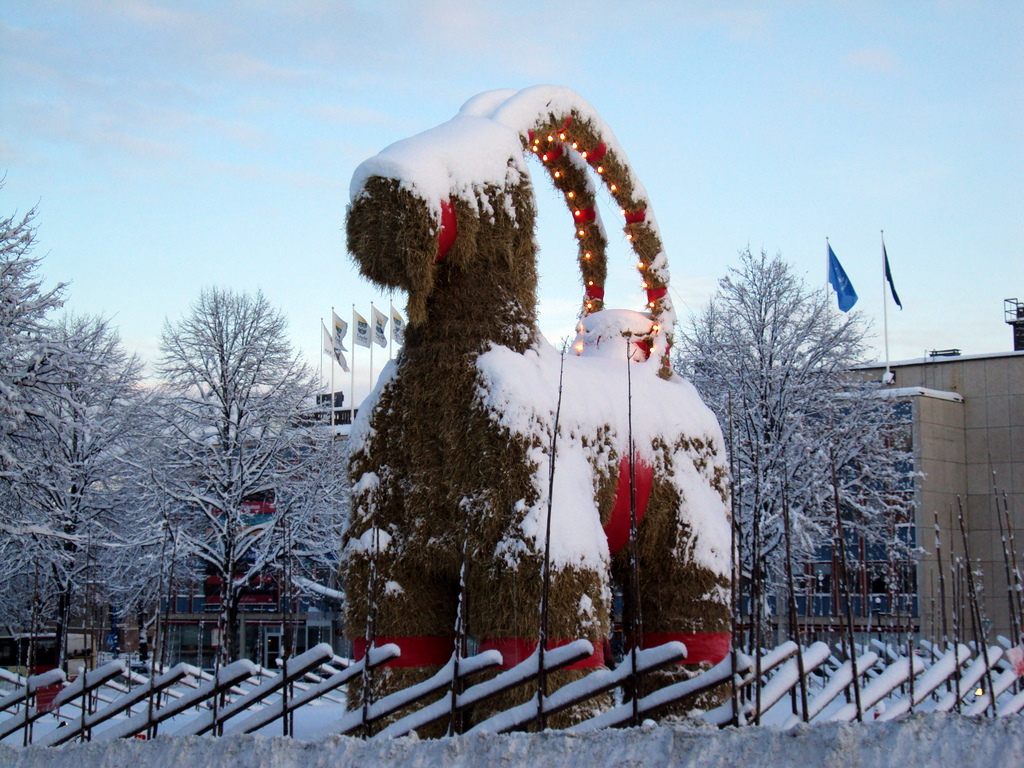 The Gävle Goat is one of the most doomed goats of all time. Every year since 1966, the residents of Gävle, Sweden have built an enormous straw goat in the town square. And almost every year since 1966, terrible things have happened to this goat. It has been hit by a rogue Volvo (1976). It has been sniped by fireworks (1997). It has burned down fully 25 times.
There are only two logical responses to the Gävle Goat phenomenon, (a) start an office betting pool based on how long it will take to get torched this year and, (b) spread this inspiring tradition far and wide. In this spirit, Iceland now has its own giant, flammable goat, called the Jólageit or "Christmas Goat," which makes its home outside of an IKEA in Garðabær.
The Jólageit has arisen annually since 2008 and, as the Reykjavik Grapevine reports, has proven no hardier than its Swedish cousin. In 2010 and 2012, it was burned down. In 2011 and 2013, it was blown over by wind gusts. Last year, it self-immolated when the Christmas lights embedded in its straw shorted out.
The real Gävle Goat doesn't go up until November 27th—so if any holiday arsonists out there feel in need of a trial run, you know where to go.
Every day, we track down a fleeting wonder—something amazing that's only happening right now. Have a tip for us? Tell us about it! Send your temporary miracles to cara@atlasobscura.com.