11 Cocktails From Around the World That You Can Make at Home
You can't travel, but you could probably use a drink.
Maybe you were supposed to go to New Orleans this summer to see what Nicolas Cage's pyramid tomb was all about. Perhaps it was Kenya to visit a mansion for giraffes. Or else it was Myanmar to see the island that inspired Neverland. We may not get to travel the world this summer as planned, but that doesn't mean we can't drink like it.
Dust off the cocktail shaker, push aside the regulars at the front of your liquor cabinet, and dive into a world of beverages beyond your go-to nightcaps. From Philadelphia social clubs to the meat stalls of Addis Ababa, the drinks on this list tell stories that can transport you. For the most part, they can be made with ingredients you already have or can pick up on your next grocery-store run, as well. There's a frosty, accidental Oklahoma cocktail, a Mexican brew made from up-cycled pineapple peels, and a Slovakian Christmastime favorite that unironically includes bacon.
The flights are canceled and the bars are closed. Belly up to your counter, make a drink, and get yourself out there.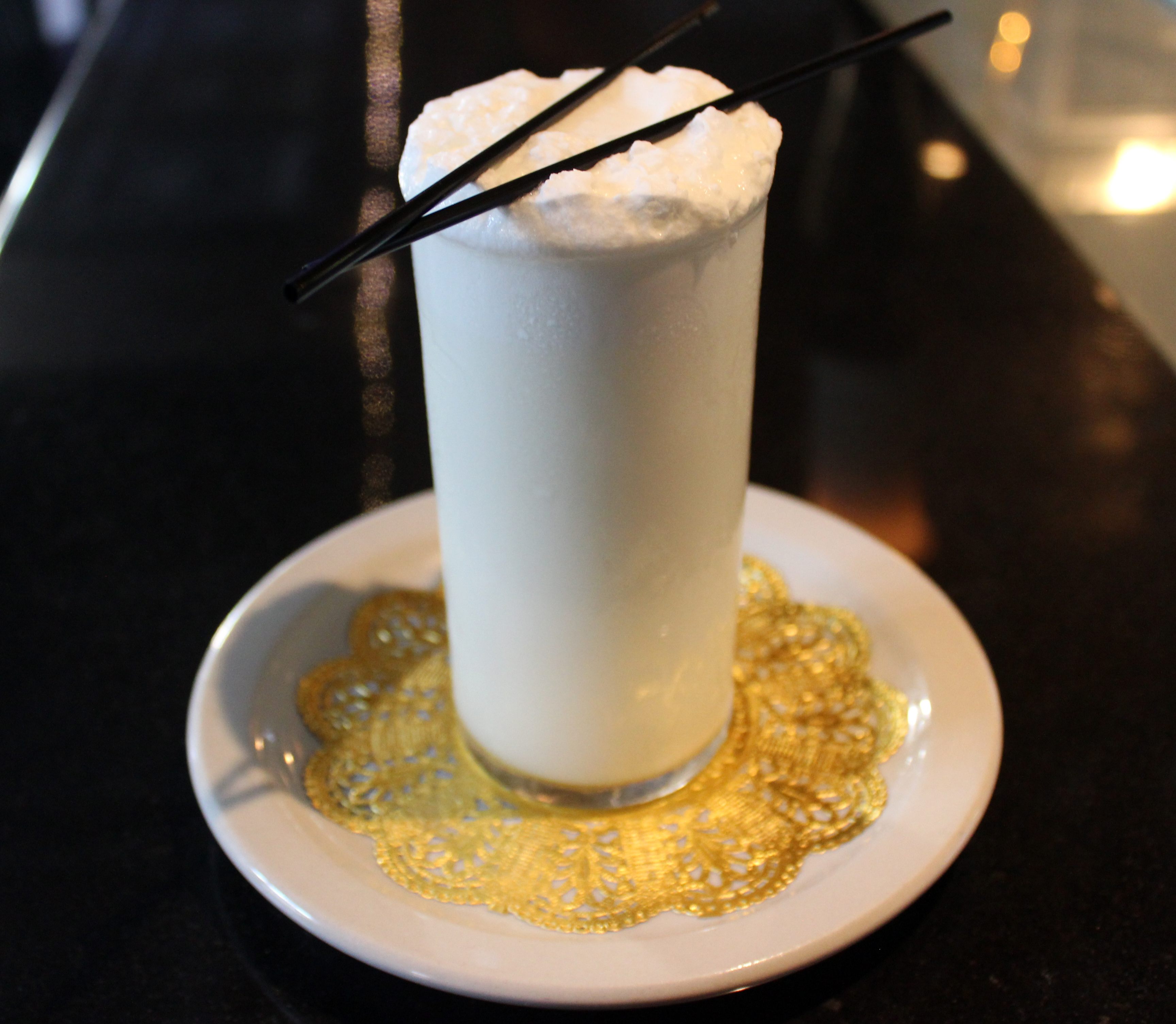 New Orleans, LA
If you want to make Henry Ramos, the Father of the Gin Fizz, happy, you'll shake his prized, century-old variation for a full 12 minutes, until the gin, dairy, and citrus conspire to betray a sip that is as frothy as it is floral. Most experts today insist five minutes is sufficient.
However long Ramos's designated "Shaker Boys" spent on each drink, you wouldn't have wanted a seat at the bar during 1915 Mardi Gras, when 35 of them shook feverishly from day to night at his nightclub, The Stag Cafe, and still failed to keep up with demand.
If you've got some gin in your cabinet and time on your hands, you too can party like it's 1915. Toss 2 ounces of gin, ½ ounce of heavy cream, ½ ounce each of lemon juice and lime juice, ¾ ounce of simple syrup, ½ teaspoon of orange flower water, and an egg white into a shaker, and shake anywhere from 5 to 12 minutes. Add ice and shake again to get the now-silky concoction cold. Serve with a splash of club soda.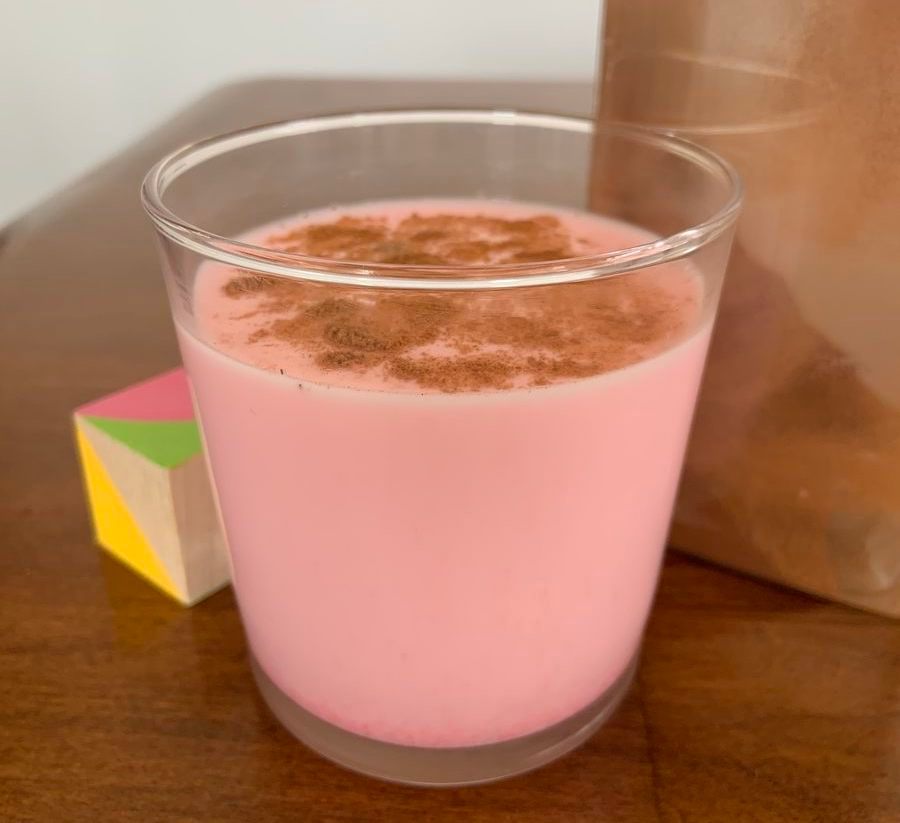 Barcelona, Spain
You may think college students and the military go together about as well as gin and milk, but this century-old Spanish cocktail is here to show you they can coexist—and you don't need to milk a panther to make one yourself.
Panther Milk, or Leche de Pantera, was created by an elite Spanish military unit in the 1920s as a cocktail that could be mobilized quickly and easily. Calling for a simple mix of gin, condensed milk, and water, the drink helped keep drab, far-flung dispatches a bit more colorful.
The drink fell into obscurity by the middle of the 1900s, but was revived in 1975 when a veteran of Spain's military opened a Barcelona bar selling the long-lost Panther Milk. A competing bar caught wind of the fad and added a touch of grenadine for color, birthing the drink's signature pink. It was overwhelming demand from nearby college students that eventually put the cocktail back on the map.
Whether you're pro-military, pro-pink, or pro-actively looking for a new way to drink gin, you can make Panther Milk at home, with this recipe adapted from Steve the Bartender: Combine 1 ounce of gin, 1 ounce of white rum, 1 ounce of condensed milk, 5 ounces of milk, and a teaspoon of grenadine for that splash of pink color. Shake well with ice, strain into a glass, and sprinkle with cinnamon.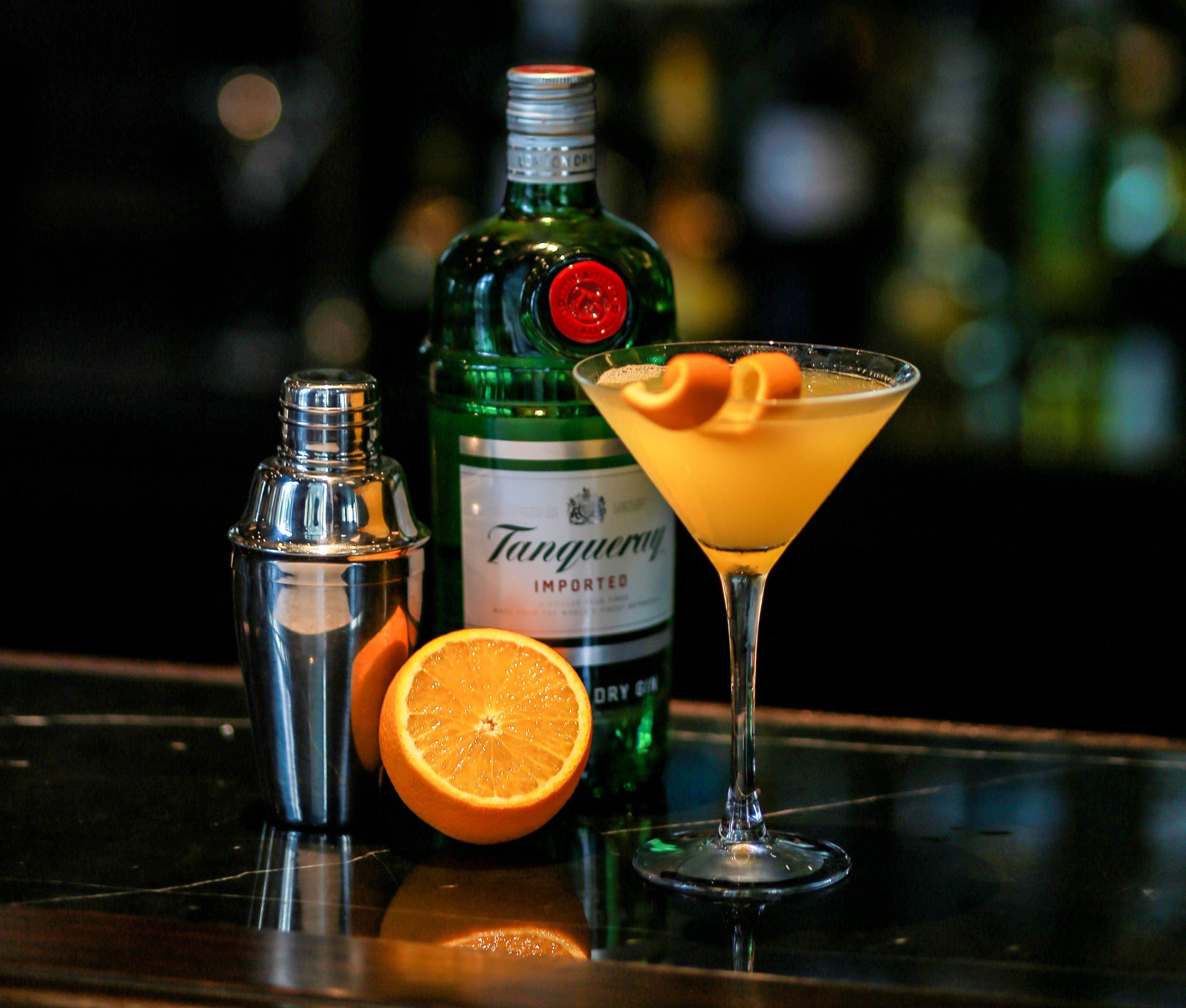 Yangon, Myanmar
Perhaps the only enduring positive outcome of 124 years of British rule in Myanmar (previously known as Burma) was this cocktail. The bitter, citrusy gin drink sent refreshing chills down the sweaty napes of many military officers sweltering in the Pegu Club, an expansive, Victorian-style gentleman's club on the outskirts of Yangon that could have been called a sore thumb if it were remotely as useful.
As the British empire receded, the drink became popular throughout the world, or at least the world's cocktail bars. The sun now sets on England; this cocktail, less so. Mix 2 ounces of gin, ¾ ounce of orange liqueur, ½ ounce of lime juice, and 2 dashes of Angostura bitters in a shaker with ice and shake well. Strain into a chilled cocktail glass and serve with a lime peel.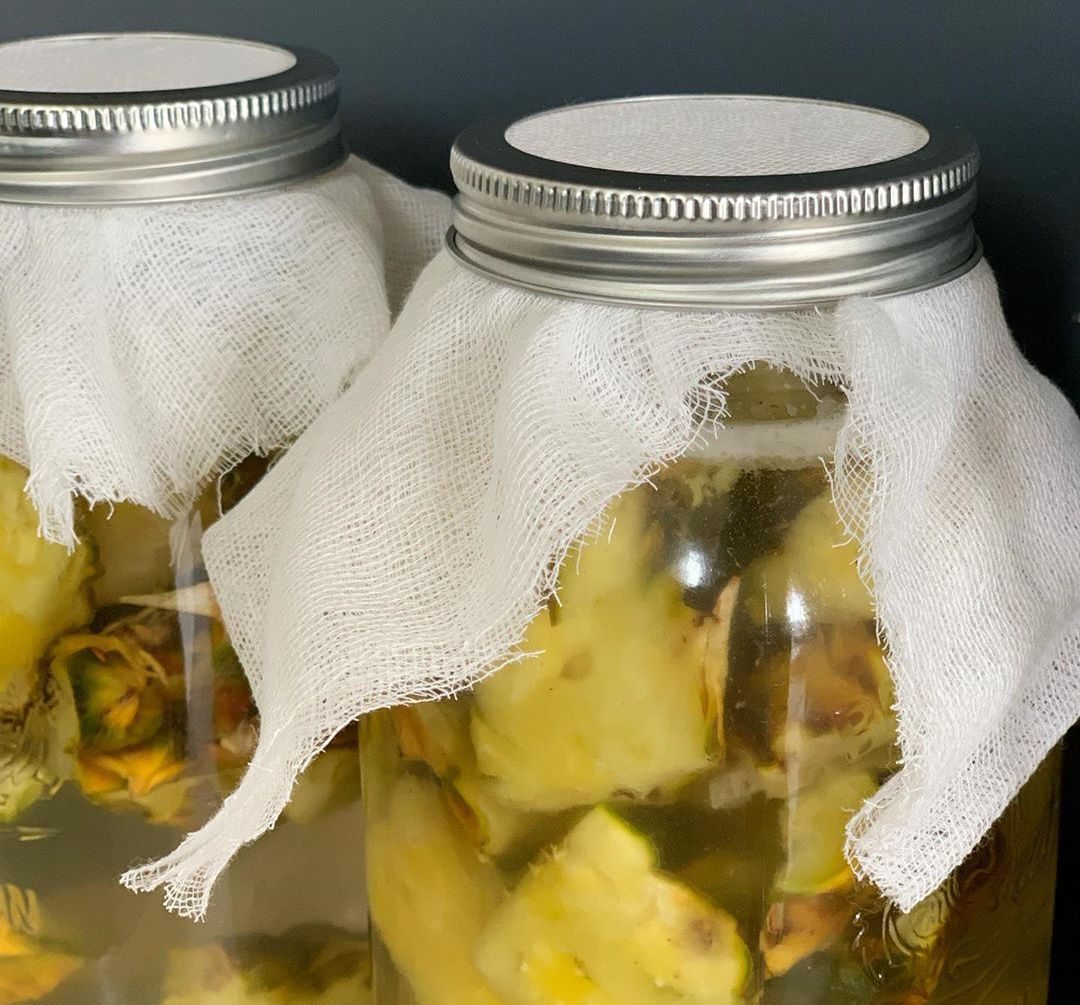 Mexico
When it comes to the origins of the fermented, mildly alcoholic pineapple beverage known as tepache, culinary historians are split. Some believe Aztecs were experimenting with the process long before Spanish conquest; others believe it came from conquistadors' attempts to make New World cider with pineapples. Whoever started it, the fruity, effervescent drink is now a staple of the Mexican street-food scene.
There's more than one way to carry out the centuries-old process, and more than one way to cause an explosion if you do it improperly as well. Start by dissolving a cup of brown sugar in two quarts of warm water. Add the peels and core from a ripe pineapple along with a stick of cinnamon and three cloves to a pitcher. Pour the sugar water into the pitcher, cover it with a cloth, and set it aside for 24 hours, or until a layer of foam has collected along the surface of the water (do not leave the mixture to ferment in a closed container or bottle—it could explode). Strain the mixture and add sugar to taste. Drink with ice.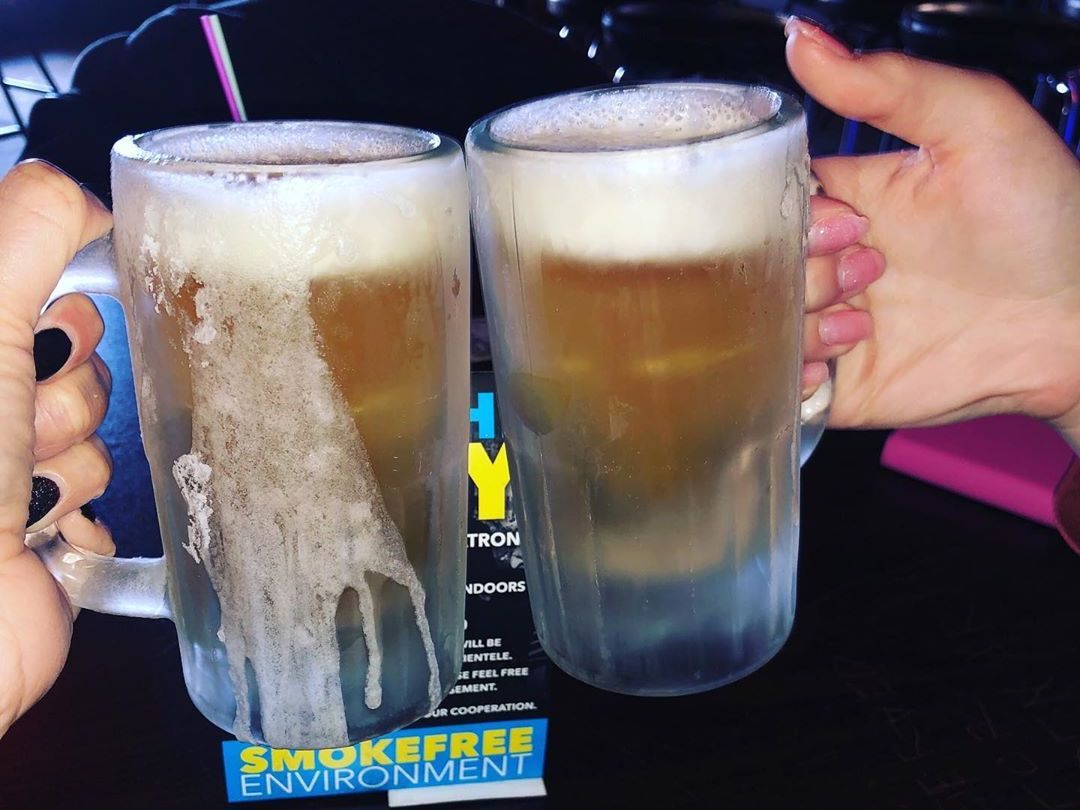 Oklahoma City, OK
The first rendition of this frosty, citrusy, almondy "beer-tail" was an accident. The millions made afterward were not.
Edna Scott, the namesake proprietor of Edna's Bar in Oklahoma City, Oklahoma, was trying to make a separate drink altogether when she stumbled across this summertime elixir in the late 1990s; the state of Oklahoma couldn't be happier that she failed. "The Lunchbox" is now made throughout the South and has even spawned regional varieties.
To make the original cocktail, place a shot-glass full of amaretto inside a frosted beer mug, fill the mug three-quarters of the way with Coors Light (or any light beer you have on hand), and top it off with orange juice. As Edna's daughter has said, the drink has "a little bit of everything you need," assuming food and shelter are already in place.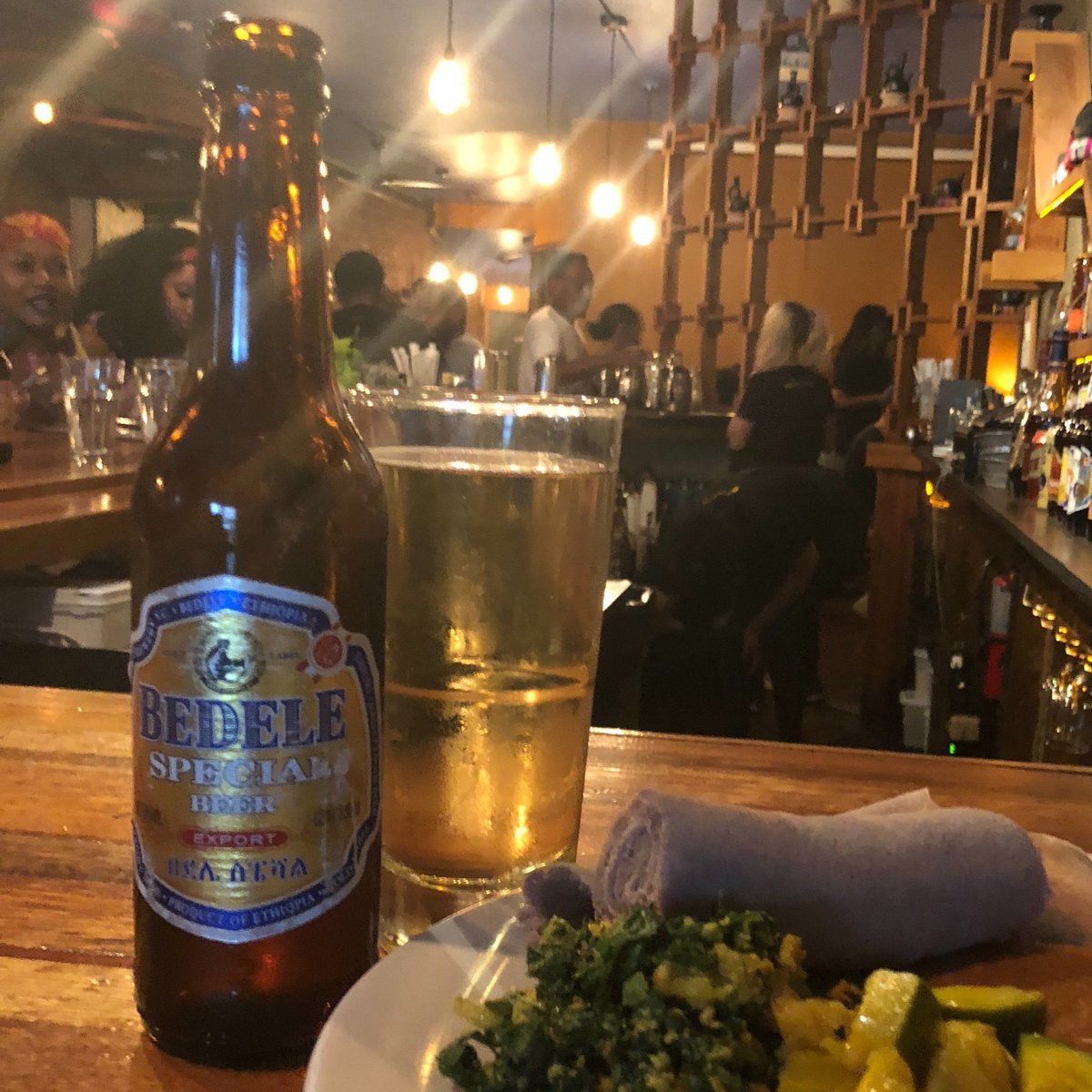 Addis Ababa, Ethiopia
If you ask 10 people in Addis Ababa how to make Turbo, you'll get 10 different answers, and technically they'll all be correct. That's because rather than a recipe-based cocktail, the drink is more of a loose tradition, born among the casual, plastic-table eateries abutting the capital city's many butcher-houses. If you're drinking a light, sweet, boozy beverage with smoky grilled meat, you've got the right idea.
While there are countless variations, most involve a mixture of beer, wine, and soda. It may not be groundbreaking, but it does speak to a distinctly Ethiopian approach to gastronomy known as spris, Amharic for "mix." Ask for a spris in a cafe, you'll get half coffee, half tea. Ask for it in a juice bar, you'll get a blend of the day's fresh fruit. As for the butcher-house special, equal parts amber beer, white wine, and Sprite should do the trick.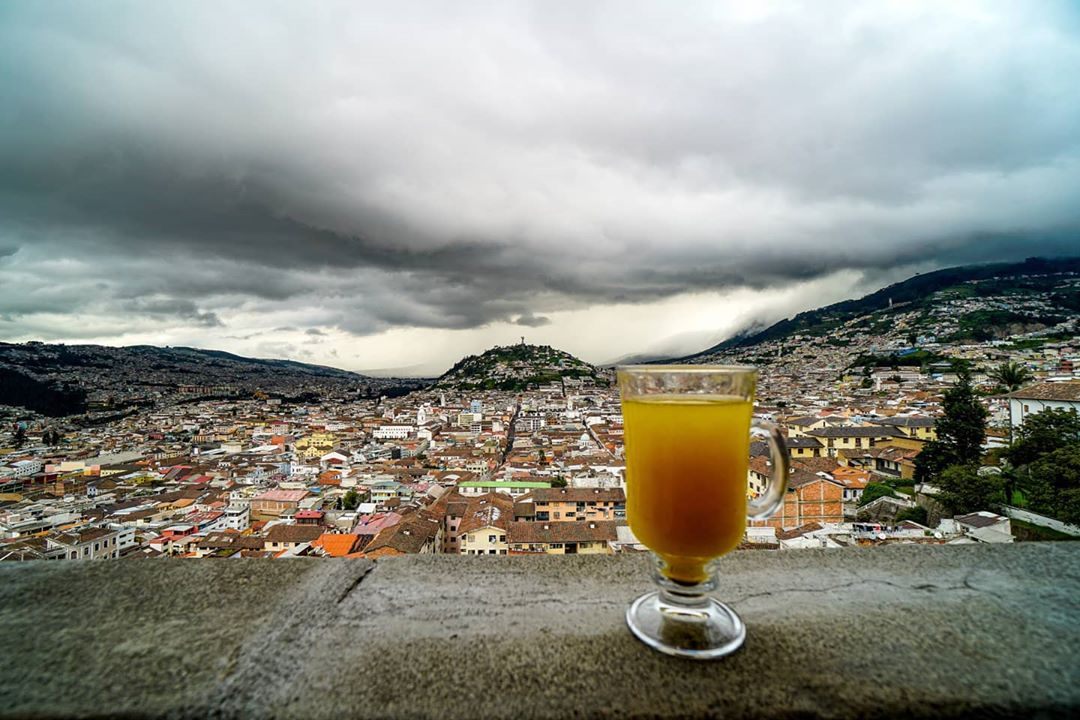 Andean Highlands
If anise-kissed cocktails are your thing, canelazo will be right up your alley. If it's not your thing, there are enough other spicy, sweet flavors going on in this South American cocktail to keep you distracted. For those who've spent winters in the Andean highlands, however, none of this should be news.
Canelazo, from the Spanish canela, or "cinnamon," is a popular holiday beverage along the west coast of South America where cinnamon trees are cultivated, though it's most popular in the Ecuadorian capital of Quito (the highest capital city in the world). With such a broad range of influence, recipes vary, but the drink generally marries warm spices, citrus, and unrefined sugar in a pot of hot water alongside the cane-based, licorice-adjacent aguardiente for a cozy sip on long, breathless Andean nights.
Whether or not you have access to aguardiente, you can bring the flavor of navidad home by following these steps, adapted from a recipe by The Spruce Eats: Add 1⅓ cups of brown sugar, a juiced lime, 1 teaspoon of whole cloves, 5 cinnamon sticks, and a pinch of salt to 3 cups of boiling water, then simmer for about 7 minutes. Remove the pot from heat and add ½ cup of orange juice and 4 ounces of aguardiente or rum. Strain and serve while it's still hot.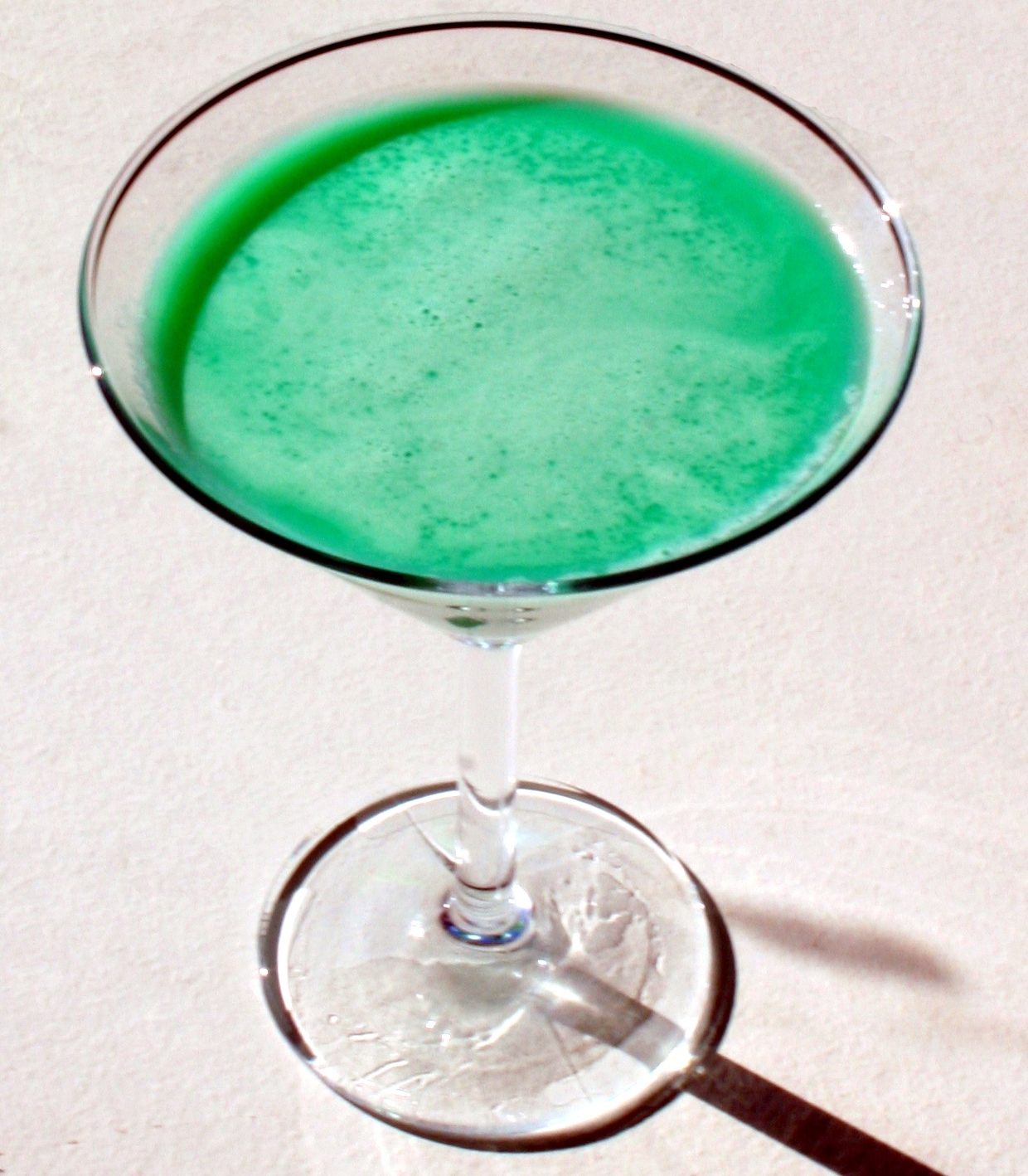 New Orleans, LA
Despite its conspicuous hue, the history of this drink is mostly shrouded in mystery. It popped its tiny green head into existence for a cocktail competition in New York City in 1919, where it debuted as a simple, creamy, mashup of chocolate and mint. While it somehow lost the competition, the drink returned to New Orleans, the home of its inventor, and amassed a local following as it was served clandestinely throughout Prohibition. Ironically, the drink came to inspire the flavor of many sweets for kids, from pies and ice cream to cookies.
Part of what made the drink so Prohibition-friendly (or averse, depending on your approach to federal crime) was its simplicity: equal parts crème de cacao, crème de menthe, and heavy cream, shaken with ice and served in a martini glass. To sip like a true speakeasy patron, drink it out of a mug and don't tell your roommates.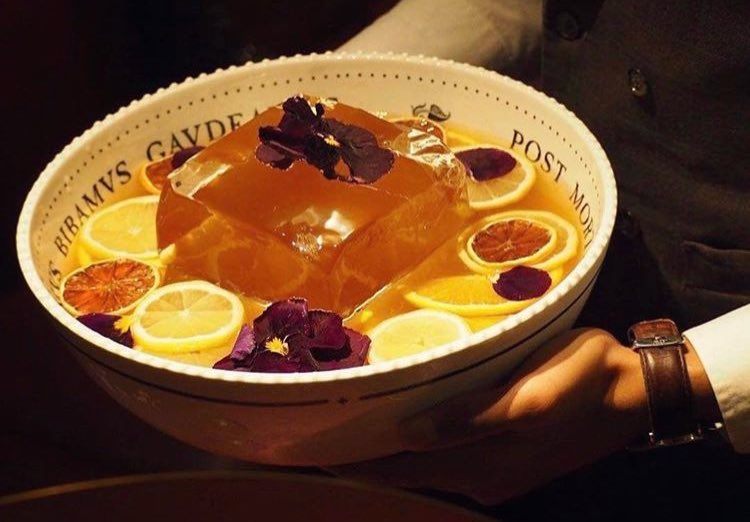 Philadelphia, PA
Before the Civil War, before the Constitution, before George Washington was fully potty-trained, a sovereign state was declared in modern-day Philadelphia. This state had "citizens," all of them fishermen, and these proud anglers invented a drink so strong, it allegedly put more than a few historical figures under the table.
In 1732, the Schuylkill Fishing Company, otherwise known as the State in Schuylkill, signed a treaty with the indigenous Lenni-Lenape tribe, securing land and fishing rights along the banks of the Schuylkill River, inaugurating what is today the oldest social club in the English-speaking world. They still perform 18th-century fish-tossing rituals and offer a pre-meal toast to George Washington, an honorary member who was said—as a fully potty-trained adult—to be quite fond of the club's Fish House Punch.
The punch is neither for the impatient, the intolerant, nor for the ill-provisioned liquor cabinet. If you've got a well-stocked bar, follow these instructions, adapted from Food & Wine's recipe: Mix ¾ ounce each of dark rum, cognac, and peach brandy, as well as ½ ounce of simple syrup, ¼ ounce of lime juice, and ½ ounce of lemon juice in a shaker with ice and shake well. Pour the drink into a tumbler, garnish with a maraschino cherry and a wedge of lime, and toast to G.W.
Dawa
Nairobi, Kenya
It was on a trip to Brazil that a Kenyan restaurateur came up with the idea for Carnivore, Nairobi's answer to the churrascarias of the Pampas region. Instead of beef, pork, and chicken, the restaurant grilled giraffe, wildebeest, and impala; in place of the caipirinha, the restaurant's long-time bartender, Simon Kivenge, alias "Dr. Dawa," claims to have invented the dawa, a bracing, sweet and sour, vodka-based cocktail.
While dawa means "health" in Swahili, there's no curative properties to speak of, outside of claims from Kivenge that the drink helped ready adventurous stomachs for large portions of grilled game meat. What can be said of the drink is that after the Kenyan government banned the sale and consumption of endangered species, the popular cocktail helped keep the restaurant in business. Nowadays, Kivenge moves from table to table with a cigarette-girl party tray, making dawas fresh to order while patrons dine on less-endangered entrees like crocodile, ostrich, and rabbit.
While you may not have any rare meats to pair it with, it's easy to make your own dawa at home. Muddle one quartered lime with a teaspoon of brown sugar in a tumbler before adding 2 ounces of vodka and a handful of ice. Dip the muddler in honey and muddle again until you've achieved a desired sweetness. You probably won't receive a surprise delivery of grilled ungulate, but it doesn't hurt to be ready.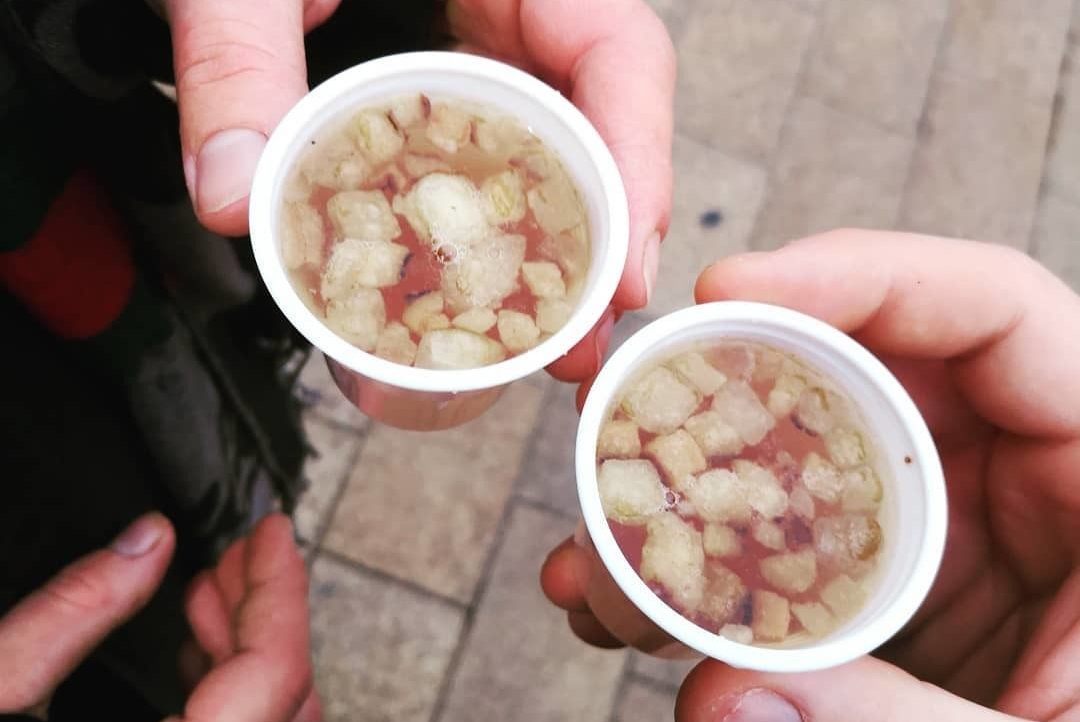 Slovakia
It might not be Christmas, but it's also not so hot that you can't experiment with this bacon-based Slovakian wintertime cocktail. You have the time, no one's watching, and what else are you doing with your plum brandy?
If anyone was going to incorporate pork into a cocktail, it was going to be the Slovaks: The majestic hog plays an outsize role in their national cuisine, and it's one of the few flavors that can tame the ubiquitous slivovitz, a plum-based brandy often clocking in at over 50 percent alcohol. The potent porcinity pairs perfectly alongside a dollop of rich honey, with the potential to warm Slovakian Christmases and late-spring quarantines alike.
The trick is to drink hriatô quickly before the bacon fat solidifies, so be ready to imbibe before you start the following process, adapted from a recipe by Bake Your Slovak Roots: After dicing two strips of bacon, fry them in a pan over medium heat with extra bacon lard, if you have any. Once they're crispy, add a tablespoon of honey. As soon as everything starts bubbling, remove the pan from heat and add a shot of whatever brandy you have (though plum is ideal). Return the pan to heat but don't let it boil. Stir the contents of the pan a bit and pour into a heat-safe mug, including as much of the bacon fat as you feel you need in these uncertain times.
Gastro Obscura covers the world's most wondrous food and drink.
Sign up for our email, delivered twice a week.