A Year Gardening the Grave of a Stranger
At Woodlands Cemetery in Philadelphia, green-thumbed volunteers participate in a unique program.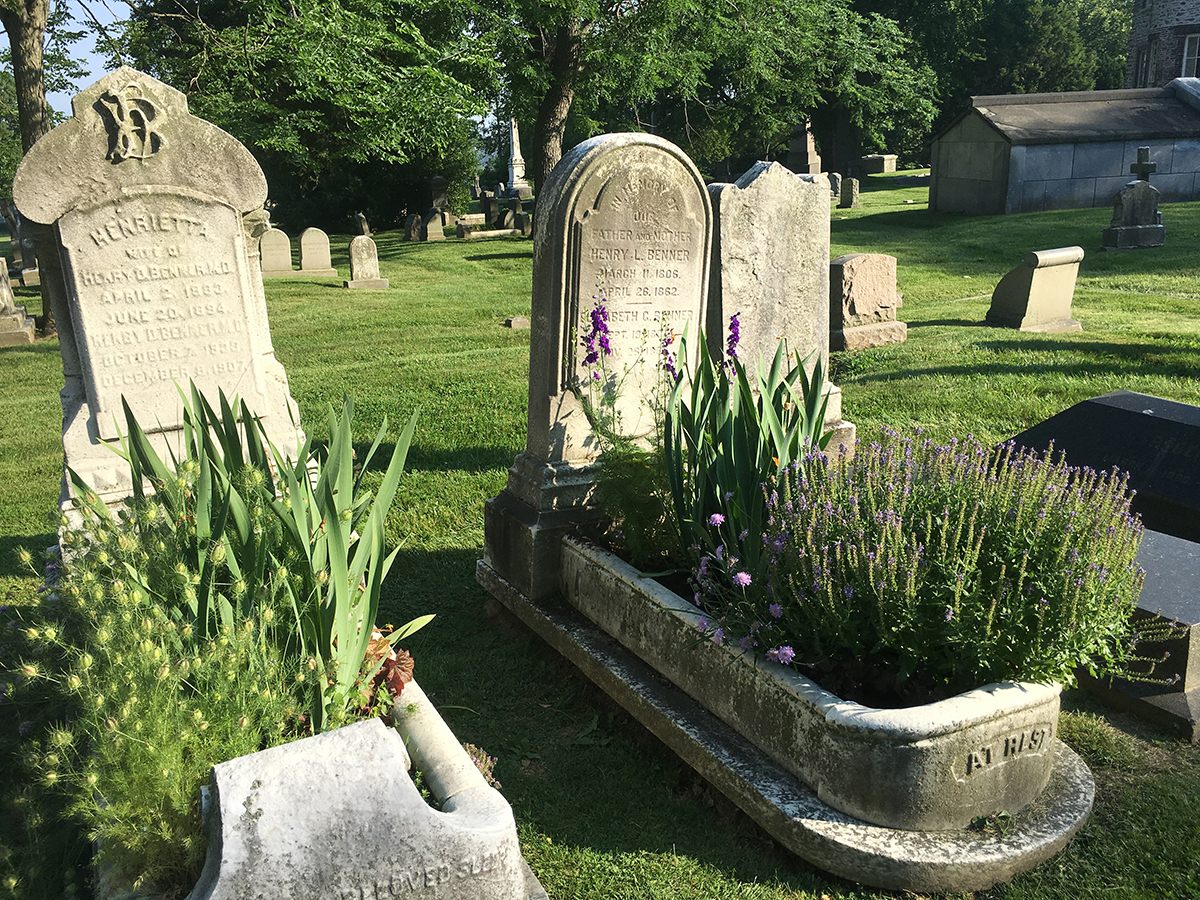 Angelina Jones filled up her jug with water from the pump and walked with Rocky, her dog, over to her graves.
Her family, the Keens, have massive, stone "cradle graves"—a fad back when they were buried, in the mid-19th century. Towering, stately headstones are attached to bathtub-like extensions. The Keens' graves are full of soil and all manner of flowers and greenery, which Jones sprinkled with water. She comes to the Woodlands Cemetery in Philadelphia regularly to tend to the Keens' graves, despite having no connection to them, familial or otherwise. She and her husband were randomly assigned the Keens when they became grave gardeners.
Originally a botanist's estate in the 18th century, the Woodlands was converted into a rural cemetery in the 1840s. People still get buried at the cemetery today, but less frequently than in its heyday 150 years ago. The grave gardener program here is only in its third year. Accepted gardeners—150 out of 250 applicants in 2017—are assigned a cradle grave or two to tend as if it were a dear relative's final resting place. It's a creative outlet for city dwellers who may not have space for a garden at home, and it brightens up the cemetery.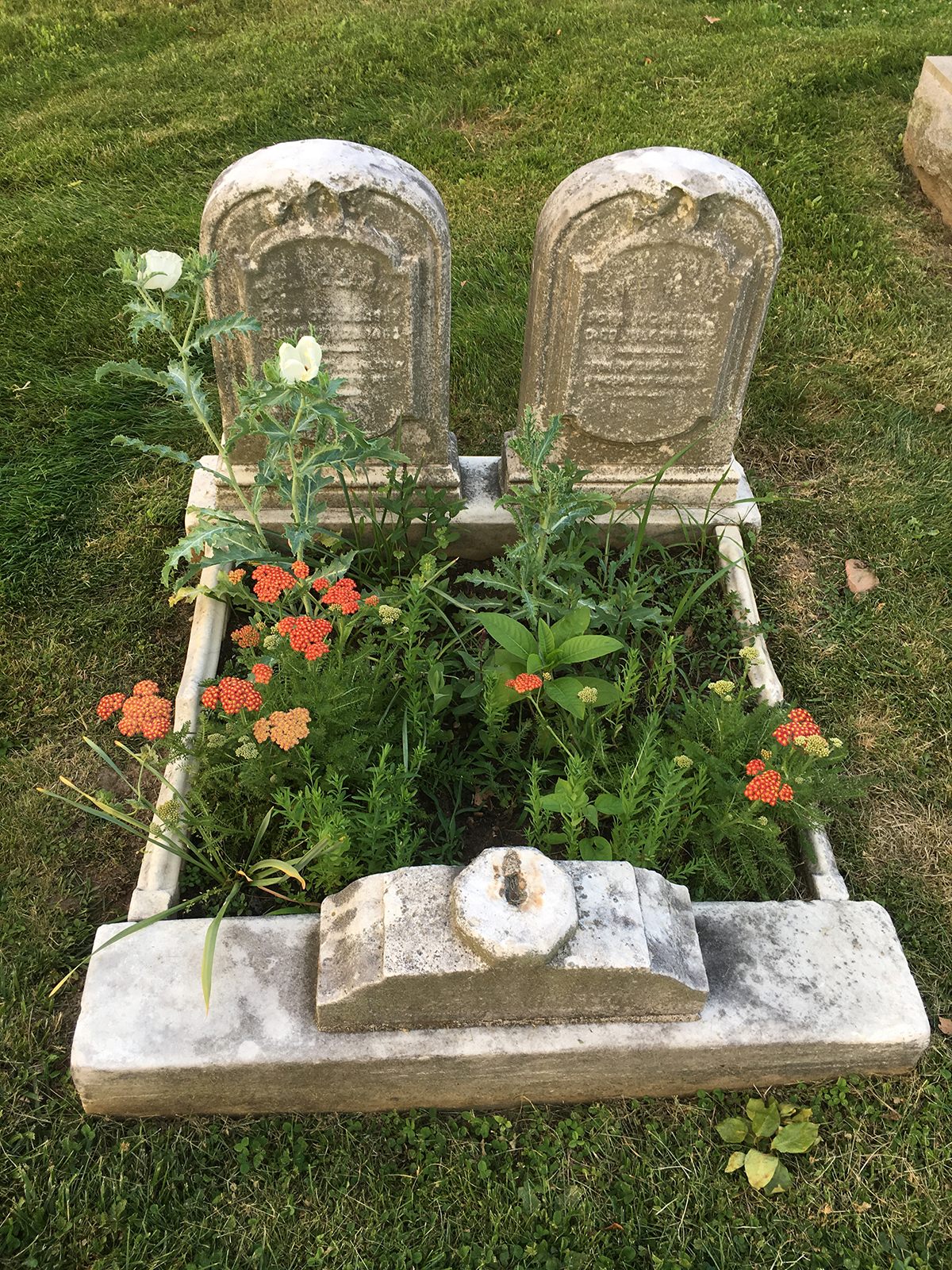 "There's two groups of people," said Jessica Baumert, the executive director of the cemetery. "There are the ones that think this is the coolest thing ever, like when you tell them you do this, and there's the ones that think it's the weirdest thing ever." Everyone who signs up automatically falls in the former camp, she says, so naturally they all become friends.
Accepted gardeners must attend workshops on novice gardening, the history of rural landscape cemeteries such as the Woodlands, and 19th-century plants. Last year they also started a workshop at the Historical Society of Pennsylvania so gardeners could find information about the people buried in the graves they were assigned.
"It really helps it fit into our interpretation, but it also makes gardeners feel more connected to the site and they end up being really good liaisons for us to the community," Baumert said.
Maya Arthur, a recent graduate of University of Pennsylvania, said she found a community among the other gardeners through the planting advice they gave one another in-person and on their Facebook group. Gardening her graves allowed her to escape the stressful atmosphere at college.
A common refrain from people who frequent the Woodlands is that if you walk far enough in among the trees and the tombs, you can't even hear the city.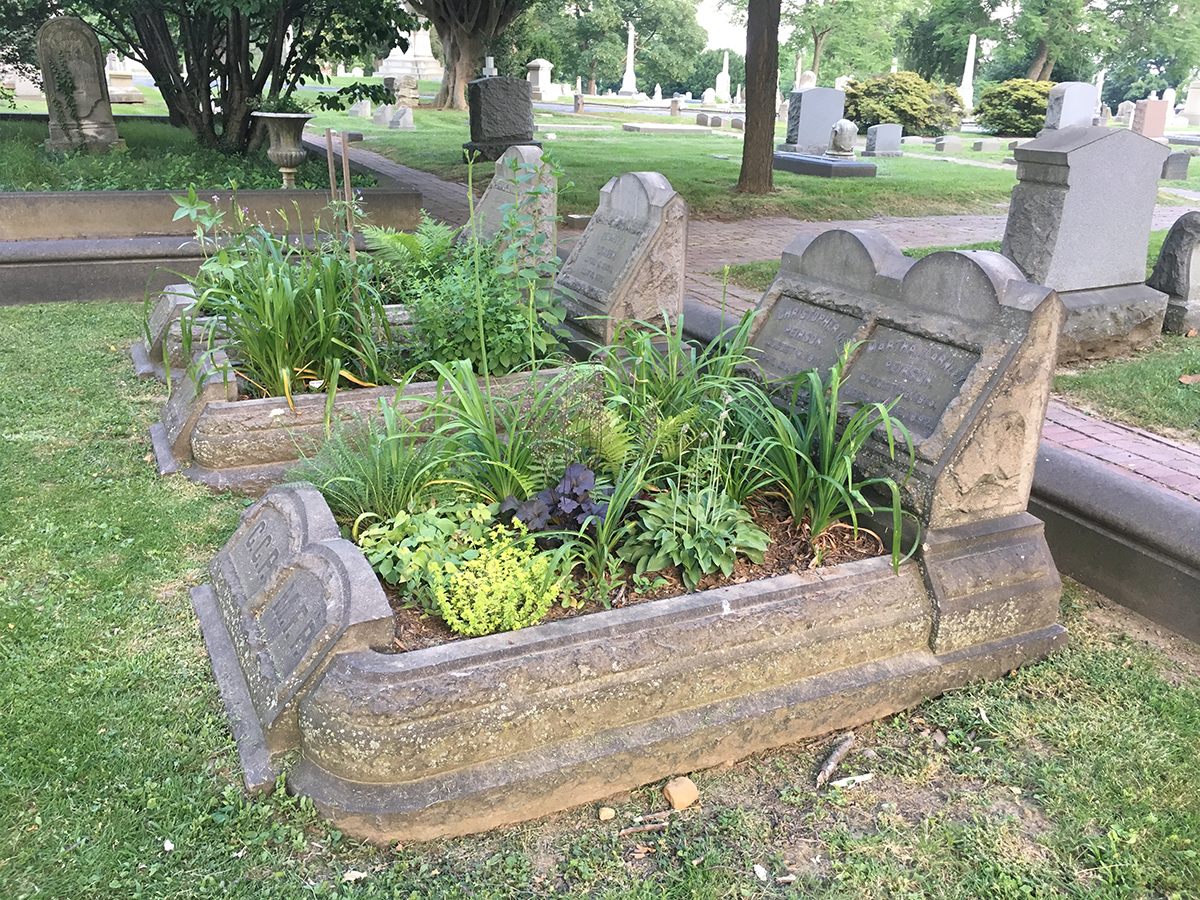 Arthur described gardening her graves as "really f**king weird and really nice," and hoped she has respected her residents, Harry and Elizabeth Straw, who are buried beside their five-year-old son, also named Harry. Back in April 2017, before school was over and she left for an internship in California (a friend who is also a grave gardener watered and maintained her graves while she was away), she had poppies and Johnny jump-ups sprouting in the cradle graves, and she had just planted some bee balm, snapdragons, and creeping phlox.
Many of the other graves have similar plants, and they aren't arbitrary choices. All of the plants in the graves are historically accurate, and come from a list that Baumert created.
For Elizabeth Womack, being limited to popular 19th-century flowers and plants was the most exciting part of becoming a grave gardener. She is a scholar of the Victorian era, and teaches at Penn State Brandywine.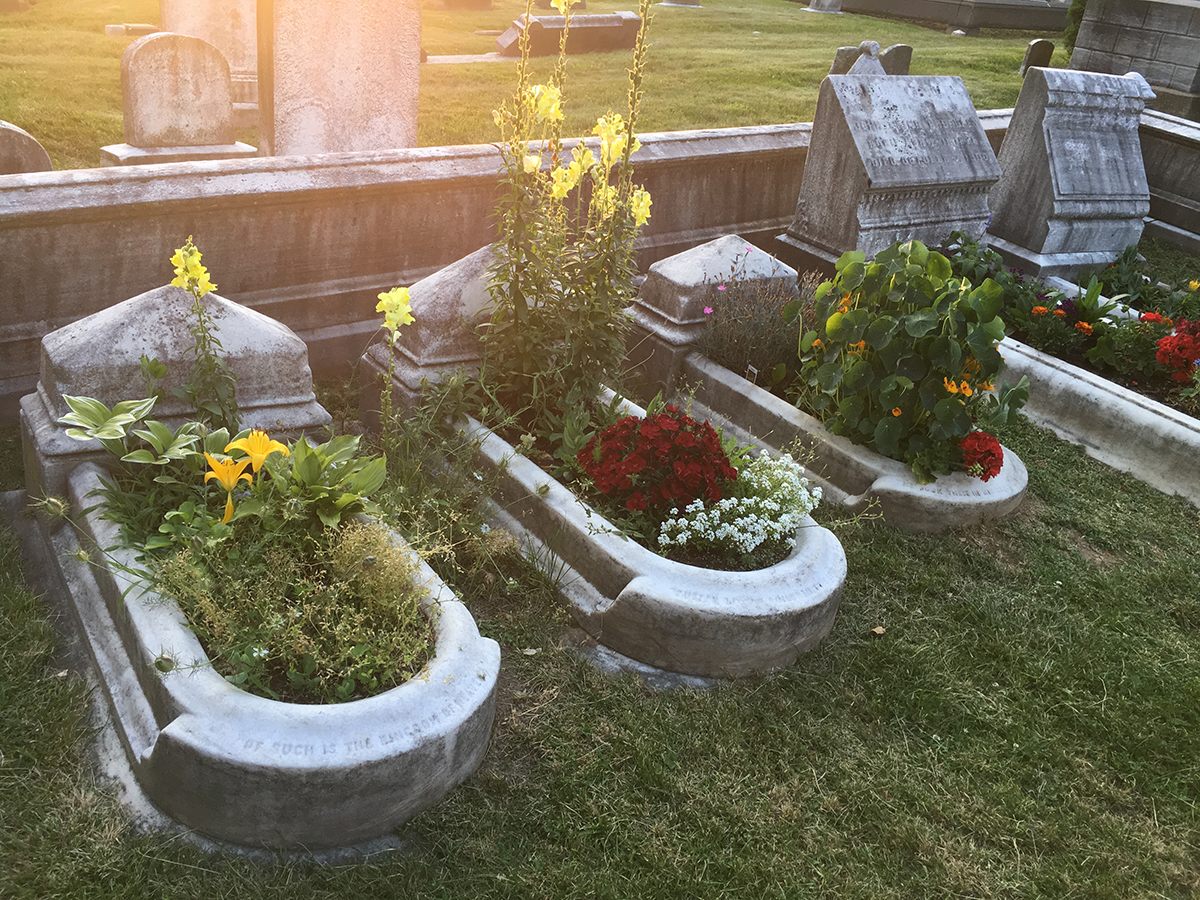 Womack has studied the types of plants people grew in 19th-century London, in parks and window boxes.
"When I saw the kind of plants that they were ordering for this project, there's a lot of overlap, the same plants that people were growing in 19th-century London—lady slippers, geraniums," she said. "It was kind of fun to do that work and then see what it was like to plant them in a Victorian context."
Gardening her grave—of a 20-year-old bride who died from consumption—has been like watching her research come to life. Cemeteries also don't creep her out. She calls them "parks with reading material." But she hasn't been able to approach every aspect of grave gardening with scholarly distance. Womack said she thought it "almost impossible to look at" the graves of children when she first started.
"It made those deaths feel so real and so immediate and I found that very painful when I was thinking about my own son," she said. But soon it became impossible for her to avoid looking at them, because two children's cradle graves are near her own grave garden.
"I finally had to start planting something there because the neglect felt painful," she said. "What I found is gardening those spaces was kind of healing. Ever since my son was born I felt this really acute pain when I contemplate the deaths of children. There was something about tending to those graves that helped me acknowledge that possibility in a compassionate way."
This story originally ran on July 6, 2017, and has been updated with minor edits.