Celebrating Scotland's Bard? Break Out the Haggis.
Every January 25, Scotland pays tribute to its most famous poet and an offal-y delicious dish.
THIS ARTICLE IS ADAPTED FROM THE JANUARY 21, 2023, EDITION OF GASTRO OBSCURA'S FAVORITE THINGS NEWSLETTER. YOU CAN SIGN UP HERE.
Like most traditional dishes that involve offal, haggis inspires both fandom and ridicule. I'll leave the latter to the haters. I, for one, love this Scottish classic.

Yes, it's spiced organ meat that gets cooked with suet and oatmeal inside a sheep's stomach. But the process yields a meal that's warm, rich, and savory. Along with its classic pairing of neeps (mashed turnips) and tatties (mashed potatoes), it's the perfect counter to the cold winds that shake the Highland heather.

Of course, the most diehard fans hail from haggis's home in Scotland. But people around the world celebrate the dish every January 25, the birthday of 18th-century poet and haggis-lover Robert Burns.

Perhaps most famous for penning the lyrics to "Auld Lang Syne," Burns also wrote "Address to a Haggis." This poem gets recited at ceremonial Burns-themed events, where haggis is the main course.

But the Burns Supper isn't the only way the world celebrates outstanding offal. This week, we're looking at all the ways fans pay tribute to haggis, from unusual ice cream to haggis-hurling competitions.
In 1801, five years after Burns's death, a group of the poet's friends gathered to celebrate him. They ate haggis, drank whisky, recited his work, and gave speeches in his honor.

It must've been a good time, because Scots and fans of Burns have been carrying on the tradition ever since.

While Burns may be the star of the evening, haggis makes for a killer opening act. A bagpipe procession leads the haggis—sitting on a silver platter—to the front of the room where a tartan-clad performer recites "Address to a Haggis."

The evocative ode reaches its climax with a theatrical carving. As the performer wields a large knife, he declares,

His knife see rustic Labour dight,
An' cut you up wi' ready slight,
Trenching your gushing entrails bright,
Like onie ditch;
And then, O what a glorious sight,
Warm-reekin', rich!

After everyone is sated by dinner and dessert, guests are then treated to recitals of Burns's work as well as "The Immortal Memory," a formal tribute speech that honors Scotland's Bard.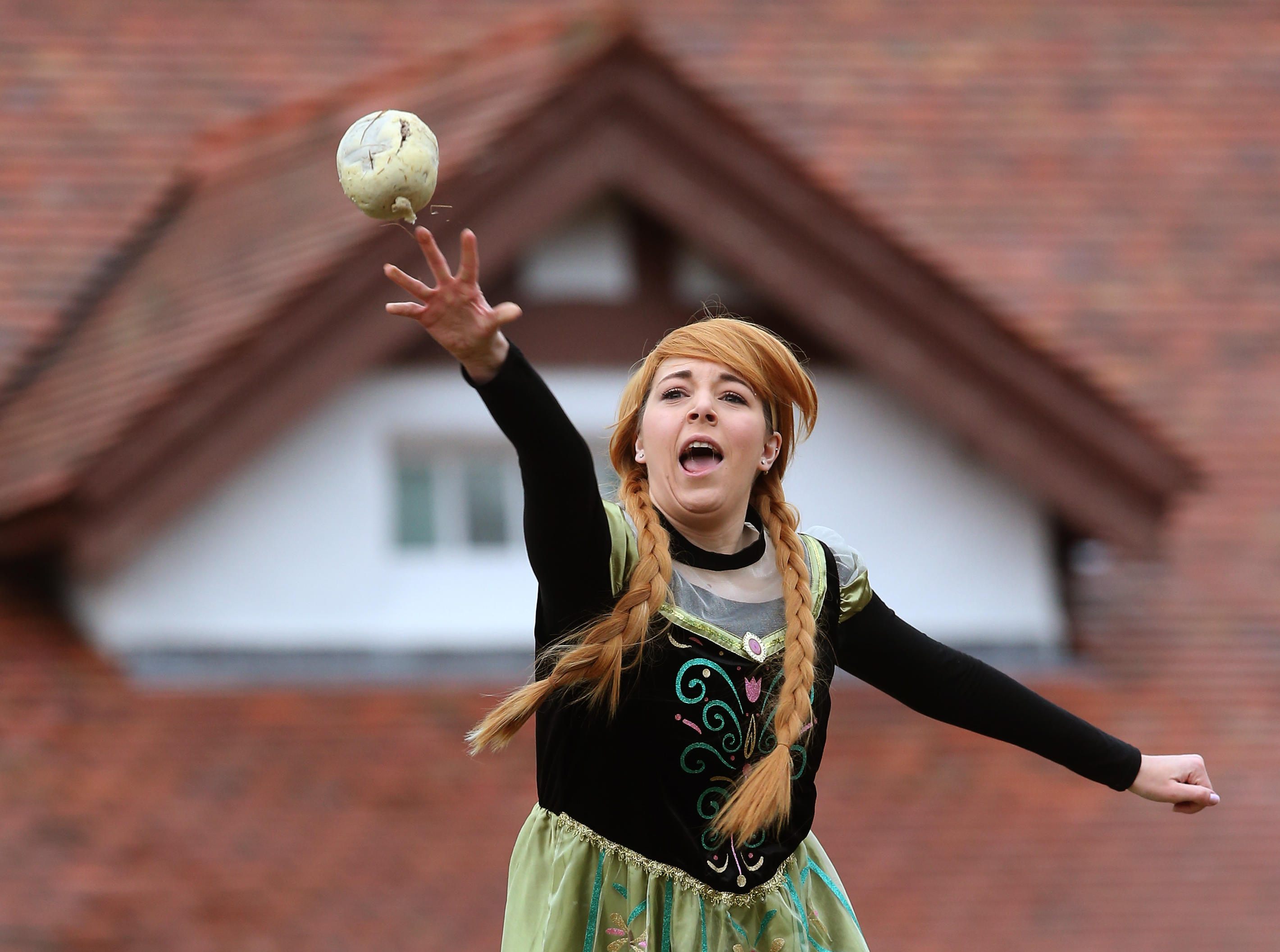 There's something about throwing food that still thrills, long after we've outgrown our high chairs. Just look at the annual World Haggis Hurling Championship, where contestants aim to throw an offal-stuffed sheep stomach as far as possible without breaking it.

Haggis may be an age-old tradition, but the competition is not. While the sport's inventor initially claimed it stemmed from a 17th-century ritual where women tossed haggis to their husbands (who caught them in their kilts), he later revealed that it was a hoax.
If you love the ceremony of the Burns Supper but prefer something sweeter and smaller than a hearty meal, head to Aberdeen.

Whenever they release their limited-time haggis-and-marmalade ice cream, Mackie's of Scotland has a bagpiper lead the container on a parade that ends in the store.

The ice cream parlor often has the sweet-savory flavor on hand for Burns Day, but be sure to check before visiting.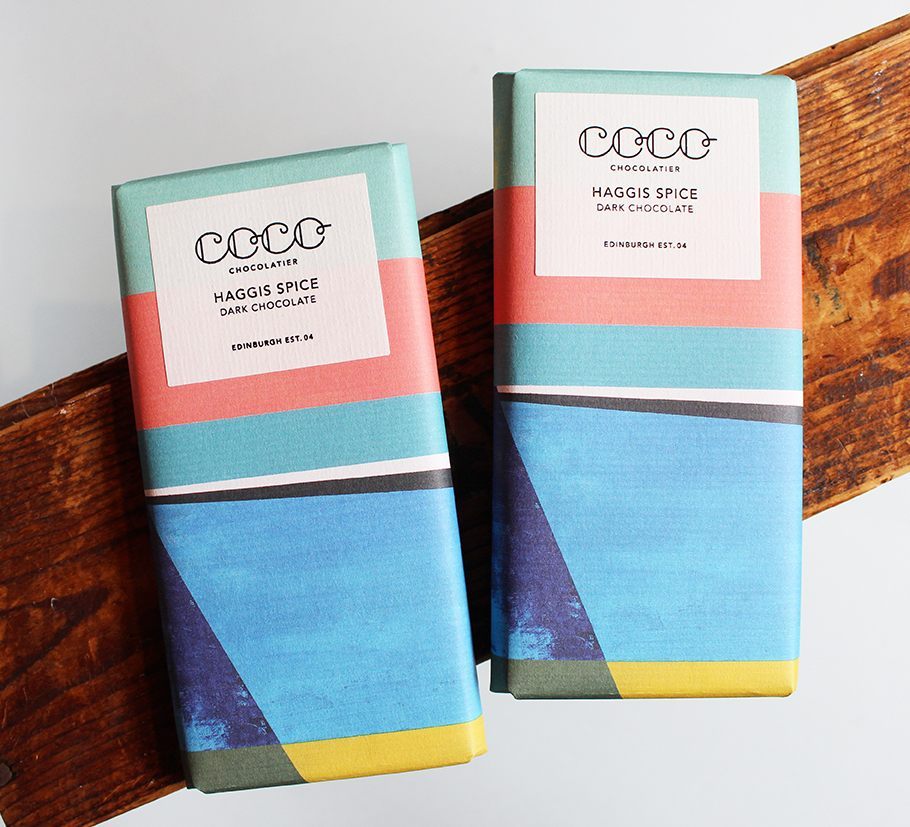 Vegetarians, fret not. You, too, can get in on the haggis action. Several Edinburgh-based confectioners have developed chocolate bars meant to evoke the meaty dish's signature spice blend.

Coco Chocolatier blends seasonings such as pepper, cloves, allspice, and nutmeg into their dark chocolate bar, creating a sweet-and-savory treat. Meanwhile, haggis-spice bars from Chocolate Tree include oatmeal.
Gastro Obscura covers the world's most wondrous food and drink.
Sign up for our email, delivered twice a week.