This Is What a Polar Explorer Looks Like
Thirty-three-year-old Harpreet Chandi recently became the first woman of color to make the difficult solo trek to the South Pole.
There are some things about Antarctica that may not be apparent to a person who has only seen it in two dimensions. In addition to being the coldest and driest continent, for example, it also has the highest average elevation. Even after scaling craggy mountains and reaching Antarctica's vast interior plateau (elevation: more than 9,000 feet), an adventurer will find that the terrain is striped with sastrugi, wind-sculpted snow ridges that can be six feet high or more. And then there are the white-outs, which Harpreet Chandi, who reached the South Pole alone and unassisted in January, describes as "like travelling inside a marshmallow."
The 33-year-old captain in the U.K.'s Royal Army Medical Corps took 40 days to complete the 700-mile trek to the pole, skiing while pulling her tent, fuel, sleeping bag and freeze-dried rations on a 200-pound pulk, or cargo sled. At the end of each day, she used a satellite phone to send a voice message to her family, who updated her 40,000 followers on Instagram, where she is known as Polar Preet. The journey, Chandi told them, was "about so much more than me…." Instead, she hoped to "inspire people to push their boundaries, no matter their background, gender or colour of their skin."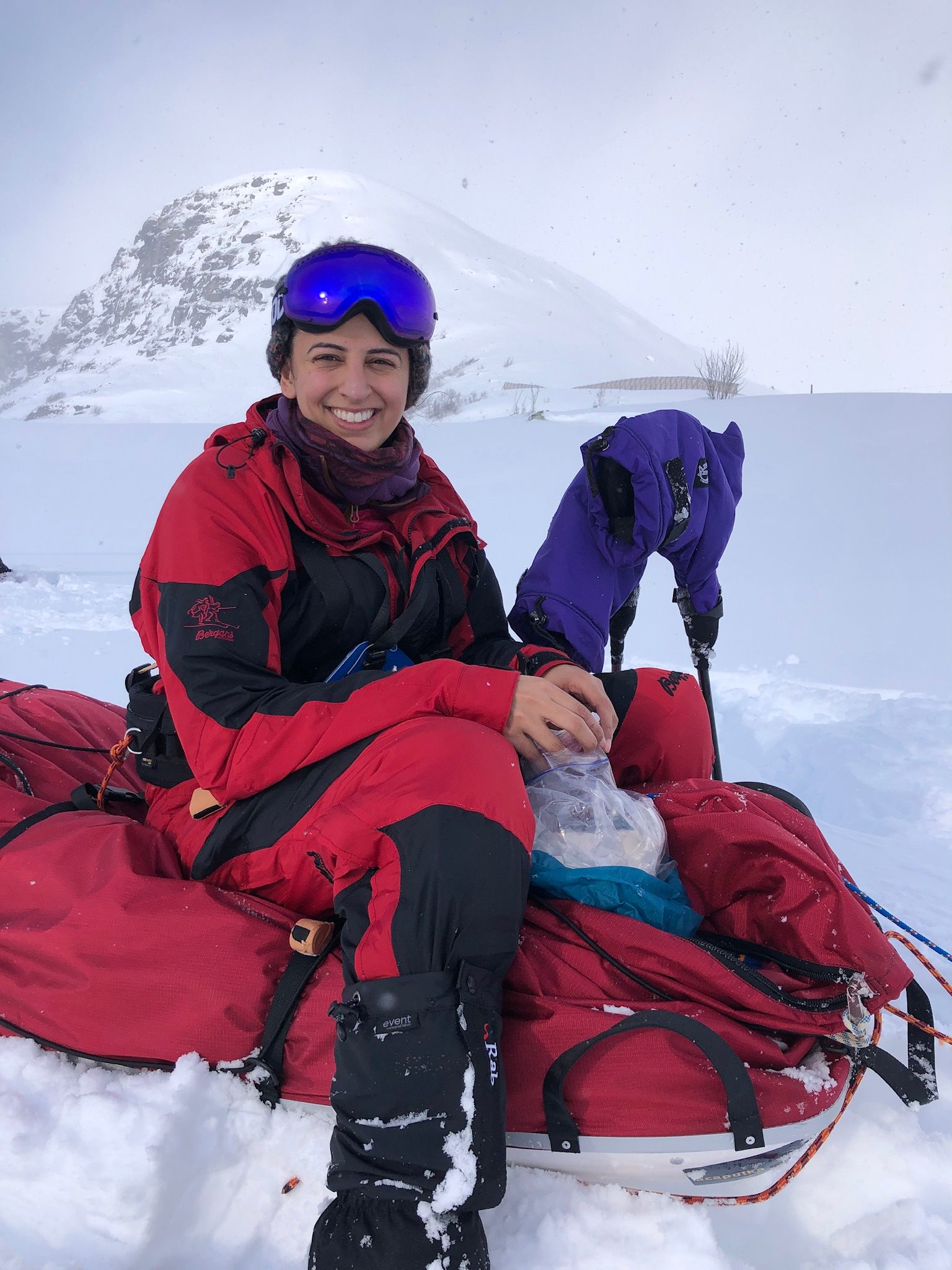 Chandi, who is the daughter and granddaughter of immigrants from India, is widely believed to be the first woman of color to make a solo South Pole trek, although there is no authority that records official polar firsts. That distinction makes her part of a long line of pioneers dating back to the early 20th century, when a series of (white, male) explorers competed to be the first to reach the South Pole. The first successful expedition arrived in 1911, led by the Norwegian Roald Amundsen and equipped with skis and sled dogs. They arrived just 34 days before a British team led by Robert Falcon Scott—an expedition that ended in tragedy when all five men perished on the way back from injury, hypothermia, malnutrition, and exhaustion.
Polar exploration has come a long way since then, says Gillen D'Arcy Wood, author of a history of Antarctica, Land of Wondrous Cold, published in 2020. But while better understanding of nutrition—as well as the possibility of air rescue—has made modern expeditions much less risky, the environmental conditions Scott and Amundsen faced are essentially the same today.
"I think that nothing attracts the popular imagination quite like Antarctica, because it is the most remote and inhospitable environment on the planet," he says. "And it's amazing to think that even a well-provisioned, fit, and well-prepared person, male or female, is capable of going in alone."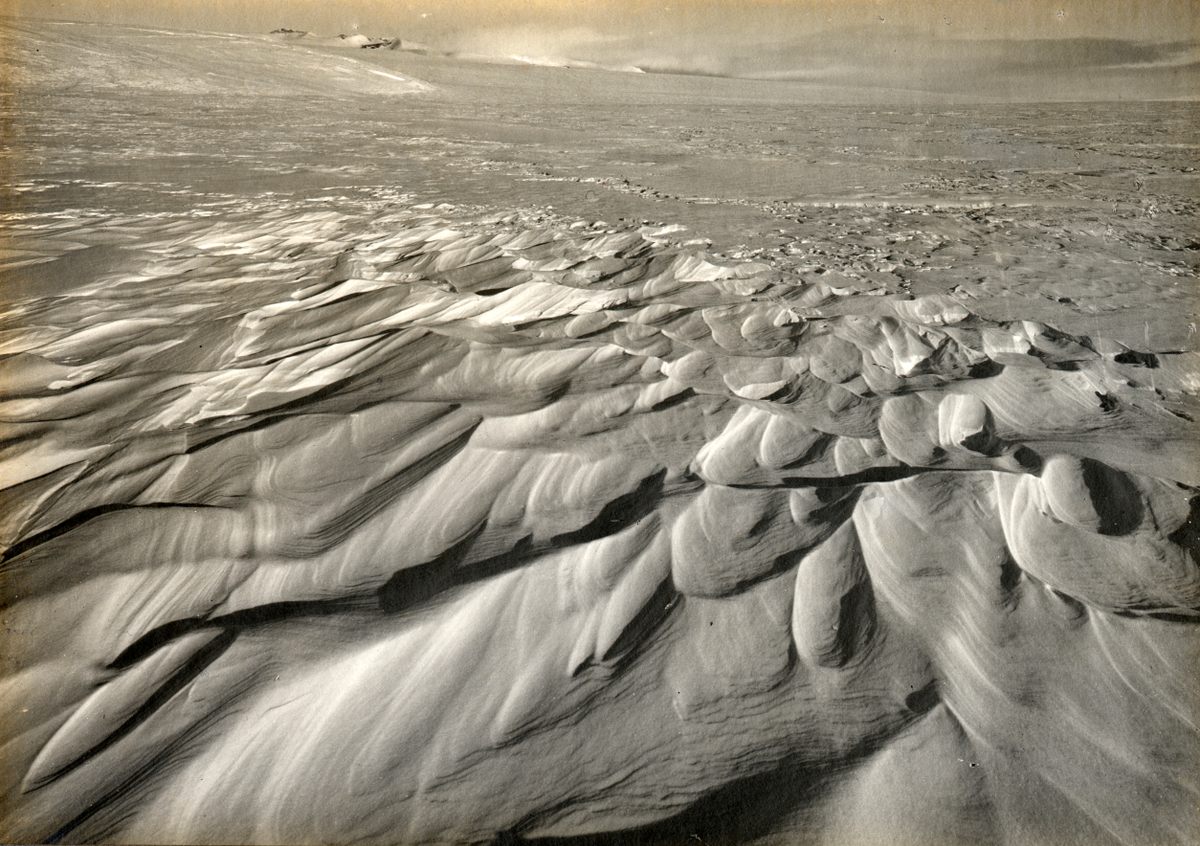 Modern polar expeditions may face better odds than those of the early explorers, but women have had to overcome their own particular hurdles. American adventurer Ann Bancroft led the first all-women expedition, reaching the South Pole in 1993. Just setting foot on Antarctica, however, was a major achievement.
"We tried for four years, beating down doors in New York, at every marketing department that we thought made sense," Bancroft says, recalling her group's fruitless search for corporate sponsors to fund their attempt. While Bancroft had a proven track record—she was the first woman to reach the North Pole, traveling with a mixed-gender group in 1986—the idea of an all-woman team met with skepticism.
"Some of the remarks that executives would come back to me with were, 'You're so small,' or 'You traveled with men before,'" she says. "They discounted my other achievements. I had one guy—who had a tummy himself—reach over, and he had no problem just squeezing my bicep and pontificating out loud whether or not this was possible."
In the end, it took a grassroots campaign—involving lectures, slide presentations, T-shirt sales, and a grade-school curriculum—to pay for their logistics and gear.
"Regular people believed in what we were doing," Bancroft says. "And it exploded after we got back. It caught people's imagination. I would get stopped on the street and someone would push their eight-year-old daughter in front of me and say, 'See, you can do anything you want.'"
Seeing people who look like you do extraordinary things is important, says Maria Leijerstam, who in 2013 became the first person to cycle to the South Pole, using a specially constructed three-wheeled vehicle. Hers was also the fastest human-powered expedition, and she takes pride in the fact that she beat two men, who set off by bicycle with a three-week head-start, by nearly a month.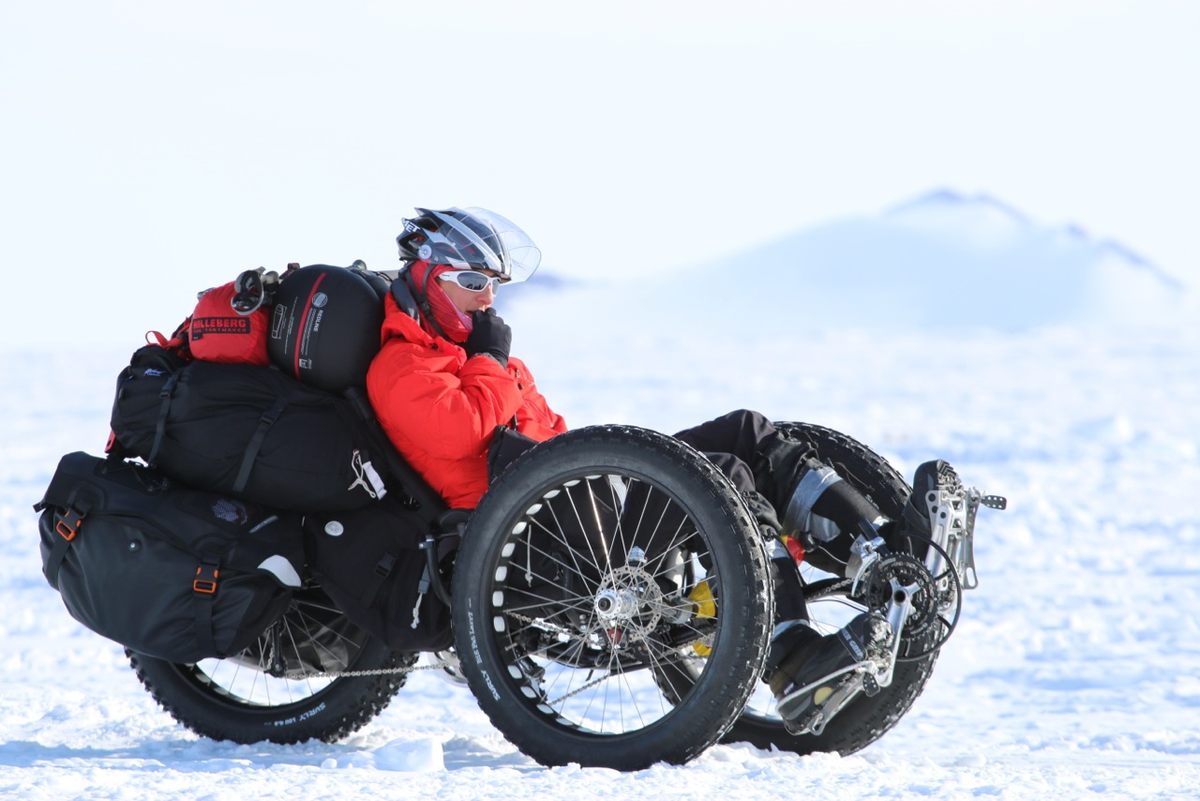 "It's usually the men get there first, and then the women come after," says Leijerstam, who lives in Wales. "For me, it was a massive goal to become the first person. And I could tell myself, 'I've done the best training. I've done the best preparation, and I've got the best route. So I'm really confident in what I'm about to go out and do.' And that speaks volumes, I think, as a message for young girls out there, to have confidence in themselves."
Chandi, who named her pulk "Simran" after her 9-year-old niece, has made it a point to talk about her adventures with young women and girls of diverse backgrounds, and after returning to the U.K. she embarked on a speaking tour of schools around the country.
"People say the outdoors is for everyone," Chandi wrote on Instagram, "but it's not always that easy to go and do something you know nothing about or not to see anyone that looks like you doing it."
When she first dreamed up her voyage to the South Pole, she hesitated to identify as a woman of color, Chandi admitted. "I've been told on several occasions that I don't look like a polar explorer. I'm not the image that is expected," she wrote. "But this is how I identify. My brown skin, my culture is all part of who I am."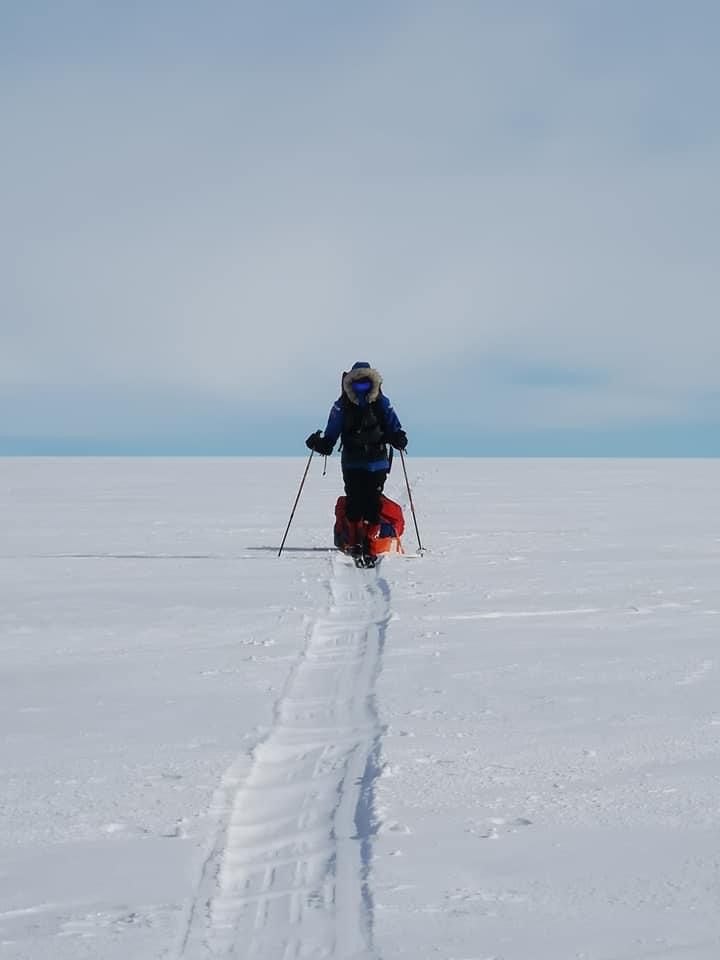 Neither Bancroft nor Leijerstam have met Chandi, but they followed her journey and are thrilled by her accomplishment. Theirs, after all, is a small club.
"I found her inspiring," Bancroft says. "I think it's really impactful to see a person of color doing something that has, throughout history and even in modern times, been so predominantly white."