Perhaps You'd Like to Work as a Nanny in This Haunted Scottish Home
The gig may include ghosts, but it also comes with a $63,000 salary.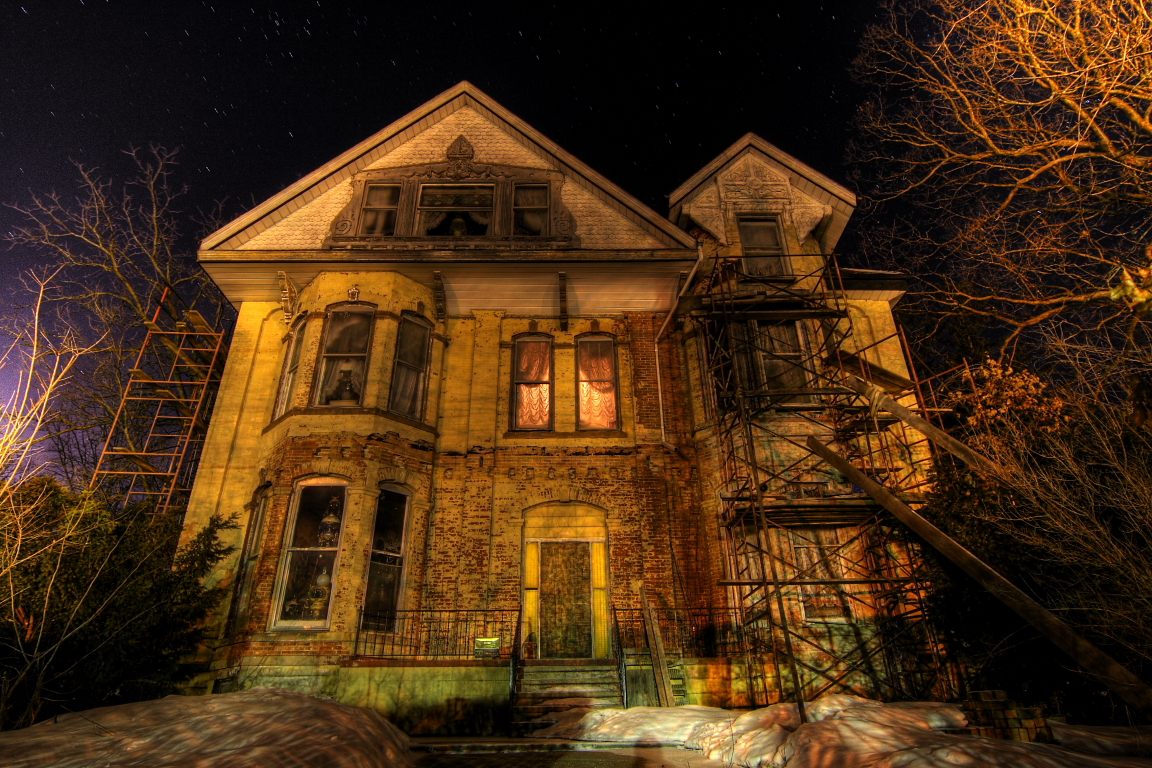 Turns out, working as a nanny isn't half bad—just as long as you ignore the resident poltergeist.
A family in the Scottish Borders is seeking a live-in nanny to take care of their children (ages five and seven) while they are busy at work. The ad starts off innocently: they describe their "lovely, spacious" home, then list the duties a potential nanny would need to perform (making breakfast, dropping off and picking up the kids, assisting with homework, etc).
The vacation days? 28.
The salary? £50,000 (over $63,000).
The views? "Spectacular."
The only catch: 10 years ago, when the family was considering purchasing their current home, they were "told it was 'haunted,'" though they "kept [their] minds open and decided to buy the house regardless."
But the supernatural presence has since scared away several of the family's nannies, according to the ad:
5 nannies have left the role in the last year, each citing supernatural incidents as the reason, including strange noises, broken glass and furniture moving.
The family does emphasize that they cannot vouch for the validity of these occurrences:
We haven't personally experienced any supernatural happenings, as they have been reported only while we've been out of the house, but we're happy to pay above the asking rate, and feel it's important to be as up-front as possible to find the right person.
Richard Conway, CEO of Childcare.co.uk, where the family posted their listing, confirmed to The Telegraph that the position was legitimate—his employees checked with the family's previous nannies to make sure. "The family has assured us that no harm has come to anyone living in the house, however the nanny will have to have a strong disposition," he added.
So the job could be yours—but after you put the kids to bed, you should probably leave the lights on.