Wanted: The Future King and Pub Manager of Piel Island
The tiny Cumbrian island's next monarch will be crowned with lots and lots of beer.
Half a mile off the coast of the Furness Peninsula in North West England lies a 50-acre island in the dark waters of Morecambe Bay. Grey seals outnumber the human population here, which hovers around 10. Although civilization has existed on these shores for more than 3,000 years, there are only two surviving buildings of any note: a crumbling 14th-century castle once used by Savignac monks to guard against marauding Scottish pirates, and the Ship Inn, a 300-year-old pub. Now, a local council is seeking one brave soul to oversee the latter. The position comes with a 10-year-lease and an unlikely title: King of Piel.
Unlike the Principality of Sealand, an unrecognized micronation in the North Sea that's been bugging the British government since a pirate radio operator declared himself king in 1966, the title would even be somewhat official. At the very least, it would have several centuries of tradition behind it. "There is a public-house on the island, the only habitation, tenanted by an old Scotchman, who has been lord of this domain for many years," states a source from 1813, cited by the Barrow Borough Council.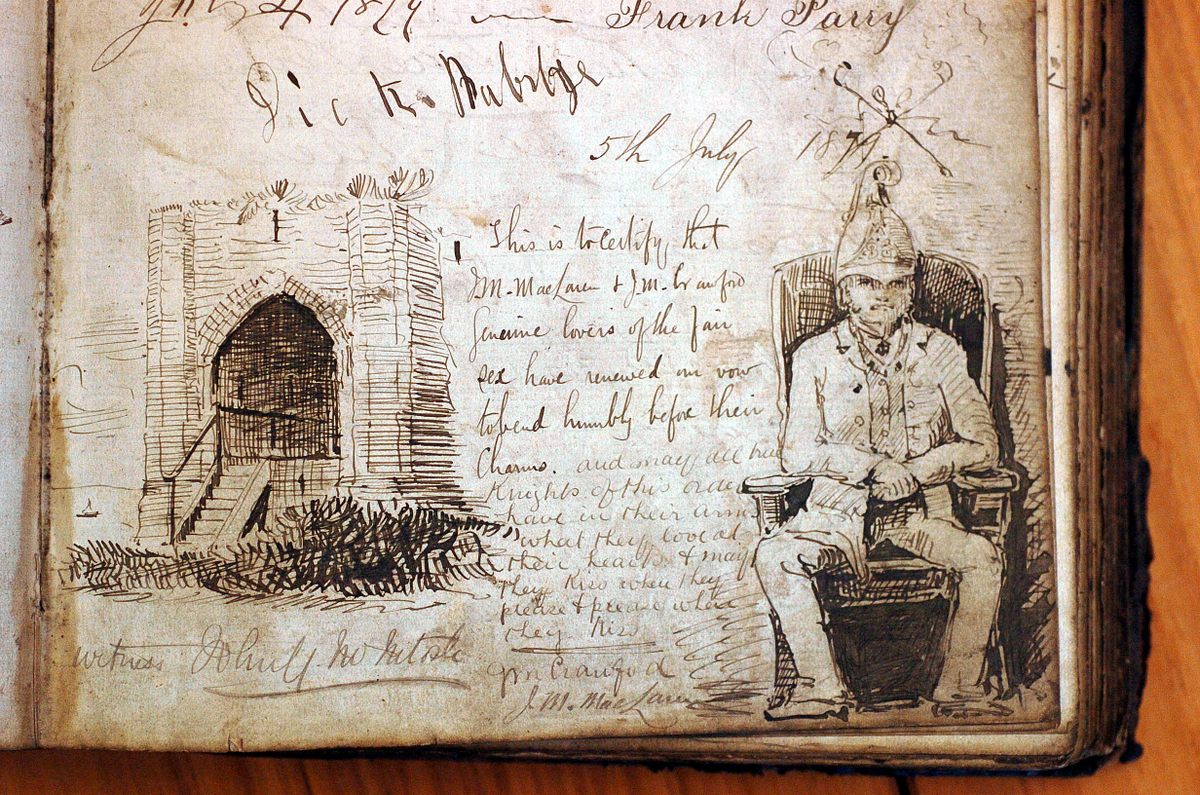 Visitors to Piel in 1856 described the peculiar customs of the Knights and King of Piel, although locals claim evidence of this motley royal court goes back as far as 1487. That was the year that a 10-year-old boy, Lambert Simnel, stormed Piel Island with a rag-tag army of 8,000 English and Irish dissidents, as well as German mercenaries, and claimed to be the rightful Earl of Warwick in a challenge to the English throne. King Henry VII's forces crushed the rebellion in 12 days, but the child got through his insurrection unscathed—he even became the king's falconer in later years.
In more recent years, under the rule of benevolent pub-keepers, the island has enjoyed a comparatively peaceful existence. In the 1800s, as ship traffic increased, these solitary sentries had the duty to "not supply drink as to make incapable men who may have to take charge of a boat." While the innkeeper received plenty of financial compensation for his troubles, as the island's sole full-time inhabitant, "he found his situation rather too lonesome, and apt to drive him to his beer-barrel for company."
Fittingly enough, beer is also an important part of the swearing-in ceremony. In lieu of a coronation, whoever accepts the throne in April 2022 will be showered with several buckets of suds, all while wearing a rusted helmet and wielding an ancient sword. If it all sounds rather like a debauched Monty Python sketch, it might as well be. Even in 1914, when there was a Lord Mayor and Prime Minister for the island, no one took the matter too seriously. The primary qualifications for the job were, after all, that one be "a free drinker and smoker and lover of the female sex."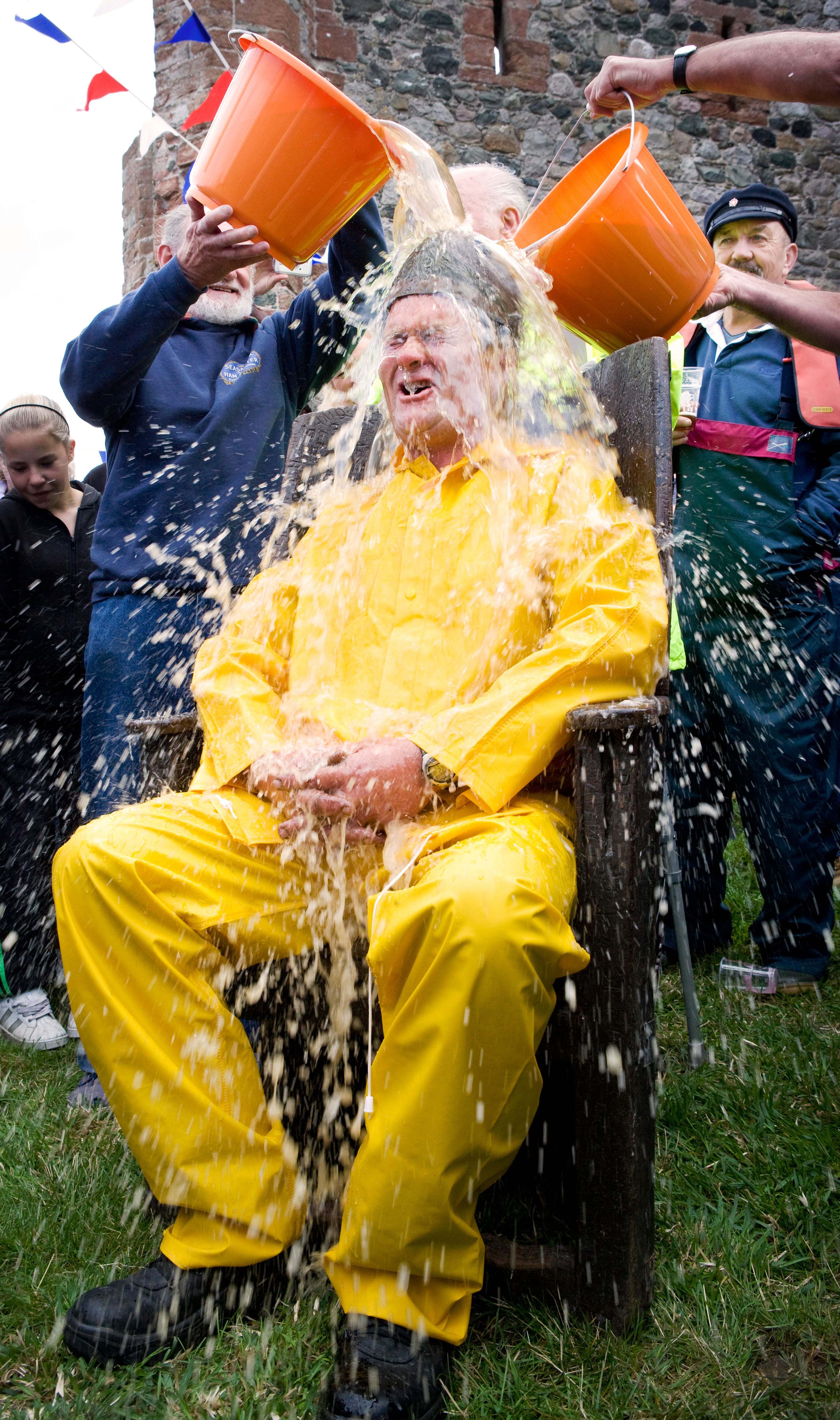 Steve Chattaway, who was crowned King of Piel in 2007, liked to joke about the expectations of his royal office. "According to the oath, I am entitled to the virtue of any female on the island," he said in a 2011 interview with Great British Life. "But I think my wife would have something to say about that!" Seeing as he ruled alongside his queen, Sheila, for 13 years, however, that wasn't really his style. Besides, nowadays anyone with the skills and grit to run the joint is welcome to apply for the job, regardless of gender or sexual orientation.
After an abysmal decline in tourism due to the pandemic, the Barrow Borough Council hopes that the new lord of the land will bring renewed interest, in addition to supplying visitors with proper food and drink. Even though the island sees, in good years, around 10,000 visitors, the life of a sovereign is still tough, particularly in the winter months when ferry service ceases.
In an interview with The Guardian, John Murphy, who has given tours of the island for years, remarked, "You can't just nip across to Tesco for a loaf of bread when you're on Piel Island. You'll need to have dedication and a strong passion for isolation and peace and quiet. It takes a special personality."
Those who lack the fortitude for ruling might want to consider knighthood instead. Every year, a new member joins the ranks of the Knights of Piel, which include an Abyssinian Prince and a person who bravely plunged into the water to save 10 people from drowning.
Her Majesty Queen Sheila said in an interview with The Guardian that "myself, the king and a few princesses select whoever's done something outstanding for our community." To become an official Knight of the Realm, the honoree must sit upon the pub's oak throne and, of course, buy a round for everyone.
Gastro Obscura covers the world's most wondrous food and drink.
Sign up for our email, delivered twice a week.