Found: The Body of a Hiker Missing for Thirty Years
A melting glacier revealed the frozen hands and feet of a man who disappeared in 1987.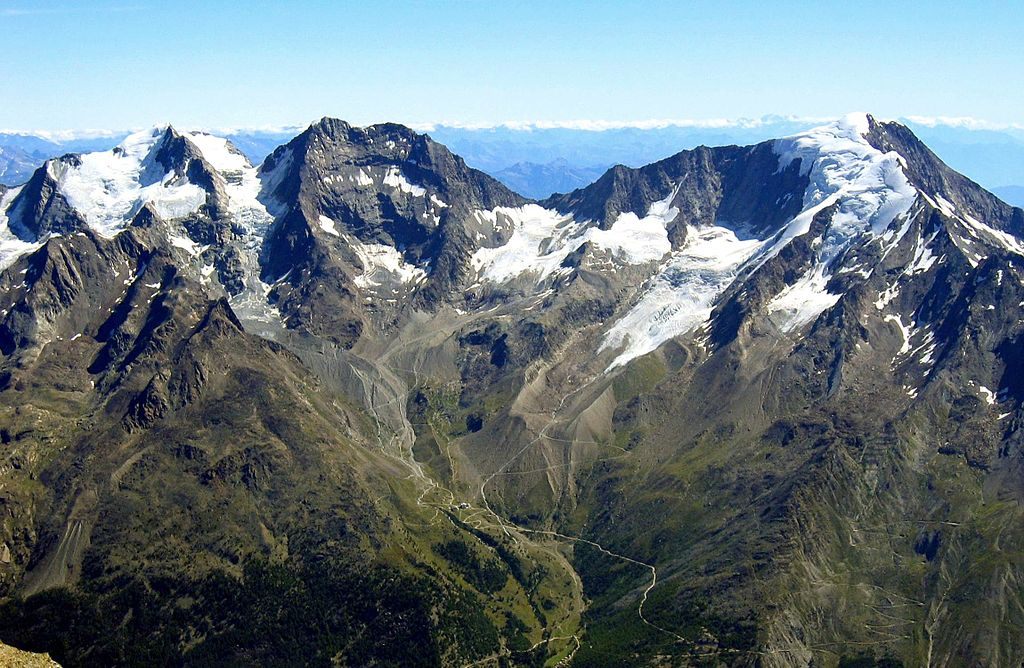 In July, two hikers in Switzerland were aiming to climb the Lagginhorn, one of the Alps' 4,000-meter peaks, but when the weather turned sour, they decided to turn back down. That decision led them to a grisly discovery: on their way back down the mountain, they came across a hand and a pair of shoes emerging from the Hohlaub Glacier, the Associated Press reports.
The next day, after the weather had passed, local authorities were able to retrieve the body the two hikers had found. At the hospital, it was identified as the remains of a German man, who had gone missing thirty years earlier. He had been in his 40s, and was reported missing after he went hiking on August 11, 1987.
Earlier this summer, in another part of the Swiss Alps, the bodies of two locals who had been missing since 1942 were discovered near a ski lift. In both cases, melting glaciers revealed the bodies hidden there for so long.
In Switzerland, climate change has led to fewer snowy days and retreating glaciers: Glaciologists have even tried to slow the retreat of one glacier by covering it with blankets. In another part of the range, melting glaciers have made mountainsides unstable and threatened towns. As the glaciers continue to melt, what else will emerge?