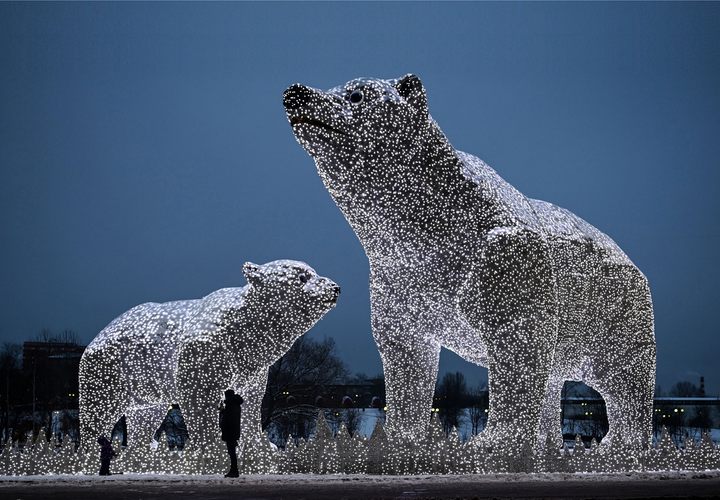 Peep These Wondrous Holiday Light Displays Around the World
Even in 2020, the world is aglow.
On a late December evening in 1880, Thomas Edison wanted to impress some city officials visiting his laboratory in Menlo Park, New Jersey. He had been working on making incandescent light bulbs more practical and longer-lasting, so he hung a double row of 290 lamps outside. The "soft and mellow light" was "beautiful to look upon" and "brilliant," The New York Times reported. The timing was right, but it was a few more years before electricity would be firmly associated with the holiday season. Edison's colleague and close friend Edward H. Johnson was the first to use it to illuminate his Christmas tree (and also to make it rotate). He assembled 80 red, white, and blue light bulbs together and wound the lights around his revolving display. The press reported it as "the handsomest Christmas tree in the United States."
After some more years, as the cost of electricity and bulbs dropped, Christmas lights as decorations became affordable, popular, and, eventually, ubiquitous. The Rockerfeller Center Christmas tree in New York, Tivoli Gardens in Copenhagen, and the Kobe Luminarie light festival in Japan are some of the most stunning and well known displays. But people and municipalities around the world are always creating new and spectacular light shows to celebrate the season. The global market for Christmas lights and decorations now adds up to over $7 billion, according to an industry report. They can even be spotted from space.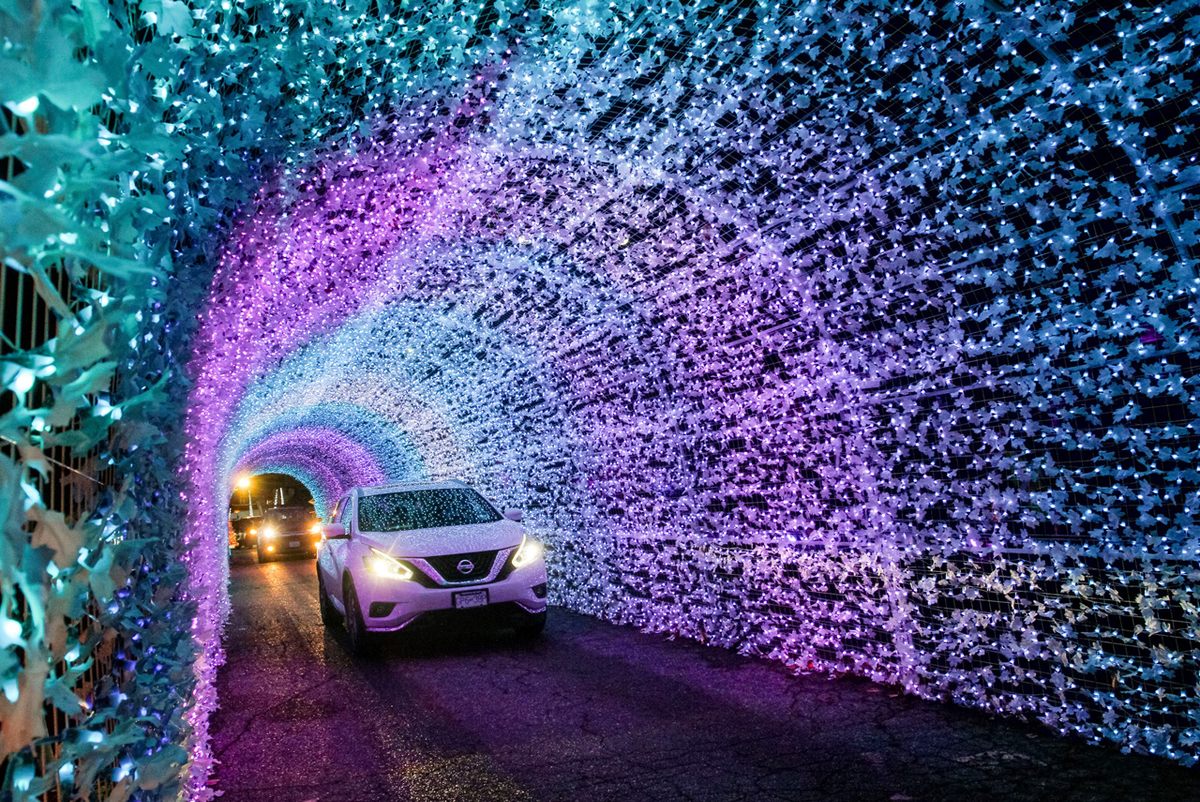 Today incandescents have given way to dynamic LEDs and sophisticated, moving light projections. Even during the pandemic, viewers are marveling at dazzling outdoor spectacles, from the 1,215,600 LEDs in Singapore to drive-through light tunnels in Vancouver. (They're best admired from a distance anyway!) Atlas Obscura wishes you a bright and safe season with a collection of holiday light displays from around the world.