The World's Largest Hot Sauce Collection Might Be in an Arizona Living Room
8,600 bottles and counting.
On paper, Vic Clinco is an assistant manager at US Foods, the food service distributor. But in his free time, he takes on a different identity entirely: that of a hot sauce collector supreme. His Arizona living room is a rogue's gallery of spicy condiments, with shelves on shelves displaying the bounty of his 21 years of collecting. Currently, Clinco owns more than 8,600 sealed bottles of hot sauce. That number increases nearly daily, and Clinco proudly shows off new acquisitions on Instagram.
For Clinco, it's always been about heat. He inherited a love of spicy food from his father and grandfather, "eating jalapeños in the backyard with them, when I was just a kid," he says. But the idea of a sauce collection didn't coalesce until two decades ago, when Clinco's then-girlfriend, soon-to-be wife gifted him some novelty hot sauces. Charmed by their off-color labels, Clinco gave them a place of honor on his countertop. Clinco then picked up a book: The Great Hot Sauce Book by Jennifer Trainer Thompson. "It was basically a picture album of hot sauces from literally all over the world," Clinco says, "I used it as a checklist."
It wasn't long before he had scores of hot sauces. In the early days of the blogosphere, Clinco found other hot sauce fanatics online, and joined the fraternity of "Chile-Heads"—shorthand for people fascinated by hot sauces.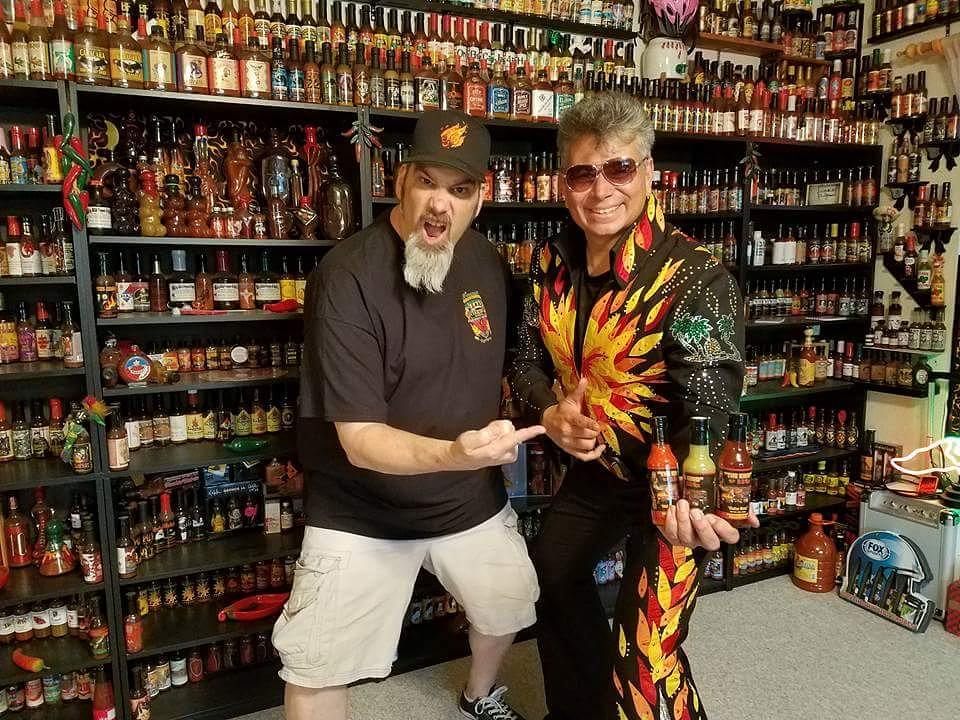 Hot sauce collectors vary in what they want to save. Some want only the products of certain manufacturers, while others seek out limited edition hot sauces. But one reason that Clinco's collection has ballooned is due to his egalitarian taste. When it comes to hot sauce, he wants "the 79-cent ones I find at Hispanic grocery just as much as I do the $350 reserve bottle." He's also absorbed six other sauce collections along the way, and currently has his eye on a large reserve in Ohio. "We're trying to figure out logistics on it right now," he says. Bottles of hot sauce, after all, are delicate cargo.
Clinco is reticent to give hot sauce recommendations, though, and says it depends hugely on individual taste (and pain tolerance.) But he's more forthcoming about some of the treasures in his collection. One is the infamous Blair's Reserve Caldera. Capped with a gold-covered skull, the Caldera consists of three containers of gradually-hotter capsaicin oils stacked atop each other, and stands at nearly a foot tall. Only 499 bottles were ever made, and Clinco says he once saw one selling for $2700. Two other treasures include customized Dan Norton bottles from Hellfire Hot Sauce, one emblazoned with his name. Recently, he picked up a bottle of Paulman Acre SoCaliANTe: a hot sauce made with edible black ants.
Clinco's collection is well-known enough that manufacturers send him bottles to include. (Once, this even resulted in an accusation that Clinco was "cheating" in the construction of his collection, which he laughs off.) But for nearly 20 years, Clinco had a Holy Grail that eluded him: the appropriately-named CaJohns Excalibur hot sauce, which comes in a container shaped like a sword. At a recent Houston hot sauce show, another collector generously gave Clinco an Excalibur. Clinco jokes that he's wracking his brain to find something to give in return.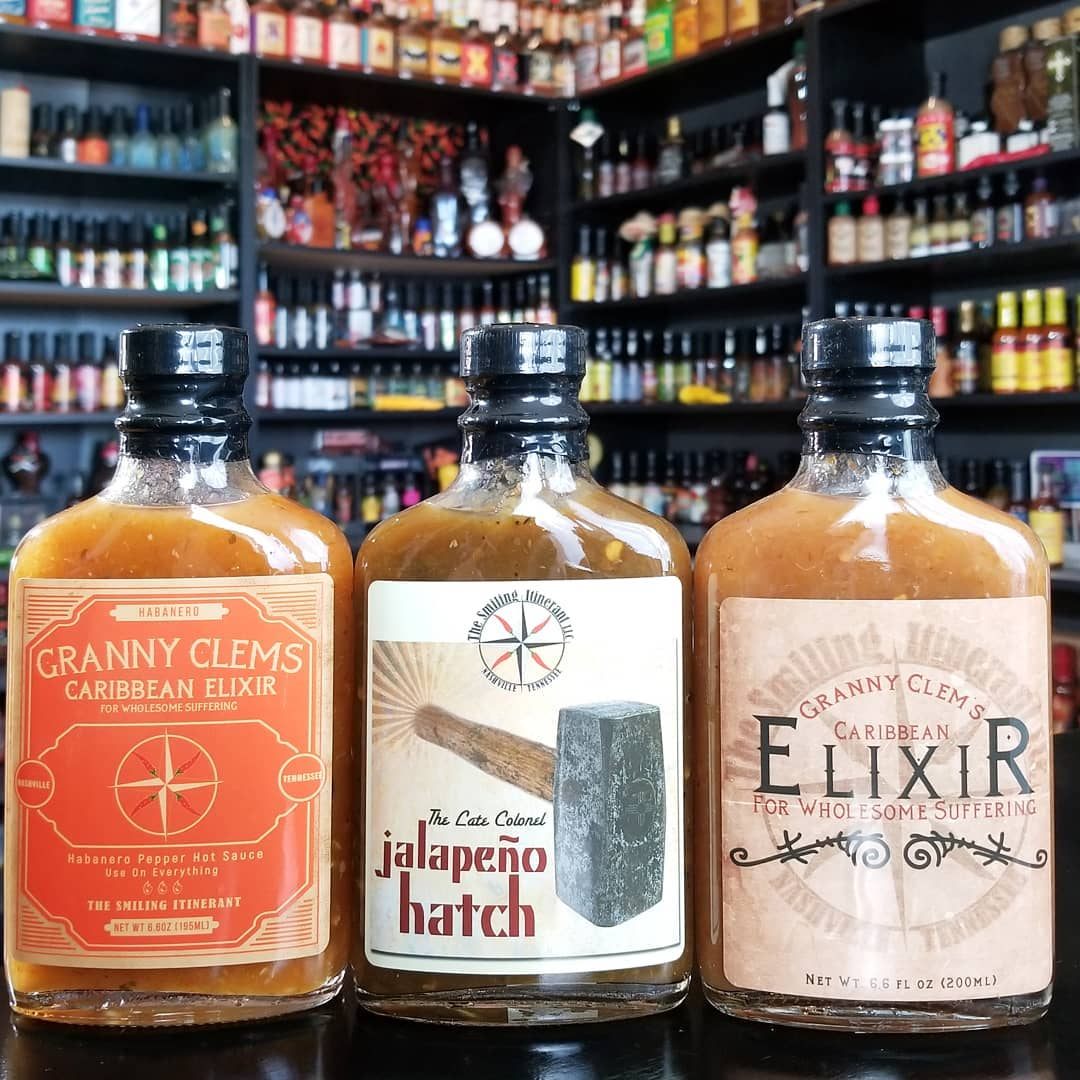 Clinco often describes his massive hot sauce spread as the world's largest private collection. But is there a larger collection anywhere in the world? He doesn't think so. Currently, he explains, the Guinness Book of World Records has another collection down as the largest: that of hot sauce manufacturer Chip Hearn in Rehoboth, Delaware, but "he has barbecue sauce and salsas that are included in it," says Clinco. He suspects that his collection has surpassed Hearn's in size, especially since Clinco's collection is hot sauce, and hot sauce only. Well, with the addition of a handful of wing sauces, Clinco amends. But there's no hard feelings. "I love him," Clinco says of Hearn. "I've been telling him for years: I'm coming for you. He just giggles."
At the moment, Clinco's collection is displayed with pride in his living room. Someday, he muses, he might need a storage space outside of his home. But for now, he enjoys living alongside the sauce. When we spoke, he was already excited for Halloween, with plans to throw open his doors and windows, to let trick-or-treaters and their parents gawk at all the firepower. Along with candy, he's handing out packets of hot sauce.
Gastro Obscura covers the world's most wondrous food and drink.
Sign up for our email, delivered twice a week.