The Most Memorable Strangers You've Met While Traveling
Atlas Obscura readers share their best tales of chance encounters.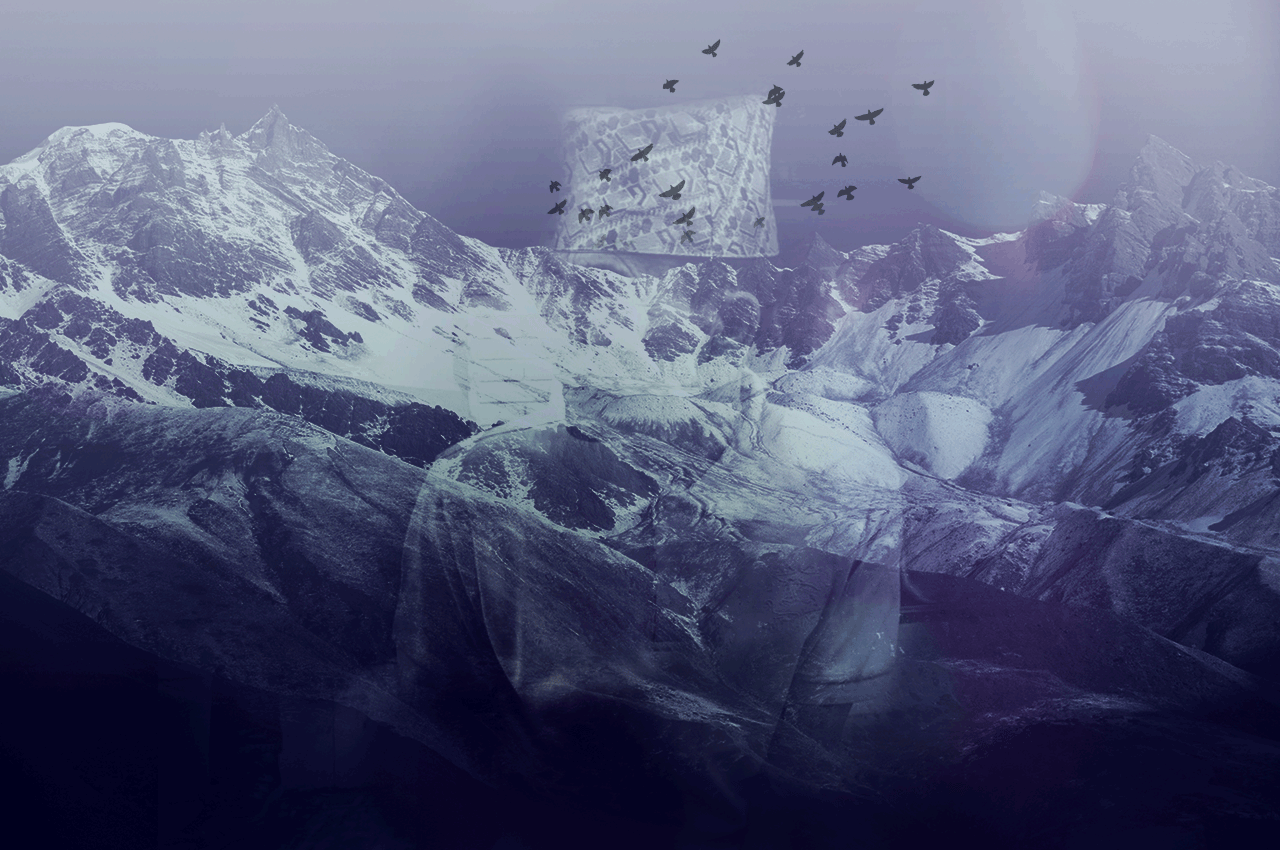 Visiting someplace new is an inherent thrill, but very often, the strongest memories we take away from our travels are the people we meet along the way. A chance encounter while far from home can result in an unforgettable night, or even an unexpected friendship.
Recently we asked Atlas Obscura readers to tell us about the most memorable people they'd ever met while traveling. In response, we received an incredible number of tales, each one making a convincing case for talking to strangers. You told us about everything from touching encounters at museums to aimless nights with dentists and dogs alike. Throughout these recollections, you made it clear how a sense of openness and adventure have helped turn your travels into something much more human, and frankly, more exciting.
Below, we've collected a selection of our favorite reader responses. Sit back and enjoy these amazing tales from strangers about meeting strangers—perhaps you'll make a surprising connection of your own.
A Sculpture Comes to Life
"My husband and I were on a bicycle tour across the Kibi Plain near Okayama, Japan, which is studded with prehistoric tombs and other historical features. We stopped at Tsukuriyama Kofun, which is an enormous 5th-century keyhole tomb mound (the fourth biggest in Japan). Before the climb, we noticed a striking modern sculpture called the King of Kibi, an imagining of the ruler buried in the mound. As we were wandering around on top, we ran into an older Japanese couple and started chatting with them—only to discover that the gentleman was the sculptor! He was happy to run into two Americans interested in ancient Japanese history and showed us all over the mound, including the tomb chamber itself. Then when we descended, he invited us around the corner to his workshop, where he gave us each a copy of a hand-drawn map of the mound and the village as he imagined it looked in the 5th century." — Ellen, Centreville, Virginia
Witness to History
"Striking up a conversation in Tibetan with an older Tibetan man sitting near me, he noticed that I was obviously a foreigner and asked me where I was from. When I told him I was an American, he immediately launched into a story from his childhood in a remote village outside Lhasa, where an American airplane crashed and his family took in the U.S. pilots who were stranded there. Teahouses in Lhasa are places where folks sit all day and drink tea and noodle soup and tell (sometimes tall) tales. Since his story seemed so far-fetched, I listened with interest but discounted it as a completely made-up tale meant to entertain, make a connection with, or even tease me as a foreigner. Years later, after returning home from years living in Asia, I came across the book, Lost in Tibet: The Untold Story of Five American Airmen, A Doomed Plane, and the Will to Survive, and as I read, the memory of this gentleman and all the matching details returned to my mind, and I realized he had been telling the absolute truth! The time period, his age, the village, the descriptions all matched. I was amazed that I had met this person who had experienced this historical event in a remote location on the roof of the world first hand." — Erin O'Neill, Minneapolis, Minnesota
Who Says There's No Crying at a Viking Museum?
"In June 2016, my husband and I visited the Viking Ship Museum in Roskilde, Denmark. It is the national museum for ships, seafaring, and boatbuilding in the prehistoric and medieval periods. The museum is spread across several buildings, harbors, and fields. My husband and I were fortunate to be able to row a Viking boat from a small harbor into a fjord, where the wind was really whipping. It was an awesome experience! However, I was most touched that day when I met Bjorn. He was demonstrating how to make sailing rope from lime tree raffia. I asked Bjorn if he had been making rope for a long time and why he started doing it. Before he answered, he looked at the ground, thought for several minutes and then told me the most lovely story about how he never really learned to make rope but occasionally helped a friend—who often crafted large sailing rope—bind his completed projects. Bjorn said he and his friend met more than 30 years ago and had a connection. They traveled together. Raised their families together. They shared a long, happy friendship, he said. Sadly, Bjorn's friend was diagnosed with leukemia and died. Although Bjorn never truly learned how to make rope, he was asked by the Viking Ship Museum if he would give it a try and take over demonstrations for his friend. 'I never knew how to do this but when I sat down here, my hands just knew what to do,' he said. It's not cool to cry at a Viking museum, but I almost did that day." — Kelley King, Superior, Colorado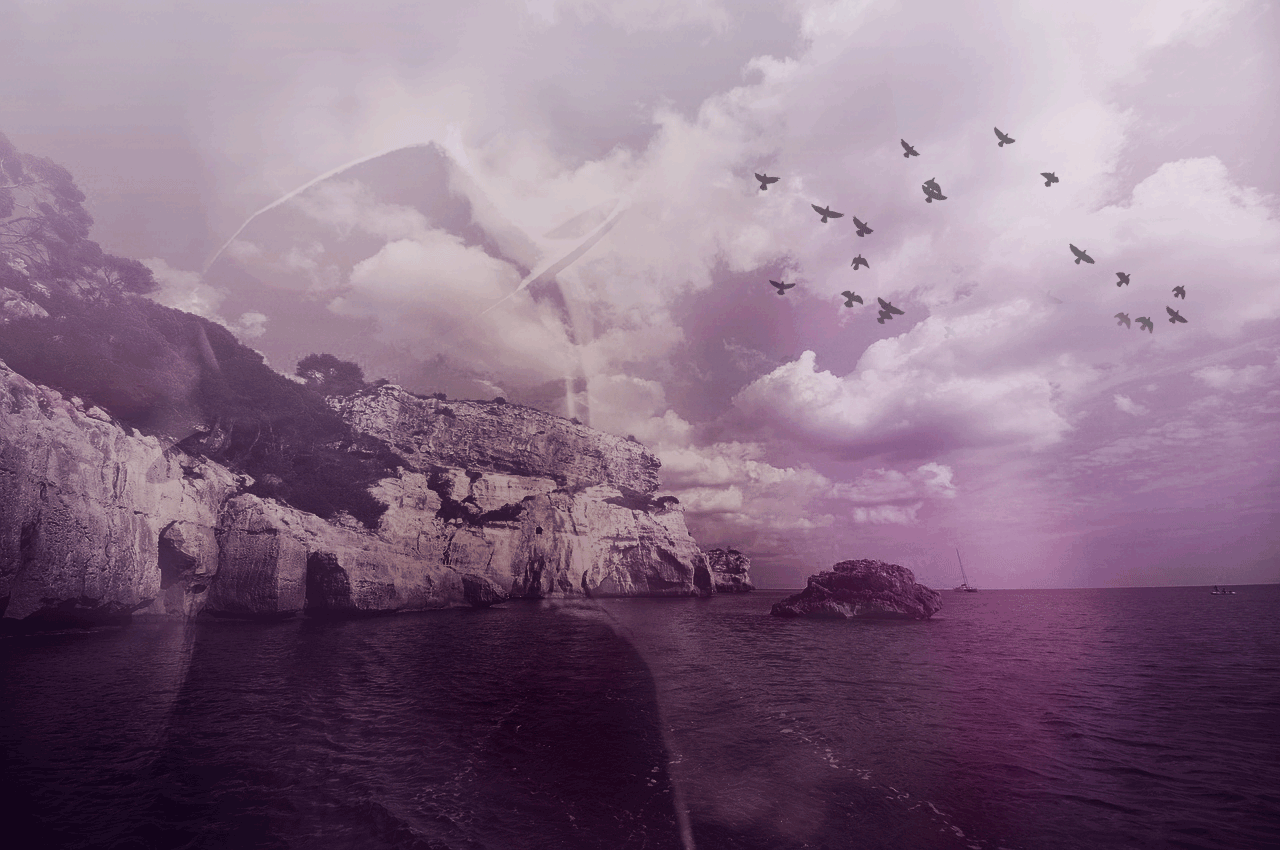 A Sense of Adventure Is Contagious
"Her name is Keira and she is from Australia. We were both traveling alone and a couch-surfer agreed to pick me up from the airport in Menorca. She happened to be in the car. We decided to meet up every day to explore together. We were about the same age (28) at the time and she was already retired. I was in awe! She had worked very hard as a young adult and was able to save up enough to own some properties in Melbourne. She used the money that her renters paid to travel the world. She told me a story about riding a moped through Asia and how after an accident, some locals stuffed tobacco leaves into her wound. Once she finally got to a doctor, they were upset that she had allowed anyone to do that to her. She had a gnarly scar from the experience, but embraced it from beginning to end. She was the kind of person who could talk to anyone and was so easy to get along with. She made me realize how short life is, and why not spend it doing what you love?" — Allie, Lexington, Kentucky
The Monk Who Clocked In
"I was at a large Buddhist temple and began chatting with one of the monks. He introduced himself as Mister Hiska. The conversation turned to religion and he told me Buddhism was his job, not his religion. He said his mother had brought him to the temple when he was 2 years old. He was in his 60s at the time and told me his high status at the temple allowed him to choose to live in his own apartment in the city. Every day he puts on his suit and tie, takes the train to work, changes into his robes and performs his duties. At the end of the day he changes back into his suit and returns home. That was the first time I considered that someone entering the temple so young may choose to remain employed there while their heart seeks something else." — Annie Lou von Mizener, Indiana
A Dentist, a Garbageman, and a Dog Walk Into a Bar
"While hitchhiking in Sligo, Ireland, my companion and I were picked up by a dentist and a garbageman heading off to their favorite pub near Yeats's 'furthest Rosses.' They sang loudly as we traveled. We arrived at the pub, drank for a while and mentioned that we needed a place to stay overnight. We couldn't afford to stay at the pub. They suggested the nearby golf course, but we nixed that. Then, after demanding that we sing 'Yankee Doodle,' they sent us to camp on the beach guarded by their dog, Watchman. He stayed with us until the morning and trotted off home. I am still looking for a dog to name 'Watchman.'" — Linda, Sequim, Washington
The Secret House
"Many years ago I was on a small cruise ship in Costa Rica, and somehow conned the crew into giving me a kayak to explore a deserted cove that we'd anchored in. I was 13, I think. I took it a short distance to a beach, and walked around a bit. I suddenly heard a voice say, 'Hi, I'm Jeff, from Indiana!' I turned around and sure enough, there was a kid my own age standing there. I have no idea how he got there without me seeing him. Anyways, he says, 'follow me,' and bounds off through this thick jungle foliage. We quickly came to this absolutely wild looking house; to this day I've never seen anything like it. It had no walls, only a frame, but was three stories tall and surrounded by terraced gardens. It looked like the tropical paradise of one's dreams, like it was as pretty as the Alhambra. His story was simply that his parents were from Indiana, as if that explained the house in the jungle. We talked about American girls. I recently tried to find the spot, but came up empty. My mom kept a brochure from the cruise company and I tried to identify likely spots, thinking that it might be some sort of nature resort, but came up empty. When I got back to the ship I remember not telling anyone. It felt good." — Reggie, Vancouver, Canada
A Small World, Indeed
"While backpacking with my brother in Morocco in 1994, I met a young man named Mohammed in a cafe. We were in a town called Zagora at the north edge of the Sahara Desert. Mohammed's business was leading trade caravans on camels across the vast desert between Zagora and Timbuktu in Mali, a journey that took 52 days to complete. He was very quiet and shy. Zagora was the big city to him, and too noisy for his tastes, even though it was only a mid-sized town. We shared a couple of Cokes and chatted about the world. A couple of years later I was in a doctor's office and reading a National Geographic article on Morocco—and there he was again." — David van Belle, Edmonton, Alberta
An Ordinary Kindness
"When our three children were young, a friend offered us their holiday cottage for a week as we couldn't afford a holiday that year. We did a lot of cycling along quiet country lanes and villages. One very hot day we arrived at a tiny village square and discovered that the village store had closed. Hot and bothered, we shared our last bottle of water between us. A very elderly man emerged from a small cottage nearby carrying a bag. To our surprise he offered us refreshments: small bottles of lemonade, crisps, chocolate bars, and even sweets. We explained that we had nothing other than small change on us to repay him but he said he'd be offended if we didn't take it. He sat chatting with us for a while and reminisced about having young children and family life. It was a humbling encounter and one that reminded us of the nobility and kindness of ordinary people." — Maureen Dew, Near Birmingham, United Kingdom
'Nuff Said
"The Naked Guy." —Mindy Cole, Albuquerque, New Mexico
When the Spirit of Adventure Offers You Vodka, You Take It
"Our bus driver was speeding down through the mountains from Quetzaltenango to Guatemala City with the enthusiasm of an F1 racer, all in the heaviest rainstorm I've ever seen. I was starting to feel genuine fear, and glanced across the aisle at the only other person who didn't look like a local. I made a feeble joke about us going over the side of the mountain, and the young woman calmly legitimized my fear. 'Yeah, I stayed in the spare room of a woman who was taking boarders after her husband accidentally went over the side of a mountain with his bus full of people.' Um, thanks for that. She offered me a sip out of her vodka bottle to calm my nerves. She introduced herself as Sullivan Oakley. Have you heard a cooler name? (Hint: no you have not.) An American in Guatemala teaching English, she was traveling on her own to her next teaching gig in San Salvador. We made it out of the mountains alive, only to pass block after block of seedy characters as we neared the bus station in Guatemala City. We joined forces for the next segments of our journeys. Sullivan's ability to negotiate a cab ride in Spanish along with my additional presence made us both safer as we went to our locations for the night. I'll never see her again, but I often think of her as the spirit of adventure itself." — Amy Cecil, Kansas City, Missouri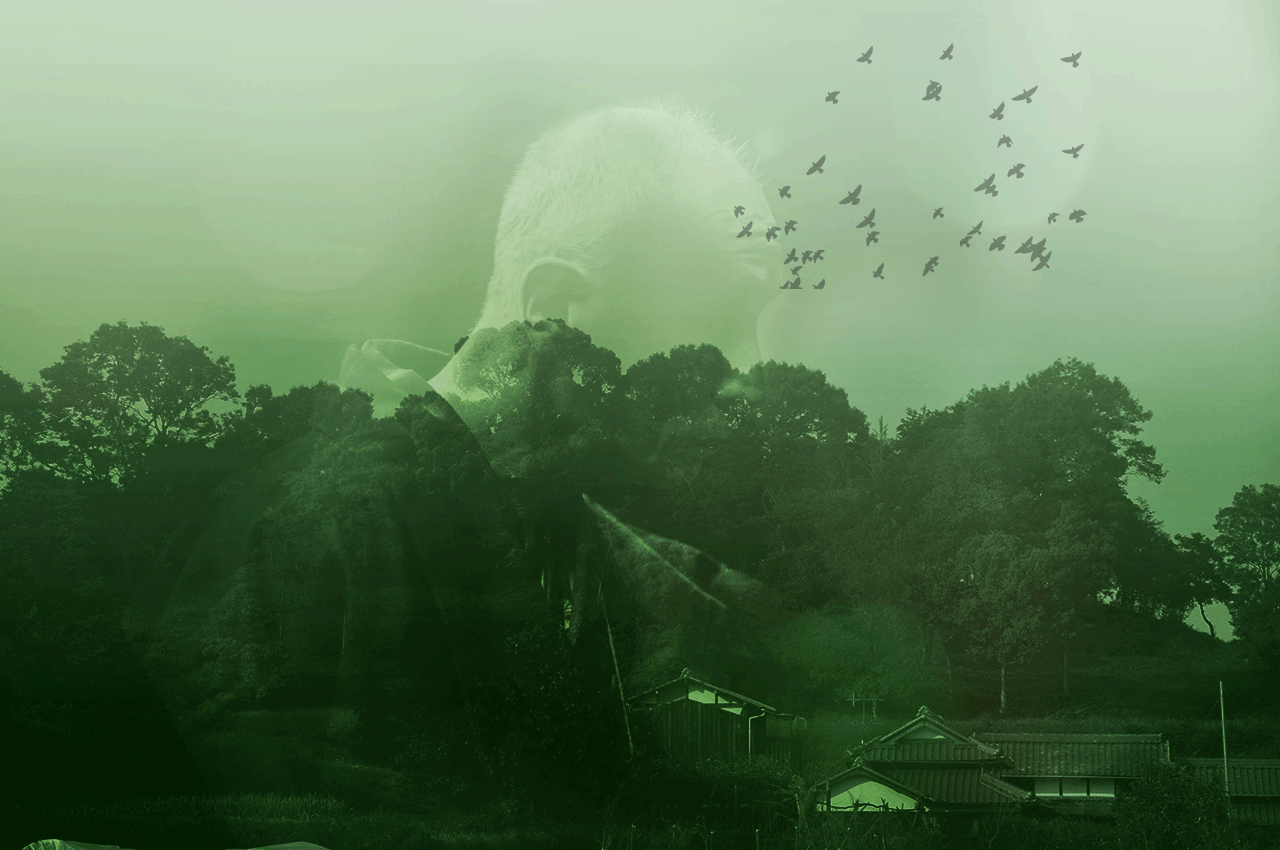 Language Is No Barrier
"When my daughter and I were attempting the Annapurna Circuit trek, we soon discovered that we were carrying more weight than we could handle. We had planned this trip for months, but were physically challenged to return to the town from which we had started our trip. We tried removing and donating extra nuts/protein bars and the like, but still had too much weight. Another trekker suggested that we hire a local man from the village to be our porter, which would mean carrying all our extra weight. We thought that to be impossible since all the village men were quite small and had never walked the Circuit, which summited nearly 18,000 feet. Tagu, a local villager (and very small man), decided to take the job. We carried as much as we could in our day packs. Tagu carried the remaining weight in one backpack and, ten days later, safely delivered us to our last destination. Tagu always waited at strategic forks in the path to make sure we were on target (he was always ahead). He found us walking sticks, guided us over landslides with unfailing good cheer, constantly smiled because he was having his own adventure while guiding us. He did not speak English. We did not speak Nepali. Tagu helped us achieve a monumental adventure." — Karen Custer Thurston, Flagstaff, Arizona
First Kiss
"In 2015 I took a trip with my local chamber of commerce to do a bus tour of Ireland. It was my second time to the country, but oddly enough, my first real 'tourist' trip. After a long drive from Dublin and some stops along the way, we arrived in Killarney for the evening. We settled into our hotel and had a fabulous dinner. I joined a few of our group for drinks at the bar after and we wandered outside. It was quite a scene; there was a wedding party going on inside. There were a few folks from the party taking a break outside as well and I fell in with talking to a guy who turned out to be the brother of the bride. He was a fisherman who had grown up on a farm in the area. We talked for hours, he bought me a drink, flirted hard, and ended up being my first kiss. Three years later, we still keep in touch." — Mallory, Maryland
Stranger Than Fiction
"I was traveling through Pakistan using couch-surfing to find places to stay. I messaged one guy who had the most outrageous profile I've ever seen in my life: he said he had been given a private performance by Rahat Fateh Ali Khan; published two medical papers; written three books; and modeled for Calvin Klein at the ripe old age of 23. I assumed this was him having a laugh but when we met up I discovered that he was legitimate. He was the grandson of a famous Pakistani poet and possibly the smartest person I have ever met in my life. He knew more about Scottish politics than I did! He brewed his own Ayahuasca, made millions on Bitcoin and had three professionally made music videos. Unfortunately, he experimented a bit too much with substances and died of a suspected overdose this year. I don't think I'll ever meet another character like him. RIP, mate." — Jack Campbell, Scotland
If you have a terrific story of your own travel stranger to share, head over to our community forums and tell us about it!