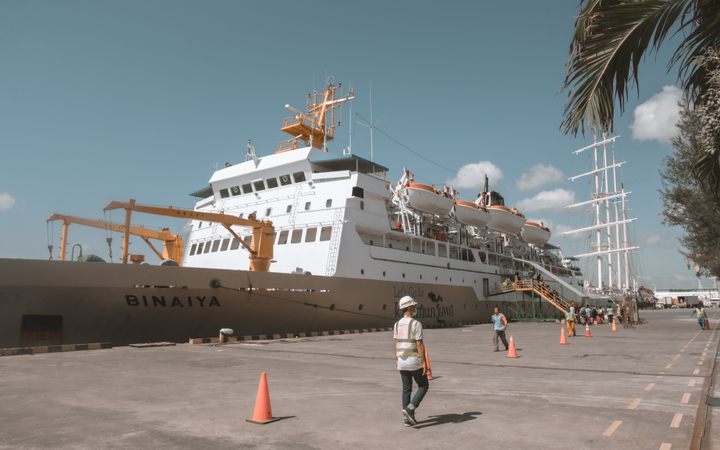 The 30-Hour Ferry Rides That Keep Indonesia Connected
With more than 6,000 inhabited islands, the country can't rely on air travel alone.
The deep horn aboard the Binaiya rumbles as a nearby ship worker shouts, "Hurry on, we leave in 30 minutes."
Amid the intense heat and humidity, what appears to be a sea of people squeezes through narrow gates. Above their heads, cardboard boxes of uncommon shapes crowd surf their way up to the front as the many uniformed guards stamp available arms, ensuring a steady flow. The mass moves towards the ship like a well-oiled machine of chaos. Where exactly is everyone going?
Indonesia is the world's largest island nation, an archipelago consisting of more than 17,000 officially registered islands. While the vast majority of the 264 million people that call this country home are spread across just two of these, Java and Sumatra, many live scattered among over 6,000 other islands.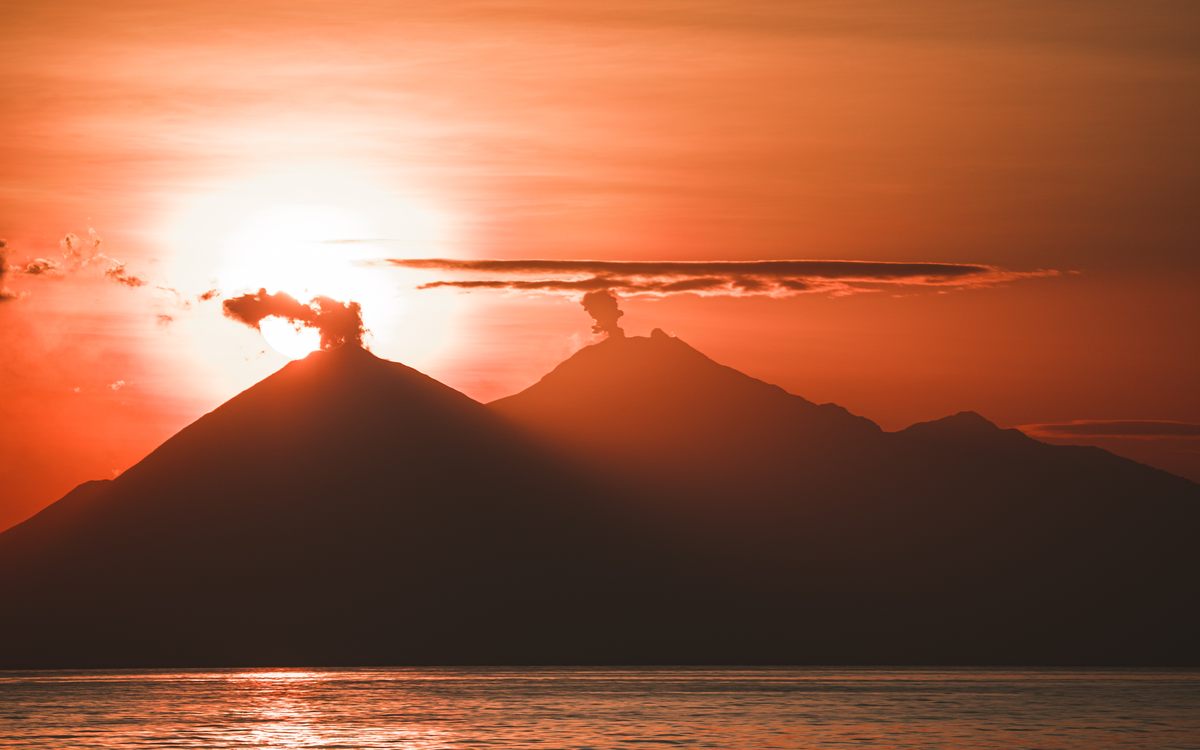 After over three centuries of Dutch colonization, and a few years of Japanese occupation, Indonesia proclaimed its independence in 1945. President Suharto's new regime, centralized in Java, had to unify thousands of islands that had long differed in cultural customs, religions, and political structures.
In an effort to consolidate power across the archipelago, the newly formed government attempted to nationalize KPM, a Dutch-owned shipping company that dominated inter-island travel. Following a Dutch refusal to cooperate, the Indonesian government set up the Pelayaran Nasional Indonesia (Indonesian National Shipping), or PELNI for short, to regain control over their seas. With a combination of ships looted from Japan in WWII and ships rented from elsewhere, PELNI quickly emerged as the winner in this short skirmish for logistical dominion. By the end of 1957, KPM discontinued its operations in Indonesia entirely.
In an era predating affordable and convenient air-transport, PELNI became the lifeblood of local travel in Indonesia, connecting passengers and cargo to each corner of the newly united archipelago. In recent years, the company's importance in the larger, more populated islands has dwindled. But, to many of the smaller and less developed islands, primarily further east, the 26 ships still functioning are absolutely vital. They stop at places where air travel has remained an impracticality and crops are less easily grown.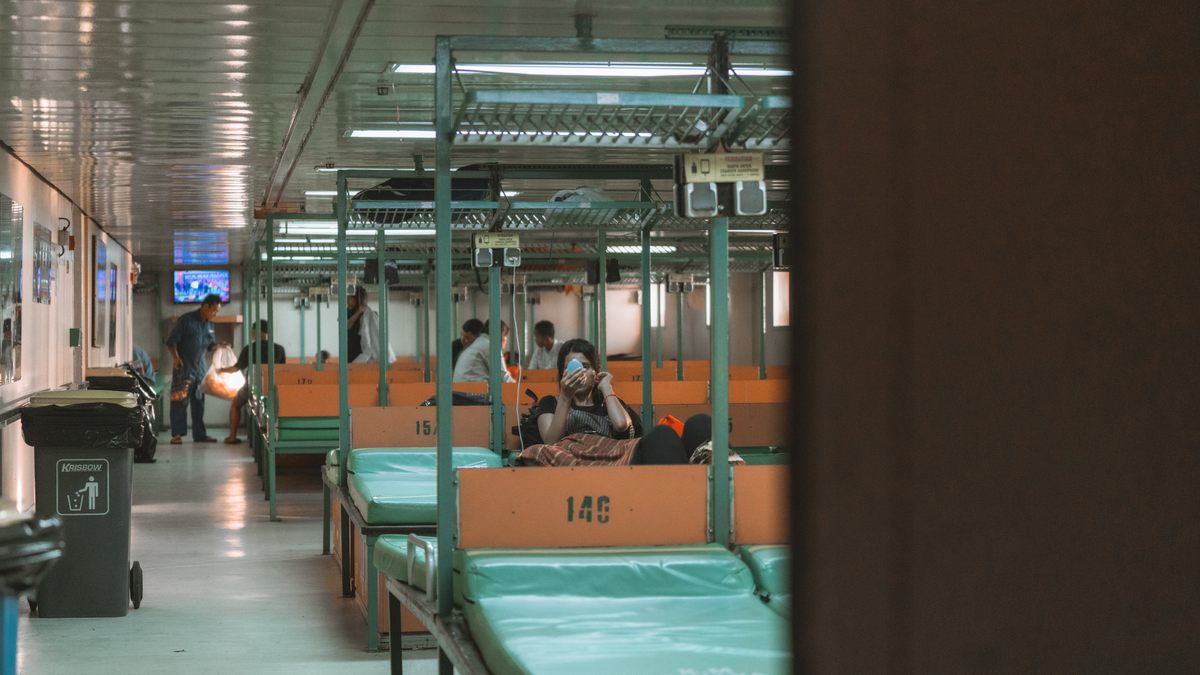 Binaiya is a fairly standard model in the fleet. It officially sleeps 960 passengers, though a number closer to 1,500 is not uncommon. On the upper decks, there are a few private cabins that sleep two or four. However, the vast majority of passengers sleep in rooms of up to 200 in the massive dormitory decks.
Though routes of these boats are infamously prone to change, Binaiya regularly travels between five major islands: Bali, Sumbawa, Flores, Sulawesi, and Borneo. Dormitory tickets for the 30-hour Bali-to-Flores leg cost $15 and include six meals.
Soon after leaving the port, Binaiya takes on a life of its own. Many of the kids on board rush to the upper deck, where strong winds drown out their excited chatter. In the shaded regions, large groups circle around decks of cards. Cigarettes are passed around and, in between the small meals, copious amounts of Indomie (Indonesia's most popular Instant Noodle) are devoured.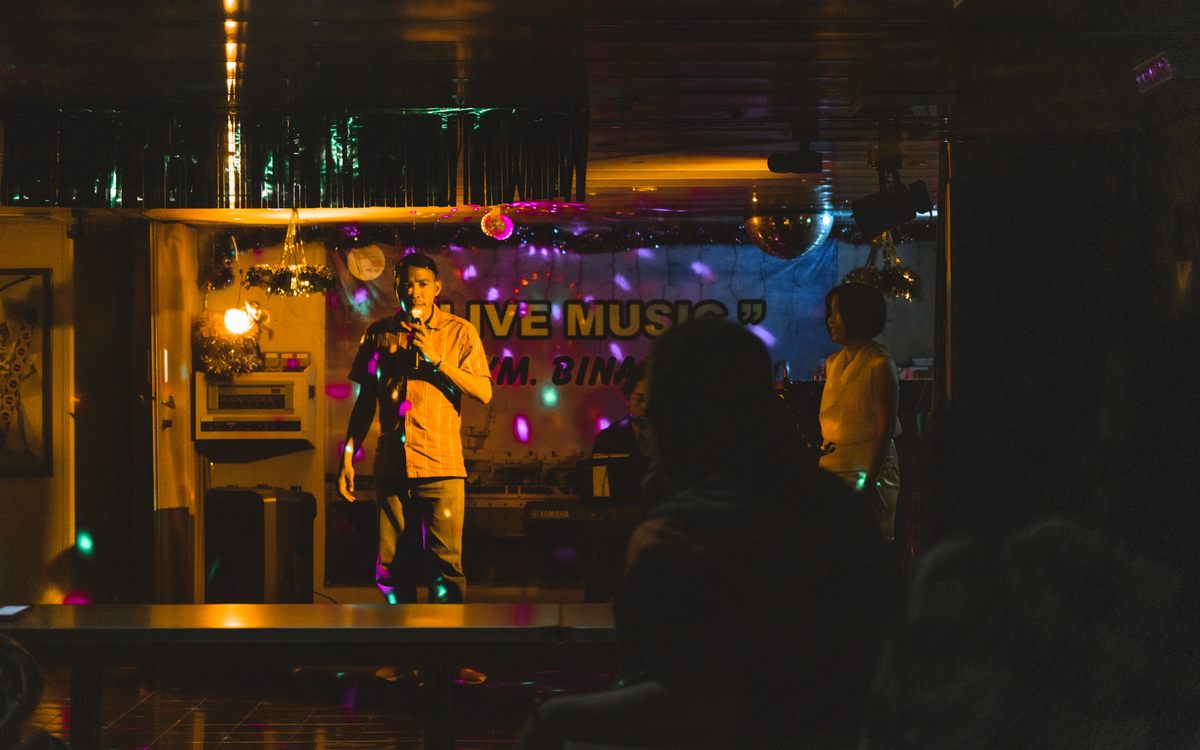 Every leg of a PELNI journey has its own clientele. On boats leaving from Bali, migrant workers looking to capitalize off of the tourism craze might be the most common. For young Indonesians from islands such as Flores, Sulawesi, and Sumbawa, the booming tourism industry in Bali offers stable job opportunities in hospitality and transport.
William, a local passenger, is from the Manggarai province in Flores. The population of his home town, Golocala, is roughly 1,000. Many of the people here, his family included, spend their days farming the region's main crops: coffee and rice. Curious about the opportunities offered on some of the other islands, William boarded his first PELNI six years ago. A little less than two days later, he landed in his new home, Bali. After some time wandering around the island, William found work as a manager for a pair of small villas in Uluwatu, a popular surf town for tourists.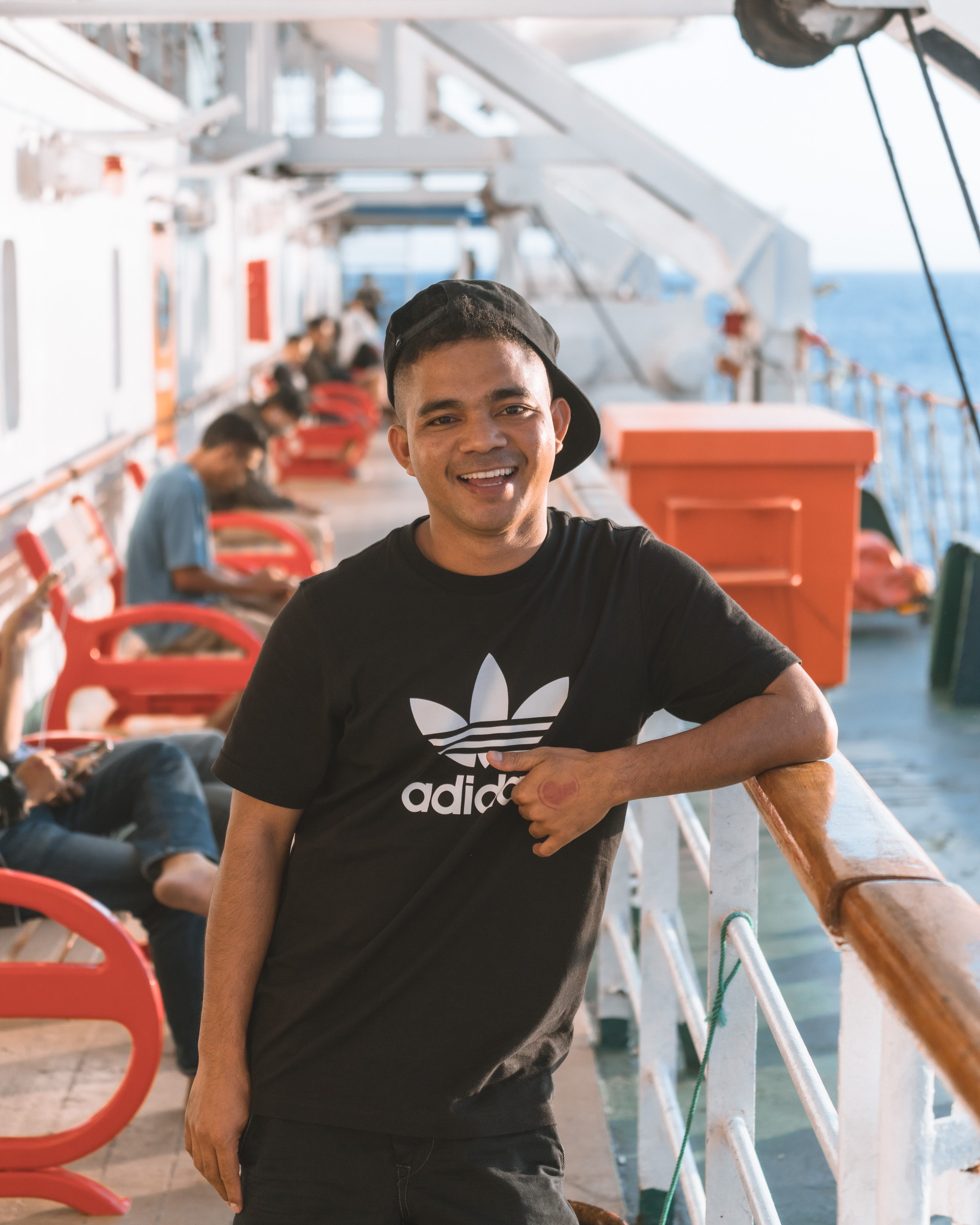 Generally, William returns home via PELNI once or twice a year. "Almost all of the people I know are using it because it is very cheap," he says. On this particular trip, he is off to see his newborn baby for the first time. His wife, who also moved to Bali to find work in the tourism industry, had moved home just a month earlier to prepare for the birth of their child. "In Bali, having our baby in a hospital will be maybe seven or eight times more expensive than in my province," William says.
Eventually, William and his wife plan to move back home to set up a small shop with the money they have saved in Bali. Growing up with nine siblings in a village of fewer than 1,000 people, there is a sense of community ingrained in him. "When I first left," William says, "all I wanted was to experience different kinds of life. Now, I mostly just want to be with my family again, to feel at home." His mind momentarily drifts before rejoining the conversation once again. "In my family, only me and one of my sisters left Golocala. But, on this boat, there are many people from Manggarai, just like us, who can't wait to be living at home again." Until then, the cheap price of PELNI allows William, and many others, to travel home a few times a year, for a fraction of the cost of an airline ticket.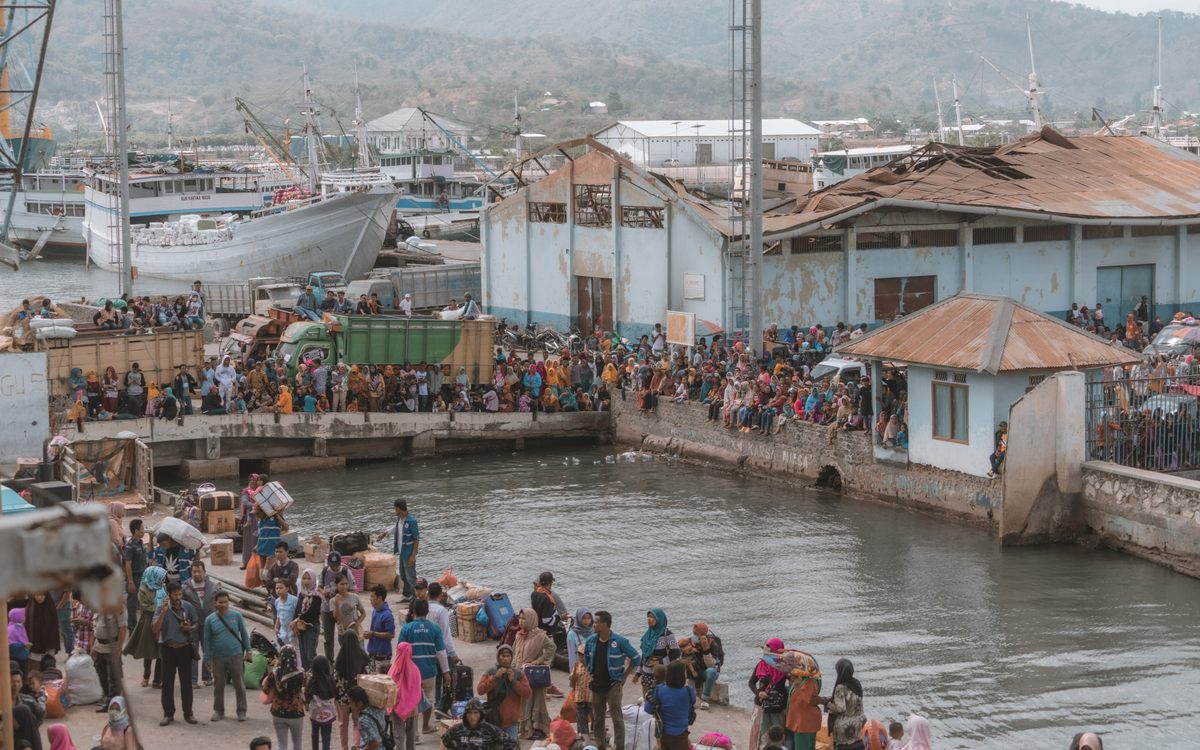 After nearly 24 hours floating across the calm of the Bali Sea, we dock in Bima, the largest city in Sumbawa. The docking process is always a spectacle.
From the moment the gates open, food vendors rush aboard, racing to their chosen spot on the deck. All too aware of the less-than-ideal meals served on the boat, locals come laden with local delights like nasi campur and ayam goreng, as well as popular sweets such as dadar and wajik.
On the ground level, hundreds of family members line the docks eagerly awaiting the return of their loved ones as other families begin their goodbyes. Beside the boat, trucks full of corn, onion, and garlic, the main exports of Bima, load tons of products abroad. These shipments will be gratefully received by various islands less able to grow their own.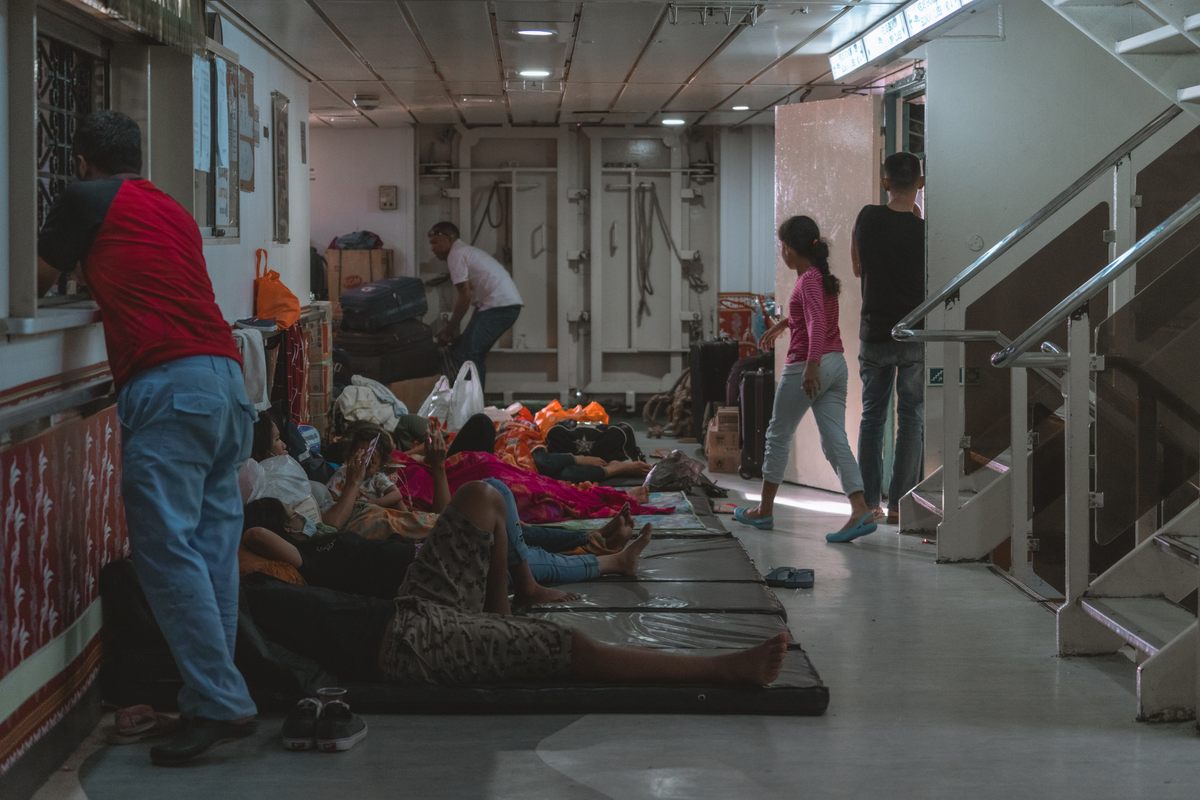 At this particular port, far more passengers get on than those who leave. An already over-capacity ship sees its hallways nearly overflow. After a couple of hours, the deep horn of Binaiya rumbles once again and the many vendors scatter back ashore. Before long, Binaiya is on the move, with Flores a mere six hours away.
Once commanding a fleet of over 50 vessels, PELNI is no longer as popular as it once was. As the nation experiences a continuous rise in affordable air travel, shipping routes available to the public will decrease. Unfortunately, for an archipelago so large, modernization occurs at very different speeds. So, while some larger islands are losing the need for these boats, many smaller islands have come to rely on them more than ever.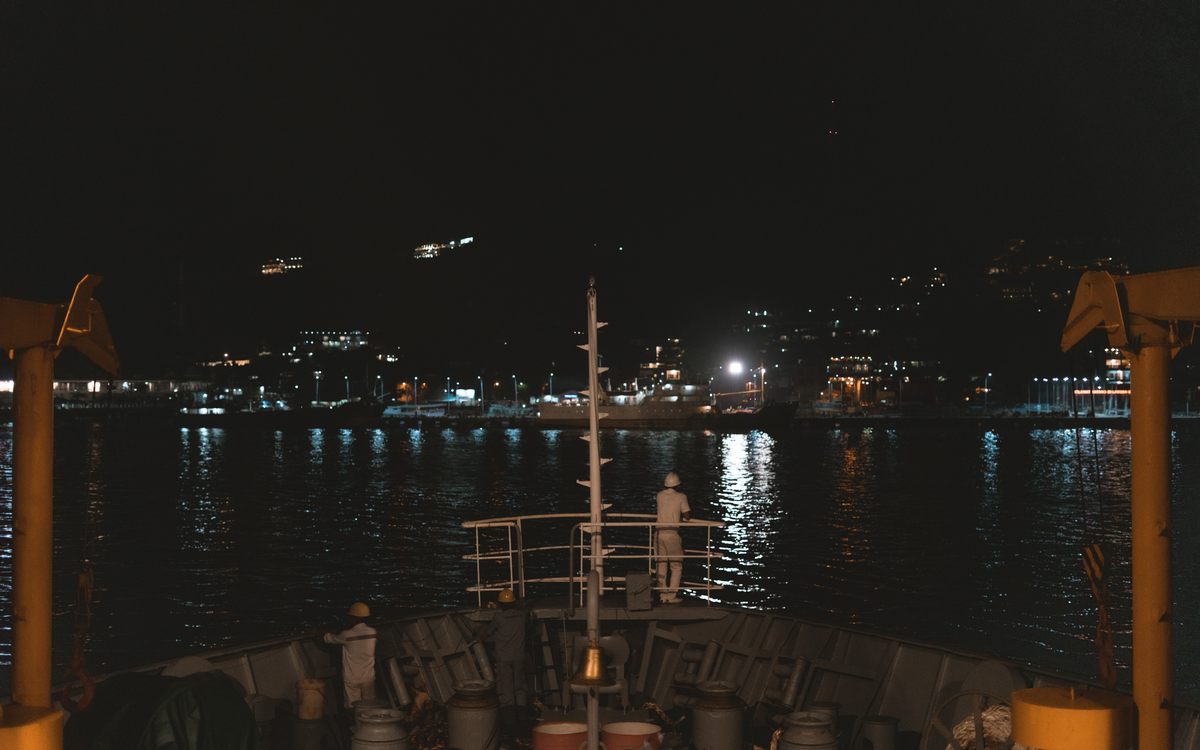 On the Eastern end of the archipelago, where lands are often less fertile, mass shipments of rice, onions, corn, and other basic foods are critical. Each time a route closes, these islands face less-regular shipments and added obstacles for leaving and returning home. Thankfully, a restructuring of the ticketing system and improvements to customer experience has led to an increase in low-budget local passengers, like William, over the last five years. After nearly two decades of declining popularity, PELNI seems to be turning a corner.
For millions of Indonesians, this means that dreams of better job opportunities and new homes are still on the horizon. For William, his goal is to ultimately return home. He will once again take a rather long boat ride.
You can join the conversation about this and other stories in the Atlas Obscura Community Forums.