With Restaurants Closed, Tuscany's Finest Fare Is Going to Food Banks
Families in need are receiving prosciutto and Pecorino di Pienza.
Giuliano Faralli's cell phone rings ceaselessly. "At midnight I am forced to turn it off—I need to sleep at least a few hours," he explains as he checks the dozens of grocery bags that fill the warehouse. Faralli is the director of a local chapter of Caritas, a charity run by the Catholic Church, in Montepulciano. Each week, the nonprofit distributes these bags to 500 families in Pienza, Chianciano, and other Tuscan towns.
In February, his Caritas sent food to around 120 families. But when the COVID-19 lockdown began, Faralli's phone started ringing, as new families discreetly asked for assistance. In Tuscany, more than 3,000 people have registered with Caritas since the beginning of the pandemic, an increase of 91 percent compared to all of 2019. The next survey, which will be presented in June, will likely show the numbers increasing further.
"Since the outbreak of the pandemic, craftsmen, hairdressers, and owners of tourist shops, farmhouses, and bed and breakfasts have called me," Faralli explains. Although the government has authorized all commercial activities to reopen, many business owners in villages that usually fill with tourists have had no reason to raise the shutters.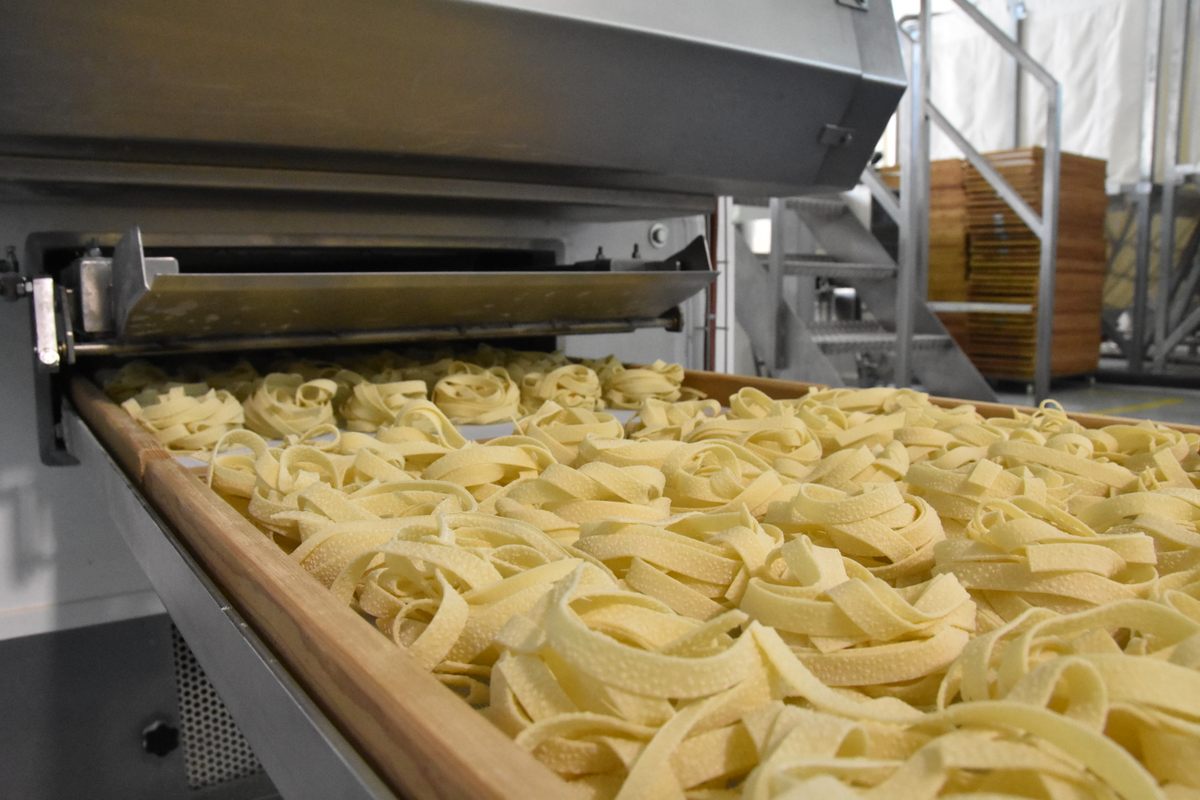 "A year ago, the street was full of people, tourists above all," says Laura, who works in a bar steps from Porta al Prato, one of the entrances to the old town of Montepulciano. "Today it is empty, and perhaps it will be this way all summer."
In the warehouse, Faralli prepares food packages based on the advice of a nutritionist: pasta, tomato puree, beans, canned tuna, biscuits, flour, sugar. But sprinkled among the pantry staples, there are Tuscan Hams and Finocchiona (local salami seasoned with wild fennel seeds) and Pecorino di Pienza. These gourmet foods, all of them local, are regularly exported abroad to fancy restaurants. The food packages are typically worth around $33; a kilo of pecorino cheese costs around $22.
The pecorino being delivered to in-need families is made by the Cugusi family, which has been producing the hard, salty cheese in the Tuscan hills since the 1960s. "In recent months our sales volume has decreased by 70 percent," says Silvana Cugusi, gesturing at the hundreds of unsold wheels that have long since completed their seasoning. "And to make matters worse, for our 800 sheep, this is the moment of maximum production."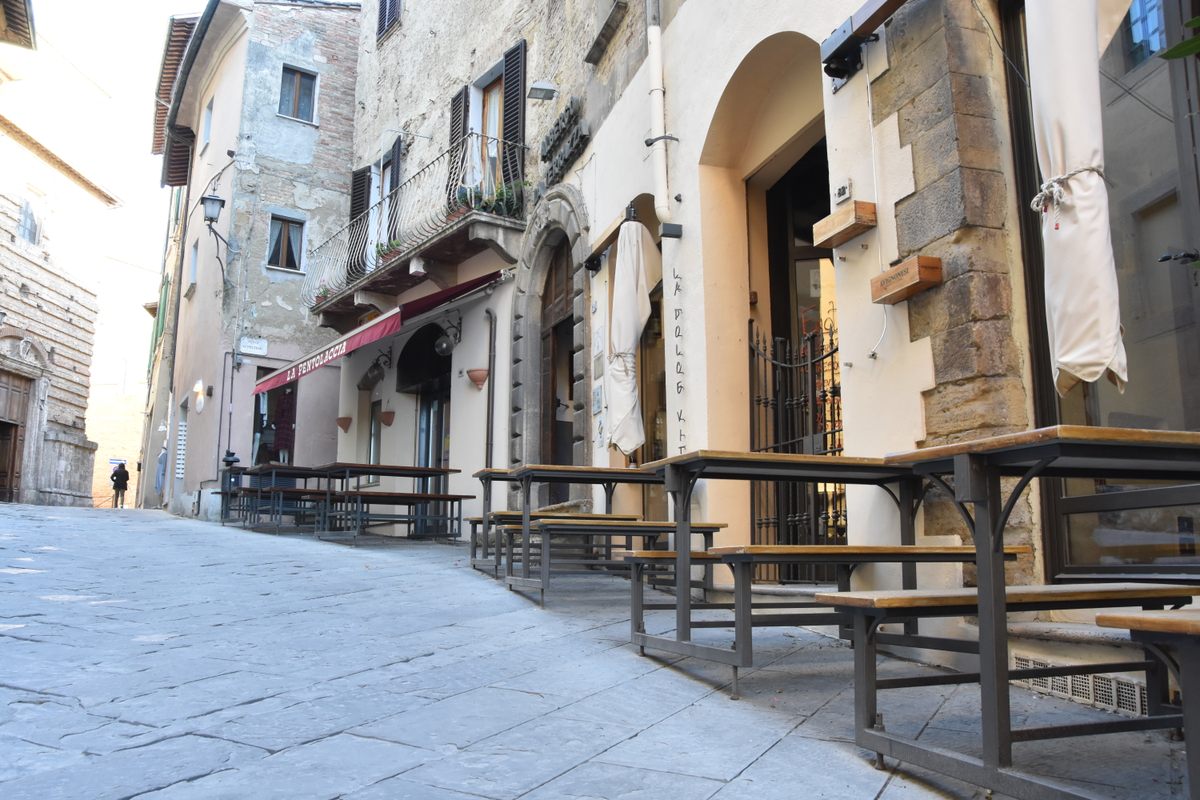 Lots of milk, but no market: In the United States, the same problem has led producers to discard potatoes, milk, and more. A thought that kept Silvana up at night. Many dairies, pasta manufacturers, and ham factories in Tuscany face similar struggles. Supermarket sales are still healthy, but those who usually sell to restaurants and farmhouses, or export to Europe, Japan, and the United States, have started to suffer.
"Fortunately it was not necessary," says Silvana of his fears of throwing away milk and cheese. "Actually, now I'm calm." He sold milk below cost to two large dairies that sell to major retailers, and then he donated cheese to Caritas. "This allowed us to continue production without laying off any of our 10 employees."
The same logic has motivated the makers of other prized Tuscan foods, many of which are stamped PDO or PGI, an EU certification recognizing specialty foods that follow rigorous standards. Alessandro Iacomoni, the owner of Salumeria di Monte San Savino, regularly sends dozens of hams, Finocchiona, and salami to the Caritas in Arezzo. A man of few words, he speaks of donating Cinta Senese, a prosciutto that comes from an ancient pig breed and costs around $100 per kilo (or $45 per pound), as if it were the most normal thing in the world.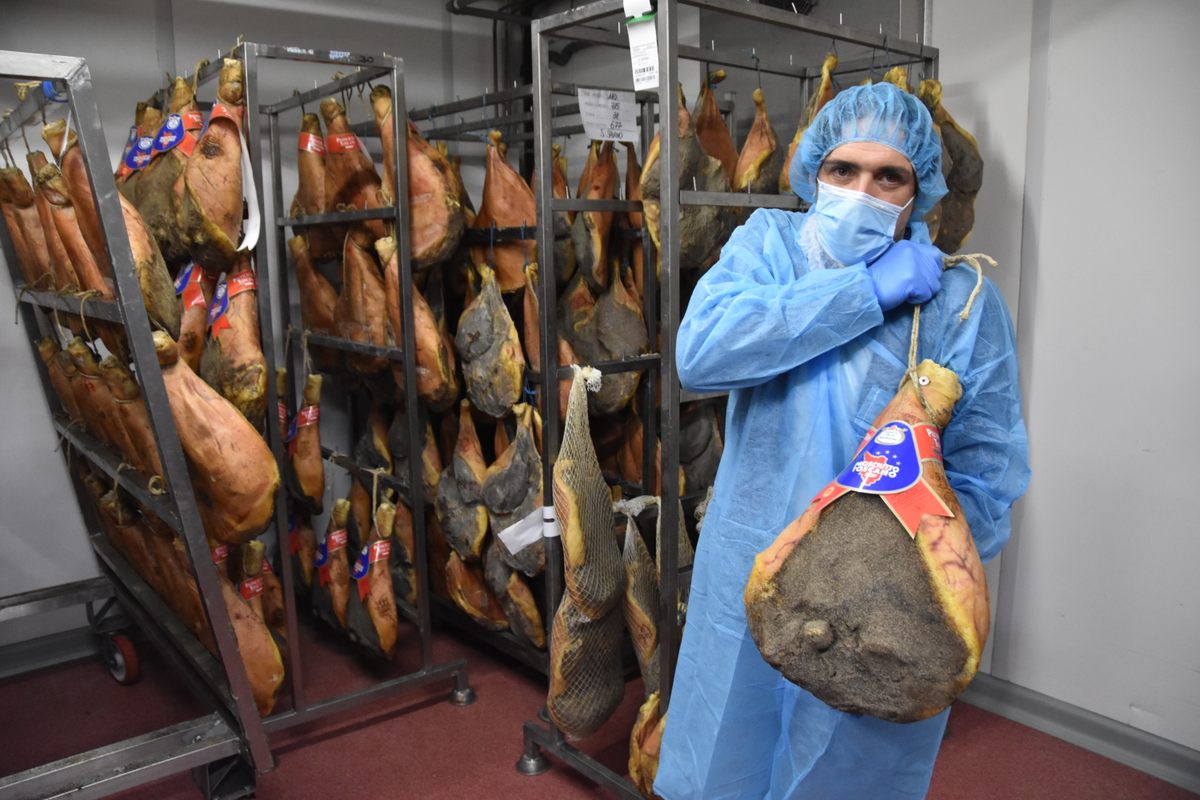 "Putting these products in the packages we distribute has a great value," says Alessandro Nelli, who manages Arezzo's Caritas. "Families appreciate it."
The Pici produced by the Panarese pasta factory ends up in shops and supermarkets all over the world—and now in Faralli's warehouse, too. Their sales are down, but as owner Alessio Panarese explains, "The moment is difficult for everyone, so as long as Giuliano sends me an email, the following day I'm always ready to send him tons of pasta."
These companies have chosen to donate their products to Caritas out of solidarity with their fellow Tuscans, and to continue producing without firing anyone or throwing anything out. "When we receive these delights," says Faralli, who started directing the charity after retiring from the fire brigade, "we try to portion them in order to give a bit to everyone."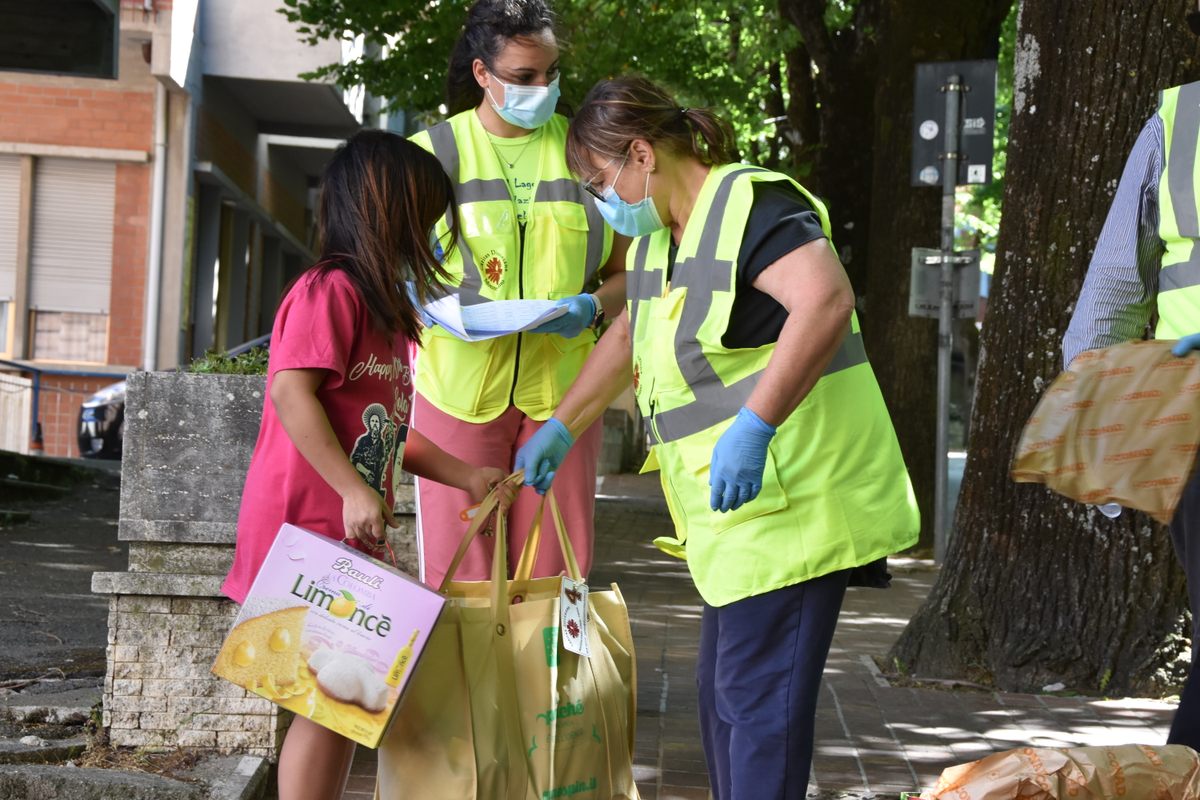 But in recent weeks, a consortia of Tuscan PDO and PGI producers has reached an agreement to sell municipalities of the region their foods at production price (without, therefore, earning a euro) so it can be distributed to citizens who need it most—either in food parcels like the ones Caritas delivers, or by including them in the list of foods that can be purchased with "bonus-spesa," a program similar to food stamps that can be used via a paper voucher or smartphone at the supermarket.
"The emergency phase is about to end," says Nelli, "but now the most difficult part is coming. Because many families, in which no one has a job anymore, are facing up to that fact. Now in those houses, in addition to food, we will also have to bring hope."
Gastro Obscura covers the world's most wondrous food and drink.
Sign up for our email, delivered twice a week.