Found: Unworn Levi's From 1893
They're worth tens of thousands of dollars.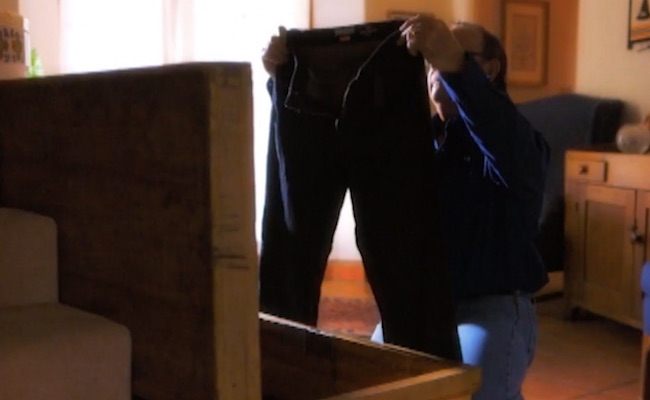 Solomon Warner went west in 1830s. A tall man—6'6"—from upstate New York, he traveled to California to find gold, before settling in Tucson and setting up a business selling goods to people passing through on the Butterfield stage coach. When he died in 1899, he left behind a wooden trunk full of possessions that became family treasures, including a Bible, a saddle blanket, and a pair of old jeans.
Those jeans, a pair of Levi's, may be the oldest pair of unworn jeans still in existence, reports Fox Business News.
Jock Taylor inherited the trunk and when he found the jeans, he started wondering about them. He took the jeans to an auctioneer, who started decoding the clues to their age.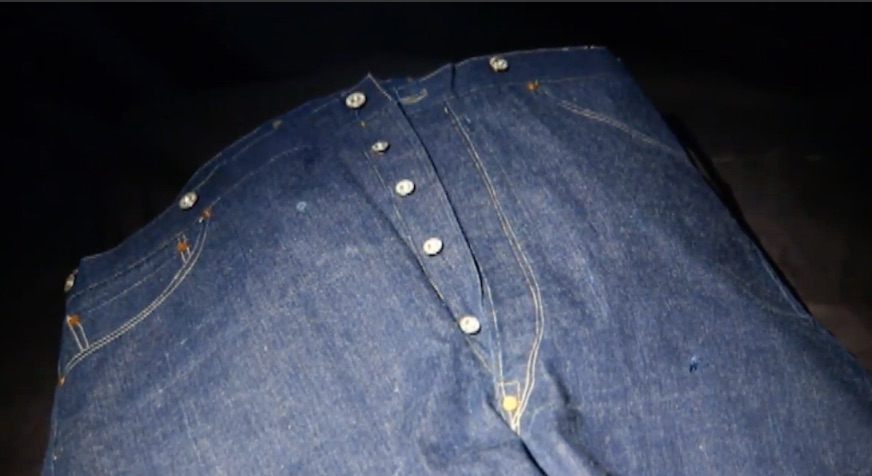 They had exposed rivets (which dated them before 1937), suspender buttons (pre-1922, when belt loops appeared on the jeans), and a single back pocket (pre-1901). The auctioneer dated them around 1893. They were so large, with a 44 waist and a 37 leg, and so old, that they likely belonged to Warner himself, who would have needed long pants to fit his tall body.
To connoisseurs, vintage denim is incredibly desirable, and the fact that these pants were never worn makes them that much valuable. Taylor has been offered $50,000 for them by Levi's, but for now he's holding onto his treasure.