How Great Art Can Make You a Little Crazy
Braving the long lines to see the last Leonardo in private hands.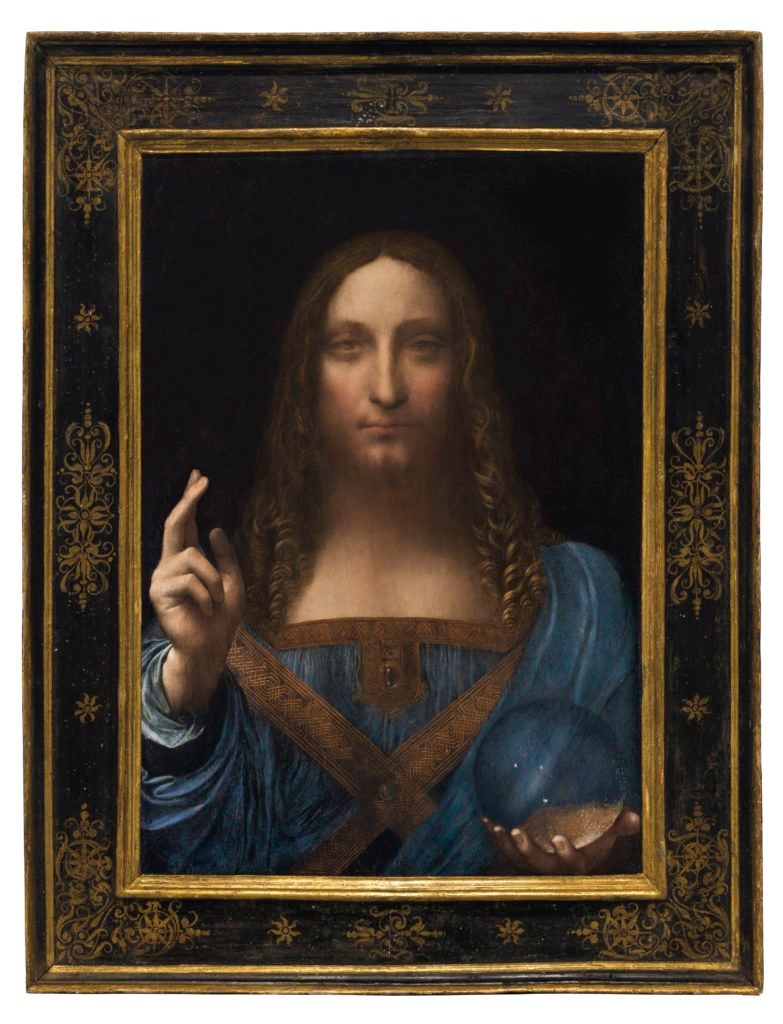 At 7:30 on a frigid Tuesday morning in November, Jill Vanier left her home in Ashfield, Massachusetts, and made the four-hour journey into New York City. Then, a cab ride through midtown traffic. Finally, with three other friends, she waited over an hour on a line snaking down the block outside the Rockefeller Center offices of Christie's, the auction house. They had traveled nearly 200 miles to see the painting billed as "The Last da Vinci," Salvator Mundi, before it passed from one set of private hands into another. It could be years before it is on public display again, if ever. "I mean, I pray not," says Vanier, who hopes the painting, one of fewer than 20 works by the Great Master confirmed to exist, will find its way into a museum or public gallery.
Great art such as this Leonardo can inspire enormous acts of devotion—acts that the skeptical might well describe as nearing insanity, or at least fanaticism. But Vanier's efforts are a far cry from the documented psychiatric condition called Stendhal's syndrome, the experience of physical symptoms in the presence of great works of art, and the subject of a 1989 book of the same name by Florentine psychiatrist Graziella Magherini. It comes on like the flu: the prickling of a cold sweat, dizziness that gives way to nausea, the sharp twang of anxiety. You might weep. You might faint. You may simply swoon. But treatment is swift and easily accessible: bed rest, tranquilizers, and a quick return to the humdrum. Speaking to People magazine in 1989, Magherini cautioned art lovers to be prudent when seeking their fix. "My advice to people," she said, "is not to be voracious and to avoid an overdose. In other words, don't try to do the entire Uffizi in one day."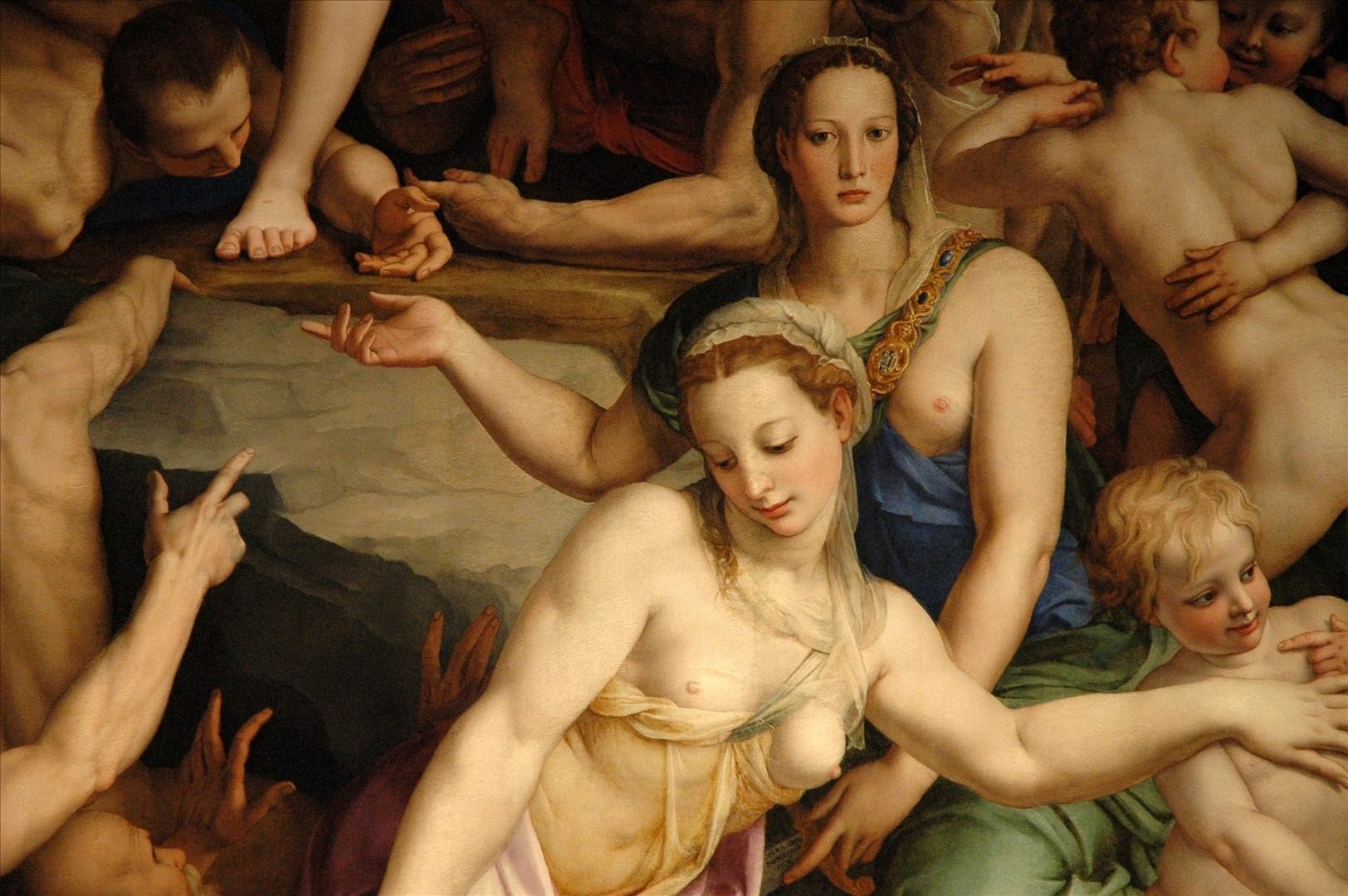 Magherini borrowed the name of the condition from the French writer Stendhal (author of The Red and the Black, 1830), born Marie-Henri Beyle, and the story of a visit he made to Florence. On looking at the works displayed there, he wrote in his diary, his soul became "more enraptured," and he found himself "on the way to tears." More than that, he wrote, "It's majestic, it's living, it appears to be nature in relief … that grace which, combined with the majestic, makes me fall in love at once." Indeed, even the pain of Stendhal's new boots, which pinched at his swollen feet, made scarcely an impact on the awe he felt before Bronzino's Descent of Christ into Limbo at the Basilica di Santa Croce. Years later, he described it thus: "I had palpitations of the heart, what in Berlin they call 'nerves.' Life was drained from me. I walked with the fear of falling."
Over nine years in a hospital in Florence, Magherini treated some 106 patients who suffered such spells before tremendous works of art. For some, the experience was even more dramatic, writes James Elkins in Pictures and Tears: A History of People Who Have Cried in Front of Paintings. "Some report delusional symptoms; one felt persecuted and claimed the artworks were following him around." The "violent sensuality" of Fra Angelico's colors triggered depression, vertigo, even a racing heart. Another patient collapsed before Masaccio's paintings in the Brancacci Chapel. These are all Renaissance works, like the Leonardo at Christie's—but the inspiring object could come from any era, Magherini told Art News. "Different people have strong reactions to the same work of art, but the cases we have seen have more to do with the history and personal experience of the patient than with the object."
Magherini's book launched article after article, a thriller—and an armada of criticism. Detractors claimed that the phenomenon was no more than a combination of jet lag and everyday anxiety. "When the media interest died down," Elkins writes, "the consensus was that there is no Stendhal syndrome, only a grab bag of complaints from heat exhaustion to schizophrenia." Nonetheless, says Iain Bamford, author of A Doctor's Dictionary, "there is plenty of evidence of people suffering from it, or its variants," of which the Bible-inflected Jerusalem syndrome is the most famous. "Susceptible people just have to feel they're in the presence of something exalted, and it tips their mental balance to the wrong side of the scales … "
Neurologists have since struggled to replicate Magherini's findings. Instead, they found, participants in a similar study did "suffer artistic effects, mainly in pleasure (83 percent) and emotion (62 percent)." Vanier and her friends have not heard of Stendhal's syndrome before, other than a passing mention in a recent New York Times article. But they think immediately of Christie's four-minute promotional video, The Last da Vinci: The World is Watching. Viewers stand agog, jaws loose, eyes glassy with tears, before the painting presumably, though it never makes an appearance. (Patti Smith, Leonardo DiCaprio, and a few other famous faces make brief cameos.) "They're having a divine experience," remembers Vanier.
Before the work itself, which has had limited public viewings that will end November 15, just before it goes under the hammer, viewers seem anxious to document the spectacle. Around two dozen people gather in front of the work, their iPhones and iPads outstretched. "Folks, please, no flash," beseeches a security guard. Turning to leave, one man turns to his friend. "Did you go close?" he asks. "Did you?"
From the gloom, Jesus Christ looks out at the crowd. His right hand appears almost to stretch out from the frame, his left holds an aqueous orb symbolizing the world.* It seems as though his face is lit from within—or perhaps it is simply the mastery of the brushstrokes. Any fainting before the work, in its multi-week run? No, says another guard. He breaks into a wide smile. "We are all happy people here."
*Correction: This article previously stated that it was Jesus's left hand stretching out and the right hand holding the orb. The reverse is true.