5 Amazing State Parks That Las Vegas Visitors Often Miss
Each one is unique, though they share a common locale.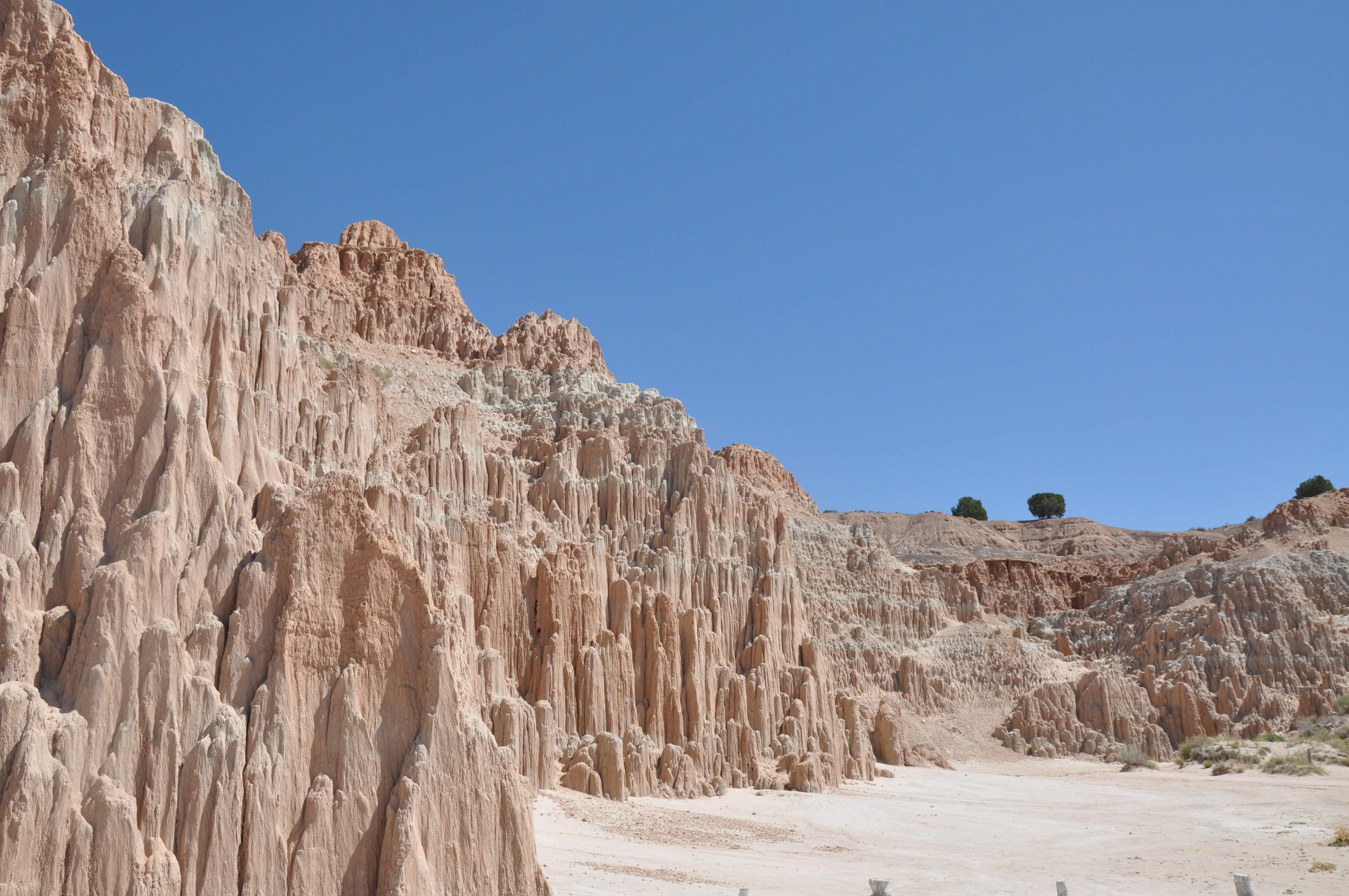 Not far beyond the flashy facades of the Las Vegas Strip, right above the line that separates Clark and Lincoln counties, are a host of hidden treasures. Five of the most beautiful but relatively under-the-radar state parks in America are located in this stretch of Nevada, each with its own pristine landscape and unique character.
Inside these extraordinary parklands, visitors can find fishing, canyoning, trail-running, hiking, exploring, boating, and some of the most picturesque camping spots in the continental U.S.—not to mention superb mountain biking trails located just beyond the parks themselves. For the history buffs venturing to Lincoln County, there's also Elgin Schoolhouse Historic State Park, the site of a preserved one-room schoolhouse that operated from 1922 through 1967.
Altogether, these parks are a testament to the fact that the Silver State's shiniest treasure has never been its manufactured glitz, but rather the natural beauty that runs, like a vein, right through it.
---
Lincoln County was formally established in 1866, two years after Nevada was admitted into the Union—and until 1909, when Clark County was formed—Lincoln County included Las Vegas. About two decades after the county lines were redrawn, two major events occurred that would transform this area. The first was in 1928 when plans for Hoover Dam (then called Boulder Dam) were authorized by Congress. The dam was set to be the largest single concrete construction project in American history, and thousands of laborers picked up and made their way to the worksite.
The second event came in 1933, not long after construction kicked off on the dam. FDR's New Deal had yielded a job-creating initiative known as the Civilian Conservation Corps. The CCC was a 300,000-person workforce composed primarily of workers who hadn't been trained in any kind of particular trade, but who were able-bodied and in need of jobs. The dam project had kicked off a huge amount of interest in southern Nevada, and the state's senators seized the opportunity to develop that portion of the state. Recognizing the area's unusual concentration of natural wonders, the state's government-directed resources (also courtesy of the New Deal) toward establishing its first state parks.
Today, the parks continue to represent Nevada's commitment to its incredible landscape. Lincoln County's state parks aren't the car-clogged, tourist-flocked places of postcards past. They are something else: undisturbed, under-the-radar, and utterly breathtaking slices of nature, and all a relatively short drive from Las Vegas.
---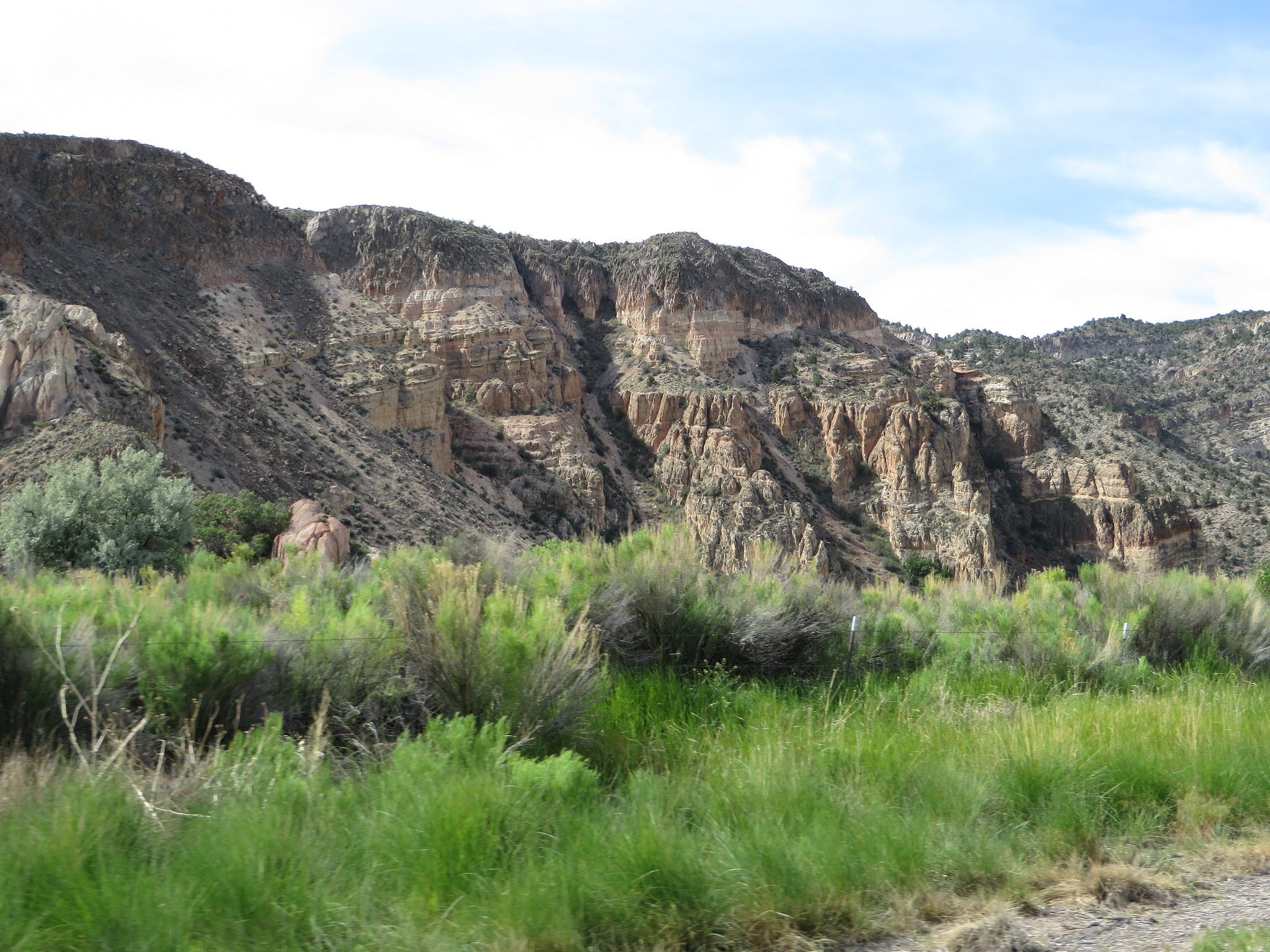 Founded on lands donated in 1926 by a rancher named James Ryan (who purchased it from its 1873 settlers, Samuel and Hannah Kershaw), Kershaw-Ryan State Park is the closest of these great escapes to central Vegas. The first thing you'll notice as you arrive is something you feel rather than see: a drop in temperature of about 10 to 15 degrees. After that, the lush greenery, meticulously manicured lawns, or any of the various species of birds found here might capture your attention. It's a breathtaking spot in which you'll find two seemingly contradictory ends of a spectrum—lush gardens and craggy desert terrain—in a single mid-desert locale. The natural spring wading pool is a true oasis, tucked into a garden orchard filled with fruit trees.
About 25 minutes down the road from Kershaw-Ryan is Cathedral Gorge, once known as Cathedral Gulch (named for its Cathedral-like spires), where the CCC built a stone water tower, restroom, and Miller's Point Overlook, which features a gazebo and a magnificent view of what's below. The remains of these CCC structures exist in each of Lincoln County's parks and elsewhere in Nevada, but Cathedral Gorge may be the best place to see their distinctive stone masonry.
The gorge itself is a geologic preserve of eroded bentonite clay, which has formed a cinematic playground in the form of narrow canyons and "caves" (or really, steep canyons that don't get hit directly with sunlight). One short hiking trail winds toward a cemetery that's been there since the 19th century. Another ends with a steel staircase leading to a panoramic view of the gorge. And then there's the Moon Caves trail, which could serve as a location for a sci-fi film and wouldn't be out of place in a Salvador Dalí painting. Rocks appear to jut straight into the stratosphere, extending upward and outward in a range of seemingly never-ending waves.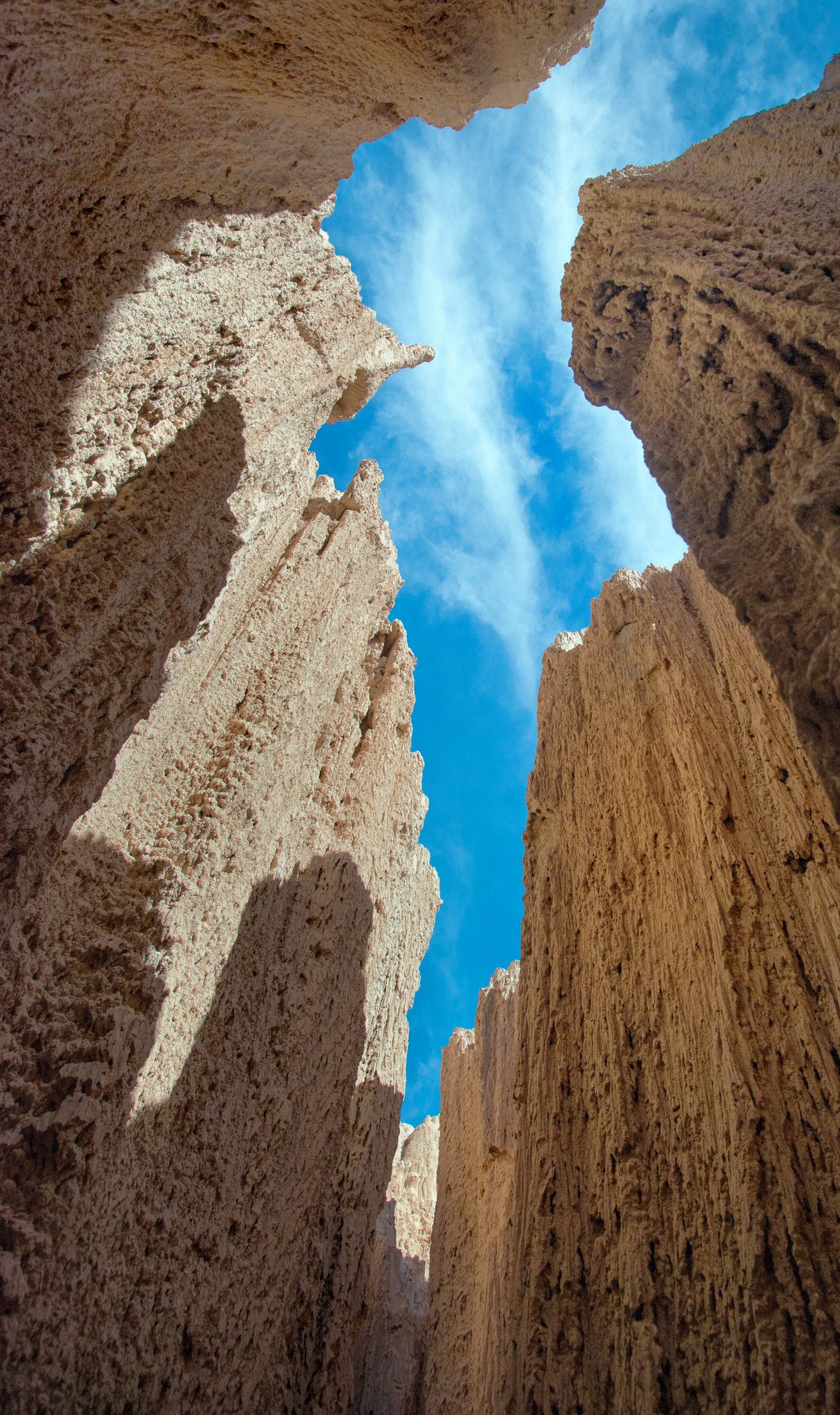 ---
Another 1.5 hours past Cathedral Gorge is the third of the three parks established by Nevada in 1935: Beaver Dam State Park. At 2,182 acres, it's the largest of the five. Settled by migrants en-route to California, the remains of a family ranch can still be seen at the northern end of the park, including a one-room schoolhouse, a homestead, and a blacksmith shop. In some areas, the park reaches an elevation of over 5,000 feet. Visitors will encounter desert flora in the lower parts, and green ponderosa pines and juniper trees in higher spots.
Beaver Dam shares a few things in common with Spring Valley State Park, established in 1969 and located just an hour north of Kershaw-Ryan. Like Lincoln County's other state parks, Spring Valley offers outdoor amenities and structures that offer a glimpse into American history. Ruins of stone cabins built by Mormon settlers can be found here, and one of the original 19th-century ranches, the Millet, is still used today as the park's headquarters. Additionally, the extraordinary rock outcropping in the middle of Spring Valley (now known as George Washington Rock) was supposedly used as a lookout over the valley by the park's original inhabitants, back in 5500 BC.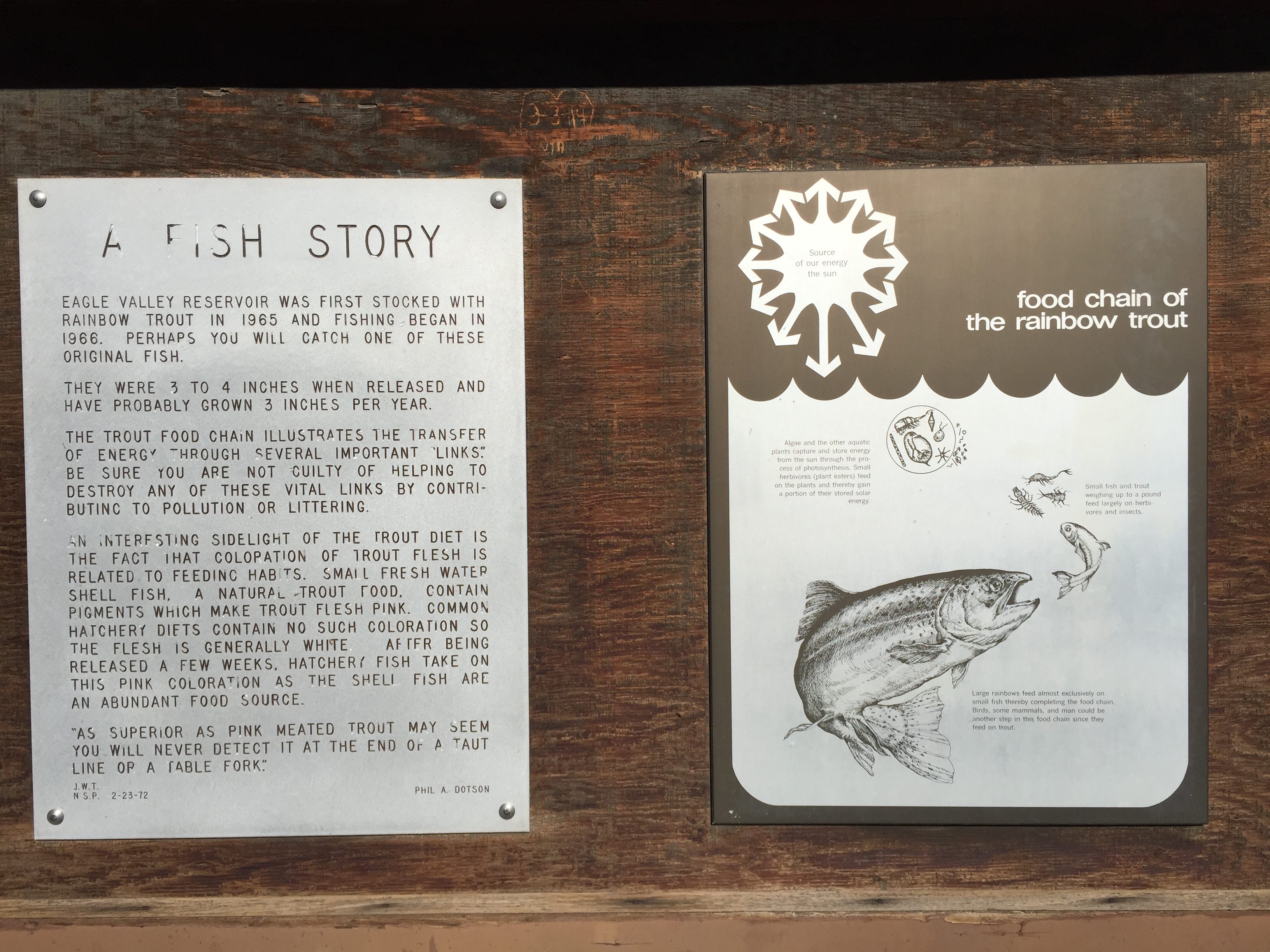 But Spring Valley's main attraction is the Eagle Valley Reservoir, a pristine body of water stocked with rainbow, tiger, and brown trout and framed by massive rock formations. It offers some of the most scenic fishing in the western United States.
Finally, there's Echo Canyon, the baby of the group. Established in 1970, it's just half an hour from Spring Valley and encompasses about 1,800 acres of parkland. The canyon is surrounded on two sides by a formation that leads down into a reservoir built by Mormon settlers in 1864. But like plenty of other spaces "settled" by American pioneers, the park's human history begins much earlier than the 19th century. Ancient artifacts indicate that the area was inhabited by the Fremont people over 1,000 years ago.
Lincoln County's five state parks share a common history and an abundance of natural beauty, but each one has its own distinct features and character. All of them are just a short trip from Las Vegas. Funny, then, that so many people describe Vegas as a desert oasis. Little do they know, the real deal is just a detour away.
This post is promoted in partnership with Travel Nevada. Head here to get started on your adventure.