Lots of Ancient Pagodas and Temples Were Damaged in the Myanmar Earthquake
Many are nearly a millennium old.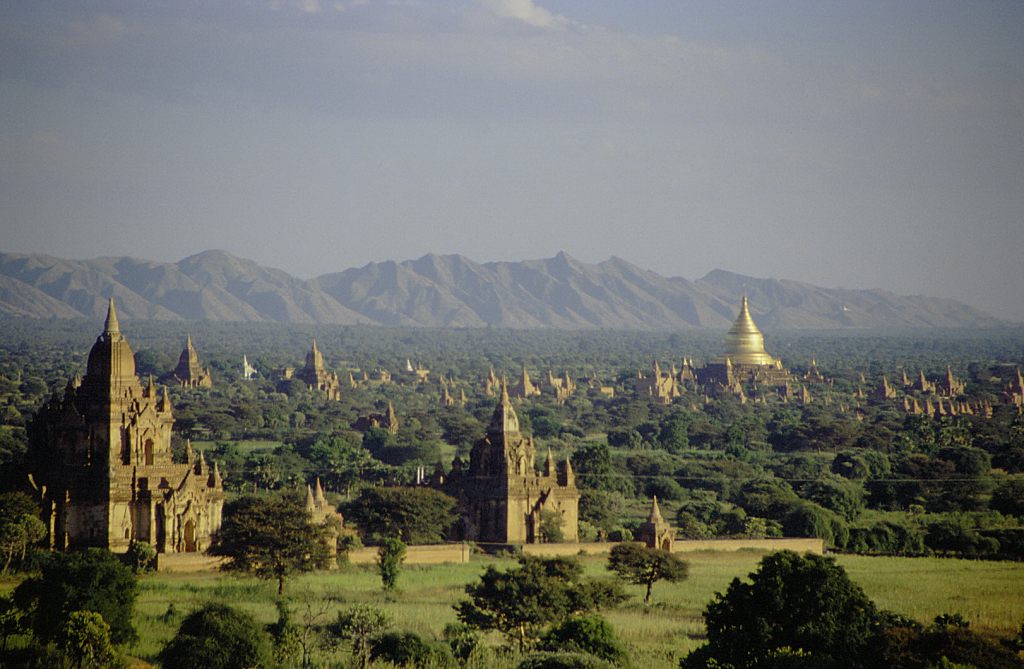 Bagan before the quake. (Photo: Corto Maltese 1999/CC BY 2.0)
A 6.8-magnitude earthquake hit Myanmar Wednesday, killing at least four and damaging scores of structures, including several pagodas in the historic city of Bagan.
Between the 11th and 13th centuries, the city was the capital of the region, and monasteries, pagodas, and over 2,000 total structures survive to this day as evidence. 
Many of those continue to live on, but some others weren't so lucky. 
At least 1 killed in #Myanmar quake, some 60 pagodas in ancient city of Bagan damaged https://t.co/yqQJXsVLdW pic.twitter.com/dEcuTEfUfN

— The Straits Times (@STcom) August 24, 2016
This was far from the first time that Bagan has been hit by an earthquake, surviving dozens just this past century, including some, like one in 1975, that were just as powerful as Wednesday's. 
In this video, the famous Sulamani Temple can be see in the distance. 
The epicenter of this year's earthquake was closer to Chauk, a city about 20 miles to the south of Bagan. But Bagan is a major tourism draw for Myanmar, and the country's president, Htin Kyaw, was already at the scene on Thursday to see what repairs are needed.
At least 94 ancient pagodas and temples in Bagan were damaged https://t.co/3UxBxo6MVe pic.twitter.com/F6fYsCEuck

— Daily Mail Online (@MailOnline) August 24, 2016
The Sulamani Temple was rebuilt in the 1990s, along with many other structures, in part to repair the damage from the 1975 quake. This isn't the first time Myanmar has had to repair its ancient jewels, and it probably won't be the last.