Italy's Only Malaysian Food Truck Draws an Unlikely Crowd: Italians
Justin Yip's satay is winning over nationalistic eaters.
Italy is undoubtedly one of the world's culinary epicenters. Techniques and recipes honed over centuries, brought to or born on the fertile peninsula, have spread worldwide, attracting millions of tourists each year seeking pinnacles of gastronomy.
On the other hand, Italy's international food scene leaves much to be desired. Justin Yip pulls no punches: "It's the worst place in the world for non-Italian food." Two years ago, he opened the first and likely only Malaysian food truck in the country.
In many ways, Yip's truck, Sate & Sake, is the antithesis of Italy's food culture. Selling traditional satays and currys to the robust student population of Turin, Malaysian-born Yip stands for fast-casual foreign fare in the home of three-ingredient masterpieces and the Slow Food movement.
He'd hoped to build a business by feeding Asian exchange students. Instead, it's the Italians themselves who are the backbone of his clientele—over 90 percent, by Yip's estimate. "I was hoping to win over some Italians, but I didn't expect this many," he says.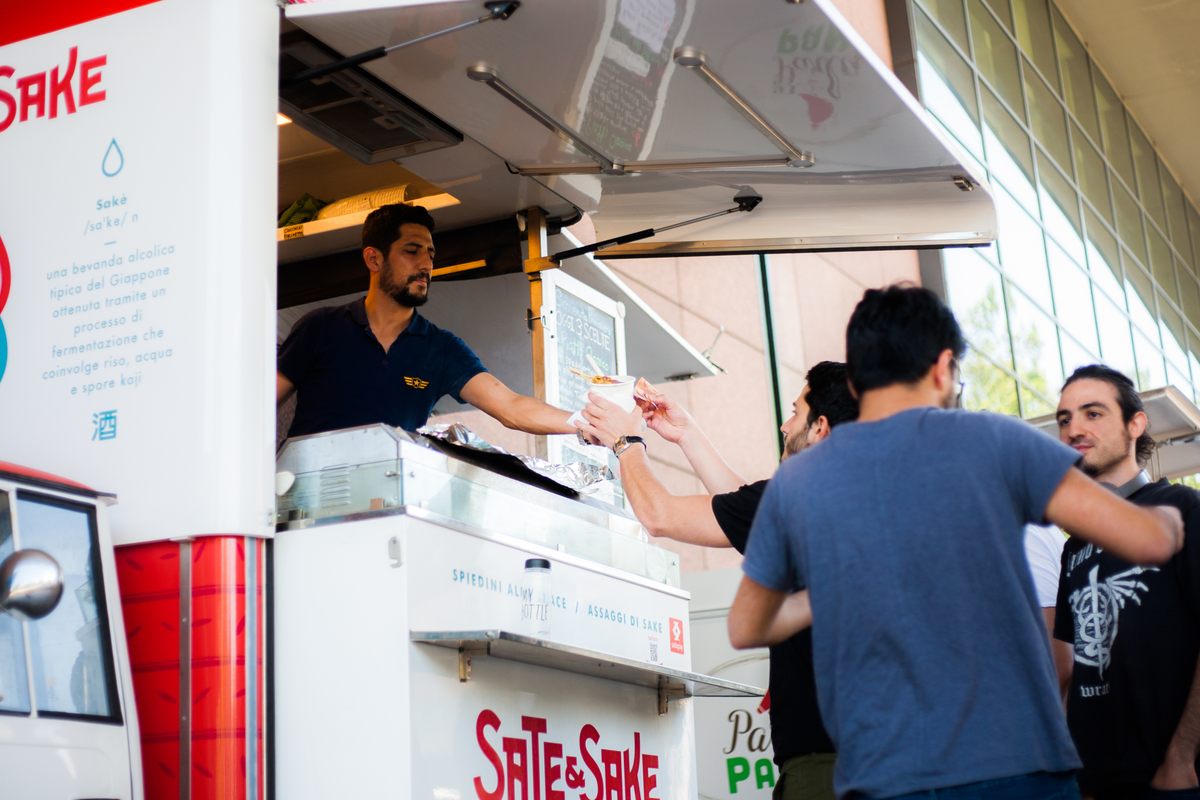 The culture isn't exactly begging for alternative eating formats. In 1986, hundreds gathered at the Spanish Steps in Rome to protest the opening of Italy's first McDonald's franchise by handing out free bowls of penne. The protests birthed the Slow Food Movement, whose ranks now number in the millions, spanning more than 160 countries. It's headquartered in Bra, Italy – an hour from Yip's truck.
Italians don't have the world's most adventurous palates, either. "My friends say it's too spicy," says Andrea Fogli, an Italian engineering student who travels alone to eat Yip's food. "I think it's because they're wary to try something new."
Another Sate & Sake regular, Malaysian-born transportation student Hasan Rosman, runs into the same issue cooking for Italian friends. "They're very arrogant about foreign food. They're used to simple ingredients, so when they try something more colorful and vivid, they worry they'll have stomach problems." A 2011 study showed that 40 percent of Italians had never eaten any foreign food.
Given this lack of appetite for foreign fare, Turin, like many Italian cities, offers little in the way of non-Italian cuisine. The handful of Chinese buffets and sushi restaurants it does offer, says Rosman, "lack a certain level of emotion."
If the generalizations are just that, municipal legislation is illuminating. In 2009, the Tuscan city of Lucca stopped issuing permits to non-Italian eateries, as one city council member said, "to preserve our cultural and historical identity." The same happened in Forte dei Marmi in 2011, and again in Florence in 2016. Culinary patriotism hit a fever pitch when the Minister of Agriculture appeared in a news conference to back these measures that banned foreign cuisine. Asked if he'd ever eaten kebab, he replied, "No. I prefer the dishes of my native Veneto. I refuse to even eat a pineapple."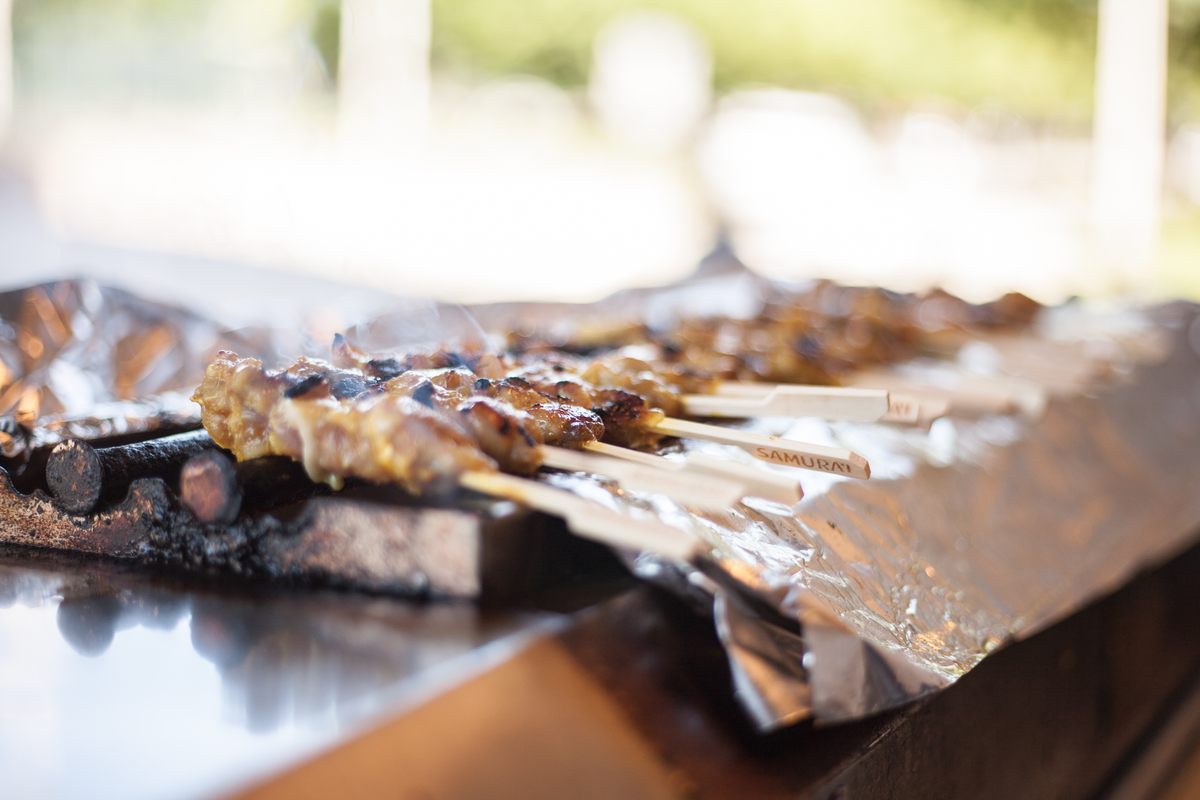 Yip moved to Italy nine years ago and earned a degree from the University of Gastronomic Science in Bra. He says he fell in love with the country and opened the truck as a means to stay, but also to expose Italians to a world beyond their own heritage. "I hate to see people turn their nose up at something they've never tried before. They don't want to know. I wanted to change that."
He knew he'd have his work cut out for him. When presenting something new in a food mecca, says Rosman, "you have to make it right the first time." To change minds and make a good first impression, he spears more than 200 chicken skewers, which soak overnight in a marinade he's spent years perfecting, every morning.
But unrealistic food-truck regulations made simply parking his truck a challenge all its own. By law, the truck must be relocated every hour, even though it takes him 15 minutes to set up and another 15 to pack up. He's also barred from operating within 200 meters of a school or 100 meters of a church. "But this is Italy," he says, "there's a church on every corner."
Yip quickly learned that if he parked under a pedestrian bridge between two buildings, the authorities would leave him be. The son of a nurse and a surgeon, he's not sneaky by nature. To run his business, however, "I'm totally flouting the law," he says, "but I guess that's a very Italian attitude itself."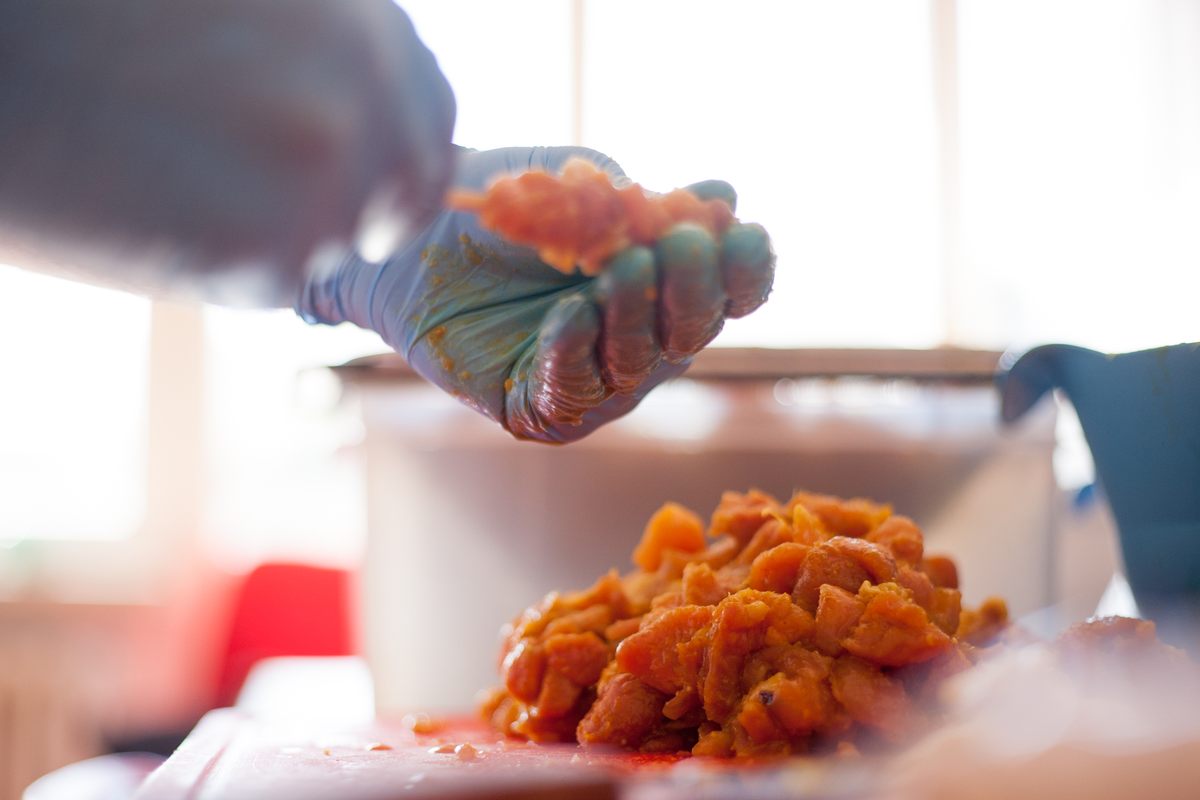 Over the years, Yip has perfected the art of employing traditional Malaysian techniques to make satay Italians love. "I've lived here so long I can almost think like an Italian in terms of food," he says. While he cut the spiciness and sweetness from Malaysian standards ("Sweet and savory don't mix here"), he takes care to spear a bit of chicken skin between each chunk of thigh meat. "That's how traditional satay sellers do it in Malaysia, that's the secret," he says. A healthy charring adds flavor as well as texture.
Yip knew getting Italians to eat fast-casual Malaysian would be an uphill task, but figured, "Who doesn't love barbecue?" Italian-born media student and now Sate & Sake-regular Lorenzo Dell'Anna certainly does. "I didn't know what satay was," he says. "It was a bit crunchy, but also tender, which really made it one of a kind. There's nothing like Justin's truck anywhere in Italy." For Rosman, Yip's satay hits on nostalgia; he grew up in a Kuala Lumpur neighborhood called Kajang that's famous for its satay. "Justin makes satay just how I remember eating it as a child," he says.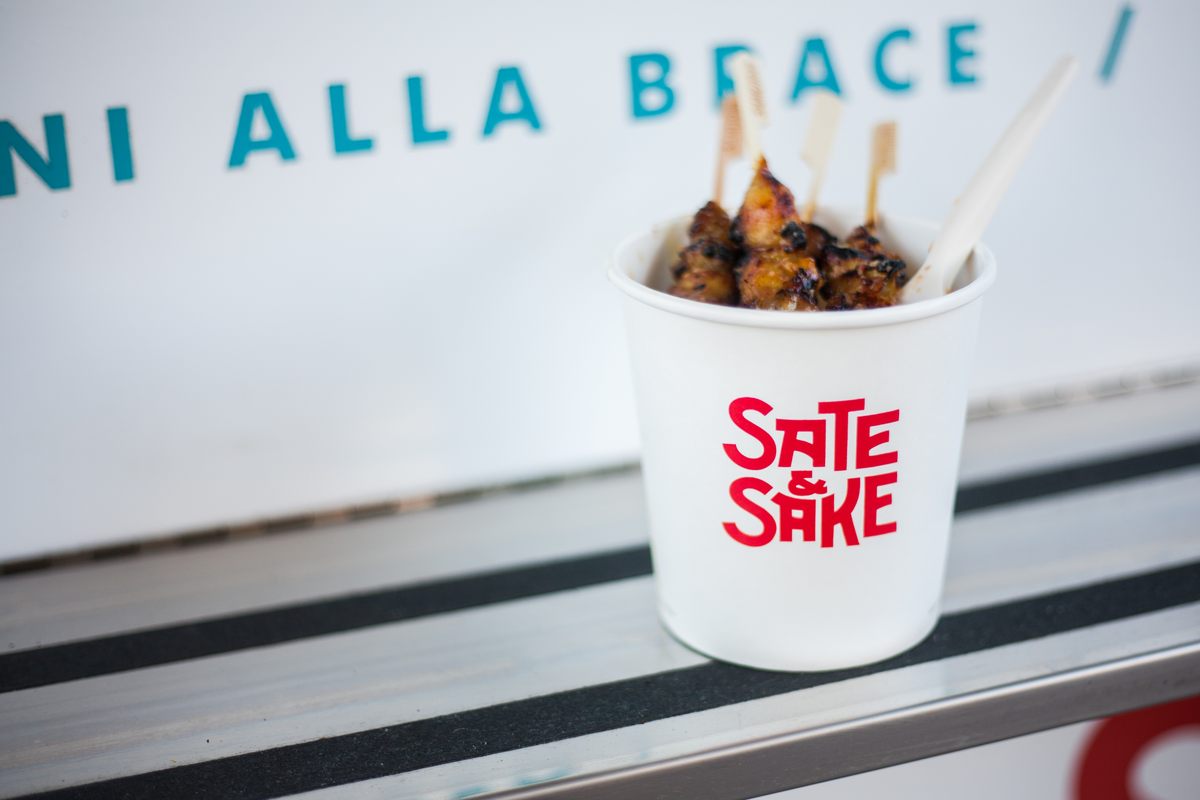 The warm Italian reception still surprises Yip. "Seeing my customers every day, I can sometimes forget that not every Italian would like my food. But whatever, it's a free market." If the next two years look like the last, he is prepared to open a brick and mortar location in Turin. He now hopes, with his food, to invite others to faraway lands: "I want to let them experience a world outside of Italy which is scary, which is exotic, and might have some offensive flavors."
Gastro Obscura covers the world's most wondrous food and drink.
Sign up for our email, delivered twice a week.