The Exiled Prince Behind Los Angeles's Only Fresh-Pasta Food Truck
Bend the macaro-knee.
On a night out in downtown Los Angeles in 2016, Emanuele Filiberto wanted pasta, and nothing else would do. "I saw hamburger trucks, taco trucks, even sushi trucks," he says. "The closest thing was mac and cheese, but you cannot ask an Italian person to eat mac and cheese."
Within six months he had his own pasta truck—a shiny, royal blue colossus streaked with the colors of the Italian flag—called the Prince of Venice. It was his first foray into the food-truck industry. A pasta devotee, Filiberto refused to let mobility compromise the quality of his dishes, and became the first person in the world to put a fresh pasta machine in a commercial food truck. "Nobody told me it was a bad idea," he says over the phone.
Sound absurd? Business is booming. Sound lavish? You have no idea. Emanuele Filiberto di Savoia is the grandson of Umberto II, the last king of Italy. In other words, Filiberto is literally the Prince of Venice.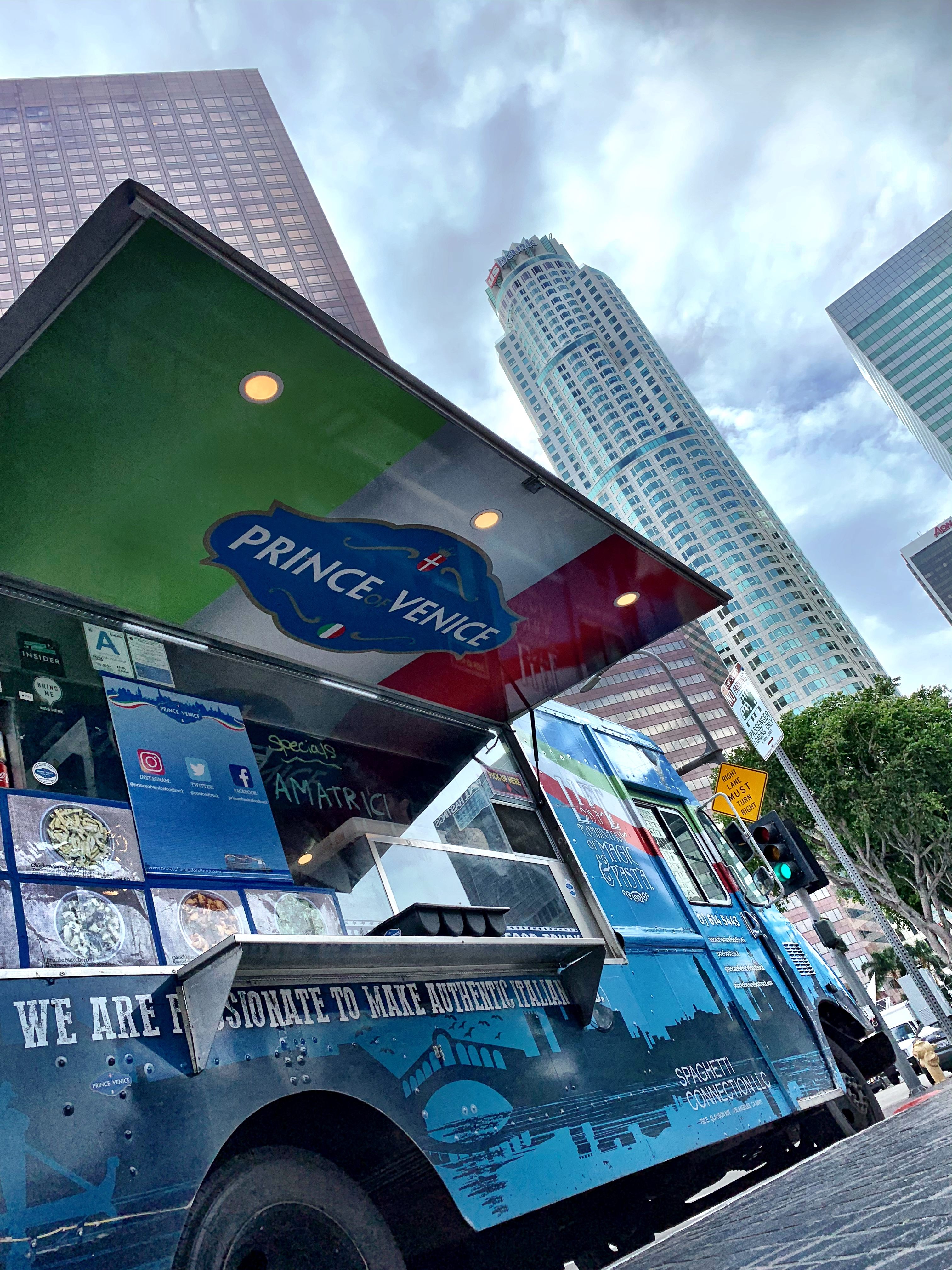 Aside from his commanding jawline and brassy, regal voice, little of Filiberto's character betrays his family background. "In America I'm very happy, because I'm totally unknown," he says. "It's good for me."
Italy's royal family was not exactly exiled on a high note. For aiding and abetting Mussolini in the years leading up to World War II, Italians voted in a 1946 referendum to abolish the 900-year old house of Savoy. As Italy pivoted to a Republic, the deposed royal family relocated to Switzerland, where Filiberto was born an only child, in exile.
He was young when he learned of his precarious situation. "I didn't understand why the exile was for me. What did I do wrong?" Still, Filiberto says, "I cannot say I suffered. I just wasn't free to visit the country I felt I belonged to. A lot of people have it much worse."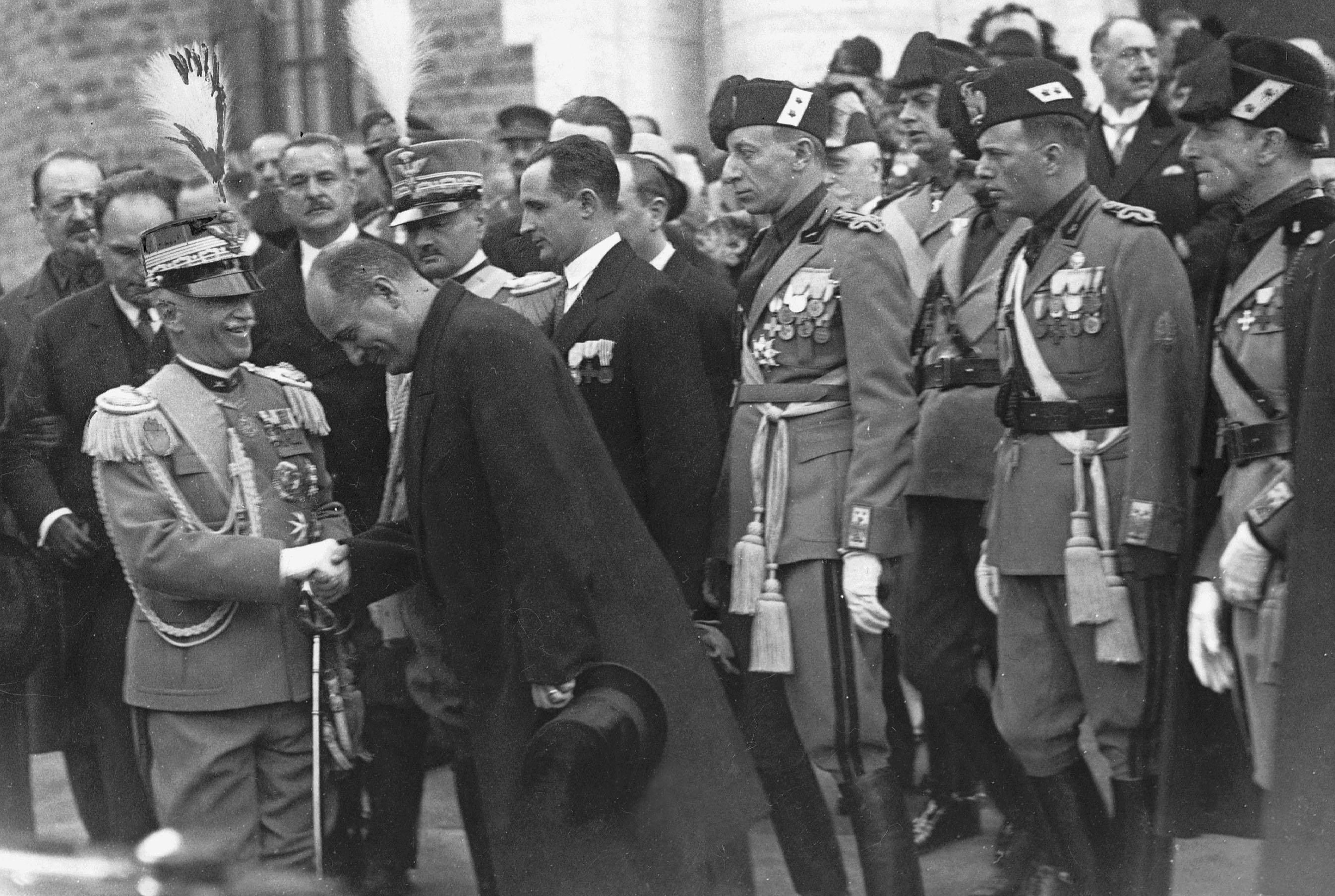 In 2002, after the family fought to overturn the ban and Filiberto publicly apologized for the mistakes of his forebears, the family visited Italy for the first time in 65 years. Filiberto was 30 years old. "It was like discovering a country I always knew, but hadn't yet been to," he says.
The dashing, would-be prince won back Italian hearts and minds by hosting the Miss Italy Pageant and Amazing Race, and competing in Dancing With The Stars. "Which I won by an overwhelming margin," he adds, frequently. He even appeared in a commercial for olives, promising viewers they'd make you "feel like a king." His career in television landed him in Hollywood, for the pasta revelation on which his life would pivot. "Television was okay for a while, but pasta is my number one priority now," he says.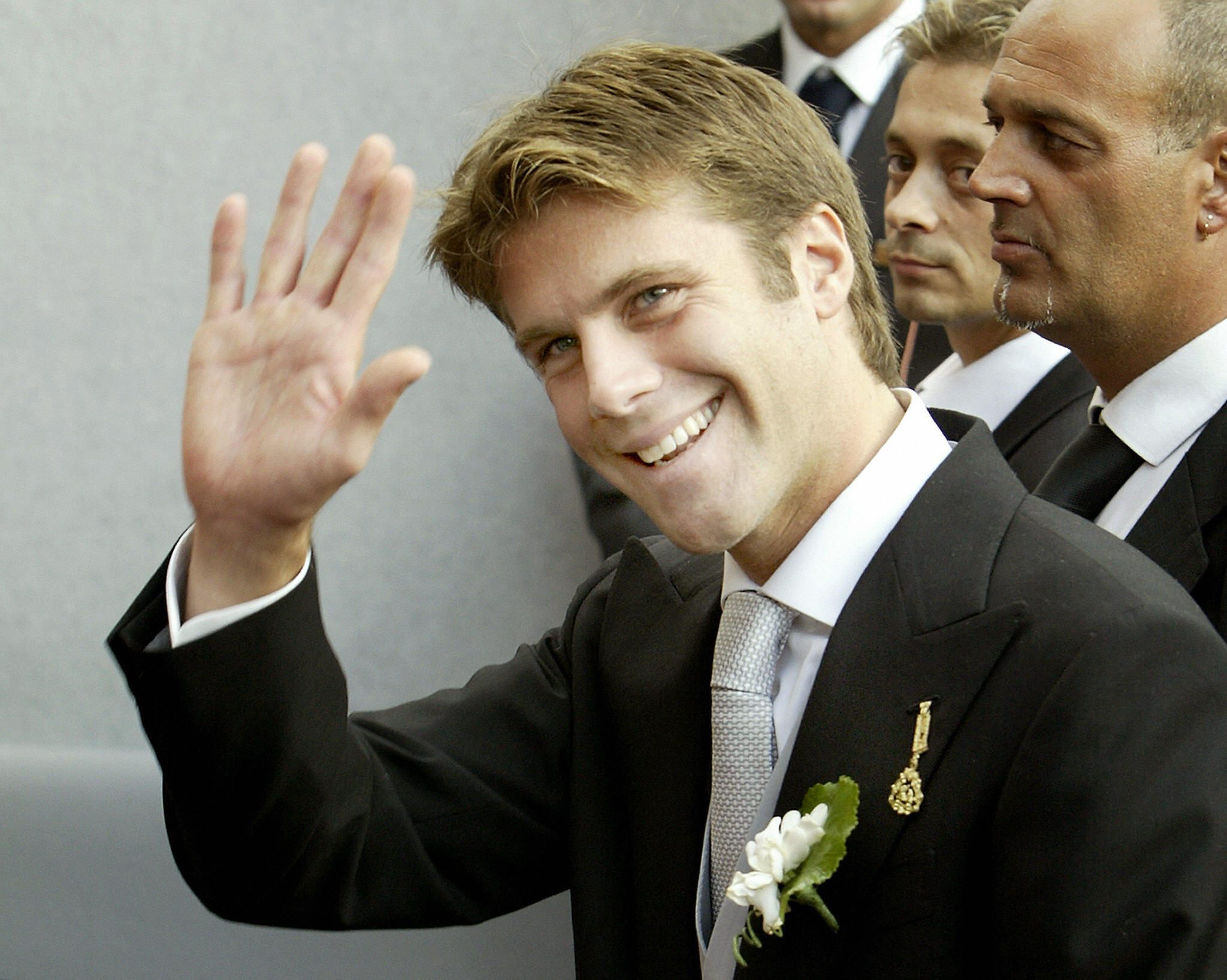 For Filiberto, the truck is an effort to make up for time lost in exile. "I was away for so long, all I did in life afterwards had something to do with Italian culture," he says. "Pasta is something Italians have in their DNA, it's something they grew up cooking with their grandmother—they're family recipes." He does admit that his own grandmother didn't do all that much cooking, as she was the Queen of Italy.
The prince had his work cut out for him. Not only was the American food-truck market saturated, but cooking dry pasta takes more than 10 minutes–far too long for the average food-truck customer. Fresh pasta, on the other hand, cooks in just over a minute. A simple solution would have been to produce the pasta in a commissary kitchen and boil it to order. Instead, Filiberto installed a 100-pound pasta machine and extruder right in the truck.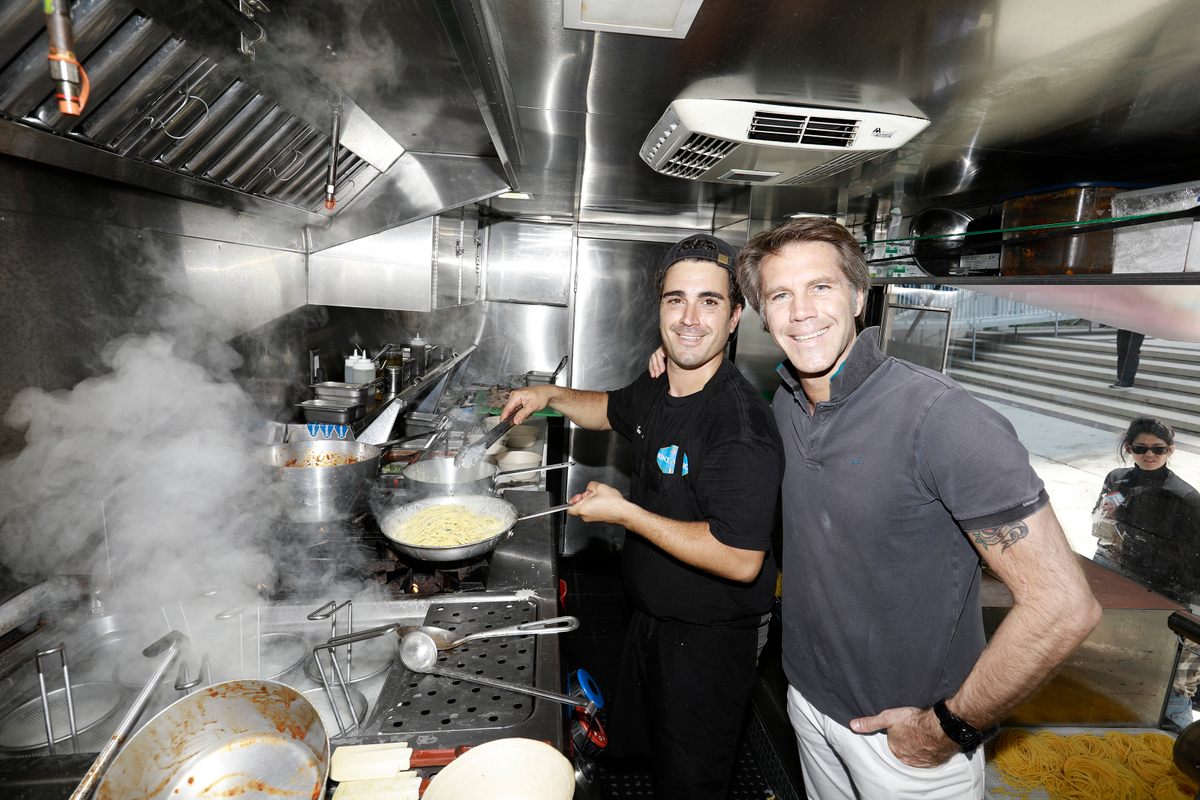 It was an indulgent choice. Executive chef Luigi Speranza, who went the commissary route with his Sola Pasta Bar food carts in New York City, finds it curious, but admires the image of cramming a pasta machine into an automobile kitchen. He points to the idea of "zero-kilometer cooking," an Italian culinary ideal wherein food is produced, prepared, cooked, and eaten in a fixed location. Of course, the truck drives dozens of kilometers a day.
Whether or not the groundbreaking design was meant to adhere to Italian standards, the Prince of Venice exceeds diners' expectations. Every morning, Filiberto's chef prepares 30 pounds of fresh pastas including conchiglie, penne, maccheroni, bucatini, and the ornate creste di gallo. Customers can watch their pasta come straight out of the extruder and into neat, tender piles. In princely fashion, Filiberto turned a late-night craving into a luxurious, streetside culinary experience at the intersection of fast food and fine dining.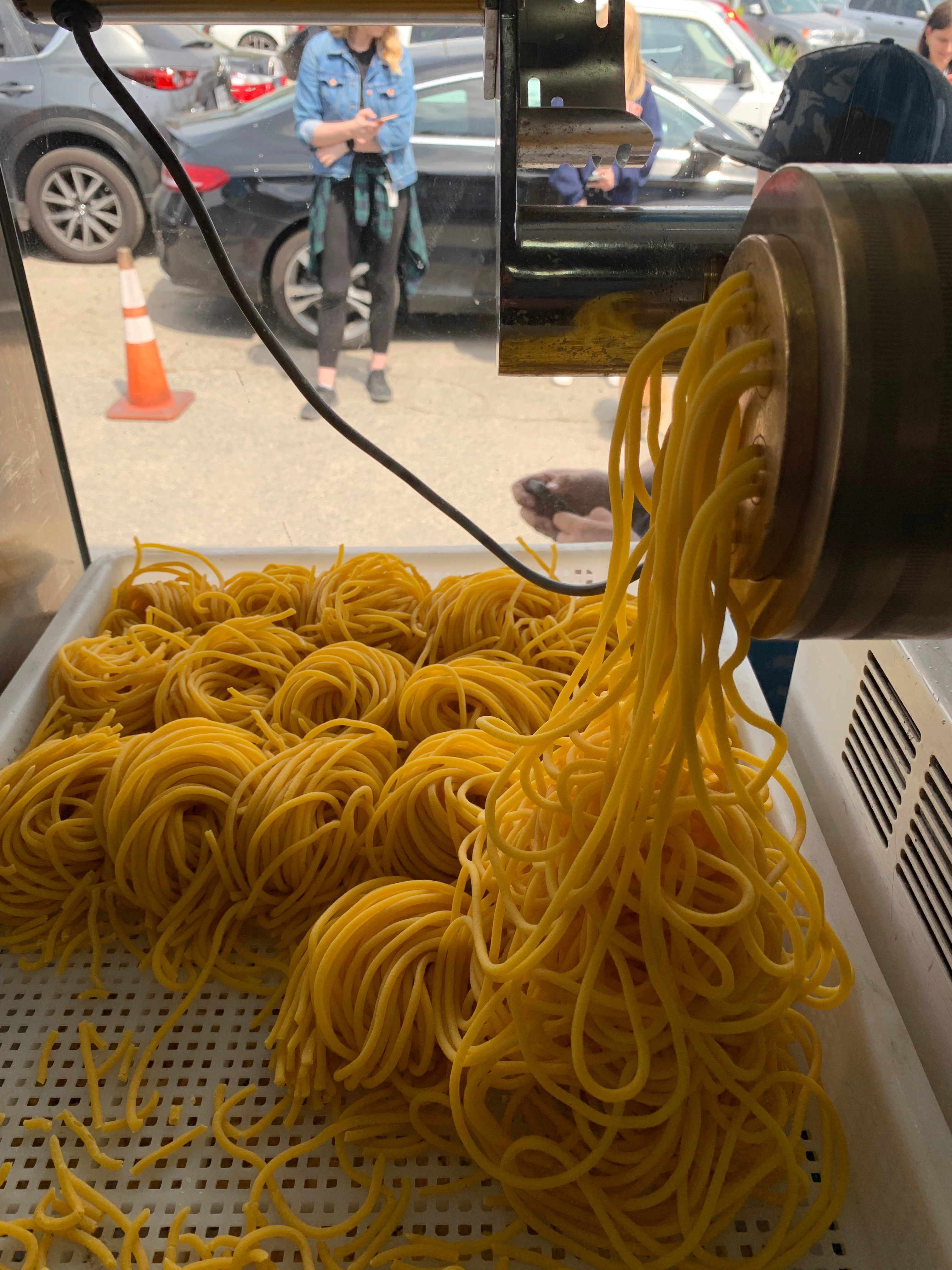 The rest is a matter of sourcing. As Filiberto says, "there's nothing to invent in pasta." What few organic ingredients he doesn't procure locally come straight from the motherland: pasta flour from Piedmont, extra virgin olive oil from Tuscany, black and white truffles from Campobasso. He insisted upon an Italian chef, in this case one Generoso Celentano, to man the pots and pans. The menu spans the length of Italy's pasta-scape, from a Sicilian conchiglie alla Norma, to a Roman bucatini all'amatriciana, to the most popular dish, a Piemontese tartufo. A giant, cratered block of parmigiano reggiano sits by the window, into which Celentano will dump a pan of hot pasta to collect a film of warm, melted cheese before it's plated and garnished.
In a field of one, Filiberto's Prince of Venice is the leader in what can only be categorized as fast-fine dining with a view. It is "far better than what you'll find at most restaurants," wrote LA Times food critic Jen Harris, "likely the most impressive and elaborate food truck operation in the city." Thrillist and Time Out: LA rank Prince of Venice among the best food trucks in all of Los Angeles—a competitive market, to be sure. "I wasn't sure if Americans would want to eat pasta in the streets," says Filiberto. "Now, I can say yes."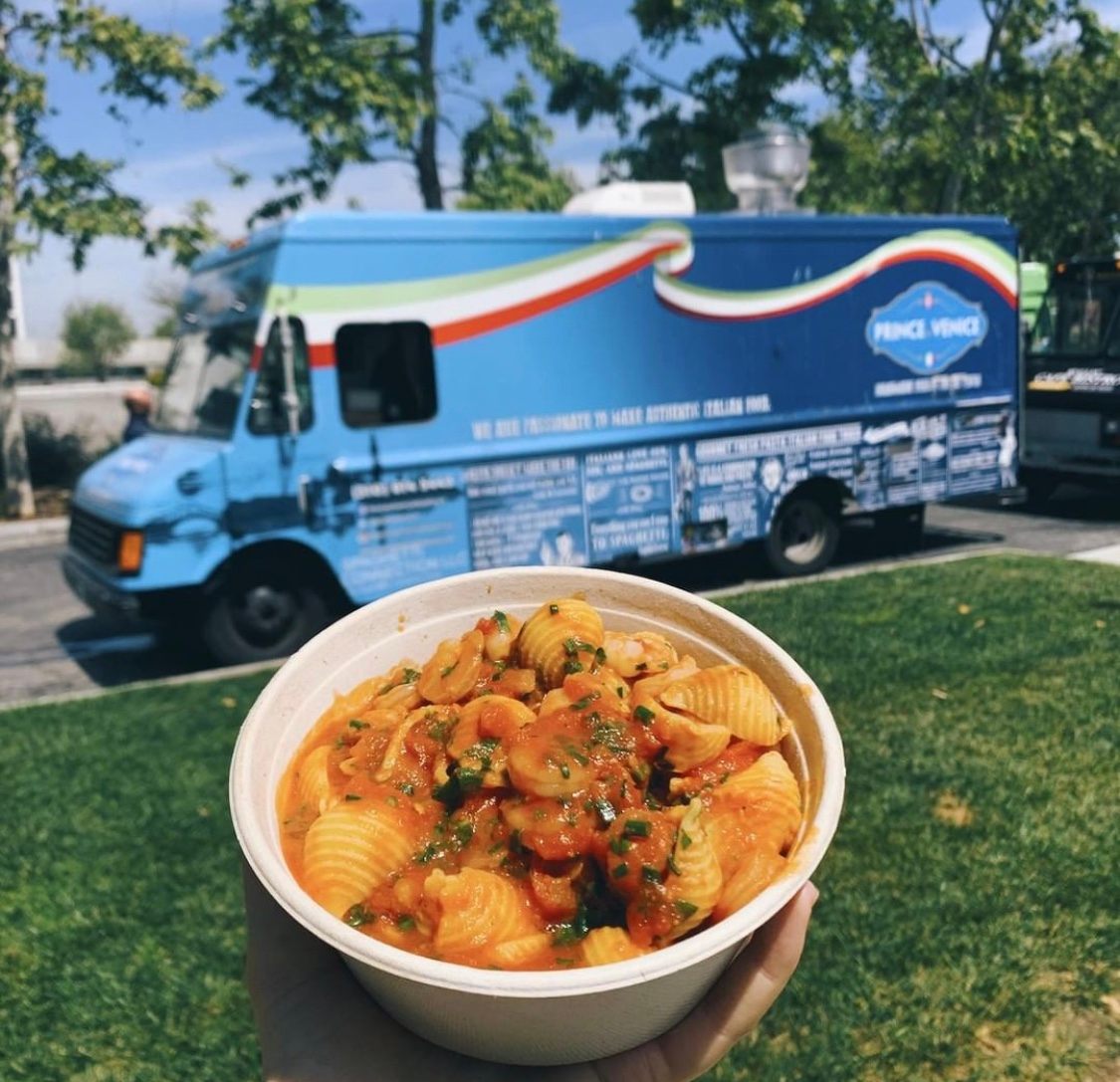 Still, the Prince is humble about his role in the operation. "I mainly do cashier work. It's better when Generoso is cooking." He likes to move in and out of the truck, speaking about the food with customers who are likely oblivious to his background. "I like to hear the praise, I like to hear the critics," he says.
With the success of the food truck, he'll open a brick-and-mortar in Studio City in April. It wasn't quite the kingdom he was born to rule, but the seat of L.A.'s pasta scene suits him well.
Gastro Obscura covers the world's most wondrous food and drink.
Sign up for our email, delivered twice a week.