Man Forges Boarding Passes, Lives in Airport Lounges for 18 Days
It was a luxurious vacation.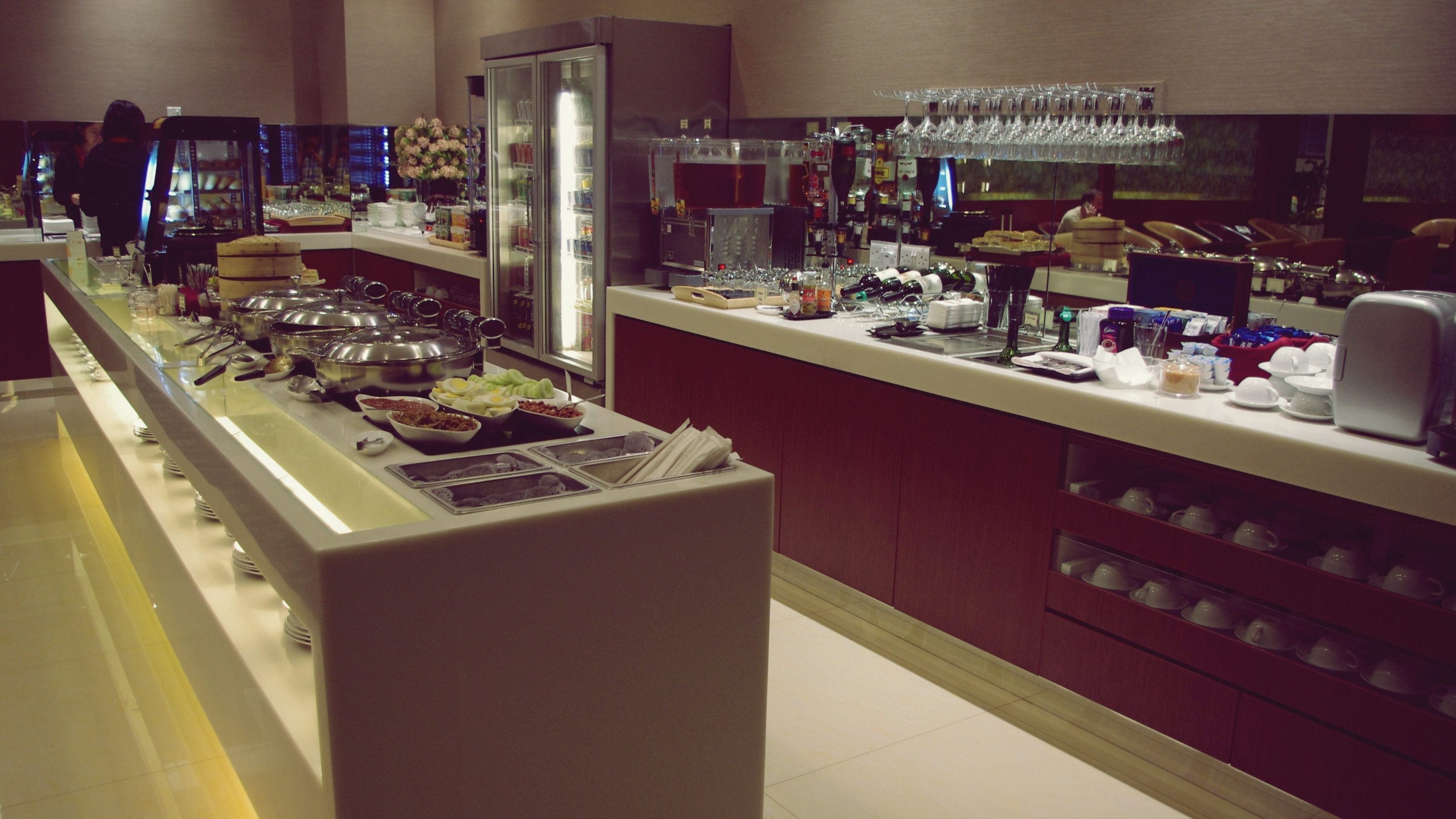 One of the lounges that Raejali is said to have infiltrated. (Photo: Matt@PEK/CC BY-SA 2.0)
How did you spend late August? Probably on vacation, if you were lucky enough, and, maybe in an airport or two, coming and going. 
Raejali Buntut, 32, spent it almost entirely in an airport, neither coming nor going, in an act of criminality (or genius?) that now has him behind bars. 
Let's start at the beginning. Raejali, who is jobless, was initially trying to fly from Singapore to Kuala Lumpur, Malaysia, when, on August 21, he overslept in a Changi Airport lounge, missing his flight. It happens! Air travel is stressful.
What happened next, though, was inspired: Raejali managed to spend the next 18 days in various lounges at the airport, all by forging boarding passes that made it look like he'd spent the money to get access. 
The Straits Times has a blow-by-blow description of each lounge he was able to patronize, including at least nine different lounges at three different terminals. Raejali was able to convince airport employees that he had the right to go in after altering boarding passes for Cathay Pacific and Singapore Airlines. 
He was only caught after employees at one of the lounges called police on Sept. 7, after seeing Raejali for the fourth time in the span of 10 days—pushing his luck, it must be said. Raejali was arrested and later pleaded guilty to three counts of forgery, while being ordered to spend two weeks at a different lounge: a Singaporean jail. 
Still, it was probably fun while it lasted, being the one guy knocking back drinks at the lounge who had no plane to catch.