An Incredible Collection of Marian Anderson's Life Is Getting Digitized
The famous singer's archive includes performances, diaries, and scrapbooks.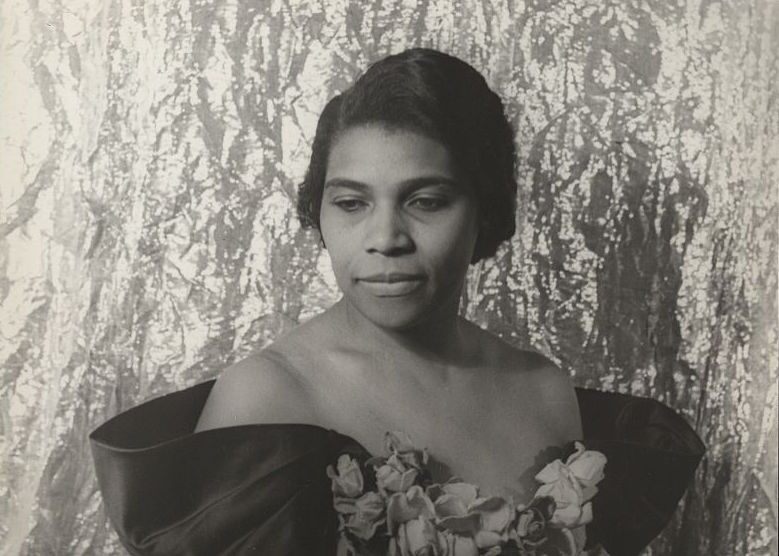 In 1977, Marian Anderson started sending boxes of materials documenting her life to the University of Pennsylvania. Her career was already full of legendary accomplishments: She was the first African-American singer to perform at the Metropolitan Opera; she sang at the inaugurations of Presidents Eisenhower and Kennedy; she had received the Presidential Medal of Freedom. In 1963, her performance at the March on Washington became an iconic moment in American history.
Anderson's choice of UPenn made sense. She was born in Philadelphia in 1897 and grew up there. Additionally, her nephew, the conductor James DePriest, had two degrees from the university. In the next 16 years, until her death in 1993, she sent her life's work to the archive—525 boxes in all, containing 34 scrapbooks, 146 notebooks and diaries, 1,200 programs from her performances, and 277 hours of recordings.
The UPenn library has already digitized more than 4,400 photographs in the collection; now, with the help of a grant, the library will digitize additional portions of the collection and make them available online.
This material covers both the public and private parts of Anderson's life. In her diaries, she wrote of her experiences touring Europe and the United States at a time when the movements of black people were restricted. The programs and scrapbooks document her work: One potential project, the Daily Pennsylvanian reports, would be to map the locations of her performances.
To the greatest possible extent, the newly digitized materials will be available online. Anderson gave the university control over most of the collection, but the rights to some of the recordings are still owned by commercial entities.
Besides recordings of her own performances, Anderson's donation to UPenn included her personal musical library—more than 2,000 songs in manuscript and another 2,000 printed scores. She gave these materials to the school so that the people in the place she grew up would be able to learn about her life and what she loved. Now the wider world will, too.