These Bright Streaks Are Evidence of Massive Tornadoes on Mars
Everything's bigger on the red planet.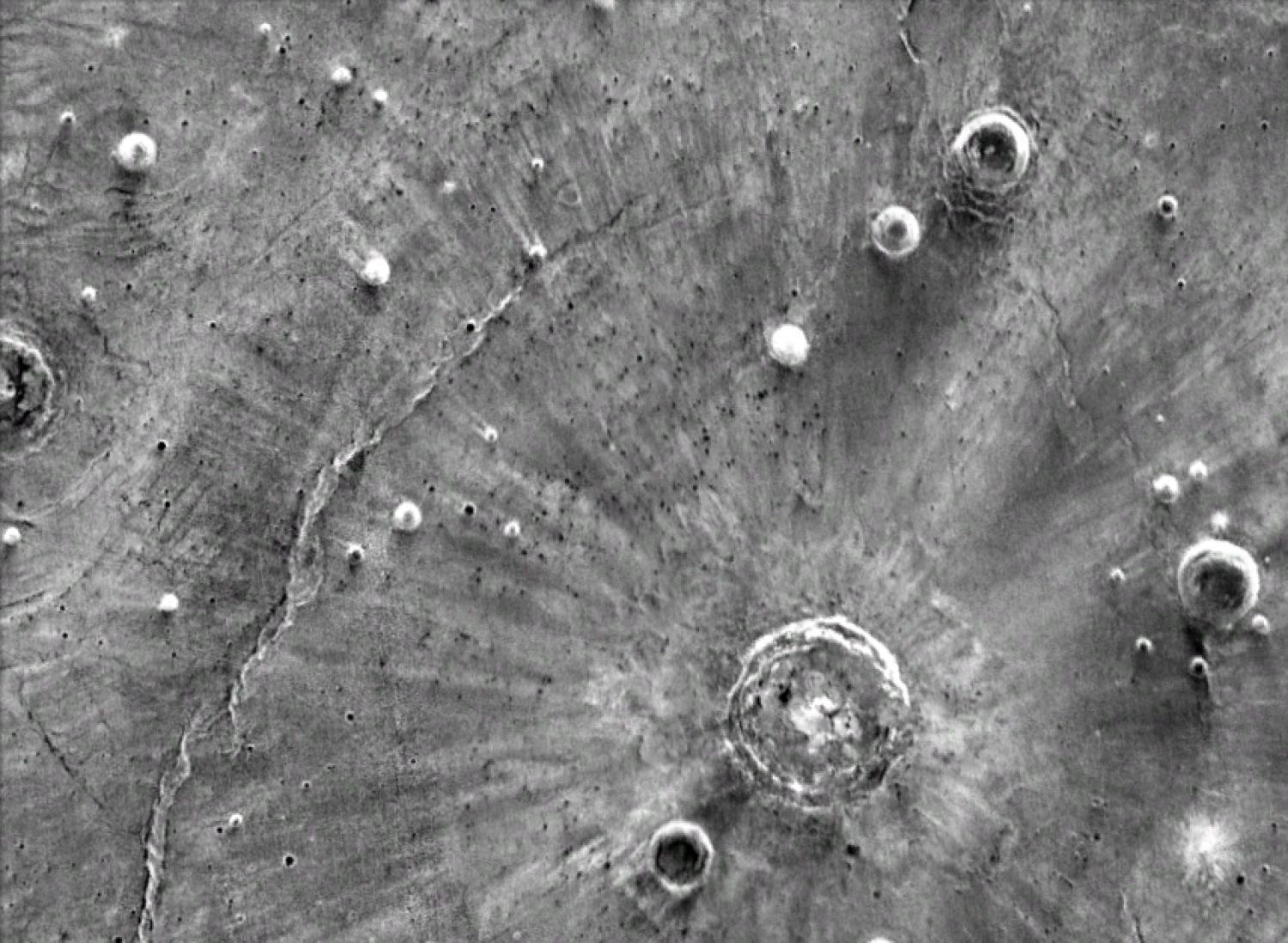 Peter Schultz likes to go on "tours of Mars" in his spare time. The Brown University geologist scans random images of the red planet from NASA satellites and looks for interesting surface features that may be worth more study. It was on one of these tours that Schultz noticed bright streaks radiating from an impact crater. They seem to extend farther than rest of the impact debris, and because they are so bright in the infrared image, he figured that they represent bare rock. Something had swept away the Martian soil after the collision. Schultz decided to look closer.
Working with graduate student Stephanie Quintana, he got a clue from experiments in NASA's Vertical Gun Range. The Vertical Gun Range allows scientists to simulate planetary and lunar impacts by shooting projectiles in a vacuum. When a meteor crashes into Mars, for example, material from both the meteor and Mars itself is vaporized, and this vapor is violently pushed out from the crater. Simulations suggest that it could move at supersonic speeds.
That alone doesn't really explain the streaks, but Schultz and Quintana found that if something, such as the edge of an older crater, interrupts the flow, vortices would form—fast-moving tornadoes that would scour the ground clean. "This would be like an F8 tornado sweeping across the surface," Schultz said in a press release. (City-leveling F8 tornadoes are essentially impossible on Earth. Thank goodness.)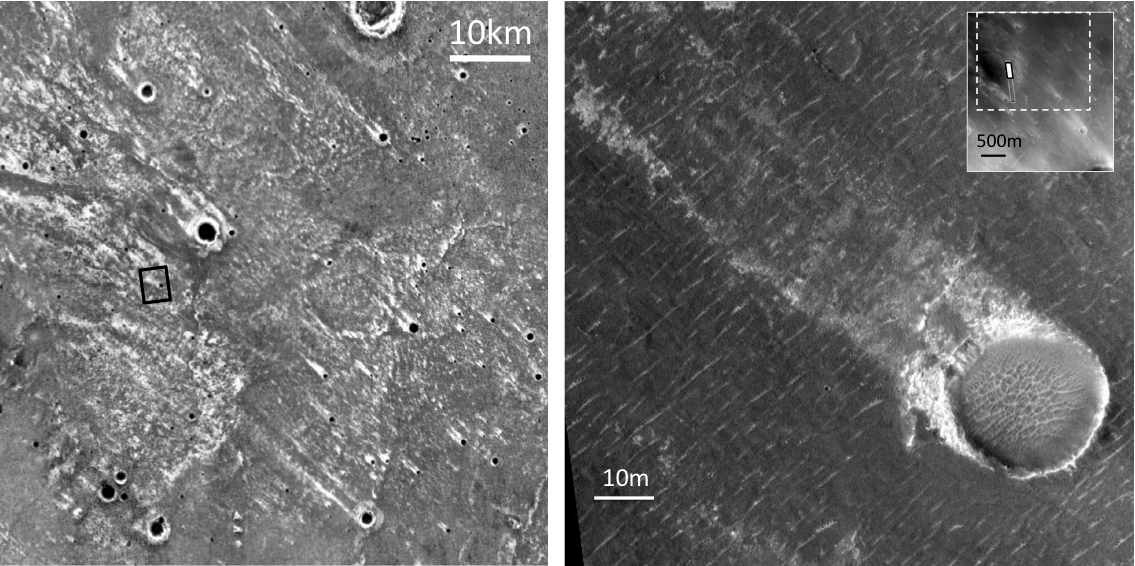 The scoured streaks can help geologists better understand the past and present of the Martian surface: erosion rates, the presence of ice, the composition of the colliding object. Shultz said: "They may have a lot to tell us, so stay tuned."