'Total Eclipse of the Heart' Was Almost a Meat Loaf Song
Things could have been oh so different at karaoke.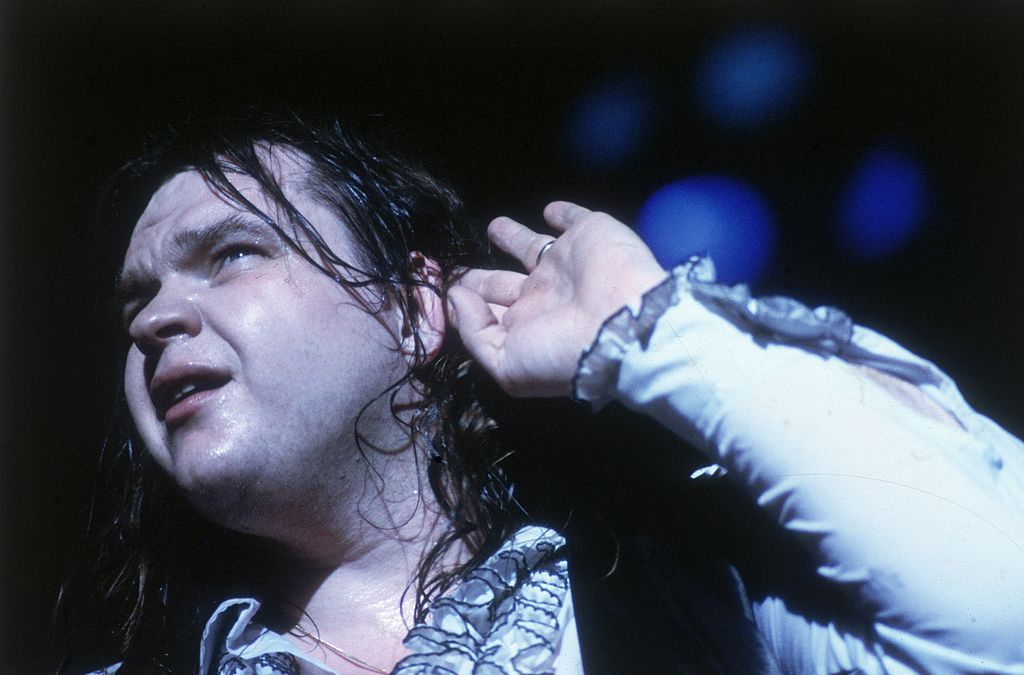 When Bonnie Tyler's husky, powerful "Total Eclipse of the Heart" hit the radio in 1983, rock ballad fans around the world fell in love. In the U.S., the song peaked at number one on the Billboard's Hot 100 list. To anyone not privy to the details, the song seems like a fairly straightforward musical success. But for one musician, the history of the tune, which was written by composer Jim Steinman, is as torn as the dark love ballad's lyrics. Meat Loaf is the one who was supposed to have sung that song.
Many pop singers and high-profile musicians rarely write the material they perform; instead, they partner with professional songwriters and composers, who select or write songs for particular musicians. Meat Loaf had long worked with songwriter Jim Steinman, especially on his hit 1977 album Bat Out of Hell. Meat Loaf's next planned album, the never-made Renegade Angel was poised for recording, and was supposed to include the track "Total Eclipse of the Heart."
But Bat Out of Hell was, it turns out, a hard album to follow. Amid mysterious and abrupt problems with his voice and a psychologically damaging aversion to fame, Meat Loaf's success and partnership with Steinman began to slowly unravel, forever changing the sound and trajectory of the ballad "Total Eclipse of the Heart." Meat Loaf was living in a powder keg, if you will, and giving off sparks. But not the sort that bring rushing crashes of musical greatness.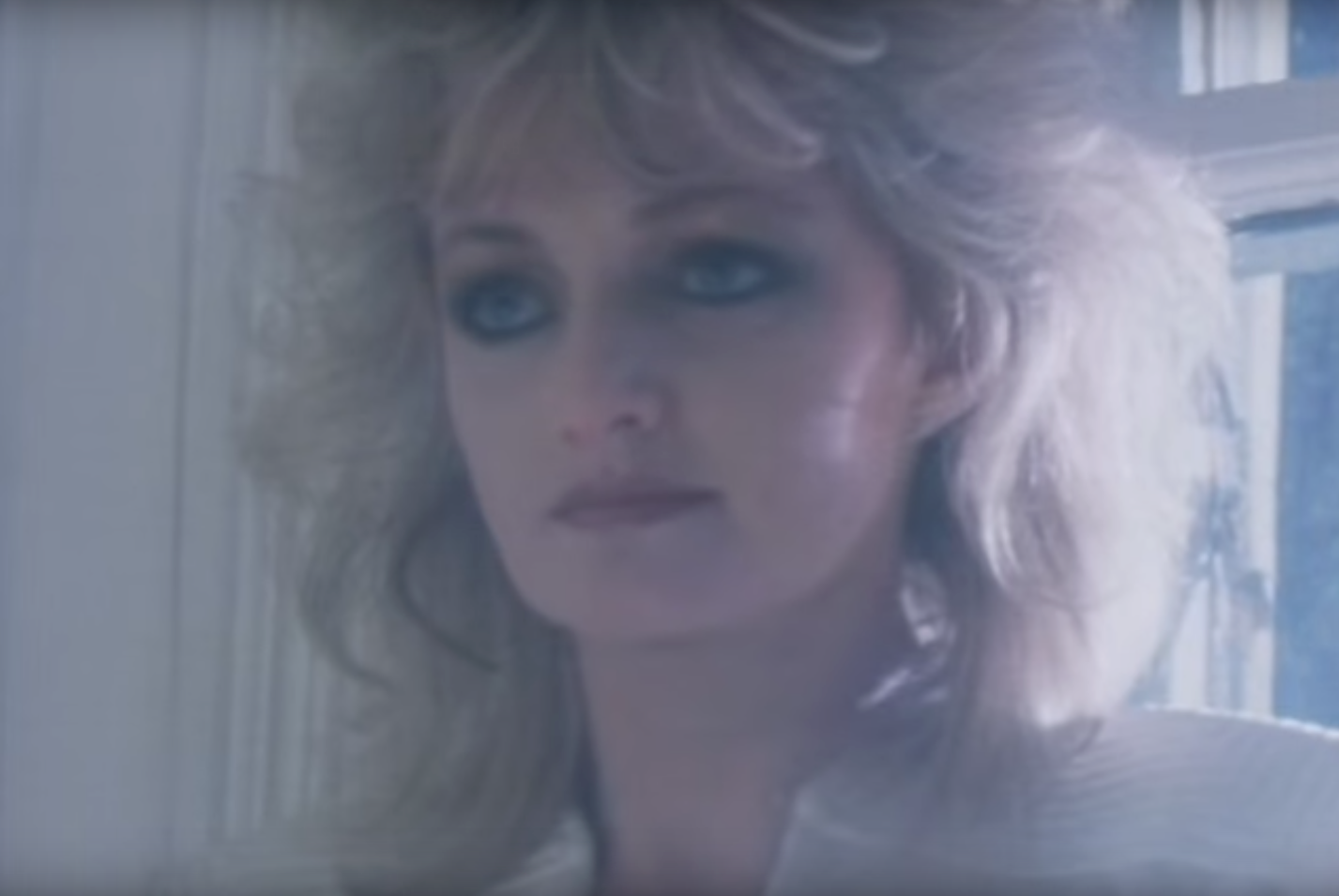 According to a Q Magazine article in 1993, now available in text form on Jim Steinman's website, Meat Loaf and Steinman's joint record company and management team distrusted Meat Loaf's mental stability in the early '80s, and initially pushed Steinman to leave the duo in hopes of writing a new hit. "He had a mental block on the new songs," Steinman said of Meat Loaf at the time, adding that management wouldn't let Meat Loaf rest his voice. Meat Loaf suffered from severe stress and anger and emotional issues; he then lost his operatic voice, prompting Steinman to leave the team. Meat Loaf accused his former managers of misjudging him during a particularly difficult time, which he got through emotionally by coaching little league softball games for his daughters
"The record company said I shouldn't have anything to do with Jim, that nobody wanted to hear his songs. These morons—and I'm gonna sit here and call 'em morons—passed on 'Total Eclipse Of The Heart' and 'Making Love Out Of Nothing At All,' which reached number one and two on the American charts during the same week… They couldn't care less about me," Meat Loaf told Q Magazine. Sadly for Meat Loaf, at the same time, the trend-busting success of his hallmark album came at a steep cost. According to an interview with Meat Loaf in The Guardian, 45 lawsuits allegedly amounting to $80 million were starting to be propagated by Steinman's ex-manager for undisclosed various reasons, which haunted Meat Loaf into bankruptcy.
Meanwhile, Bonnie Tyler had made her name with her album The World Starts Tonight, and hit in the top three in the U.S. Billboard charts and near the top of pop music charts in Australia and the U.K. with the song "It's a Heartache". But Tyler wasn't feeling the country-rock influenced vibe that her producers and team, who wrote her music, had set before her, and longed for a more epic sound. After hearing Bat Out Of Hell, Tyler approached Jim Steinman to be her new producer.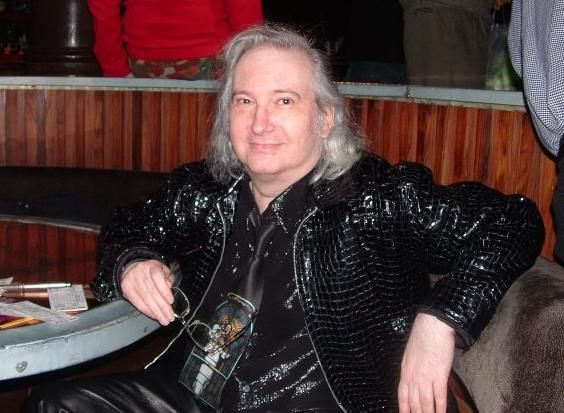 Tyler met with Steinman in his New York City apartment in 1982, where Steinman showed her two tracks to gauge whether they were on the same page, musically: Creedence Clearwater Revival's "Have You Ever Seen the Rain?" and Blue Oyster Cult's "Goin' Through the Motions." Tyler liked the music, which cemented her partnership with Steinman. In a People interview in November 1983, Steinman claimed that he wrote (or perhaps re-worked) the song "to be a showpiece for her voice," calling the ballad "a Wagnerian-like onslaught of sound and emotion." The track landed on Faster Than the Speed of Night, released in 1983 as Tyler's fifth album.
By the time Meat Loaf had regained his voice and was ready to record again, his label was no longer willing to pay for production-heavy, expensive tracks and writers. That included the songs he had still wanted to record with Steinman: "Making Love (Out of Nothing at All)," which instead went to the band Air Supply and hit number two on the U.S. Billboard charts, and "Total Eclipse of the Heart." Meat Loaf, under contractual obligation, went ahead with his next record, Midnight at the Lost and Found, a collection of songs written by various songwriters, which Meat Loaf later came to regret. (Steinman meanwhile released songs that he initially thought up for Meat Loaf on his own solo album, Bad for Good.)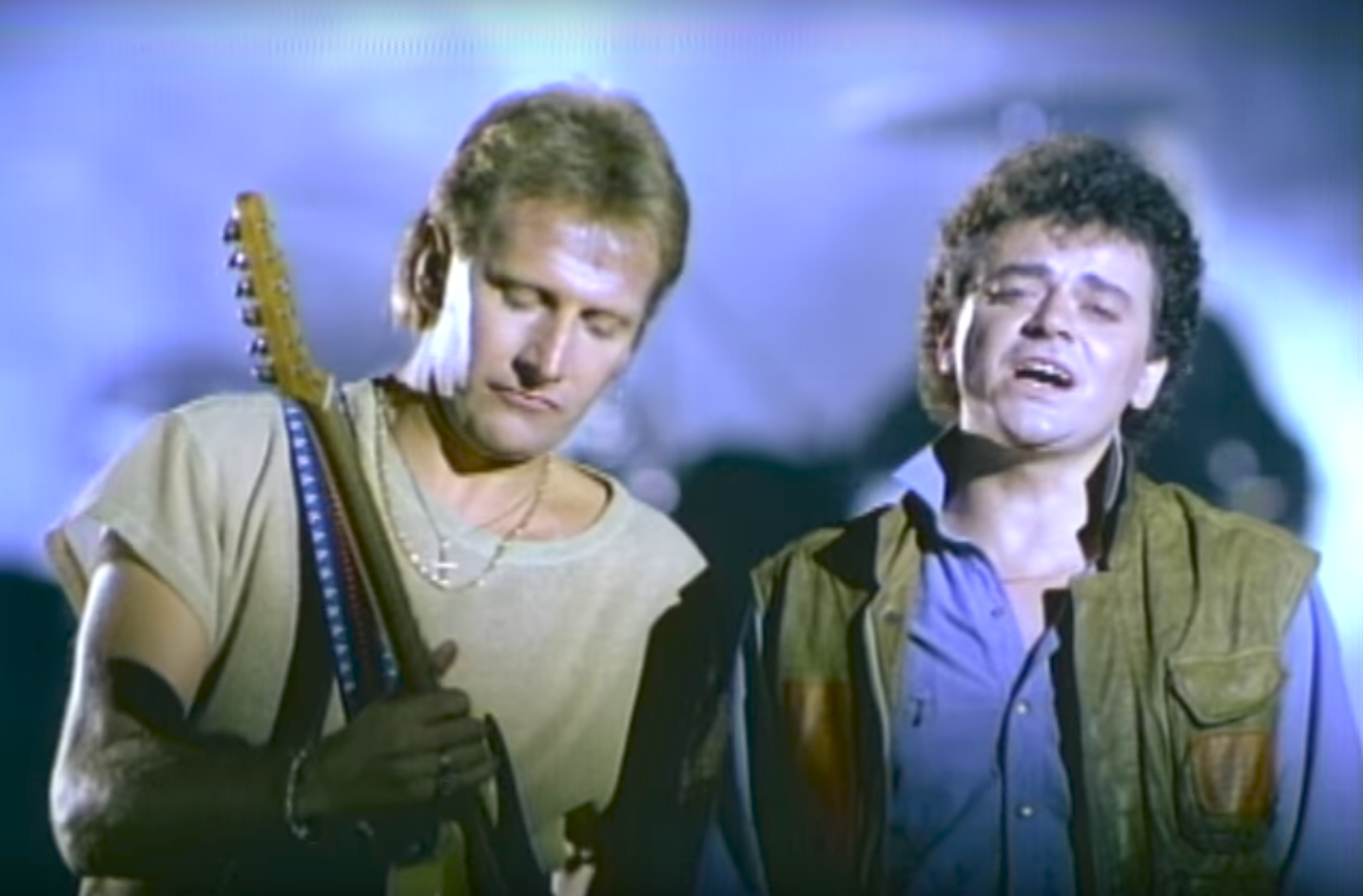 The repercussions of all this likely hit Meat Loaf pretty hard. While Bonnie Tyler's album sold nearly 6 million copies, Meat Loaf's album only sold roughly 700,000, with none of the tracks hitting the U.S. top 100 music charts, though with some mixed international success in some regions, including the U.K., Australia and Norway. Meat Loaf continued to be embroiled in a series of lawsuits with Steinman and his producers, continuing in 2014 with a $50 million lawsuit for trademark rights to Bat Out of Hell. According to Meat Loaf, Bat Out of Hell royalties didn't surface for him until 20 years after its release. Apparently, there was no ill-will between Meat Loaf and Bonnie Tyler, who put out their own compilation album Heaven and Hell in 1989; this included some tracks from Bat Out of Hell and Tyler's rendition of "Total Eclipse of the Heart," and the pair occasionally performed together in Europe.
The song, ever popular, has resurfaced from time to time. Steinman re-used the song in his 1997 Broadway remake of Roman Polanski's 1967 film Dance of the Vampires. He also revealed to Playbill in 2002 another quirk about the song: it was initially meant to be about vampires. "Its original title was 'Vampires in Love'," said Steinman. "If anyone listens to the lyrics, they're really like vampire lines." Bonnie Tyler also re-released a version of the song in 2003 with French singer Kareen Antonn, and another in 2014 with an all-male choir. The song's music video, which featured prep school boys with glowing eyes, gymnasts, dancing men in leather jackets, and lots of floating fabric, also spawned a Literal Video spoof in the early 2000s that highlights the super weirdness of the visuals.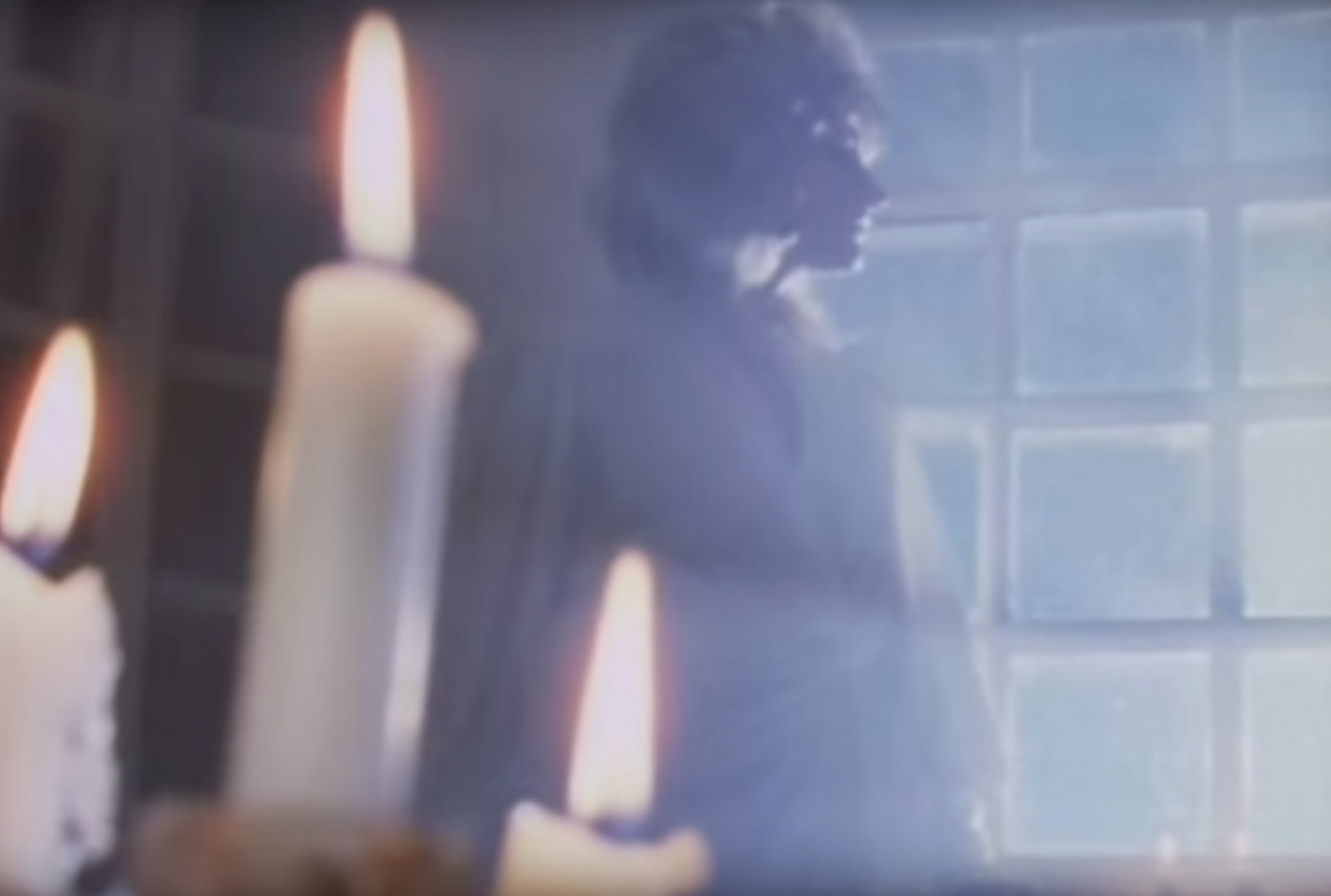 Despite the whirl of drama surrounding "Total Eclipse of the Heart" for Meat Loaf, the song boosted Bonnie Tyler's career, and remains a favorite decades later—so much so that Tyler has just announced she will perform it during the total solar eclipse on August 21, 2017. (While many fans of the song might like to see both Tyler and Meat Loaf perform as the moon moves past the sun, Meat Loaf is not involved.) According to a U.K. Survey in 2016, the song is still a top guilty pleasure for people who like to belt out with abandon when showering or home alone.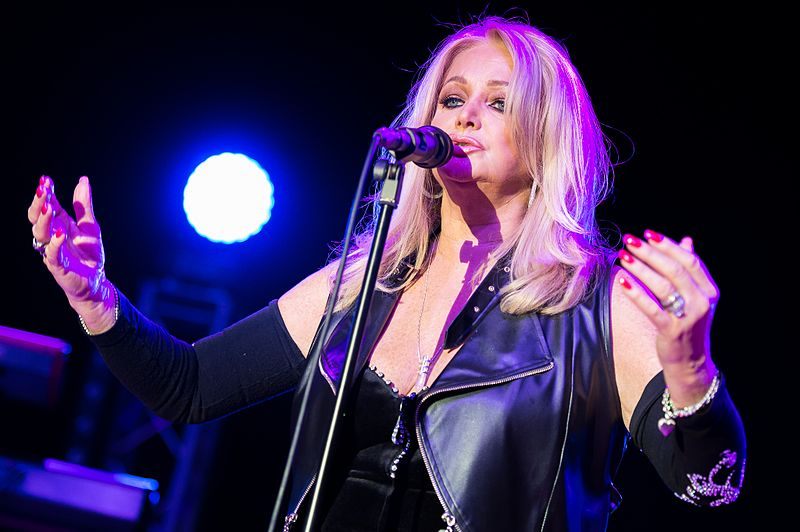 "I just cried at the intense emotion of it and was so happy to have that song," Bonnie Tyler wrote for The Guardian in 2009. "Now when I go on stage and sing Total Eclipse, everybody sings with me."