Meet the Mastermind Behind the Fake Atlas Obscura Twitter Account
Like us, but different.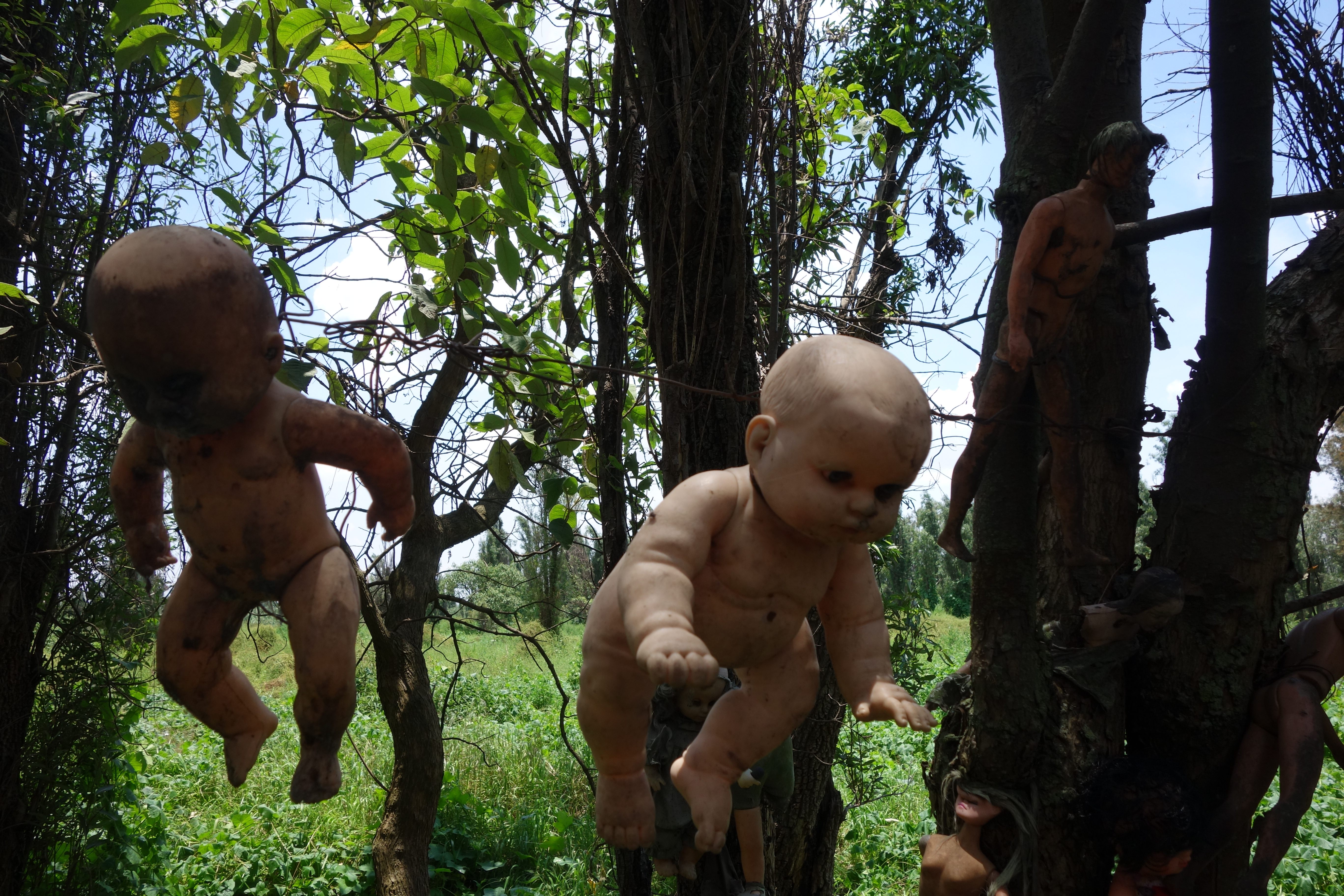 If there's one thing you should probably do before 2018 ends, it's follow @notatlasobscura on Twitter. It's a fake Atlas Obscura Twitter account, equal parts parody and creative gold mine, that makes for a perfect pairing with the official one.
This mysterious profile, supposedly operated by "a secret society founded by Millard Fillmore," has been generating clever, untrue tweets since January 2017. Apparently, Mexico City's surreal, almost unbelievable Island of the Dolls is the place entry on our site that got Millard, as we'll call him, thinking: "it wouldn't be too hard to make something like that up." So, he started making stuff like that up.
Though @notatlasobscura replicates much of the tone of our content, none of the things Millard posts are real. While we write about the obscure, yet accessible wonders of our world, Fake Atlas Obscura makes the unreal seem true. Somehow, he's figured out how to straddle sensationalism and authenticity just so, and our timelines are all the better for it. "I want to make it clear that I'm coming up with the stuff myself," Millard tells me. In fact, he's so cautious about not stepping on our toes, that he combs through the site daily to make sure he's not tweeting anything similar to what we've published recently.
Millard is such a convincing Atlas Obscura tweeter that the team here at real @atlasobscura has lost sleep over his identity. Is he one of us? Or an ex-employee? Or someone's spouse?! (Surprisingly, he tells me that only one person has ever DM'd him asking who he is.) Via direct messages, I tried to break him down: Have you ever been on an Atlas Obscura trip? "No." What's your favorite place in the Atlas? "The isolated, abandoned ones." I got nothing. Luckily, though, he agreed to a more formal Q&A, and his answers felt convincing, though said with a wink—much like his tweets. But don't take my word for it! Keep reading and follow @notatlasobscura to see for yourself.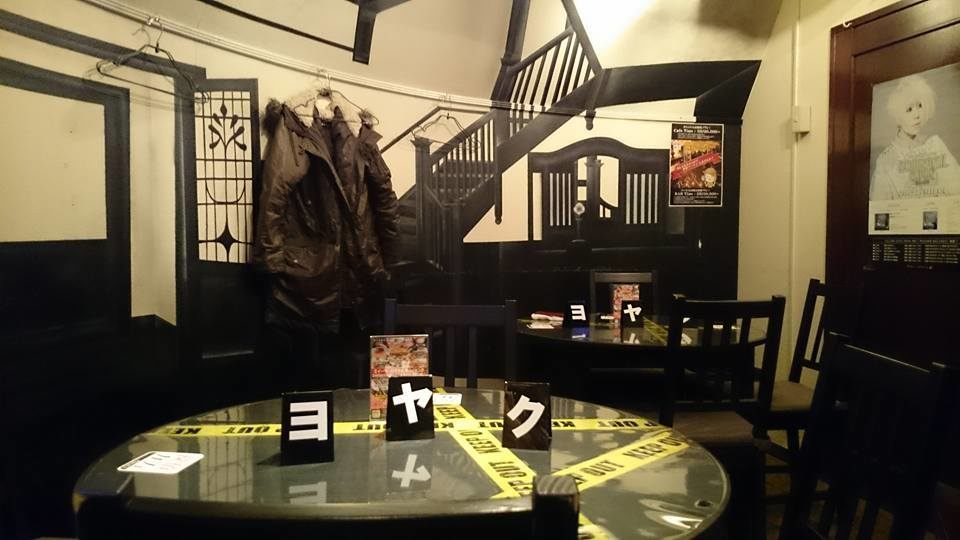 AO: Do you run an empire of @fakemediacompanies of which we are only a small slice?

Nope. The only other fake account I run is a parody of a certain high-profile business magnate/television personality. That one got wildly out of control. I'm so sorry.

AO: Ghosts or UFOs?

UFOs. I'm more interested in new stuff from somewhere else than reconstituted stuff from here. Sorry, I do realize that sounded pretty cold.

AO: Who's your favorite Beatle?

I lived a largely Beatle-less existence until after college. I was educated at home, didn't have a TV growing up, and was mostly insulated from popular culture, so I never developed a preference. I'd have to say the white one parked on the left curb of Abbey Road. I've always been a fan of Volkswagen design.

AO: If you could pick anywhere in the Atlas to go on vacation where would it be?

That is a difficult question. I've always been curious about Pripyat and Duga-3. The place I really want to visit is here, though. I don't think it's in the Atlas, for obvious reasons, but oh boy it deserves to be.
AO: Salty, sweet, or sour?

Depends on whether we're talking food or personalities. I'd say salty for the first and sweet for the second.

AO: How long does it take you to craft a Fake AO Tweet?

Longer than you might think. I need to make sure I'm not re-using material, themes, or wording—I don't want to look unimaginative. I also don't want to come up with something that's cartoonishly strange, or just weird for the sake of being weird. My goal is something that sounds bizarre enough to be believable. That's not always easy.

AO: Favorite Atlas Obscura place?

I don't even know where to begin with that—honestly, it's usually whatever one I just read. The places that stand out in my mind right now are the Detective Bar Progress in Tokyo, and the Oise Aisne American Cemetery. That was haunting. So dark and sad.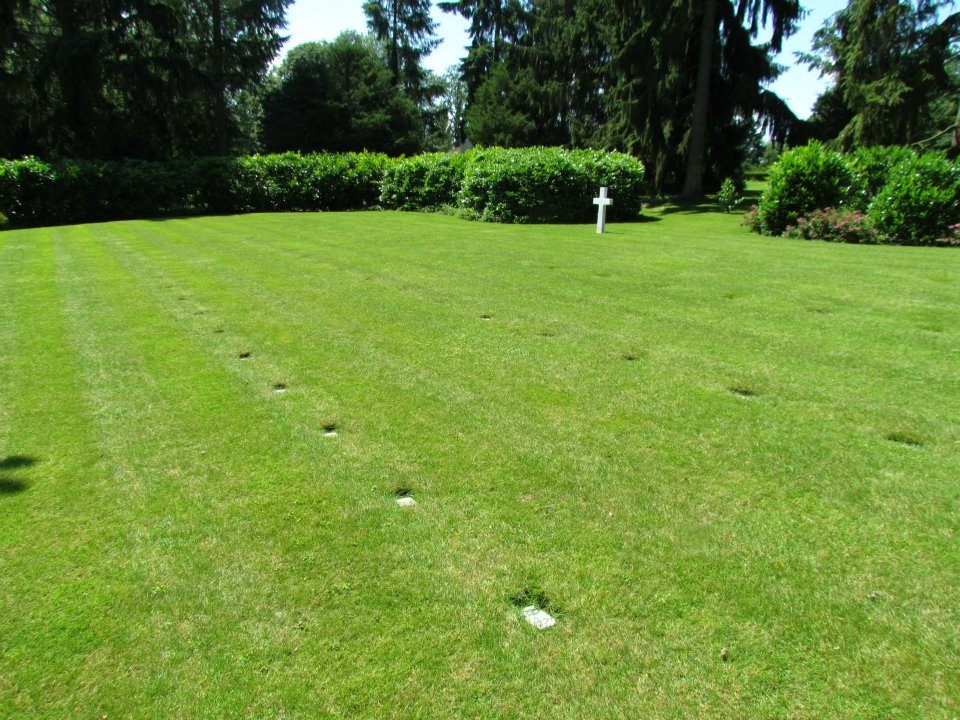 AO: Most obscure food you enjoy eating?

Yebeg Alitcha. It's an Ethiopian lamb dish. I wish I could say I first experienced it in a shepherd's hut at the foot of Mt. Entoto, but I've actually only ever eaten it in Harlem, at a restaurant named Zoma, because I'm not nearly as worldly as my culinary tastes imply. It's good, though.

AO: Preferred method of transportation?

Walking, kayaking, driving, and flying, in that order. I don't like flying, honestly. It's odd—up until the time I was 15, I spent more time on planes than most kids spend in cars, and I always looked forward to it. I think air travel has gotten meaner these days, and now that I personally have to deal with the chaos, I'm less of a fan.

AO: If you had to collect one thing, what would it be?

Old Apple hardware. The obscurer, the better. Someday I will possess a barn that will be the absolute bane of my heirs.

AO: How should we describe your identity in the article?

I am the very model of a modern major general.