See the Winning Cakes From Melbourne's Architectural Baking Contest
The city's iconic buildings inspired some monumental desserts.
If you're an architecture buff, then consider the cake. Baking is really, in essence, just an exercise in engineering. Taste is only part of an equation that involves tricky feats of texture, temperature, and more often than not, a dash of visual panache.
Recently, to commemorate the 150th anniversary of its built environment education program, the University of Melbourne hosted a competition in celebration of the similarities between baking and architecture. "Batter, Bake & Build" challenged bakers to faithfully replicate iconic structures from Melbourne's City Centre in cake form, and more than 140 contestants (many from beyond the university) answered the call. On August 17 and 18, judges from the University, as well as the culinary and architectural communities, narrowed the entries down to a shortlist of 30, then 12 finalists, and finally the five winners below, each one a feast for the eyes.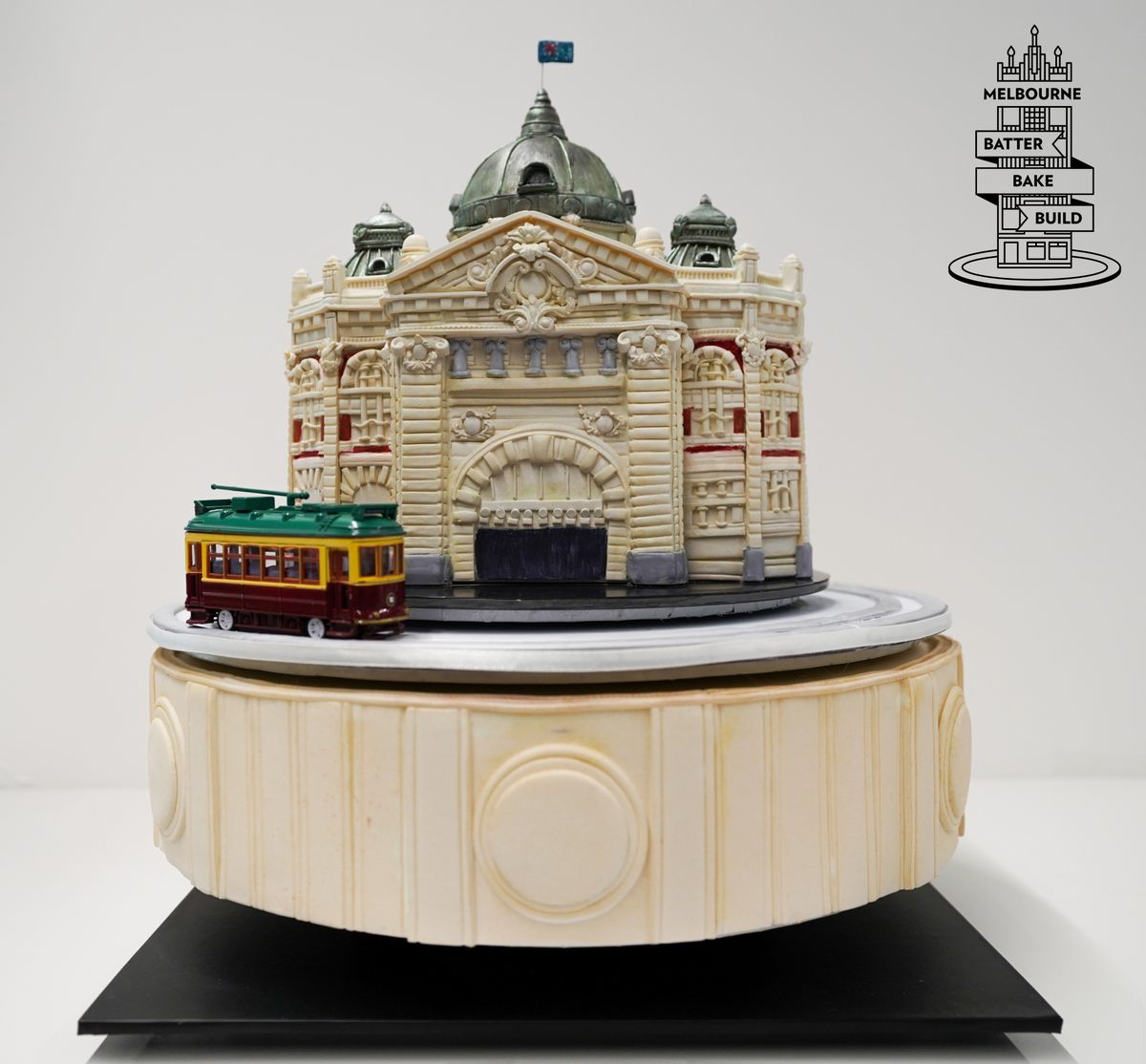 First Prize: Flinders Street Station by Zarah Noriel—$1,500 Australian Dollars (AUD)
Noriel, a pastry chef in a self-described "love affair with Cake Decorating," even added a mobile tramcar to her exquisitely precise rendering of the iconic train station. Flinders Street Station itself was based on a design that also won an architectural contest, back in 1902. Had a different design won, this cake would have never existed.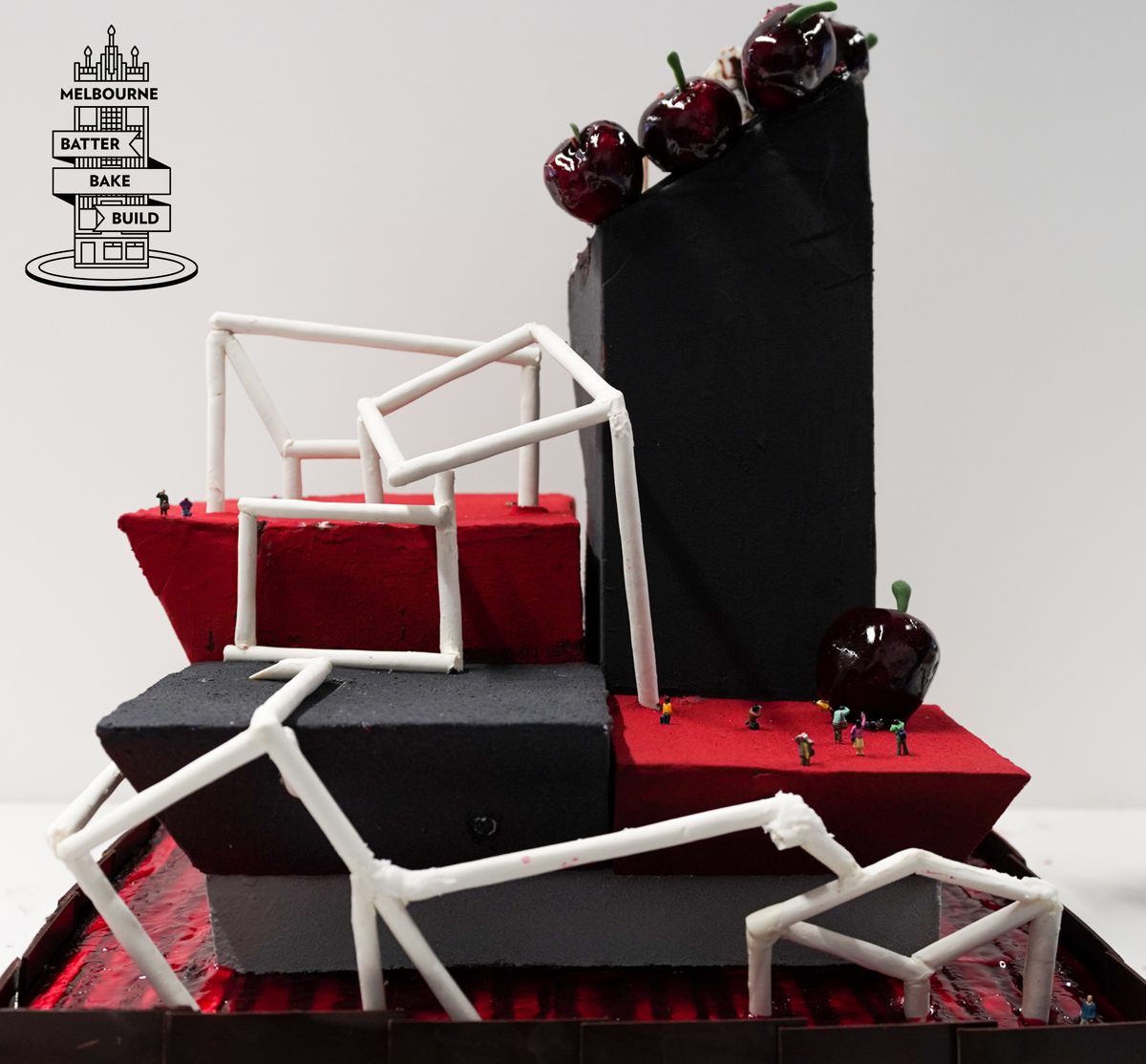 Second Prize: Southbank Theatre by Monica Nam—$700 AUD
Nam, an artist, calls her Black Forest cake "Structures in Chaos," and said it represents "the geometrical white frames of the Southbank Theatre."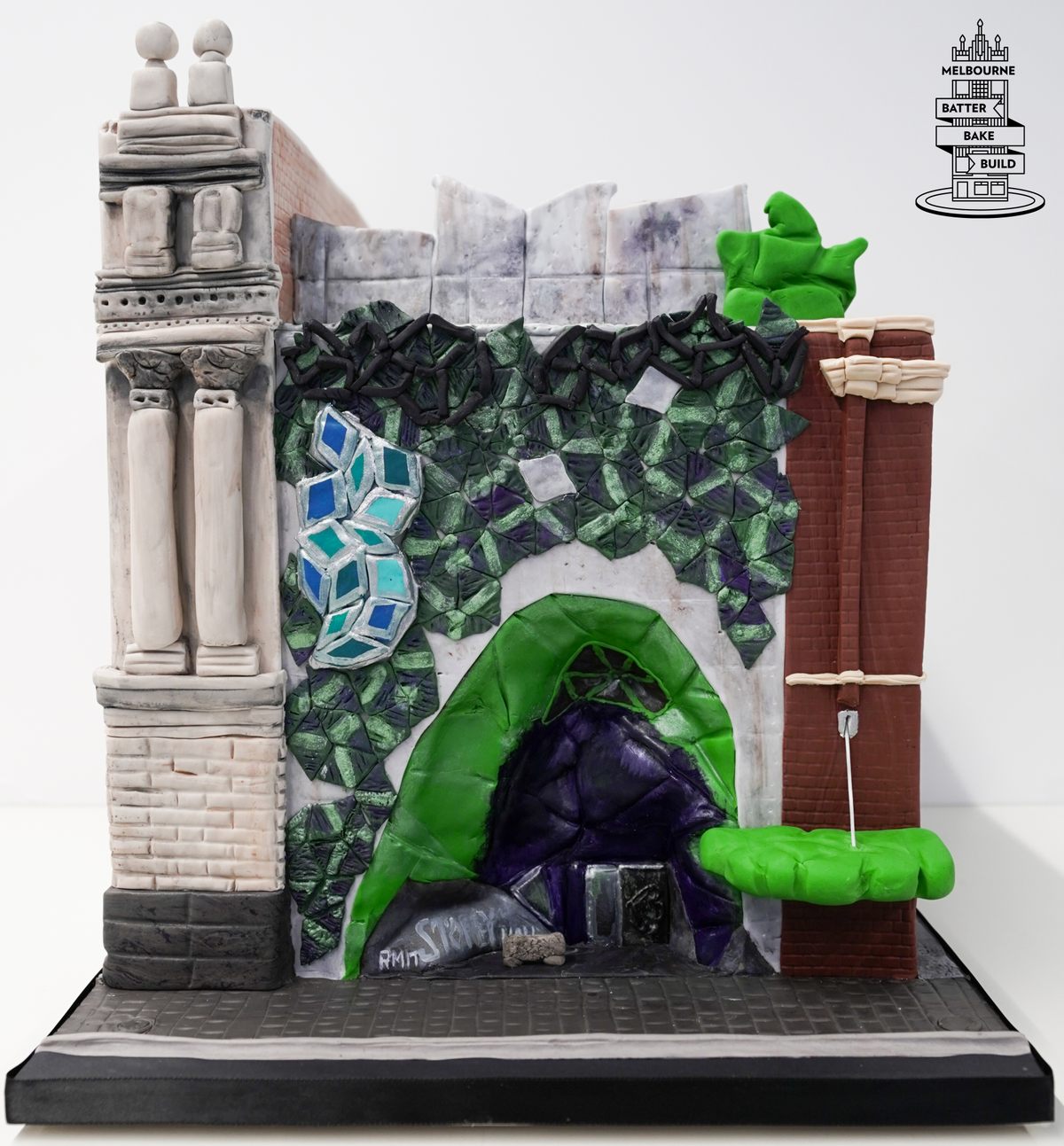 Third Prize: Storey Hall Annex by Sharyn Frantz—$300 AUD
Sharyn Frantz of Blackbird Cakes took on quite a challenge by baking a building which fuses rather divergent architectural styles. Storey Hall, part of the Royal Melbourne Institute of Technology (RMIT) campus, was originally built in a classical style in 1887. Since 1995, it has sported an audacious modern annex.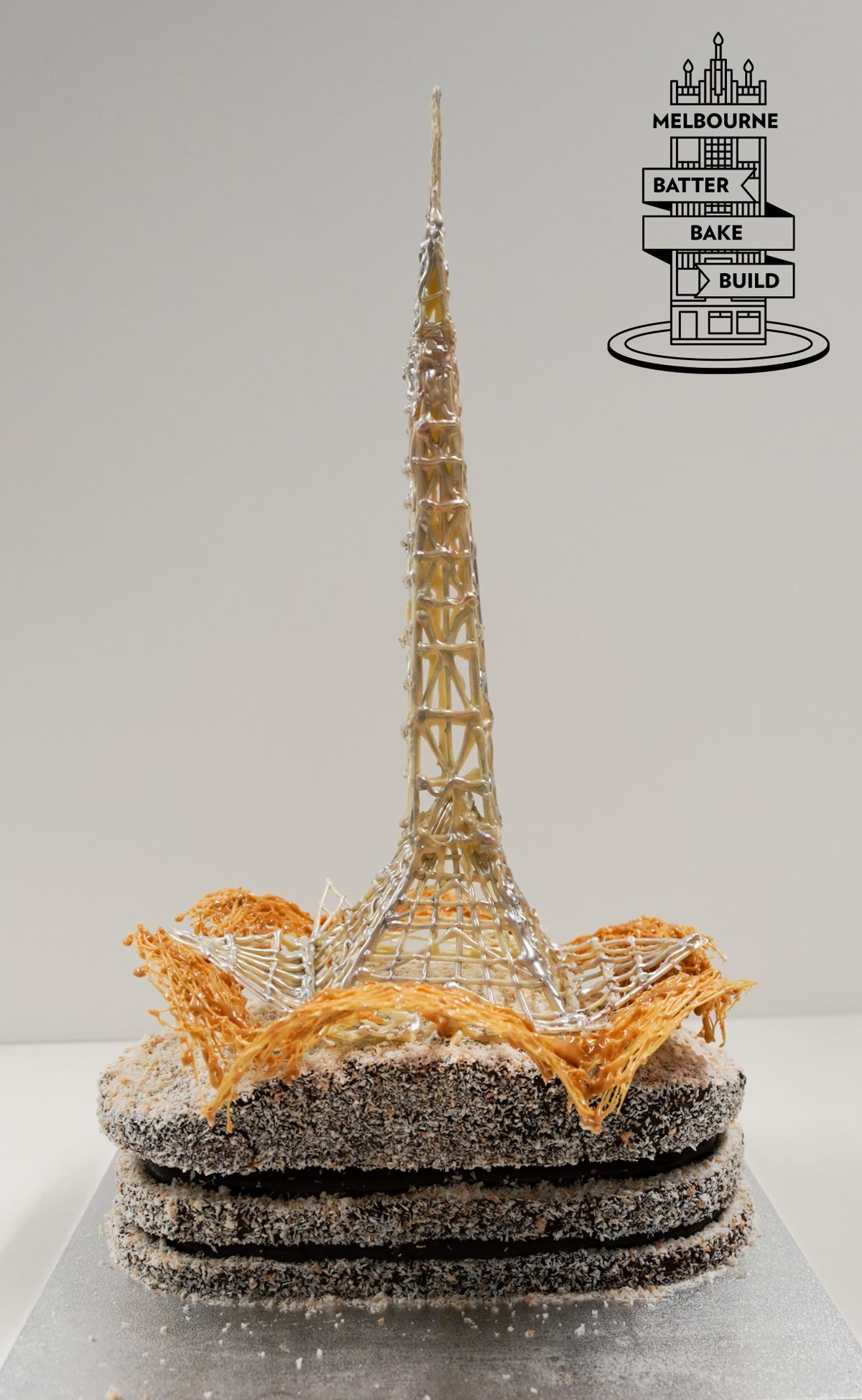 Student Prize: Arts Centre by Caroline Lee—$1,000 AUD
Lee, an architecture student, used the Australian staples of Lamington cake and Vegemite to replicate Southbank's Arts Centre. She said that the mixture of the two iconic flavors represents an ode to Melbourne's multiculturalism.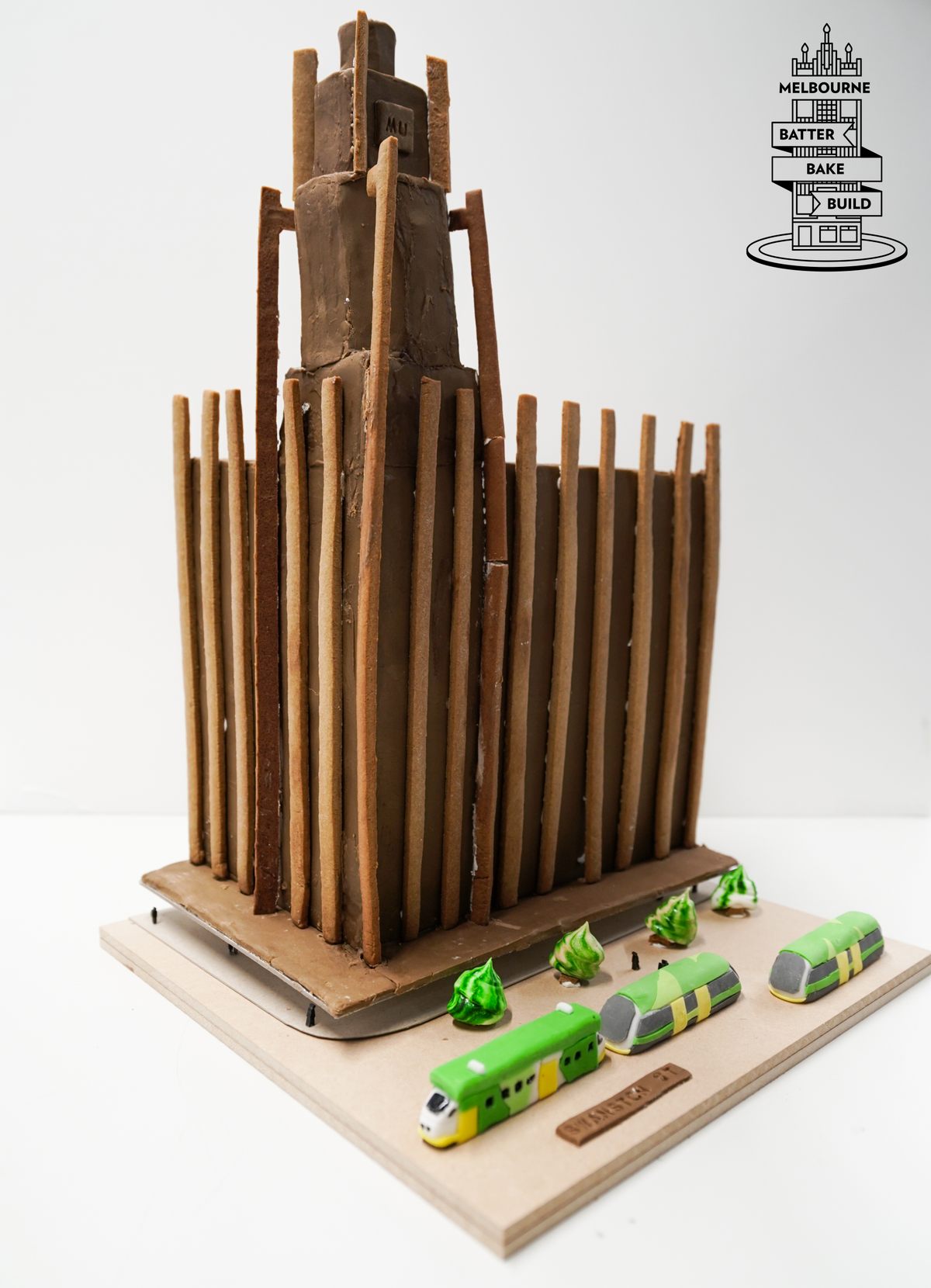 People's Choice Award: Manchester Unity by Xin Ying Choo—$1,000 AUD
To render the behemoth 12-story office building and shopping center, Choo—a self-described "architect by day; baker by night"—used sugar paste and ginger biscuit on the outside, chocolate ganache-coated lemon cake with Italian meringue buttercream and lemon curd on the inside.
Can the university hold a cake-eating contest next year? Asking for a friend.
Gastro Obscura covers the world's most wondrous food and drink.
Sign up for our email, delivered twice a week.