One of America's Largest Collections of Memento Mori Is for Sale
Once held at the Museum of Mourning Art, more than 150 pieces will go to auction.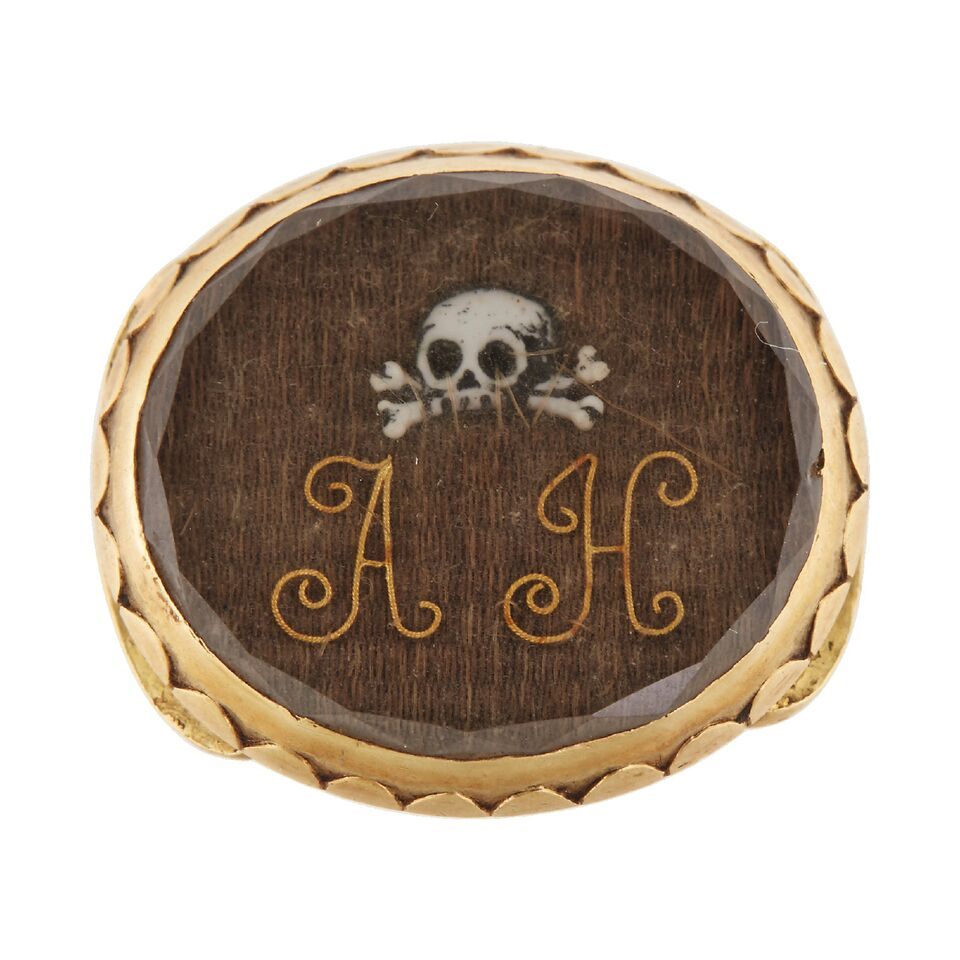 Before her death Anita Schorsch was America's foremost collector of mourning art and jewelry—paintings, brooches, rings, and other objects that commemorate people who had died. During her life she displayed her large collection at the Museum of Mourning Art, just outside of Philadelphia, Pennsylvania, in a building modeled after George Washington's Mount Vernon home.
Since Schorsch's death in 2015, one year after the death of her husband, Irvin, the museum has been closed. Now, Freeman's auction house, the oldest in the country, is offering more than 150 of the memento mori from Schorsch's collection for sale.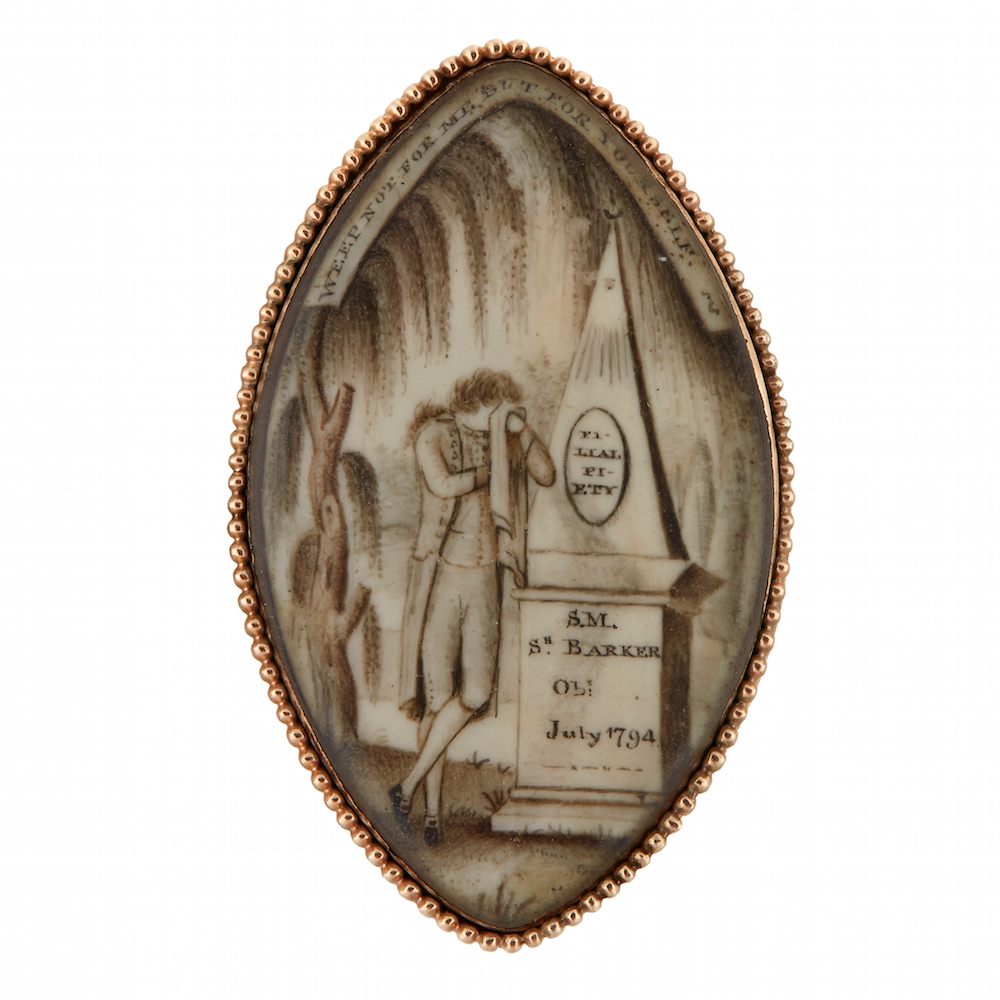 The tradition of creating mourning art in American grew from practices in Europe and England; the practice became popular in America after the death of George Washington. As Schorsch's 1976 exhibit catalogue, Mourning Becomes America, explains, early mourning art often took the form of paintings, depicting a formal garden, full of symbolic trees, an urn, and mourners, that were hung in parlors. Her own collection also included mourning outfits, hearses, and a "cemetery gun," a system of protection that could be set to go off if people came to visit graveyard grounds when they should not be there.
The collection at auction, which will go on sale Wednesday, November 15, is dominated by jewelry featuring skulls and other symbols of death. The pieces date back to the late 17th century. Some pieces feature gold and pearls; others are mounted on the delicately woven hair of the deceased.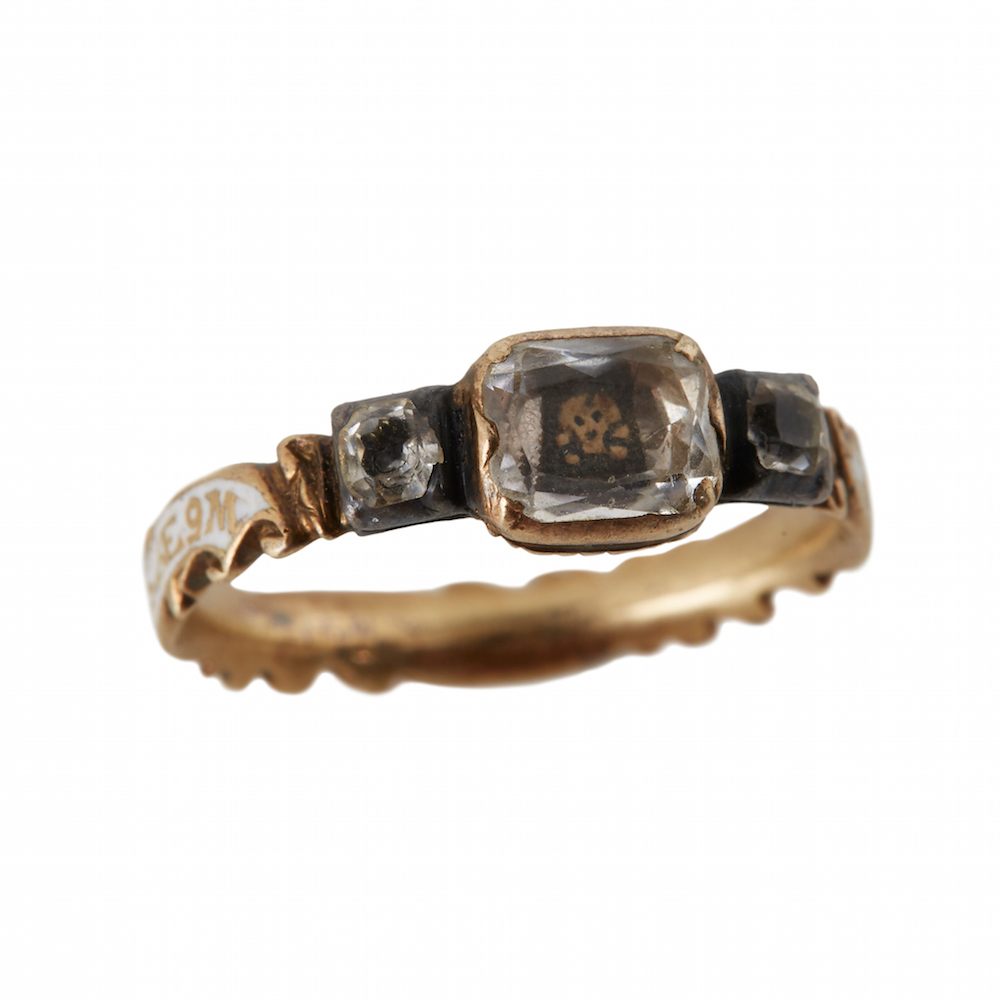 According to Freeman's, this may be the largest collection of mourning art ever offered for sale. You can browse the entire catalogue here and see some of our favorite examples below.