Found: Never-Developed Photos of Mount St. Helens Erupting
Photographer Kati Dimoff found the film at a Portland Goodwill.
Kati Dimoff, a professional photographer, has a routine: Every time she's in southeast Portland, she checks the big Goodwill there for film cameras with exposed, undeveloped film. She'll take the film to Blue Moon Camera, a shop with a love for older technology, and have it developed. "They are one of the best labs in the country for developing old, expired, or out-of-production film," she writes in an email.
In May, she found an Argus C2, which was manufactured in the late '30s and early '40s, with a roll of undeveloped film in it. It was Kodachrome slide film, and it was damaged. Blue Moon was able to develop it, though only in black-and-white, not the full Kodachrome color palette.
When Dimoff picked up the prints, there was a note on the package: "Is this from the Mt. St. Helens eruption?"
In a few of the shots, off in the distance, there was the mountain, with ash from the eruption spilling out of it.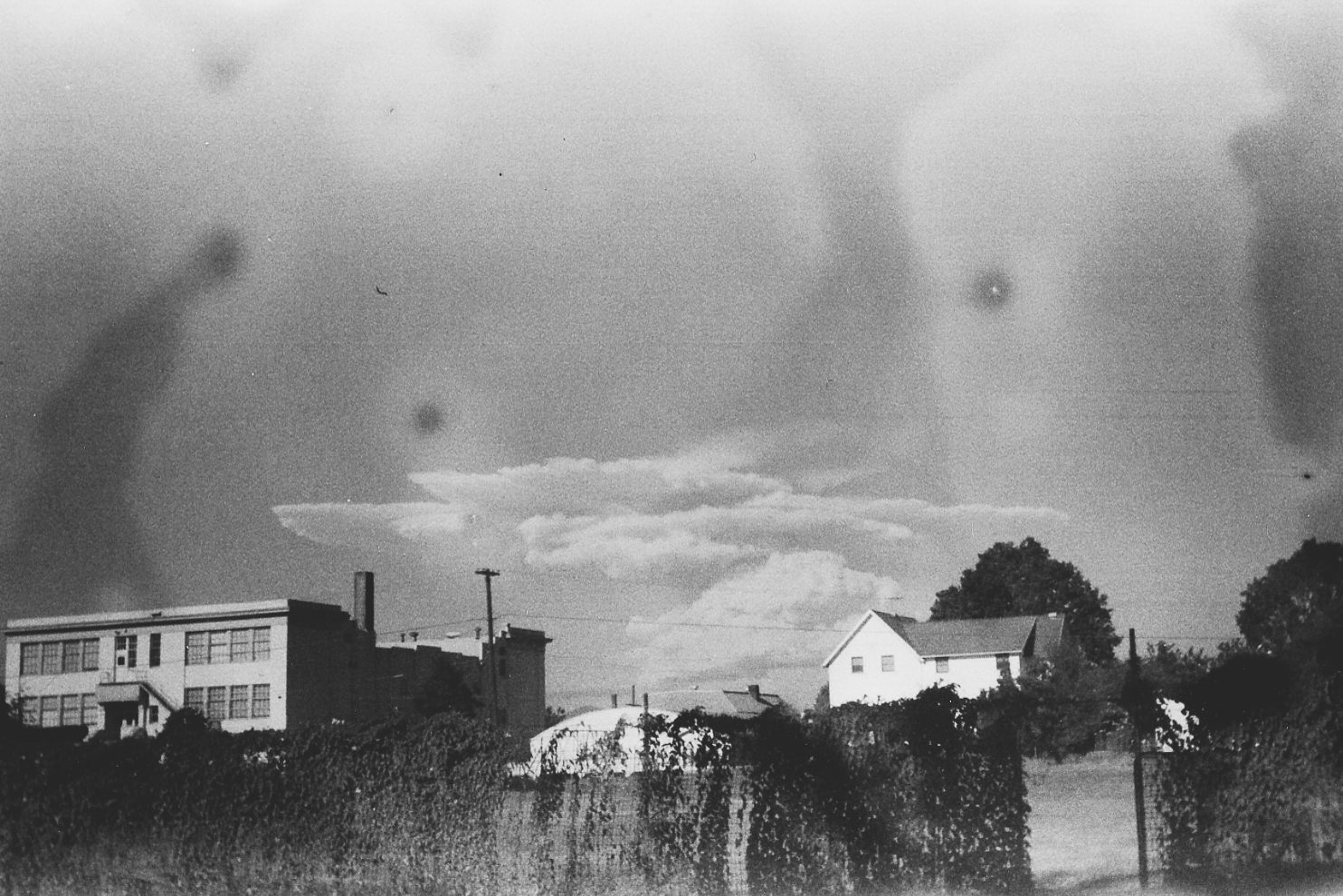 That building in the foreground is the John Glumm Elemetary School, in St. Helens, Oregon.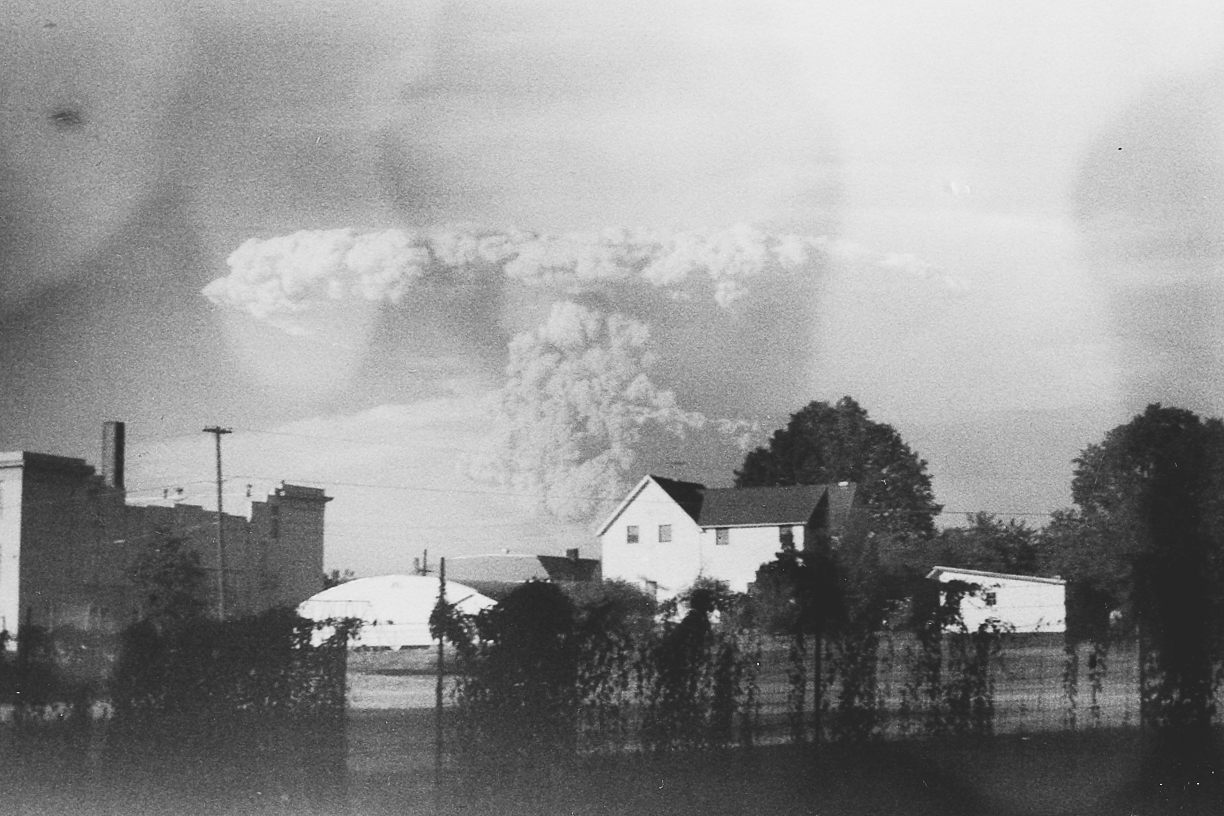 The mountain last erupted in 1980, and Dimoff was hoping she might find the person who took these pictures. After The Oregonian published the photos on their website, along with a photo of a family that also appeared on the roll, she and the paper quickly heard from Mel Purvis, who recognized himself in the photo.
He believes the camera belonged to his grandmother Faye, who owned a clothing store in St. Helens and had also visited his family that year, to meet her great-grandson. "She was a very independent woman," Purvis told The Oregonian. She was born in 1899 and died in 1981, the year after these photos were taken. It's a mystery how they ended up at the Goodwill.