Was the Guy in 'The Scream' Afraid of… Clouds?
Scientists try to solve an artistic mystery.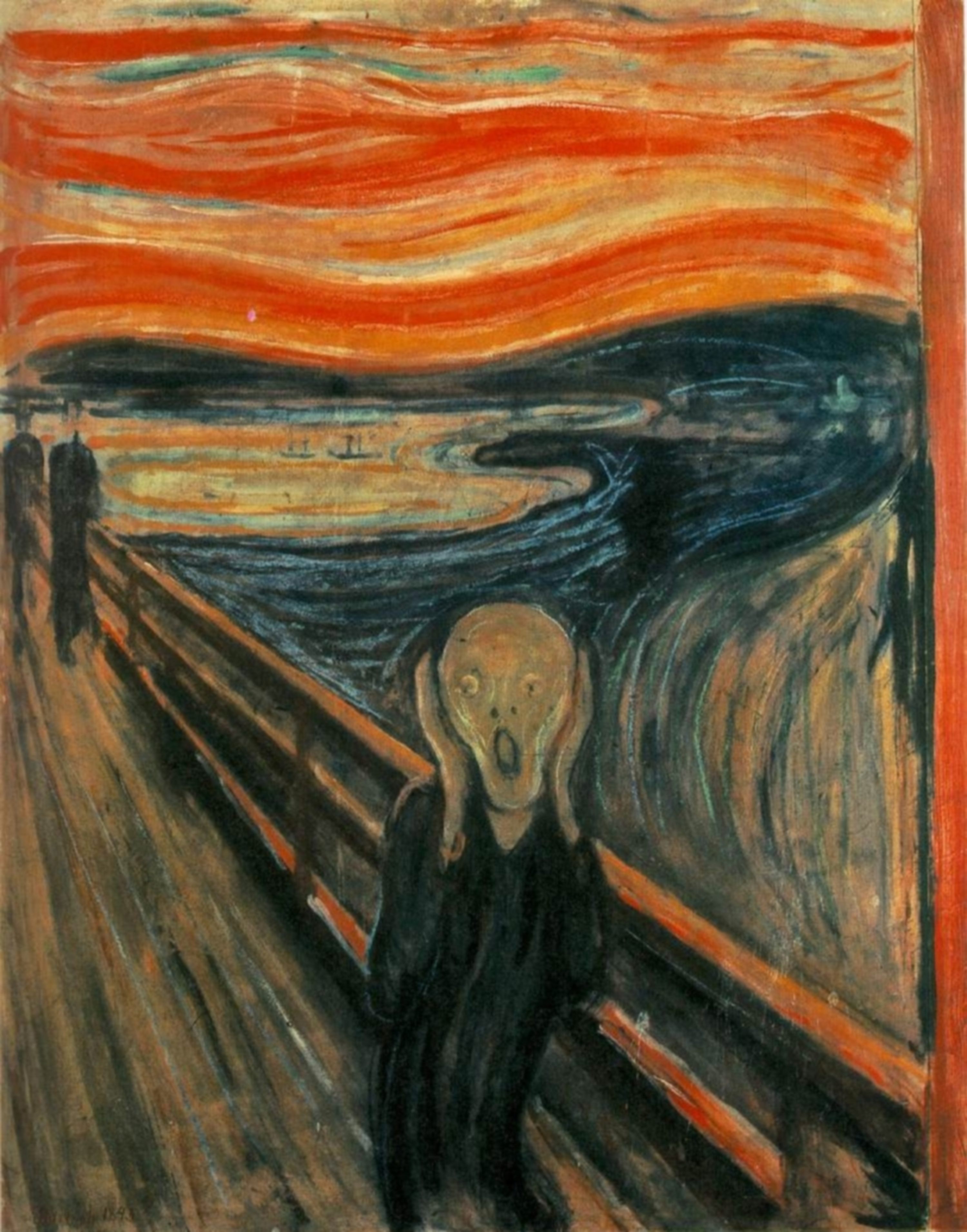 Take a look at Edvard Munch's 1893 oil painting "The Scream," and any number of feelings may bubble to the surface. You might find yourself overcome by awe at the work's mastery. You could feel empathetic terror with the subject, who is looking out over the water, howling his head off.
And if you're like anything like meteorologist Helene Muri at the University of Oslo, you may also be struck by a question—what is that guy so afraid of, anyway?
Curious, data-minded onlookers have been trying to draw conclusions about this for years now, blaming everything from volcanic pollution to an anxious hallucination. As Agence France-Presse reports, Muri and her team presented their latest theory at a meeting of the European Geoscientists Union in Vienna, and they blame another culprit entirely: clouds.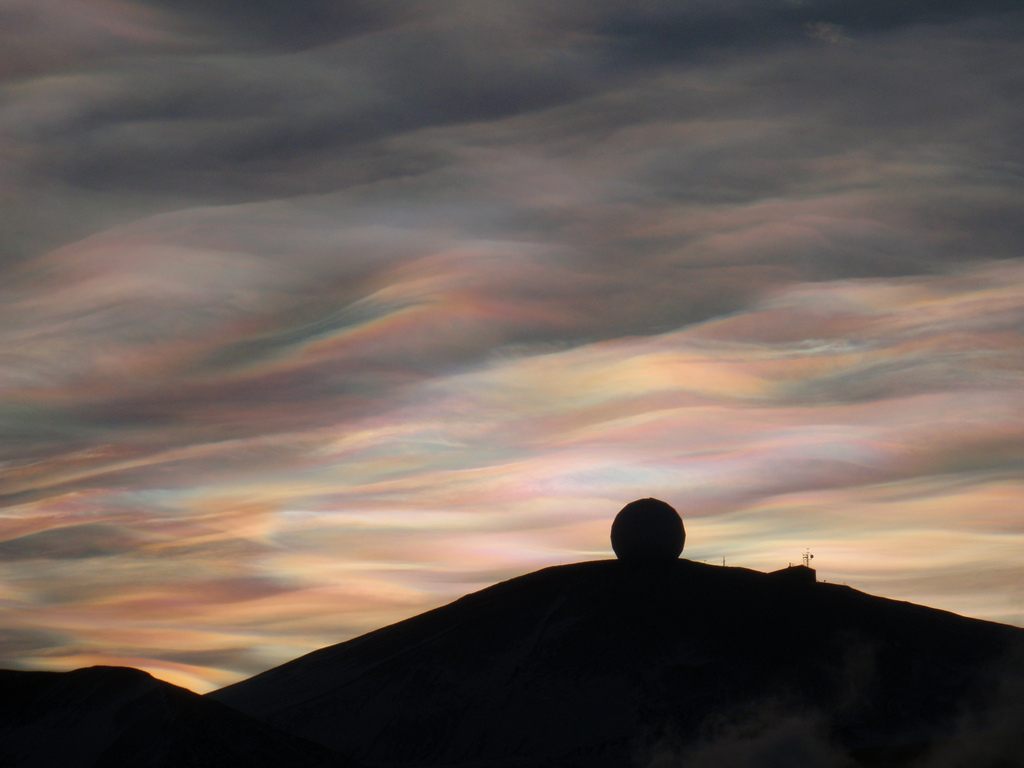 Munch drew or painted four versions of "The Scream." Each shows the frightened protagonist standing in front of a sky swirling with violent shades of orange and crimson. When Munch wrote in his diary about the day that likely inspired the painting, he described a "flaming sky" that "suddenly… turned a bloody red," and "hung like blood and sword over… the city." "I stood there trembling with anxiety," he wrote.
According to the meteorologists, this description and the resulting painting resemble nothing so much as nacreous clouds—swirly, thin blobs that can cover the sky in cold temperatures, and appear iridescent.
"We do know that there were mother-of-pearl clouds in the Oslo area in the late 19th century," Muri says. Although she emphasizes that this is a hypothesis, she puts it at "a high probability that it was an event of [nacreous] clouds which was the background for Munch's experience in nature, and for his iconic Scream." Expect a response from the Cloud Public Relations Bureau any minute.
Every day, we track down a fleeting wonder—something amazing that's only happening right now. Have a tip for us? Tell us about it! Send your temporary miracles to cara@atlasobscura.com.