New Jersey's Deserted Mid-Century Motels, by Night
The kitschy motels of the Wildwoods, lit up in brightly colored neon.
Untitled (Morning Glory & Ocean). (All Photos: Mark Havens)
As the sun sets over southern New Jersey, the neon signs adorning the Wildwoods motels flicker into light. The motels, in all their over-the-top, brightly colored glory, have accommodated travelers since the 1950s. In their gleaming automobiles, tourists sped off the newly built Garden State Parkway to be welcomed by pools lined with plastic palm trees and car parks shaded with asymmetrical roofs.
With names like The Fantasy, The Ebb Tide and The Astronaut, they encapsulated what became known as "Doo Wop" architecture: mid-century style with bold, occasionally thematic, features. The Crusader, which still stands, has a mural of a medieval knight and mock ramparts. The Kona Kai, which closed in 2005, was a Polynesian-themed motel with pool-side palm trees and tiki-style neon lettering.
The Kona Kai is not the only motel to close; around half of some 200 motels have been shuttered or demolished to make way for condominiums. There are preservation efforts and even an attempt to re-create one of the most iconic which was destroyed in 2004, the Satellite. 
It's a style that architecture critic Joseph Giovannini calls "temperamentally exuberant" in the introduction to the new photography book Out of Season: The Vanishing Architecture of the Wildwoods. Over a 10 year period, photographer Mark Havens explored the Wildwoods motels at their quietest moments. The book sequences the photographs from dawn through to night. There are no people, no sun-seekers or tourists: just evocative photographs of a unique and vanishing form of architecture. Atlas Obscura has a selection from the Wildwoods by night, when bright neon signs in 50s-style fonts light up the empty pools and silent balconies.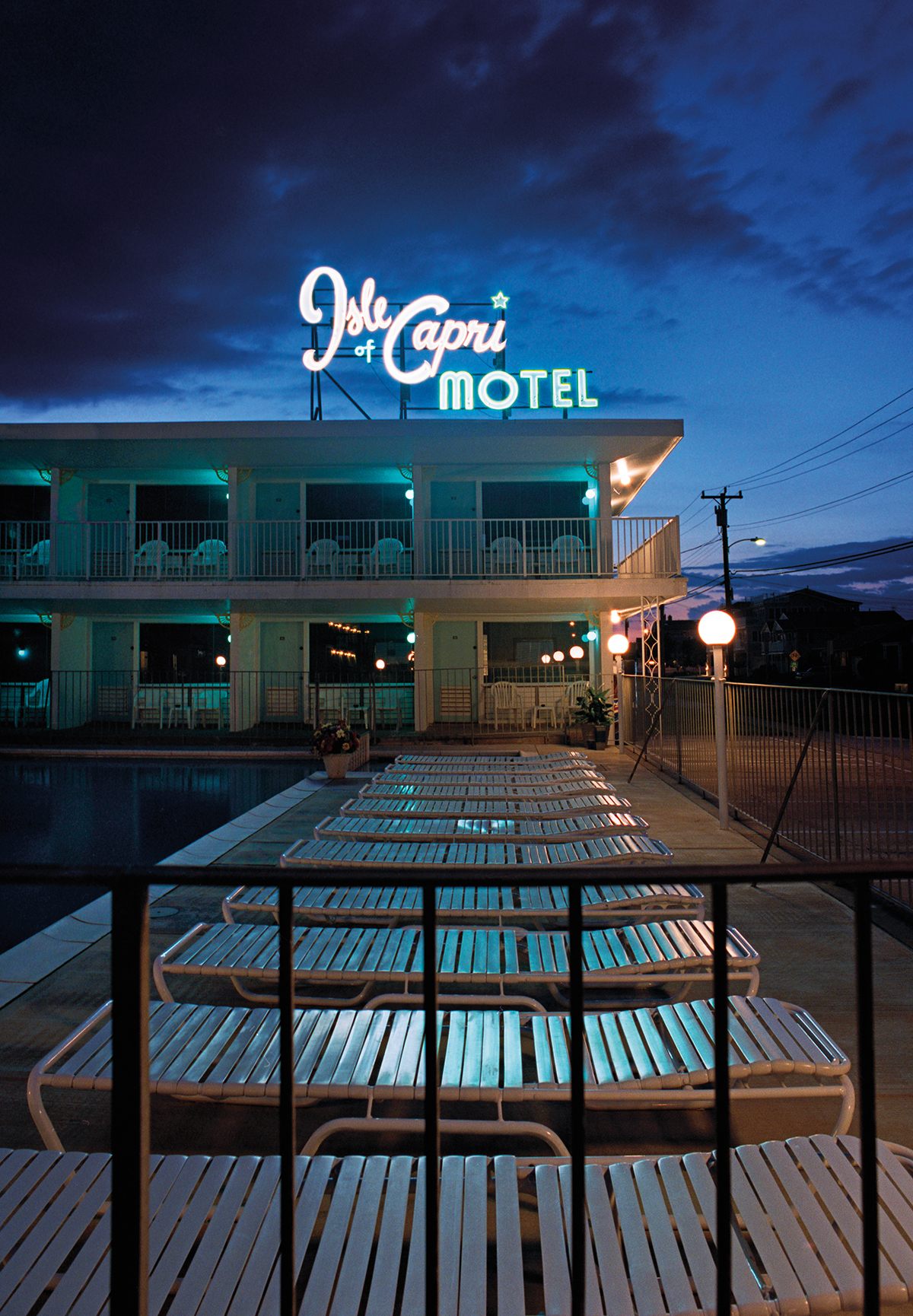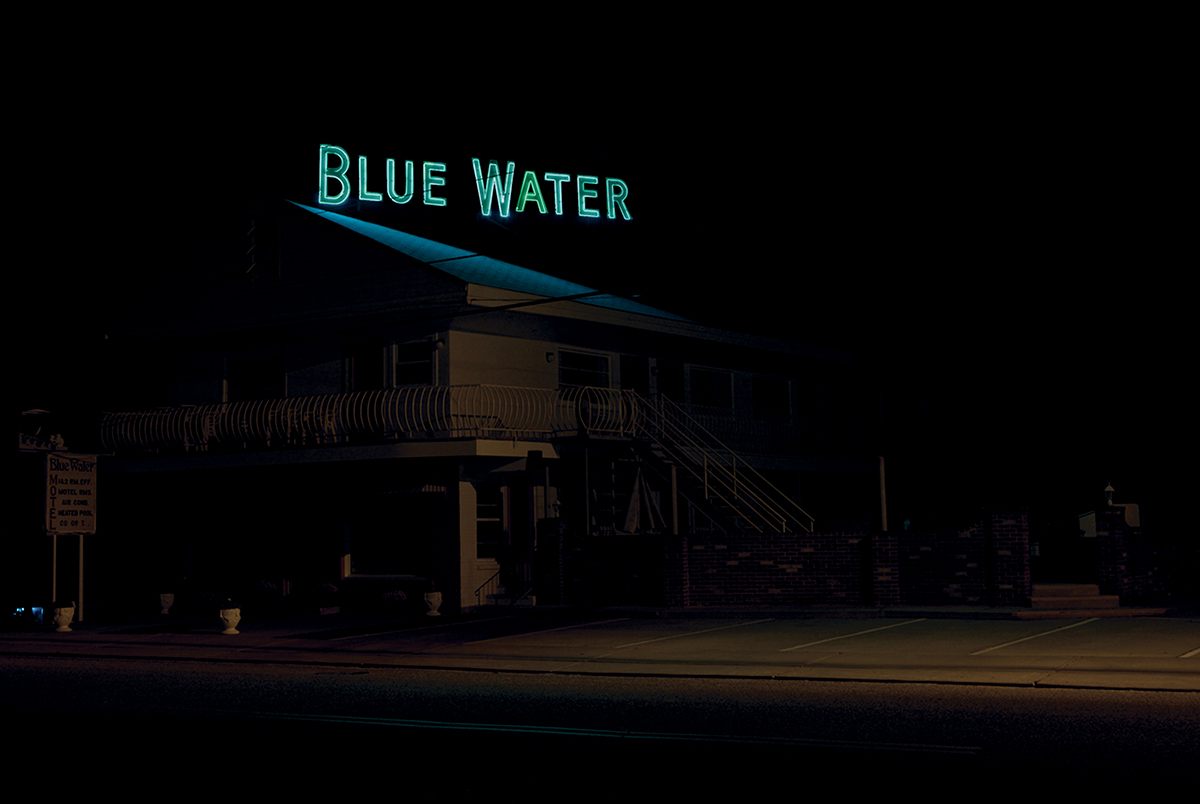 Untitled (Preston & Atlantic).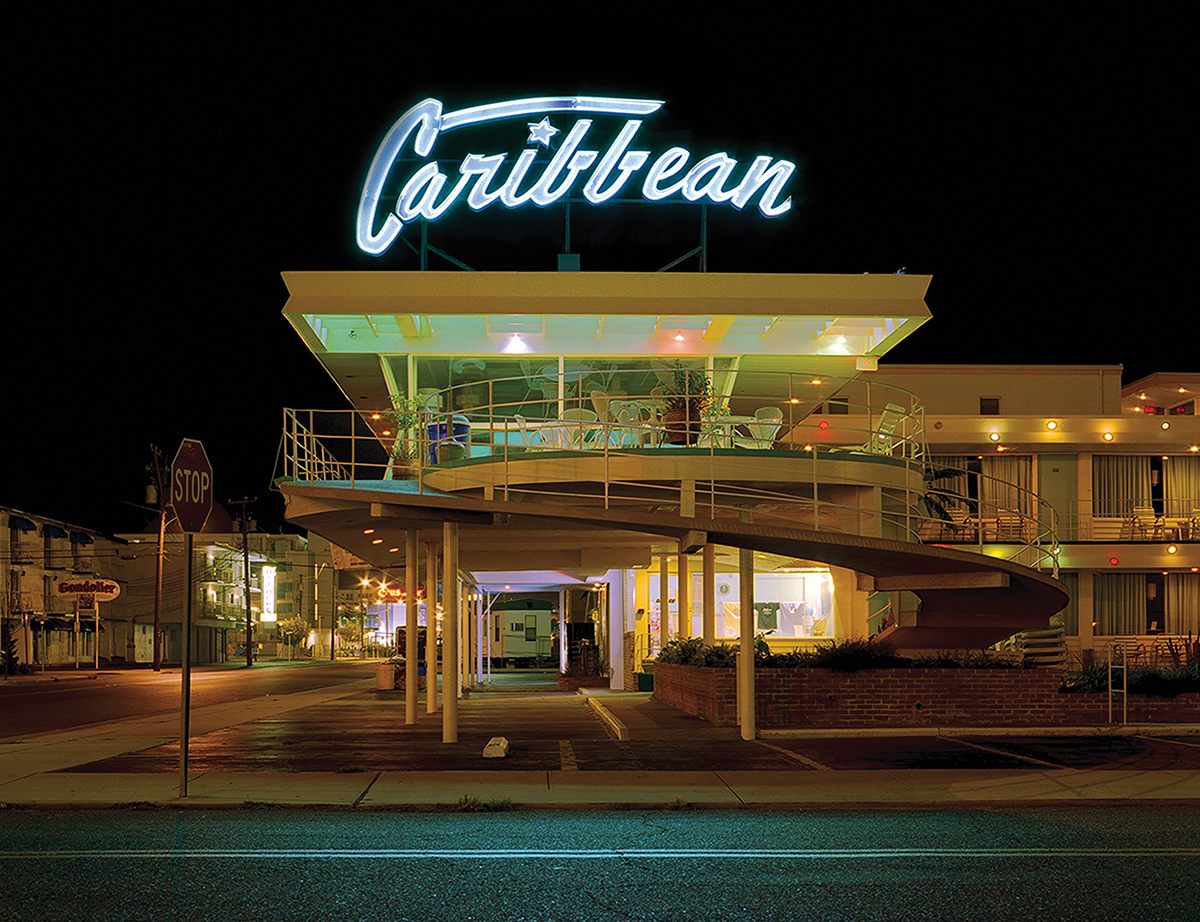 Untitled (Buttercup & Ocean).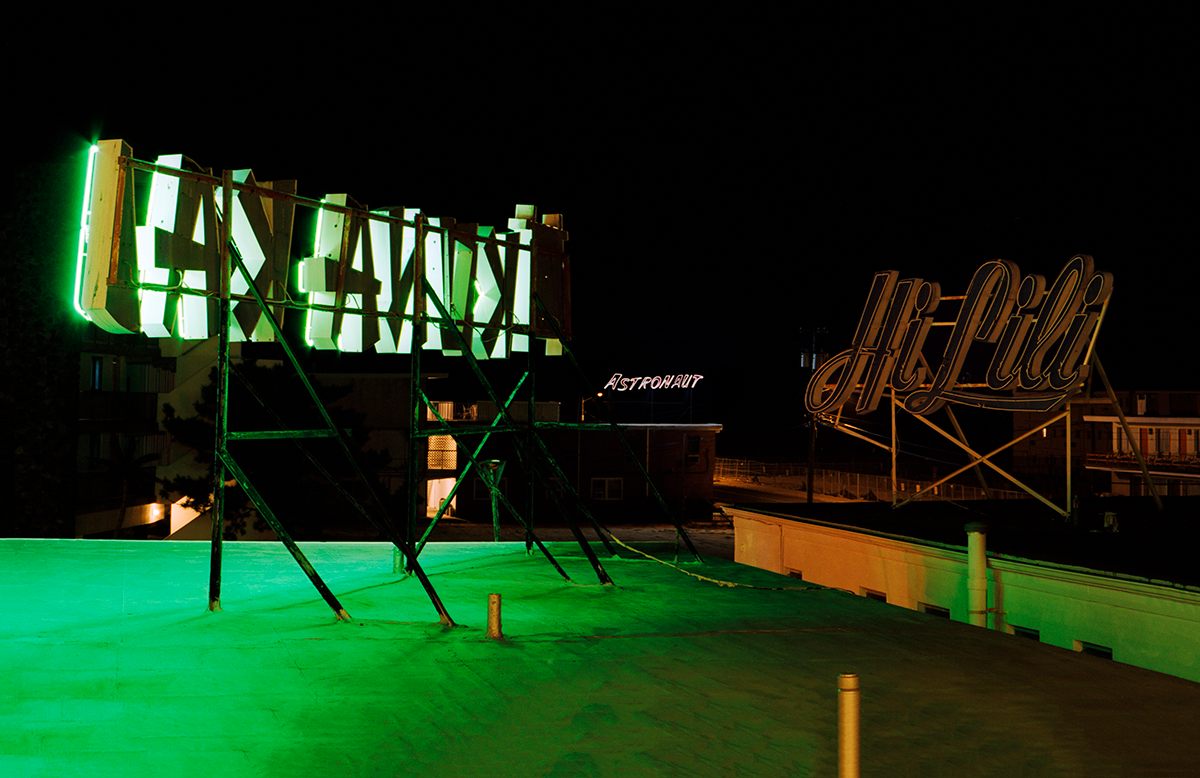 Untitled (Stockton & Ocean).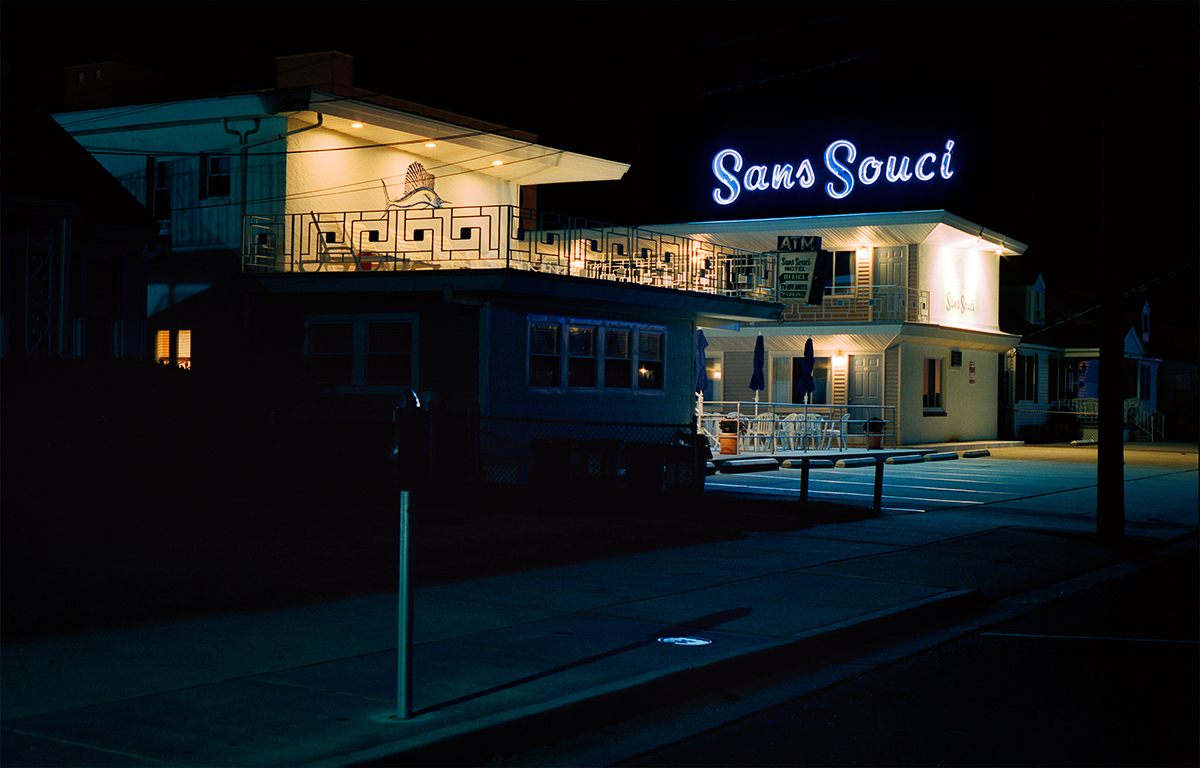 Untitled (21st & Surf).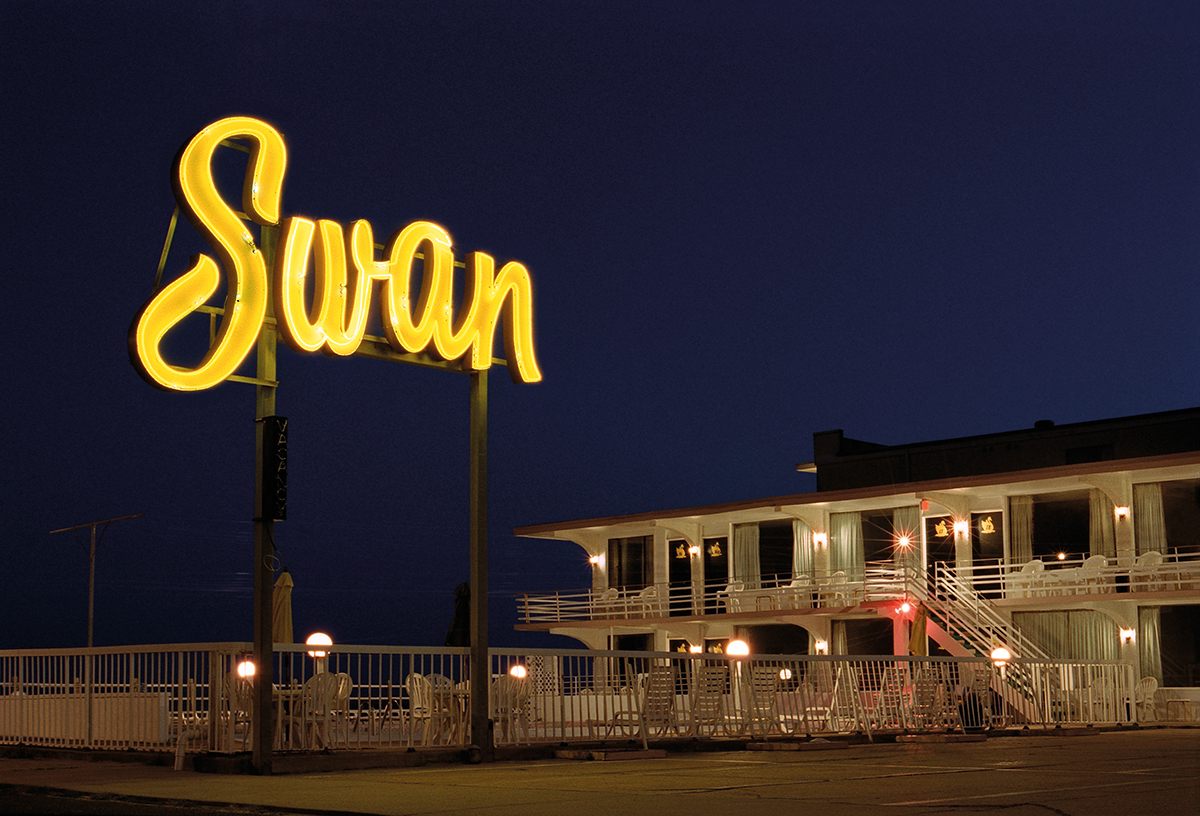 Untitled (Stockton & The Beach).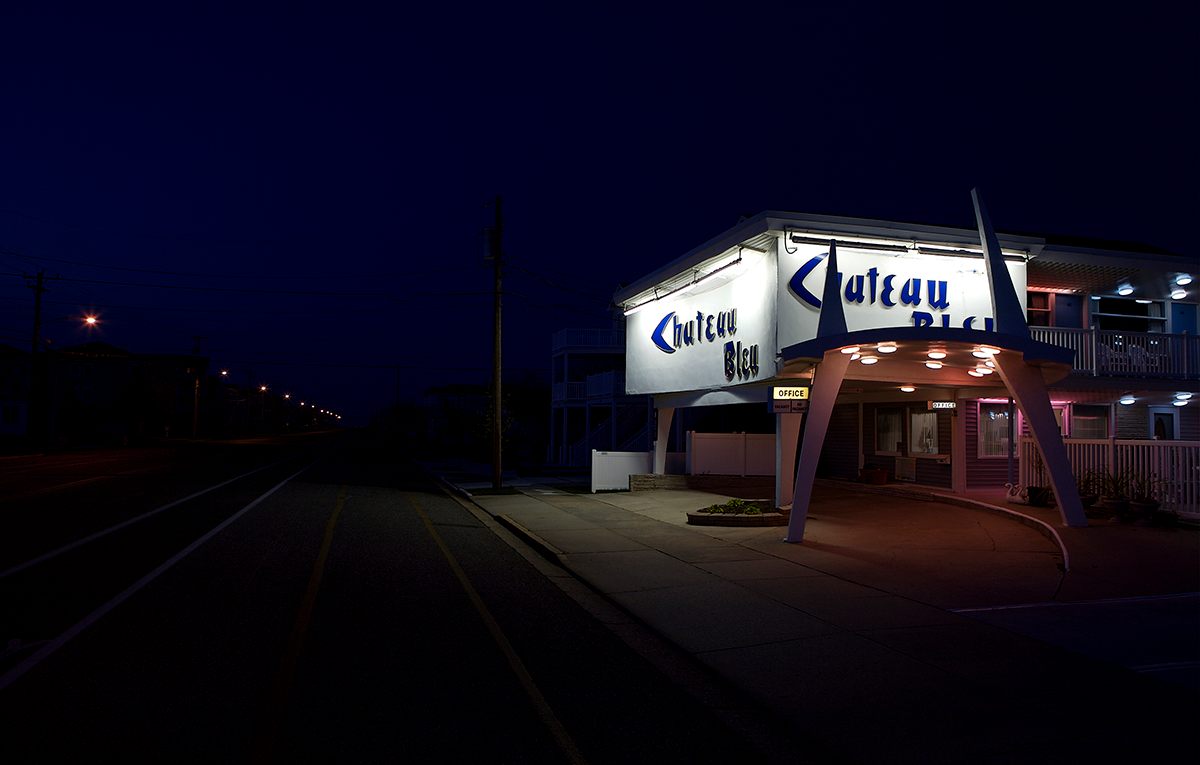 Untitled (10th & Surf).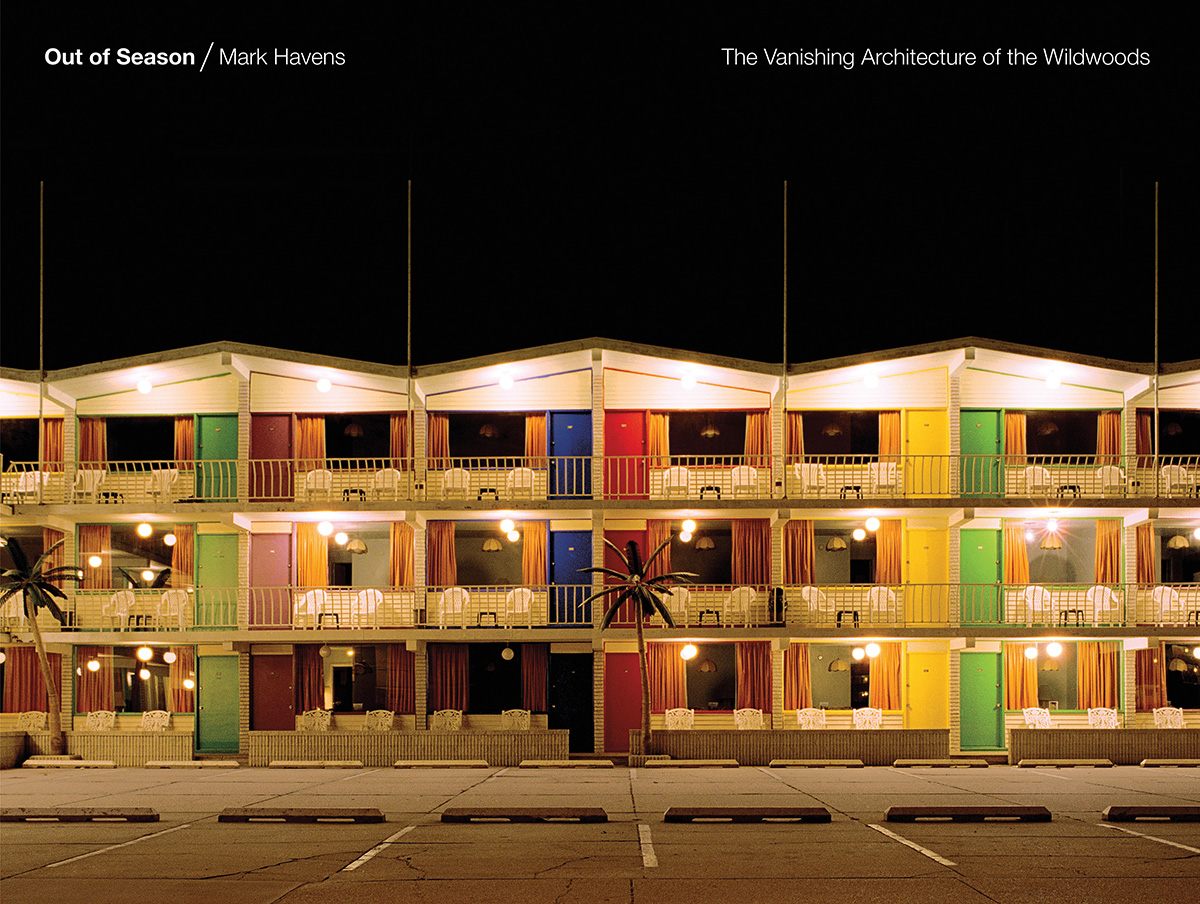 The cover of Mark Havens' new book, which will be available to buy in the US on August 8. (Photo: Courtesy Abrams Publishers)