The Enduring Haute Couture of a 466-Year Old Kimono House
How Chiso, a relatively obscure Japanese textile firm, keeps an age-old craft fresh.
When Yozaemon Chikiriya established his garment business, Chiso, in Kyoto, his primary customers were monks who required fine clerical vestments. That was 1555. More than four centuries later, the company's intricately cut robes are coveted as luxury garments, and Chiso—having persevered through shrinking economies, shifting trends, wars, and more—has found itself among the last of Japan's bespoke kimono houses. Still run by descendants of the Chikiriya clan, it has managed to survive as a powerhouse while honoring tradition and avoiding fast-fashion business models that prioritize volume and profits over quality.
So painstaking is Chiso's process that the company makes only around 25 kimonos per year. A typical garment takes three months to produce, and special commissions can require more than a year to realize. Each kimono calls for specialized techniques including dyeing, steaming, rinsing, and stitching. Chiso employs more than 600 artisans, some of whom are among the last trained in their methods. "We are lucky," says Haruyo Naka, a Chiso representative. "If you want to make luxury kimonos, you need the materials, the craftsmen. Not many like us are left."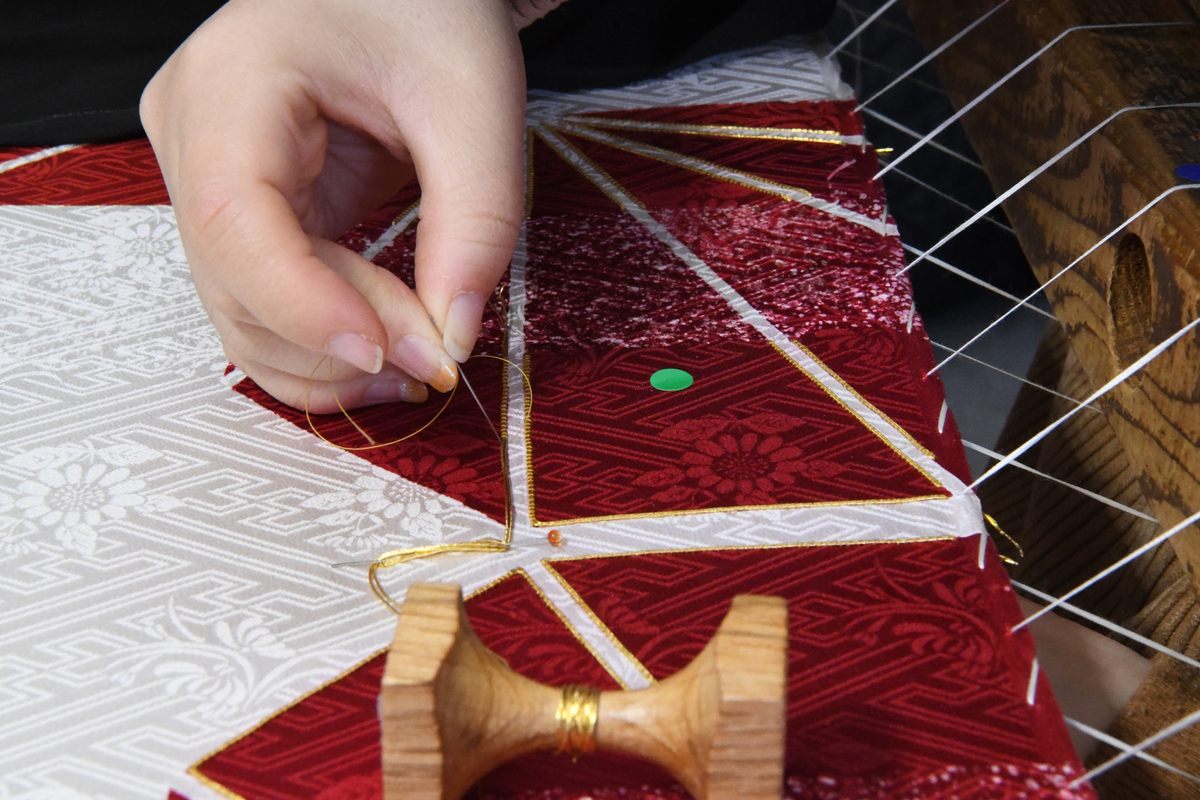 Literally meaning "thing to wear," the term "kimono" historically referred broadly to quotidian clothing—simple, straight-cut robes. Its definition evolved in the mid-20th century to describe traditional Japanese garments. "It was everyday wear until after WWII, when everybody was recovering from war," says Vivian Li, a curator of contemporary art at the Dallas Museum of Art. "Kimonos only became more iconic of Japan because of the opening of foreign markets." At the Worcester Art Museum, Li and Christine Starkman, curator of contemporary art at the cultural hub POST Houston, have co-organized the first exhibition on Chiso outside of Japan. The virtual display showcases historic and contemporary kimonos and explores the brand's evolution over its lifetime.

Chiso is just one of many multigenerational family businesses in Japan that have endured by adapting while standing by their principles. Business decisions have consistently been guided by the firm's core value, "bi hitosuji," or "nothing but beauty." But finances still had to remain stable. In the early Meiji era (1868-1912), when anti-Buddhism state policies led to widespread destruction of temples and relics and the defrocking of monks, the family had to find new patrons. Determined to continue creating artful textiles, Chiso focused on making garments for aristocrats and members of the imperial court while gradually building a well-heeled foreign clientele. Many of its longtime customers belong to families that have purchased Chiso kimonos for generations, which has allowed the publicity-shy business to thrive as an industry secret. As Starkman puts it: "In the kimono world, those who know, know about Chiso."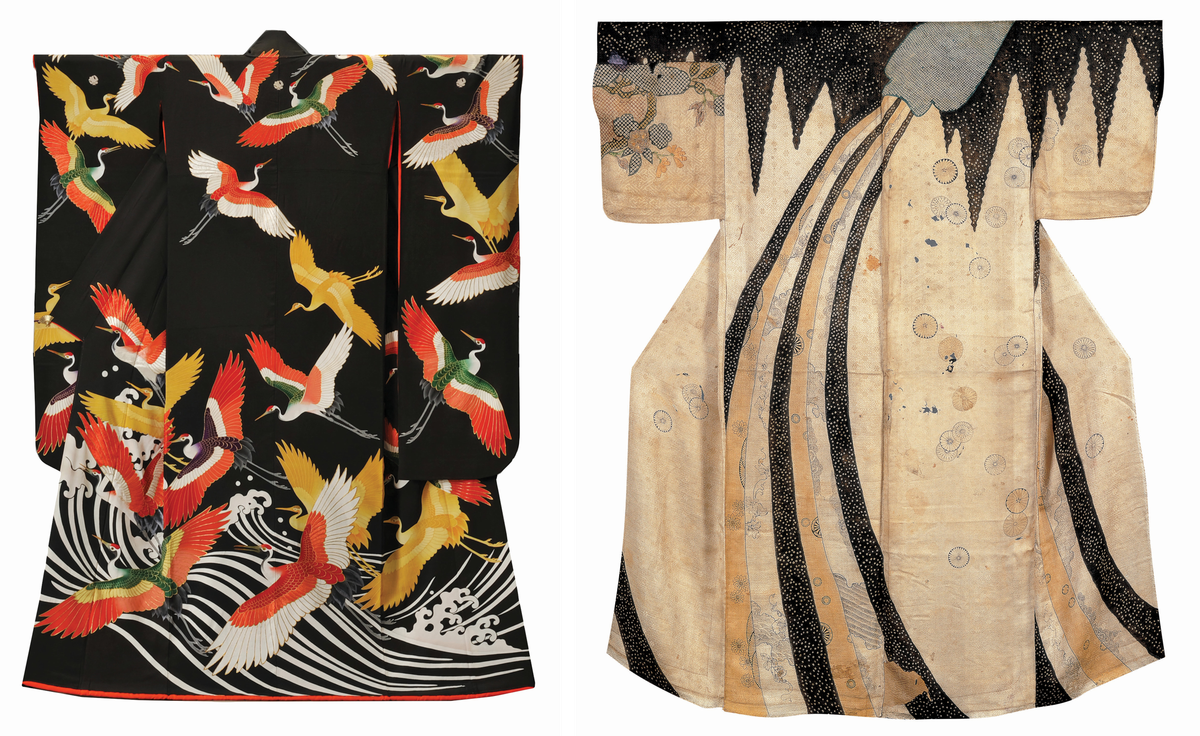 The atelier's garments stand out in part because Chiso became the first of its kind to work with famous artists, beginning in the 1870s. Specifically, it hired artists specializing in nihonga, a style of classic Japanese painting that privileges natural materials, from organic pigments to canvases made of wood, paper, silk, and hemp. Commissioned to create patterns later translated into tactile cloth, these painters visualized modern graphic motifs, such as evocative samurai armor and hypnotic flowing rivers. "It was very new at the time to hire external designers," Naka says. "Now, all the brands are doing collaborations. We've been doing that for over 150 years." To this day, Chiso continues to work with influential artists and designers including Yohji Yamamoto and Dior.
Business remained relatively stable until 1940. That year, as war efforts intensified, the Japanese government issued a law to limit the manufacture of luxury items and encouraged citizens to wear kokumin-fuku—a European-style quasi-military "national uniform." Forced to halt operations, Chiso faced "the biggest crisis in our history," says Naka. "There was no money, and it was very difficult to continue."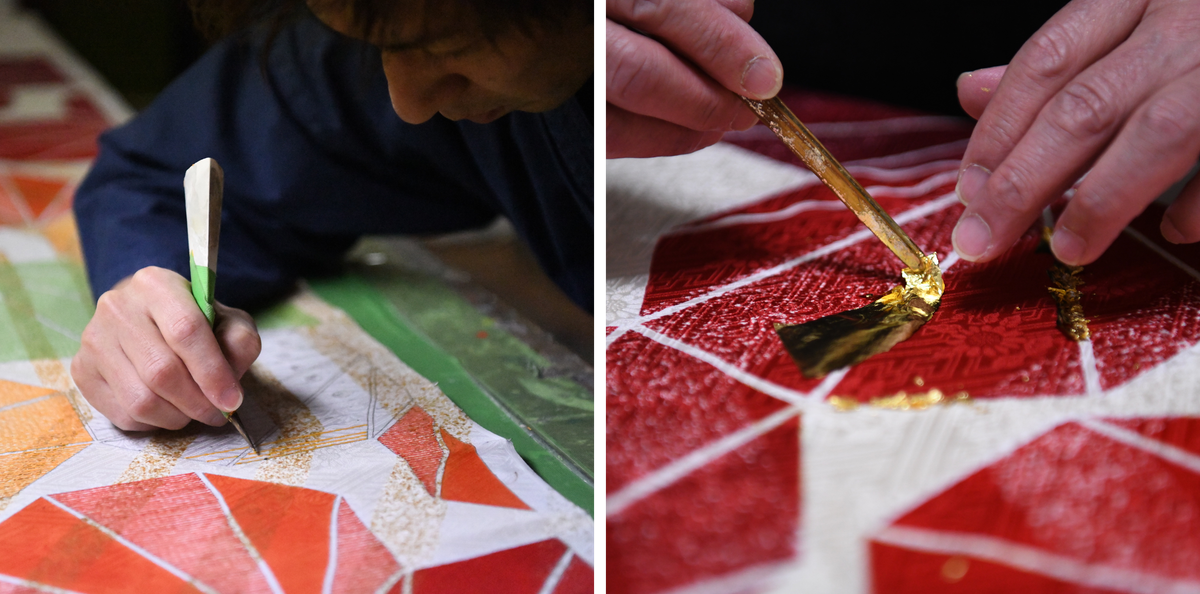 Fortunately, the closure was brief: In 1943, Kyoto's governor gave Chiso approval to establish a weaving and dyeing center so it could continue running, with the chief goals of preserving textile skills and supporting artisans. Doubling down on time-worn techniques was a bold move, especially in a modernizing industry. "Many other kimono houses started thinking about ways to [cut corners] for more production, especially once western clothes and mass-produced clothing became easier and cheaper to consume," Li says. "They didn't succeed."

Today, made in workshops near its Kyoto headquarters, Chiso's kimonos show off as many as seven specialized techniques, including embroidery, gold leaf stenciling, and yūzen-dyeing, which uses rice paste as a color barrier. Kamachi Yutaka, one of Chiso's artisans, developed the paste-resist technique in the 1990s as an efficient dye method, and his son continues to refine it. Now, at least two techniques—wax-resist dyeing and a type of shibori tie-dyeing done in a barrel—are at risk, executed by specialists who lack apprentices. But for Chiso, the possibility of losing this knowledge presents just another bump in a long journey. "If the last person is gone, this will just be one less technique in [the company's] toolkit, and that's okay to them," Li says. "They continually invent, and they will adapt while refusing to compromise on quality and beauty."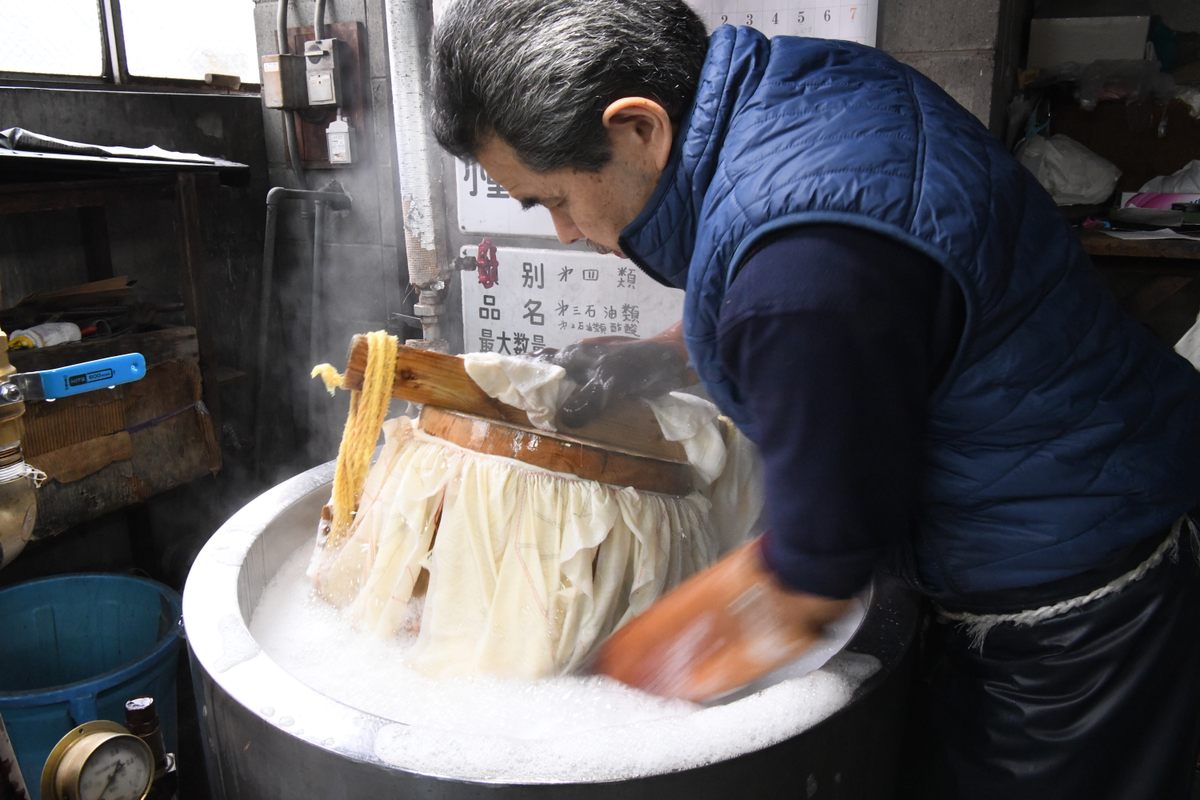 According to Naka, the market for kimonos is shrinking. "Not many people wear [them] on a daily basis, and you have to learn how to wear [them]," she says. But she's certain that there's still a place for the timeless appeal of Chiso's craft. "Getting clothes is so easy in this world, and we are going in a different direction," she says. "We keep classic kimonos but we need modern ones to keep surprising."